My first love is travel and my second love is photography.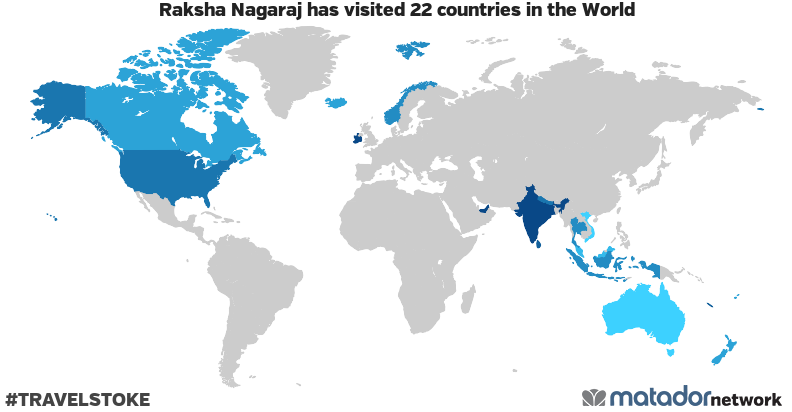 Raksha Nagaraj has been to: Australia, Canada, Fiji, Hong Kong, Iceland, India, Indonesia, Ireland, Macao, Malaysia, Mauritius, Nepal, New Caledonia, New Zealand, Norway, Singapore, Sri Lanka, Thailand, United Arab Emirates, United States, Vanuatu, Vietnam.
© 2015-2017 Raksha Nagaraj All Rights Reserved. Reproduction, or re-transmission, in whole, or  in part, or in any manner, without prior written consent of the author, is in violation of the copyright law.