Moon obsession
I am a Selenophile. A Selenophile is a person who loves the moon and I am that person who is obsessed with the moon. I love watching the moon every night and taking pictures. Till now I have not understood why but I feel so connected to the moon.
I love it so much that I had also written a letter to the moon. Probably the only letter I have ever written in my life.
Dear Moon,
You are one main reason why I look up to the sky every night. I love you so much.
You look so beautiful in the dark sky, shining bright, rising from the horizon and reaching to the peak so far high up.
Make sure you guard me when I am asleep every night.
Make sure you watch me when I am sad, wanting someone to share my emotions with.
Make sure you feel happy when I am amongst my family and friends making my memorable moments.
Oh Moon I love you and you are the reason why I look up to the sky every night.
Follow my hashtag #RAKSMOONOBSESSION for my recent and up-to-date stories to get a glimpse of my obsession.
My stories of my moon obsession
The longest lunar eclipse of the 21st century!
It was the lunar eclipse and I couldn't have missed it for any reason. On 27 July 2018, the Sydney temperature was 6 degrees Celsius at 3:30 AM. It was freezing cold! Being brave, I stepped out at 4 AM and took a taxi to Bondi beach. earlier that day my friend Vijay and I had researched the best possible places to view the lunar eclipse, but the research had not helped us in any way. So I had taken the decision of heading to Bondi beach.
The last two times when I had headed out in Sydney to view any lunar related activities like the lunar eclipse itself and the supermoon, Sydney had always been disappointing by being extremely cloudy. But this time, all of our prayers had come true – there were just the passing clouds.
The eclipse lasted for approximately 103 minutes and was the longest eclipse in the century. The eclipse started at 4:24 AM and lasted till 6:21 AM. But at around 5:40 AM, the moon had hidden behind the building. So, I captured the eclipse for around 1 hour between 4:40 AM till 5:40 AM. And this was like a dream come true.
Jupiter with (almost) full moon
On 23rd February 2016, Jupiter was about 2 degrees to a nearly full moon. The moon was just one night past the full moon.
A picture from that night and yes, I managed to take a picture with Jupiter's four moons around it.
Supermoon – 14 November 2016
Yes, the entire World was excited to see the Supermoon on 14th of November 2016. It was the closest, biggest and the brightest supermoon since the year 1948. It is predicted that the moon will not come this close to Earth again until the year 2034.
What is a supermoon?
According to earthsky.org, Supermoon is a new or a full moon closely coinciding with perigee – the moon's closest point to Earth in its monthly orbit. This causes the moon to appear 14% bigger and 30% brighter in the sky.
14 November 2016, Sydney
Like everyone else in Sydney, my friends and I decided to head to one of the eastern beaches – The Bronte Beach. There were close to 30K people who had shown interest on the Facebook event for watching the supermoon at the Bronte Beach.
We reached Bronte on time for the moon rise which was scheduled to happen at 7:07 PM. But as usual the weather of Sydney decided to play against us. It was cloudy, very cloudy and the moon decided to hide behind the clouds.
We got a glimpse of the moon at Bronte. We waited for good one hour. Disappointed and frustrated, we decided to head to the Bondi beach.
At Bondi beach, we saw the moon, the big bright moon – shining and smiling in full glory. It was time for us to show our photography talents and skills. We clicked and clicked till we got exhausted and I was happy with some of my pictures. A few of my pictures of the supermoon:
Please note: This post may contain affiliate links which means I may earn a commission if you make a purchase by clicking a link on this post. This will be at no additional cost to you. Affiliate links help me keep this website up and running. Thank you for your support.
Look at that Moon!
'Oh my God!', 'What is that?', 'Is that really the moon?', 'Is it real?', 'You got to be kidding me!' were some of the thoughts my friends and I had when we saw a half-round shaped 'something' at the end of the horizon. And yes, we did quickly realise it was the spectacular moon. A big round red moon!
Read a Road trip to Coober Pedy to know about my entire experience.
My favourite moon quotes
Every quote on the moon is fascinating and amazing. However, I do have some of my favourite ones.
My darling, you can't see it, can you? How like the moon you are. Both of you are so in yourselves; hiding pieces from the World. Then, there are those rare moments when you both are full, and it becomes hard to look away. You are beautiful. ~Alexandria Drzewiecki.
We fly together, high and free;
I follow you and you follow me.
We touch the moon, we touch the star
And daylight's end is yet so far.
Like two birds in the open sky,
Unbreakable souls, you and I.
~Mia
She dances to the songs in her head,
Speaks with the rhythm of her heart,
And loves from depths of her soul. –Dean Jackson–
She walks in beauty, like the night
Of cloudless climes and starry skies;
And all that's best of dark and bright
Meet in her aspect and her eyes;
Thus mellowed to that tender light
Which heaven to gaudy day denies.
One shade the more, one ray the less,
Had half impaired the nameless grace
Which waves in every raven tress,
Or softly lightens o'er her face;
Where thoughts serenely sweet express,
How pure, how dear their dwelling-place.
And on that cheek, and o'er that brow,
So soft, so calm, yet eloquent,
The smiles that win, the tints that glow,
But tell of days in goodness spent,
A mind at peace with all below,
A heart whose love is innocent!
~Lord Byron.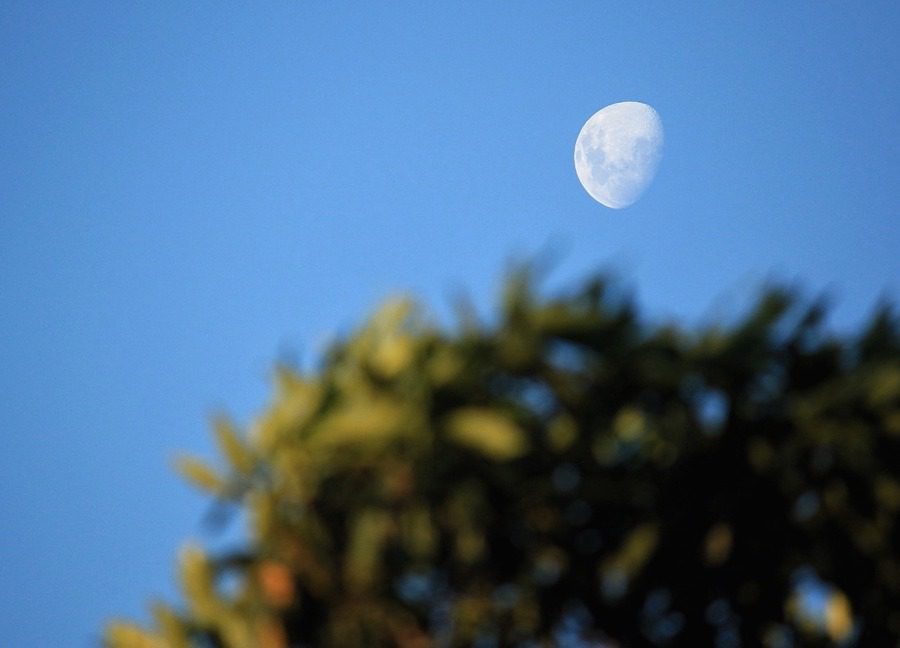 She is like the moonlight,
Caring but cold.
She is showing the way,
But she is still afraid.
Afraid of the darkness that she became.
~Unknown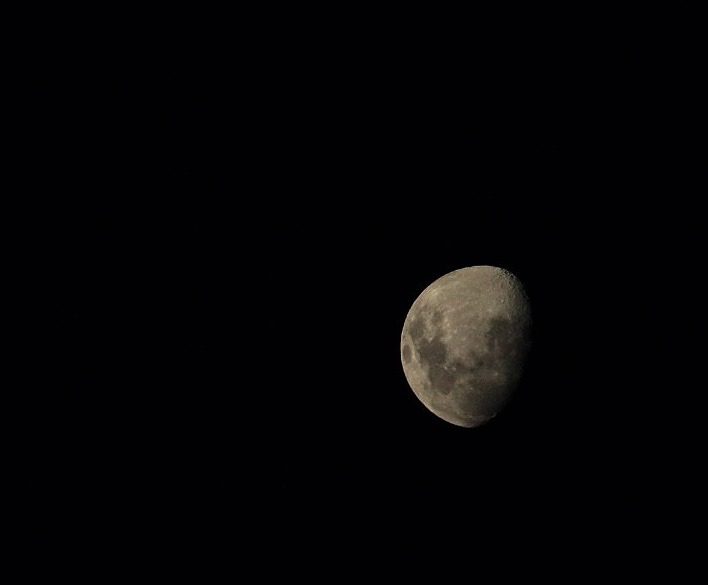 She held the moon the way she held her own heart,
And if it was the only light that could guide her through the darkest nights.
~Chrissie Pinney.
She was the type of girl the moon chased and the stars wished for. ~K.K.Lall
He says my name
The way the wolf
Howls at the moon.
With a raw understanding,
A deep respect
For what it means
When I turn my head.
~Mia Hollow.
Moon Obsession | Do you have any favourite quotes on the moon? If yes, please do share it with me. Drop a comment below or write to me on Raksha.Nagaraj@Solopassport.com or Solopassport@gmail.com.