Second Point Trail (Bouddi National Park)
It's a shame that I had never visited Bouddi National Park before in spite of living in Sydney for so many years. But one day while researching for all the national parks in Sydney, I stumbled upon the Bouddi National Park and the pictures of the park were amazingly beautiful. I researched further more and found a very short but a picturesque walk which was the Second Point Trail.
Where is Bouddi National Park?
The Bouddi National Park is a protected area in the Central coast of New South Wales (NSW) state in Australia. There are two vehicle entrances into the national park – one is at Putty Beach Drive and the other at the Scenic road. An entry fee of AUD 8 per vehicle per day applies to enter the national park.
How to get to the Macmasters Beach?
The Macmasters beach is the starting point of the Second Point Trail.
Driving – The Macmasters beach is around 100 kilometres from Sydney Central Business District (CBD). The quickest and easiest way is to drive and takes about 1 hour 30 minutes.

There are plenty of street free parking available at the entry point for Macmasters beach.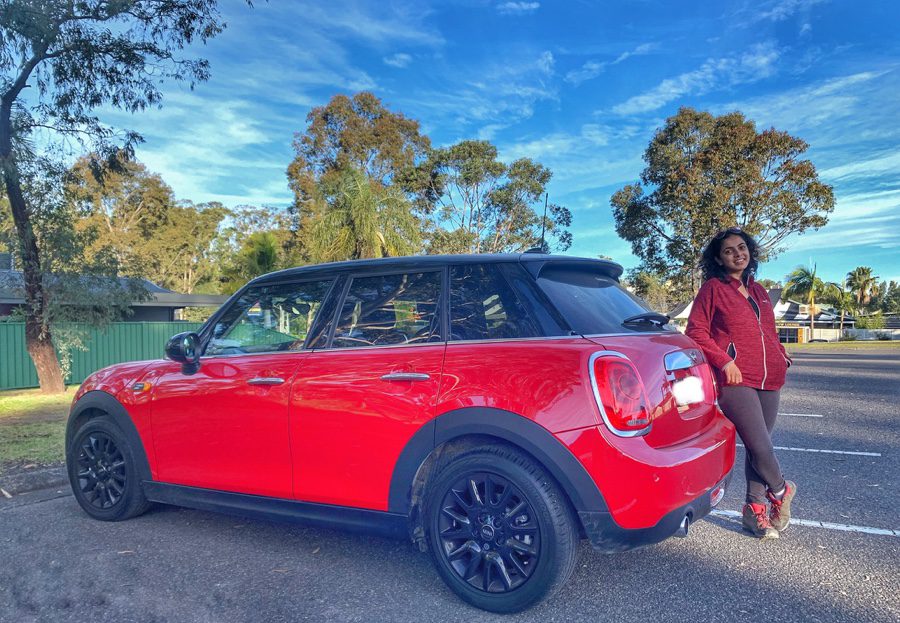 Please note: This post may contain affiliate links which means I may earn a commission if you make a purchase by clicking a link on this post. This will be at no additional cost to you. Affiliate links help me keep this website up and running. Thank you for your support.
Public transportation – Reaching Macmasters beach by public transport is a bit complicated. One need to take a train and then two buses to reach Macmasters beach.

There are trains between Central train station in Sydney and Gosford or Woy Woy train stations.
There are buses from Gosford or Woy Woy to Kincumber.
Then there are buses that run between Kincumber to Macmasters beach.
The entire journey takes about 2 hours 30 minutes.
Up-to-date information can be found on the Transport for NSW website.
Logistics of Second Point Trail
The trail is pretty much flat but it does go through a few bushes and trees. The landscape that the walk offers at the cliffs are very pretty.
Starting & finishing points: Macmasters beach.
Total distance: 2.1 kilometres return.
Total time taken: Half an hour.
Type of walk: Return.
Grade: Easy.
Cost: FREE.
The Second point (which are the cliffs) are amazing point for whale watching. When I was there, I saw at least 8 to 9 whales in 30 minutes.
Gallery
Also read: