Malleshwaram is my home in Bangalore. I have always lived in the area and I have had plenty of childhood memories. It is an area where the older part of Bangalore mixes with the modern era. There are certain parts of Malleshwaram where time stands still. Well, we do have Jayanagar and Chamrajpet which are amazing as well but still I prefer Malleshwaram. I feel that the area and surroundings are the best areas in Bangalore to live and explore. Even though there are many things one can do in Malleshwaram, I would love to talk about the top 5 things to do in Malleshwaram.
Do you have a pet and want to travel with your fur buddy? Read travel in and around Bangalore with your fur buddy.
PIN for later reference
This article may contain affiliate links. For full information, please see our affiliate disclaimer here.
Where is Malleshwaram?
Also spelt as Malleswaram, the area of Malleshwaram is one of the oldest residential areas in Bangalore. Located in the north of Bangalore, Malleshwaram is a planned area that was developed after 1898. The area is named after the 17th century temple, the Kadu Malleshwara temple.
5 things to do in Malleshwaram
Shop at Malleshwaram markets
Malleshwaram has plenty of local markets that cater for all kinds of shoppers. Ranging from really cheap products to branded products, Malleshwaram has it all. The markets are spread across the area and include the flower, fruits and vegetable markets, street shopping with local and cheap products and a shopping centre where one can purchase branded goods.
The flower markets are stocked with jasmine garlands, roses and other flowers. It is surely an amazing place to click and get some colourful pictures.
Sampige Road (one of the main streets of Malleshwaram) has shops on either sides of the road. The shops sell jewelleries, sarees, slippers and others.
Malleshwaram 11th and 13th cross have series of local shops and vendors selling all kinds of products, including toys, bags, vegetables and fruits.
Mantri Square mall (shopping centre) is perfect to shop for branded clothes, bags and shoes. The shopping centre is huge and has a few supermarkets within it.
Visit the historical Hindu temples
Malleshwaram has many ancient Hindu temples. In fact, the area is named after one. I highly recommend visiting three major temples, the Kadu Malleshwara temple which is adjacent to the Nandi Theertha temple. The other temple to visit is the Gangamma Devi temple.
While visiting the temples, make sure to dress appropriately and respect the culture and tradition.
Leave your footwear outside the temple in dedicated places.
The temples are usually closed in the afternoons. Make sure to visit the temple in the morning or late afternoon.
The Kadu Malleshwara temple, dedicated to Lord Shiva in the form of Mallikarjuna, was built by Venkoji in the Dravidian architectural style. In Kannada language, Kadu means forest and the area at that time was surrounded by wild trees and hence the name Kadu Malleshwara temple.
The Nandi Theerta temple, also known as Dakshinamukha Nandi Theerta Kalyani Kshetra, is a small temple dedicated to Lord Shiva in the form of Linga. Nandi (a mythological character in the form of a bull) is facing the southern direction (dakshina in Kannada language means south and mukha means face) and hence the name Dakshinamukha Nandi.
Dedicated to Goddess Ganga or Gangamma, the Gangamma Devi temple is another gem in the area. The temple is calm and serene. Every year, there is a festival known as Gangamma Jathre that is celebrated to honour all the Gods and Goddesses. It is a 3 days fair where the temple and the deity are decorated.
Take pictures of the street art
A few years ago, Bangalore had a city make over with street art and murals throughout the city. The walls and streets around Malleshwaram was also part of this make over and got amazing graffiti by various artists. Each street art represented something about Bangalore. Be it about sports or birds, they were all part of this lovely initiative. Walking around Malleshwaram and seeing these murals is a delight especially for photographers.
Watch a Kannada movie at old cinemas
Malleshwaram have a few cinemas (* Indians call cinemas as theatres) where one can watch the regional, Hindi or English movies. Watching regional movies by famous actors in Bangalore is an experience! It is like celebrating a festival with lots of whistles and hooting.
The Sampige and Cauvery theatres are the two of the old theatres that have been there from the time I have been living in the area. These theatres bring me back many precious memories as watching movies on a Saturday morning at these theatres was a family affair.
Malleshwaram also has a huge multiplex theatre in Mantri Square mall. The cinema franchise that runs movies in the mall is the Inox movies theatre.
Eat local food
One thing that I miss a lot about home is the food. The food is unique and absolutely delicious, especially the local food. Malleshwaram is home to many restaurants that serve local Bangalorean food. We love our doses, uppit, pongal and filter coffee. A few of the popular darshinis (fast food vegetarian restaurants) to eat local food in Malleshwaram are, Central Tiffin Room (CTR), Sri Krishna Bhavan, Veena stores and Halli mane. I recommend trying out the Benne Masala dose, Pongal and Bisi bele bath, and of course the filter coffee.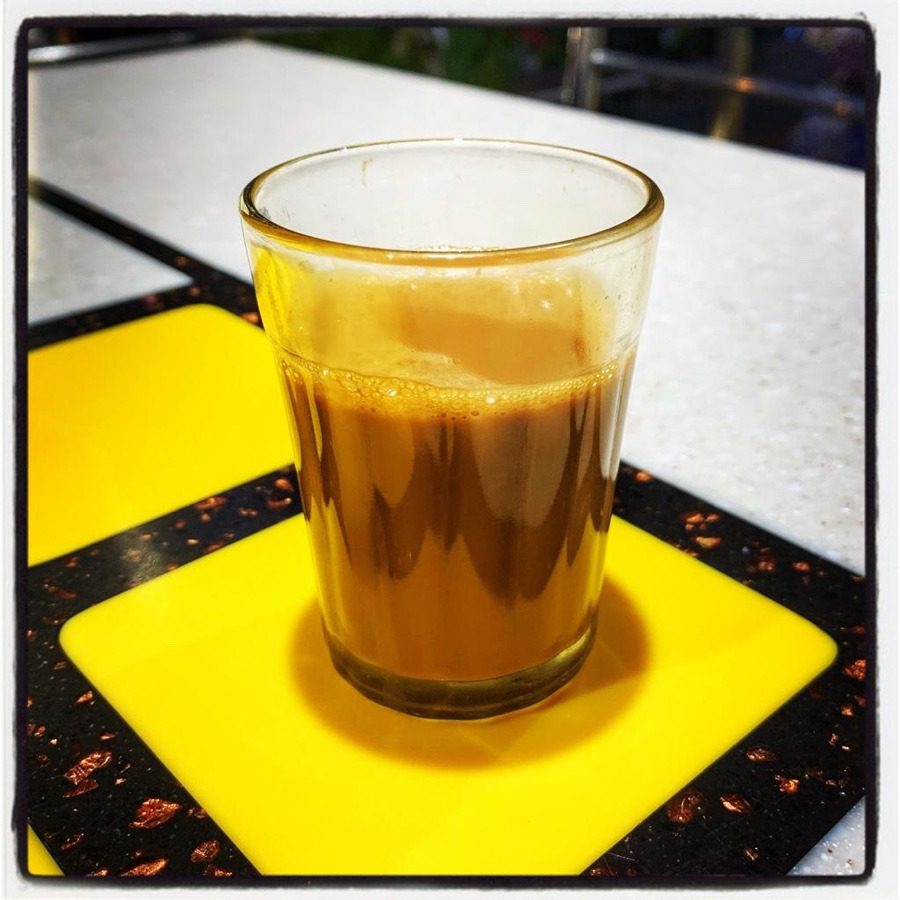 Safety for solo female travelers
Yes, Malleshwaram is one of the safest areas in Bangalore. However, most parts of Malleshwaram is very quiet and can get very isolated. There have been instances where I have been harassed by some men, especially on those quiet streets. So, I highly recommend only walking on busy streets and not on the residential side where you hardly find people.
Closing Notes
When you visit Bangalore, definitely make your way to Malleshwaram and explore the old side of Bangalore. The people are nice and friendly and the places are beautiful. It also is an area that still has a large part of greenery left in the city.
If you are looking for tours and trips? Then definitely check out Viator.
If you liked this article, do comment, tweet, or share this post.
Follow me on Instagram | Facebook | YouTube | Twitter
Do you have a question? Or want any suggestions, and tips for travels, hikes and scuba dives? Use the Subscription box below to sign-up and get updates by email.
For savings on your travel insurance, check out the Travel Insurance Saver.
PIN for later reference