3 reasons why I love Sydney
Until I lived in Sydney, I did not even understand the phrase "I love the city". I always wondered how and why people fall in love with a city or a place. But having lived in Sydney for many years, I know and realise that I am in love with Sydney. It is a city that is my home and it is the city that gave me my freedom and made my dreams come true.
PIN for later reference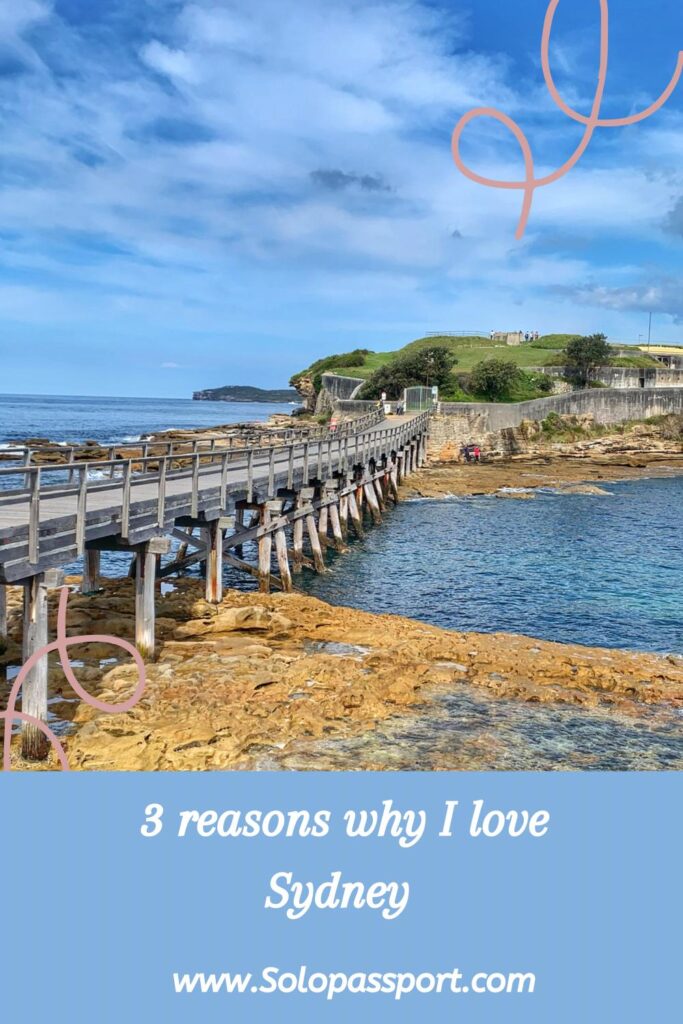 This article may contain affiliate links. For full information, please see our affiliate disclaimer here.
Where is Sydney?
Sydney, a coastal city, is the capital city of New South Wales (NSW) state in Australia. Known for its charming Opera House and beautiful harbour in the middle of the city, Sydney is surely one of the best cities I have lived in. It is a city that offers so much to its locals and tourists/ travelers. There are many things to do in the city and these are the top must things to do in Sydney.
The best time to visit Sydney is throughout the year. However, Sydney is best enjoyed during the spring, summer and autumn seasons (between September to May) with plenty of outdoor options. One needs at least 4 to 5 days to explore only the Sydney city.
Are you visiting Sydney for the first time? Read the ultimate guide to Sydney.
3 reasons why I love Sydney
Even though there are many reasons why I love Sydney. But in this post, I would like to talk about the top 3 reasons why I love Sydney.
Explore various tours and travels for Australia.
Because the city is vibrant and has spectacular landscapes
Sydney is absolutely an amazing and vibrant city. It has plenty of landscapes that portray the growth of Sydney from old times to new modern times. The buildings in the city have stunning architecture and has so much of history. I have had the opportunity to live in three cities in Australia and Sydney is definitely my most favourite.
Read 10 landmarks to look for in Sydney.
Because the city has plenty of national parks
Sydney has no dearth of national parks. It is a city that is designed for people to enjoy outdoors by amazing and beautiful hiking trails. Some of the national parks like Lane Cove National Park are easily accessible. They have lush greenery to get that outdoor exercise amidst nature.
Want to travel to different places around Sydney? But do not have a car? Don't worry, there are 6 places that you can visit as one day trips from Sydney on train.
Sydney is also fortunate to have appealing coastal line. There are many trails that are along the coast with never ending views of the ocean.
Read 5 best one day walks in Sydney.
Because the city has spectacular sunsets
Sydney is blessed with spectacular sunsets. The sky, almost everyday, puts up a show and has a pretty ending for the day. Sunsets especially during the autumn season is really breath taking as there are clouds and the days are not very cold too.
I lived in the city close to Darling Harbour and my most favourite thing to do in the evenings was to go for a walk from Darling Harbour to Barangaroo Reserve. The evening walks were a great way to enjoy the sunsets.
Closing Notes
Sydney will always be my home and I will always be connected to the city no matter where I live and how far I stay from the city. I hope to return and settle down in this beautiful city.
Have you visited Sydney? Tell me in the comments below why you love the city.
How can you support me?
You know how much I love coffee, so you can buy me coffee – Buy me Coffee!
Or you can purchase from one of the below travel resources without any extra charge to you.

Travel Resources
Click to book your flight on Skyscanner.com
Click to book your accommodation on Stay22
Click to book a comprehensive travel insurance on Safety Wing
Click to book your tours and travels on Viator or GetYourGuide
If you liked this article and if it was helpful in your planning or traveling, do share, tweet, or pin this post.

Follow me on Instagram | Facebook | YouTube | Twitter | LinkedIn
Do you have a question? Or want any suggestions, and tips for travels, hikes and scuba dives? Use the Subscription box below to sign-up and get updates by email.
PIN for later reference