I am Raksha Nagaraj, the creative mind behind Solopassport and Bengaluru Prayana. Currently residing in both Sydney, Australia, and Bengaluru, India, I have had the opportunity to explore 50 countries across all seven continents. Balancing my roles as a part-time content creator and a full-time Product Manager/Business Analyst, I find joy in travel and the dynamic realm of product management.
---
Follow me
---
What Are My Passions?
From engaging in skydiving and bungee jumping to diving with sharks, my insatiable thirst for adventure and adrenaline sports is intricately woven into my solo travel experiences. Allow me to share more about some of my interests.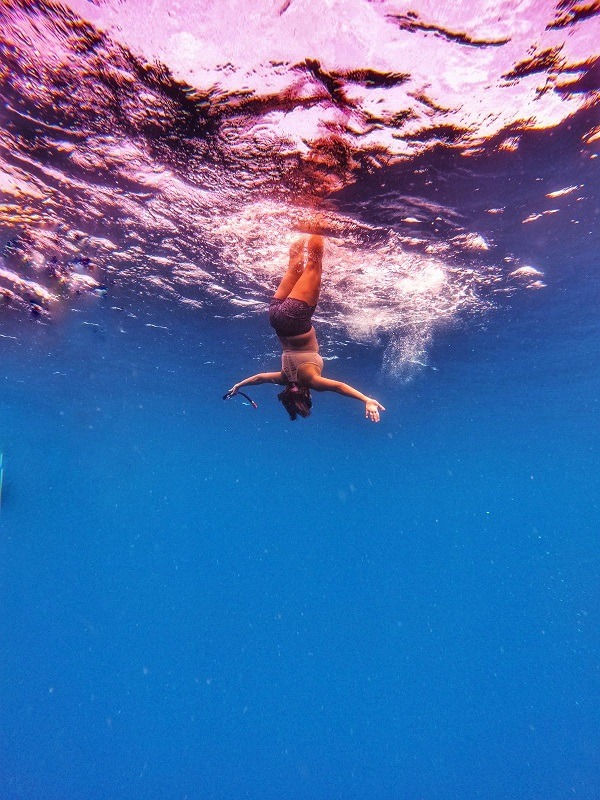 ---
Travelling
Having journeyed through all seven continents, visited 50 countries, and continued to explore, I am a passionate traveler. My special affection lies in traversing the diverse landscapes of India and Australia, which I am fortunate to call home. Consequently, I am enthusiastic about discussing and creating content around the unique aspects of both countries.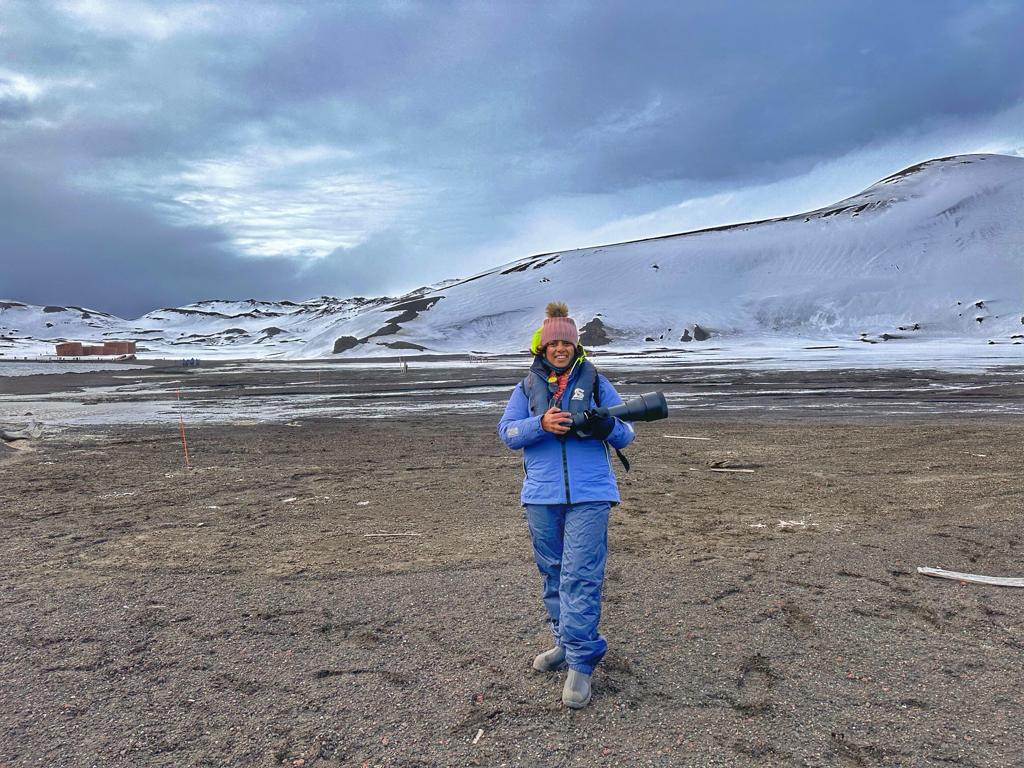 ---
Hiking and Trekking
What began as a commitment to fitness has evolved into a genuine passion. Each ascent up a hill, culminating in reaching the summit, instills me with a sense of vitality and excitement. As someone who finds it challenging to engage in workouts within confined spaces, hiking and trekking serve as excellent substitutes for traditional gym routines, offering the added bonus of breathtaking views during the exercise.
---
Scuba Diving
An affinity for the ocean has been ingrained in me since early on, earning me the title of an actual "water baby." The pivotal moment occurred during my inaugural dive at Netrani Island in India back in 2007, and from that point onward, there was no turning back. Now a certified diver, I've made it a personal mission to explore the underwater realms of every country I visit since obtaining my certification.
As a PADI Certified Rescue Scuba Diver, I prioritise indulging in the underwater world through scuba diving at least once or twice every two months. The allure of the ocean depths continues to captivate me, prompting me to contemplate the possibility of transitioning my passion for scuba diving into a potential career path or an alternative source of income. The idea of merging my love for the underwater world with a professional endeavor holds great appeal, and I am seriously considering taking the plunge into making scuba diving a more integral part of my life beyond just a recreational pursuit.
---
Why Do I Love Solo Traveling?
Empowering and enlightening, solo travel has been a liberating and educational experience for me. It taught me the art of independence, making me adept at handling unexpected situations with poise.
For me, solo traveling is a therapeutic endeavor. The act of sitting on a seashore, basking in the beauty of waves crashing on a balmy afternoon, is akin to meditative bliss.
Beyond personal growth, solo travel is a remarkable avenue for friendships with individuals from diverse countries. It offers a firsthand insight into their cultures, fostering a deeper understanding and appreciation.
Essentially, solo traveling grants me access to the boundless power of sheer awesomeness, as humorously stated in Kung Fu Panda!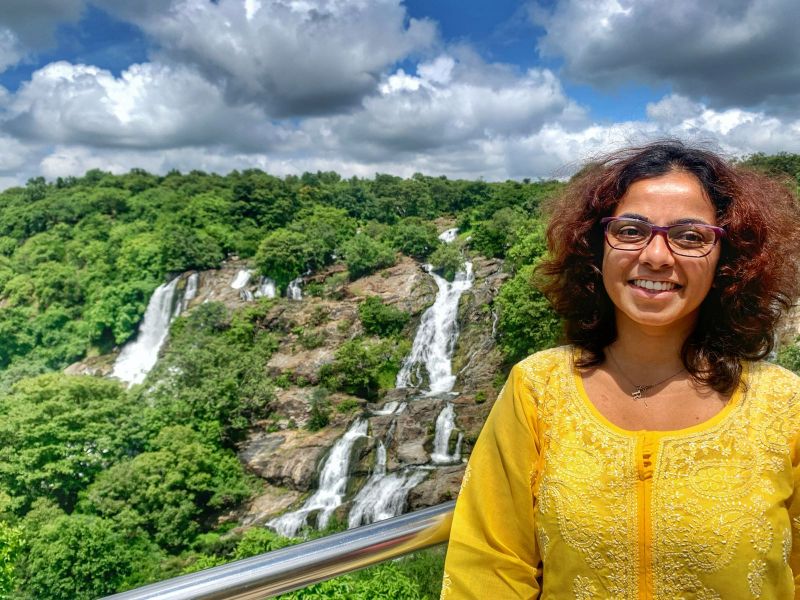 ---
Why Did I Start Hiking or Trekking?
"Why do I hike?" is a question I often encounter, and many around me express a genuine curiosity about my passion for hiking and its frequency in my life.
In the latter part of 2016, there was a pivotal moment that I can't distinctly recall. Nevertheless, I made a conscious decision to change. The transformation extended to my lifestyle and everything within my sphere. My primary goal was to achieve fitness and health. I aspired to walk and hike considerable distances without the frequent need for rest, and, importantly, I wanted to stave off potential health issues stemming from a lack of physical activity.
Credit for initiating this change goes to a friend who planted the idea of hiking in my mind. I started with modest 5-kilometer walks on weekends and gradually increased the distance. The journey from laziness to an active lifestyle has been nothing short of amazing.
Today, I have conquered the Inca trail to Machu Picchu and Everest Base Camp, achievements that once seemed like distant dreams. It required substantial effort and perseverance to reach this point, and I acknowledge that maintaining this active lifestyle will be a constant battle. My routine involves walking or hiking, aiming to complete a specific distance each week—it has evolved into more than a habit; it's become a fulfilling obsession.
---
About Solopassport
Established in 2015, Solopassport emerged with a modest yet impactful vision – to motivate women to undertake the bold venture of solo travel. Over the years, Solopassport has transformed into a celebrated and beloved travel blog on the Internet, gaining recognition for its emphasis on adventurous solo female travel.
Solopassport means a passport that travels solo, mostly.
Solopassport showcases:
Travel guides are tailored from the perspective of a solo female traveler.
Insights into thrilling experiences like trekking/hiking and scuba diving.
Comprehensive reviews of hotels and various products.
Involvement in local community projects, including farm visits.
And much more.
---
Why Did I Start Solopassport?
Solopassport was conceived to share my solo travel adventures with fellow explorers. Over time, this platform has evolved into the voice of a 'Solo Indian Female Traveller,' aiming to inspire other women to venture into solo travel, particularly emphasizing experiential journeys.
---
Where Have I been featured?
---
Travel Hacking
---
Follow My Journey on YouTube
Subscribe to my channel for travel updates and inspiration.
Where Have I Traveled/Lived?
As a passionate globetrotter, I have explored 50 countries across seven continents and resided in more than four cities spanning two countries.
Armenia
Jordan
Mauritius
Switzerland