I love the suburb of Lane Cove. I lived in the northern side of Lane Cove, very close to the Lane Cove Village and loved every single day of living there. As I love walks, I discovered this beautiful Lane Cove tree trails in the village. There is also a board put up by council explaining the walk and providing the route in the Lane Cove Village.
PIN for later reference
This article may contain affiliate links, meaning if you decide to make a purchase via my links, I may earn a commission at no additional cost to you. For full information, please see our affiliate disclaimer here.
Where is Lane Cove?
Lane Cove is a suburb in the Lower North Shore of Sydney in New South Wales (NSW) state of Australia. Famous for Lane Cove National Park, Lane Cove suburb is the most family friendly and green suburb in Sydney. Lane Cove National Park has some spectacular walks and trails, one of the famous being the Lane Cove Riverside walk.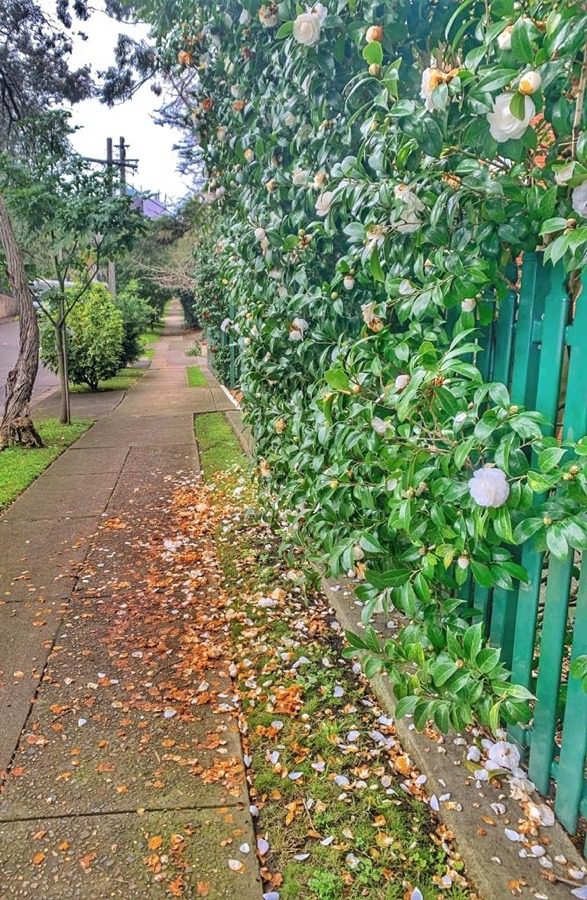 How to get to Lane Cove Village?
Public transportation
The easiest way to reach Lane Cove Village is by taking a public transport. There are frequent and express buses between Wynyard (Clarence Street) and Lane Cove Interchange. The bus numbers and up-to-date information can be found on the Transport for NSW website.
Drive
Lane Cove is just 11 kilometres from Sydney Central Business District (CBD). The drive takes just 15 minutes as it is through the M1 freeway.
The M1 is a toll road. But one can take another route to avoid tolls.
There are shopping centres in Lane Cove Village (Lane Cove Plaza and Coles) where there are plenty of paid parking spaces.
What is Lane Cove Tree Trails?
The Lane Cove Tree Trails is designed for people who love nature and trees. The trails are divided into three parts and all of them have lots of trees on the track. Lane Cove Tree trains project was started so people can learn and discover about the local trees. The trails can either be walked or cycled.
Watch out for bikes on the trails as these are famous for biking as well.
Additional information can be found on the Lane Cove Council website.
Walk 1 – The Plaza Tree Trail
The shortest trail of all the walks in Lane Cove tree trail is the Plaza tree trail. It is also known as a pink route and starts and finishes at the Lane Cove village.
Starting and finishing point – Lane Cove Village.
Distance: 1 kilometre.
Time taken: 15 minutes.
Grade: Easy.
Walk 2 – The Stringybank Tree Trail
The Stringybank tree trail is also a very easy walk and is just around 2 kilometres. The trail is the orange route.
Starting point: Lane Cove Village.
Finishing point: Parklands Avenue.
Distance: 2 kilometres.
Time taken: 30 minutes.
Grade: Easy.
Walk 3 – The Riverview Tree Trail
Of all the three walks, this trail is the longest and takes a bit of more time but is still an easy one. And this is the blue route.
Starting point: Lane Cove Village.
Finishing point: Tambourine Bay Reserve.
Distance: 3 kilometres.
Time taken: 45 minutes.
Grade: Easy.
Other things to do at Lane Cove
Even though Lane Cove does not have too many things to do, but there are a few other things that you can do at Lane Cove.
Have a coffee at the Lane Cove village
The Lane Cove village is a lovely and vibrant place to spend time the morning sipping a coffee. It has a very cosy and authentic village and community feel. There are plenty of cafes and restaurants where you can have coffee and spend time reading a book or watching people around.
Read books at Lane Cove Library
Speaking of books, the Lane Cove library has heaps of them. If you love reading books, then definitely go spend time at the library. They have tons of books of all genre. I spent a lot of time at the Lane Cove library when I lived in Lane Cove suburb.
Enjoy a Middle eastern lunch at Lillah Middle Eastern
The food at Lillah Middle Eastern restaurant is delicious and beautiful. The ambience, and the unique middle eastern dishes are the best at this restaurant. Even though the food is pricey, it is definitely worth it. I recommend this restaurant.
Hikes in Lane Cove National Park
Lane Cove National Park is a protected area that has a river that flows in between the national park and the paths on either sides of the river are very pretty and the hikes around the river are breath taking. I have done a few hikes in the Lane Cove National Park and my favourite is the Lane Cove Riverside walk.
Kayak in Lane Cove National Park
One can kayak on the river in the Lane Cove National Park. The kayaking on the 4.5 kilometres stretch along the river is relaxing and very scenic. The kayaks can be rented in the national park.
Is it safe for solo female travelers?
Yes, Lane Cove is one of the safest suburbs of Sydney. I lived in that suburb for a few years and I did not have any issues whatsoever even at nights. The educated people live in Lane Cove and are very polite and mostly mind their own business. However, like any other place, be cautious and know your surroundings, especially at nights.
Closing Notes
Lane Cove tree trails is a nice evening walk that one can take after a stressful day at work. It is so peaceful and has so much greenery. I have done this walk a couple of times and I used to really enjoy walking amidst the trees.
For other walks that can be done in Sydney, refer the section of my blog "Walks in Sydney".
How can you support me?
You know how much I love coffee, so you can buy me coffee – Buy me Coffee!

Or you can purchase from one of the below travel resources without any extra charge to you:
Travel Resources
Book your flight on Skyscanner.com or Trip.com
Reserve your accommodation on Stay22
Buy comprehensive travel insurance on SafetyWing and WorldNomads
Book your tours and travels or purchase tickets on Viator or GetYourGuide
For a universal SIM card, use DrimSim
If you liked this article and if it was helpful in your planning or traveling, do share, tweet, or pin this post.

Follow me on Instagram | Facebook | YouTube | Twitter | LinkedIn
Do you have a question? Or want any suggestions, and tips for travels, hikes and scuba dives? Use the Subscription box below to sign-up and get updates by email.
PIN for later reference