Contents in my first aid kit
Having a first aid kit with some basic medicines is a must for every travel. The first aid kit is the collection of the basic medicines and equipment to administer anyone at the first stage before getting the medical help. This post aims at the things that I carry in my first aid kit.
Note: Ensure you check the expiry date before using any of the medicines. And ensure you don't carry the scissors and tweezers with the first aid kit if you wish to take the kit as a carry on baggage.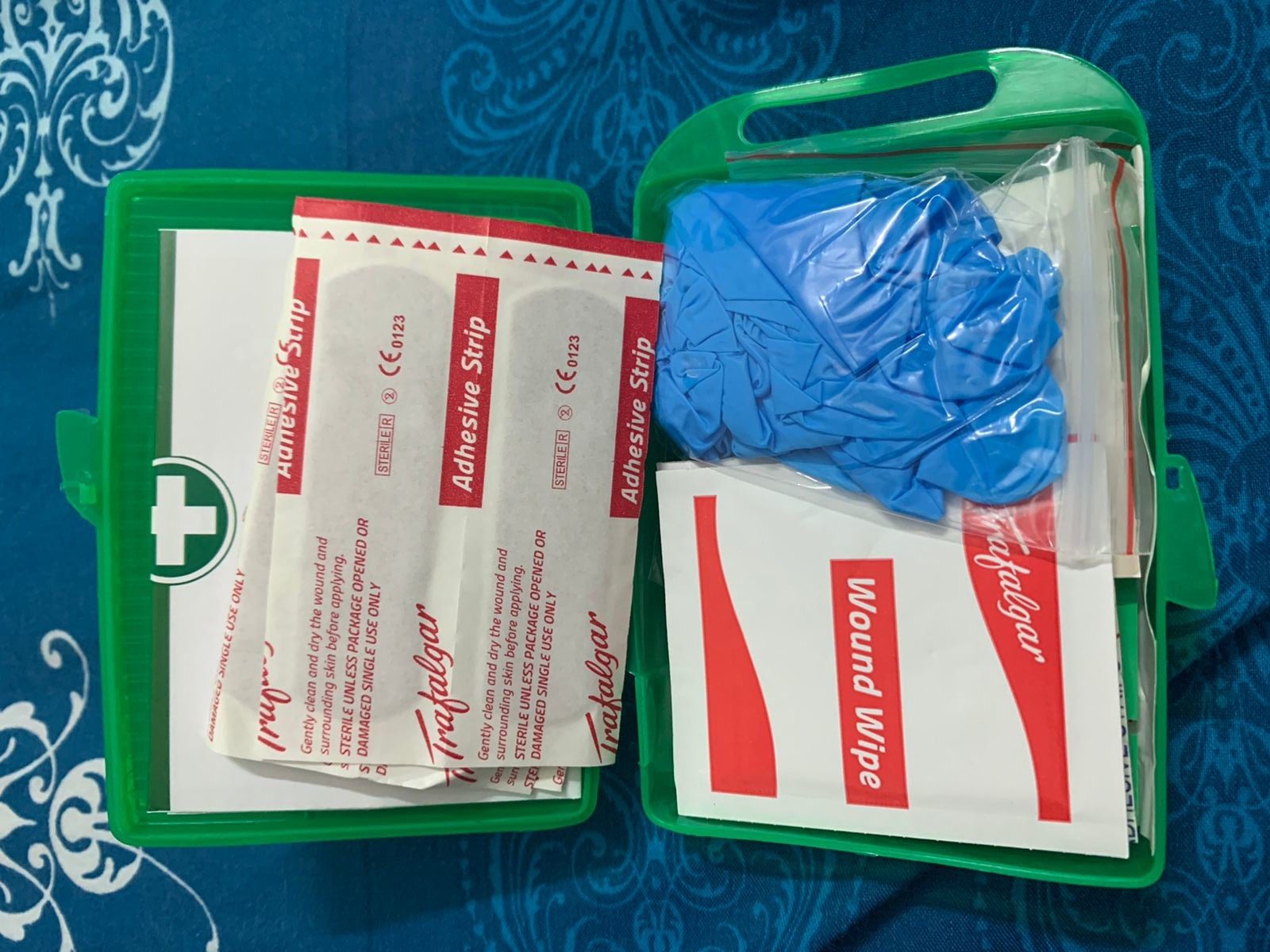 What's in my first aid kit?
I maintain a small pouch / box (in my carry on bag) with:
Gloves.
Waterproof band aids – I carry plenty of these as they are especially useful when I am hiking or diving.
Bandages with either a sticky tape or butterfly clips.
Block out for treating the sun burn.
Aero Guard insect repellent.
Panadols or paracetamols.
Pain killers.
Anti-nausea tablets.
Tablets for loose motions.
Tablets for constipation.
Antiseptic cream and wipes (Dettol wipes).
Wet wipes.
Headache tablets.
Scissors and tweezers – I do not carry these in my carry on. I usually place these in my check in baggage. Only when there are no flight journeys involved, I carry these along with the other medications.
Medicines for cough and sore throat.
Eye drops.
Any personal medications.
Refer Tips and Tricks section to see more checklists and packing lists.
Closing Notes
It is very crucial to carry a first aid kit for any unforeseen emergencies. I strongly suggest creating this small pouch, if you do not have created one already.
Note: I carry a very basic first aid kit. There are plenty of already created first aid kits in the market. So pick the ones that are essential and suitable for you.