Elevating the Journey: A Deep Dive into Singapore Airlines' Unforgettable Experience (2023)
Singapore Airlines is one of the most comfortable and luxury airlines I have traveled in. Since I am an avid traveller, I had always taken budgeted airlines like AirAsia and Scoot. But one time when I was traveling from Bangalore to Sydney, Scoot offered me an upgrade to Singapore Airlines on the connecting flight from Singapore to Sydney. And that was the changing moment for me. From then on, there was no turning back. I was blown away by the services and have been booking only Singapore Airlines to travel between Bangalore and Sydney.
This article may contain affiliate links. For full information, please see our affiliate disclaimer here.
About Singapore Airlines
Based in Singapore, the Singapore Airlines is a 5-star airline. Commenced in 1972, Singapore Airlines was the first to put the Airbus A380 and Boeing 787-10 into service. The airlines rank one among world's top 15 carriers in terms of revenue passenger kilometres. They fly between 5 continents with its primary hub in Singapore. Started in 2012, Scoot is the subsidiary of Singapore Airlines and is Singapore's low cost airline.
Classes of Tickets
Singapore Airlines is a luxury and 5-Star airline provider and hence have multiple classes of service depending on the passenger needs. They usually have 4 types of classes:
Economy Class – The economy class is the most affordable class of service. This is the standard class that caters for most of the passengers. They do provide comfortable seating, meals, in-flight entertainment among others. I usually fly economy class as this the only class I can afford.
Premium Economy Class – This is higher than the economy class. This provides comfortable seating with extra leg space, suitable for long journeys, priority boarding, enhanced meals and improved in-flight entertainment and service.
Business Class – The business class is the first level of luxury class. They offer the most comfortable lie-flat or angled-flat seats, priority check-in, boarding and de-boarding, access to the lounges, delicious meals, and various in-flight entertainment options.
First Class – The first class is the most luxurious class of all. They offer private suites / cabins, exquisite dining, luxurious amenities and services, and enhanced level of comfort and privacy.
On some of the Airbus A380 aircrafts, there are two extra classes available for passengers.
Suites Class – The suites class is super luxurious where the passengers have their own individual cabins with sliding doors, personal beds, exquisite dining and high-end services and amenities.
The Residence – The residence is the epitome of luxury. It is a private three room suite including separate bedroom, living room and private bathroom. They also have a dedicated crew member for service.
Cost of the Tickets
The economy class is the cheapest of all the classes. Even though it is cheap between the classes in Singapore Airlines, it is still expensive when compared to other airline providers. The flights between Bangalore and Sydney return are priced in the range of Rupees 80,000 to Rupees 1 lakh.
The premium economy class is a little higher than the economy class. It is usually about 1.2 to 2 times more than that of economy class. The business class is about 3 to 5 times more than that of economy class. As first class is more luxurious, the price of the tickets are way higher and is many times more than the business class.
Meals
The meals and drinks (non-alcoholic for economy class) are included in the ticket price. When compared to other airlines, the food in Singapore Airlines is much better and delicious. They offer Asian and International cuisine onboard and have a variety of options. The best part is that the food is of high quality and caters for all kinds of travellers with special dietary requirements.
Amenities
Singapore Airlines offer many amenities to the passengers. Even economy class passengers are given basic amenities such as in-flight entertainments, Wi-Fi connectivity, headphones, and USB ports to charge the devices.
Entertainment and Onboard Internet
The in-flight entertainments with many movies (English and International), TV shows, music, and games are provided to all class passengers. A noise cancellation headphones are also provided to each and every passenger to use the in-flight entertainment.
The aircrafts have Wi-Fi connectivity onboard, allowing everyone to stay connected online.
All classes have access to magazines and some classes (business and first) also have access to newspapers.
Other Inflight Experiences
The crew of Singapore Airlines are trained to be the best. They are polite and have smiles throughout the flight. I have never seen a rude or an arrogant crew member. And one of the best things about Singapore Airlines is that the pilot / co-pilot keep their passengers informed about the journey at all times.
There are other amenities or experiences that business and first class passengers get. One of them is the amenity kits containing skincare products, toiletries and other essentials.
By the way, did you know that passengers onboard can arrange for personalised celebrations such as anniversaries or birthdays. The airlines may arrange for custom meals or cakes for those celebrations.
Krisflyer Miles
Krisflyer Miles is Singapore Airlines' frequent flyer program. It has many rewards and benefits, including accumulating of points that can be used for redeeming while booking flights, or upgrading of classes. In order to use and accrue miles, you need to become a member online. The members can also use these points on the partnered airline providers such as SilkAir (regional airline of Singapore).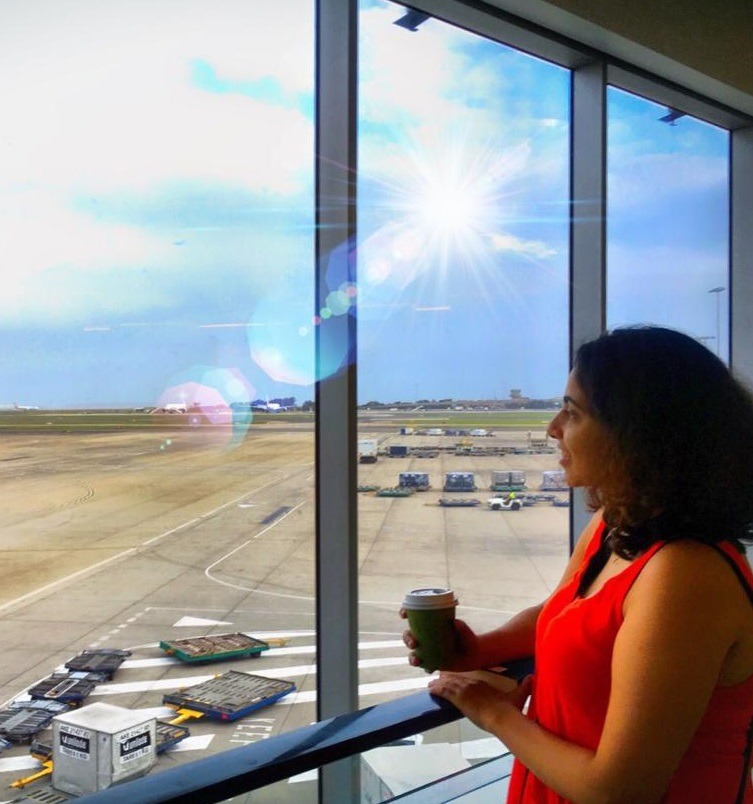 Singapore Airlines Lounges at Airports
Only certain members have access to Singapore Airlines lounges at airports. If you buy business or first class, then you have access to Singapore Airlines lounges at the airports. You can also access if you are a KrisFlyer Elite Silver and Gold members, PPS Club members (higher tier of KrisFlyer program), and Star Alliance Gold members.
Just so you know – Singapore Changi Airport has plenty of free lounges where you can use a number of amenities such as free Wi-Fi, lie-flat beds, and USB ports to charge your devices.
My Opinion and Closing Notes
Even though it is one of the expensive airlines, I am in love with Singapore Airlines. And that is because:
I love their hospitality and the service.
The food is fine too when compared to the other airlines.
The leg room is great and spacious.
There is free entertainment.
And there are no extra hidden costs for anything.
With all these services provided, the long flight journeys become comfortable.
Note: This review has my honest opinion and review and is not in collaboration with Singapore Airlines.
How can you support me?
You know how much I love coffee, so you can buy me coffee – Buy me Coffee!
Or you can purchase from one of the below travel resources without any extra charge to you.

Travel Resources
Click to book your flight on Skyscanner.com
Click to book your accommodation on Stay22
Click to book a comprehensive travel insurance on Safety Wing
Click to book your tours and travels on Viator or GetYourGuide
If you liked this article and if it was helpful in your planning or traveling, do share, tweet, or pin this post.

Follow me on Instagram | Facebook | YouTube | Twitter | LinkedIn
Do you have a question? Or want any suggestions, and tips for travels, hikes and scuba dives? Use the Subscription box below to sign-up and get updates by email.