Travel Guide | Mayong (Black Magic Capital of India)
Are you intrigued by the stories of black magic? Do you believe in witchcraft or wizardry and the effects of black magic? Are you a fan wizards? Let me be honest! I always stayed away from such topics involving witches, ghosts, wizards and black magic. Until late last year, when I had a chance to visit the mystical village of Mayong. Mayong is called the Black magic capital of India.
Introduction
Mayong or Mayang, is a village in the state of Assam in India, which lies on the banks of River Brahmaputra. The village is famous for having a history of black magic and witchcraft in India.
It is interesting to know that there is no history recorded as to how magic or the black magic started in Mayong village. But there are lots of stories related to performing them. Currently, there are more than 100 magicians in the village who may not practice black magic but are capable of performing simple tricks.
Did you know that people who practice the black magic are called Bez or Ojaa and are believed to have had ghosts as their assistants?
PIN for later reference
This article may contain affiliate links. For full information, please see our affiliate disclaimer here.
History of Mayong
Name
There are many stories as to how the village Mayong got its name. One story says that the name is derived from the Sanskrit word 'Maya' which means magic or illusion. Another story says that the village was used as a habitat for the Moirang clan from Manipur and hence the name. There is also a story that Mayong is derived from the Dimasa word 'Miyong', which means elephant.
Human sacrifices
Until the early modern period, it is believed that human sacrifices and witchcraft were carried out in Mayong with the worship of Goddess Shakthi. The archaeologists have found the weapons used for human sacrifices and they might be dating back to Ahom era.
The witchcraft were not only practiced but were passed onto the future generations.
Mahabharata
Ancient scriptures show evidence that Mayong and Assam have been referenced in the mythological story of Mahabharata. Chief Ghatotkacha of the Kachari Kingdom used his magical powers while taking part in the Great Battle of Mahabharata.
Other legends
One legend said if one was able to chant the 'urban mantra', then they would be able to fly through the air and land next to their true love. A different legend says that the wizards and the witches have been hiding in the Mayong forest till now. There are also many tales of men disappearing, tigers being tamed and people being converted into animals.
Witch hunting
Witch hunting had become a major concern in Mayong. Many people, mostly women, were branded as witch and were killed during the early 2000s. The problem was so bad that a new Act was formed and imposed in the state of Assam.
The Act states that anyone accusing and branding someone as a witch will face an imprisonment of up to seven years and a fine of 5 lakhs of rupees.
To know more about the Act, refer the article that was published on India Today.
Location & Getting there
By Road
Mayong village is around 40 kilometres (1.5 hours drive) from the city of Guwahati. The nearest airport 'Guwahati International Airport' is at Guwahati city. The nearest railway station is 'Jagi Road Railway Station', which is around 28 kilometres (1 hour drive) from the village.
Best time to visit
The best time to visit this part of India is during winters. It is pleasant and cool. The winters in India are between the months November and February.
PIN for later reference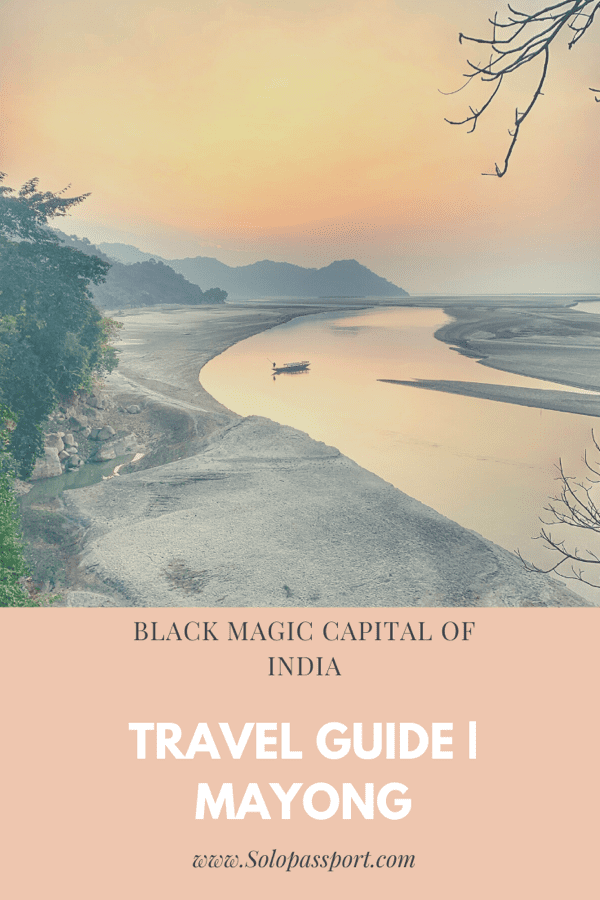 Things to see and do
Known as the cradle of black magic, Mayong is one of the tourist spots to visit while traveling in Assam. It is definitely a place for tourists to get insights about the history and black magic. Below are the things that can be done in Mayong:
The best place to know the history and stories is by visiting the Central Museum and Emporium. The museum hosts amazing artifacts and photographs of witchcraft.
Witness the magic tricks performed by the villagers. Mayong is still home for the magicians, who not only know the black magic but also the magical tricks performed for entertainment.
Very close to the village is the Pobitora Wildlife Sanctuary. This is a great place to spot the Indian one-horned rhinos as the park has the highest concentration of rhinos.
Interact with the local curious kids and people. If you are lucky, you may listen to some interesting stories. The locals also offer palm reading and predict the future.
Visit the Mayong-Pobitora Festival that happens in November.
Pay respect and watch the sunset at a local temple. The temple provides breath taking views of the River Brahmaputra with the sun in the background.
My experience and visit to Mayong
Being one of the Bodoland Ambassadors for 2019, I traveled around Assam and Bodoland for 10 days. It was during this time that I was had the opportunity to visit Mayong. We interacted with a local magician who performed small magical tricks for us. One of the magical tricks that he performed was to pour water onto a newspaper and chant a mantra. And we were surprised to see that the newspaper was dry and had observed the water completely.
I had never imagined that a village like Mayong existed and I would visit it someday. The experience was definitely magical and I had so much fun witnessing these tricks. I loved visiting this village and seeing the magic with my own eyes.
The magician we met did not perform the tantra vidhya (knowledge) as it requires a lot of preparation and the guidance by his guru.
Safety for travelers
I traveled in Assam and Bodoland for 10 days and I was pleasantly surprised to see how safe the places were for travelers. People are friendly and welcoming. Even though they are curious about the travelers, they maintain the distance required. And so to answer this question of whether Mayong is safe for tourists. I say absolutely yes.
Note: Like any other places around the World, please do take precautions if you are traveling alone and trust your instincts.
Conclusion
It is very fascinating to visit the Land of Dark Magic and hear stories from the localities. These are stories about magic and wizards, something which we have been seeing and hearing only in the movies. And these stories could give Harry Potter for a run. No, actually just kidding! Let's just park the idea of Harry Potter running away, I love Harry Potter and its series. But anyway the point is that I strongly recommend adding this village to your bucket list and visiting it sometime.
Even if you do not believe in magic, you will still enjoy the small magical tricks and the views of the sunset at the temple.
How can you support me?
You know how much I love coffee, so you can buy me coffee – Buy me Coffee!
Or you can purchase from one of the below travel resources without any extra charge to you.

Travel Resources
Click to book your flight on Skyscanner.com
Click to book your accommodation on Stay22
Click to book a comprehensive travel insurance on Safety Wing
Click to book your tours and travels on Viator or GetYourGuide
If you liked this article and if it was helpful in your planning or traveling, do share, tweet, or pin this post.

Follow me on Instagram | Facebook | YouTube | Twitter | LinkedIn
Do you have a question? Or want any suggestions, and tips for travels, hikes and scuba dives? Use the Subscription box below to sign-up and get updates by email.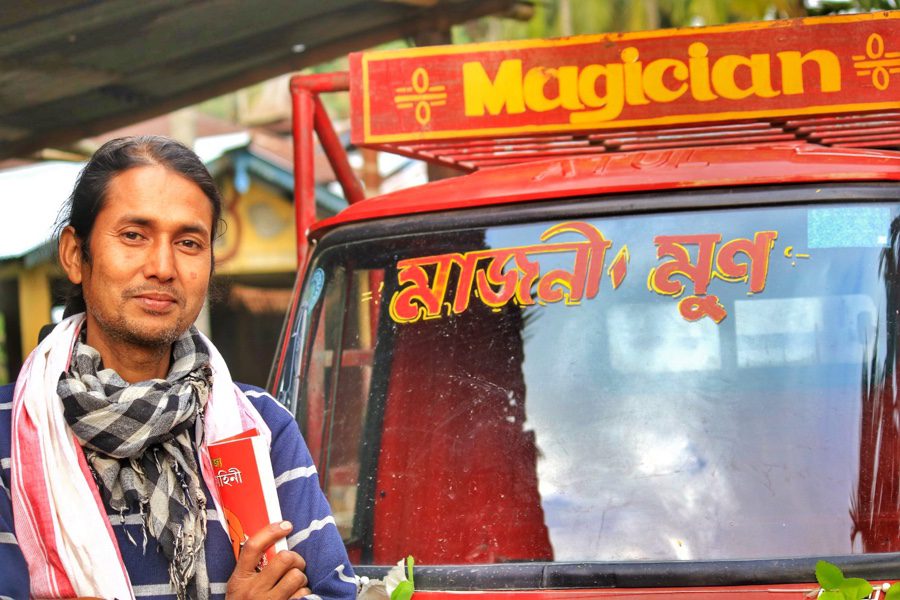 References
PIN for later reference