Travel Guide | Yercaud (Tamil Nadu)
While I was visiting Bangalore in June, I was planning to travel with my cousins to any place closer to Bangalore. This travel was meant to be a quick getaway from Bangalore and I wanted a hill station for my holiday. After scanning all the places that were available to me on Club Mahindra membership, I selected Yercaud. I had been to Yercaud once before and I had loved it.
PIN for later reference
This article may contain affiliate links. For full information, please see our affiliate disclaimer here.
About Yercaud…
Yercaud is a hill station in Tamil Nadu. It is in the Eastern Ghats of Southern India. The best time to visit Yercaud is in their winter (Oct to Feb) and summer (March to June) seasons. The temperature ranges from 13 degrees to 29 degrees centigrade.
Travel between Bangalore and Yercaud
Yercaud is about 230 kilometres from Bangalore by road. I took the Tamil Nadu state transit bus to Salem and then another bus from Salem to Yercaud. The total journey took about 5.5 hours (Bangalore to Salem) + 1 hour (Salem to Yercaud) = 6.6 hours.
The cost per ticket was only (approximately) INR 400 per person for the entire journey one way.
The tickets can be bought in the bus. Ensure to carry cash as only cash is accepted in the state transit buses.
Review | Lake Forest Resort (Stay)
I stayed at a very beautiful property, Lake Forest Resort when I visited Yercaud this time. The resort is conveniently placed and is just 200 to 300 metres from the lake. The place is very beautifully built, keeping the authentic Tamil Nadu architectural design.
I stayed in a studio apartment and the cost I believe is around Rs 4500 + taxes per night. I booked this resort as they are affiliated with Club Mahindra and the rooms were available as part of my membership.
The food was very good too. And the breakfast served in the morning was very authentic Tamil Nadu dishes. Note: The food is extra charges.
Languages spoken
People are friendly here in Yercaud. Well, most people are friendly and nice. But the only language they understand and speak (except in resorts) is Tamil and I did have a little difficulty in conversing. At resorts, people do speak English.
Things to do in Yercaud
While I was researching for things to do in Yercaud, I was disappointed as I did not find or get much of information on things to do and see. It is a place to relax and unwind and that is true. Yercaud is a place to stay at beautiful resorts and enjoy it. Having said that, for a person like me, it does cater to a few things to do and experience.
Hairpin bends
This is definitely an adventure and a roller coaster. Traveling through the 20 hairpin bends in a local public bus is awesome. And especially if you get a driver like Ramachandran, it is an experience to remember.
If you are scared of roller coasters, then it is advisable to hire a taxi to drive to the resort.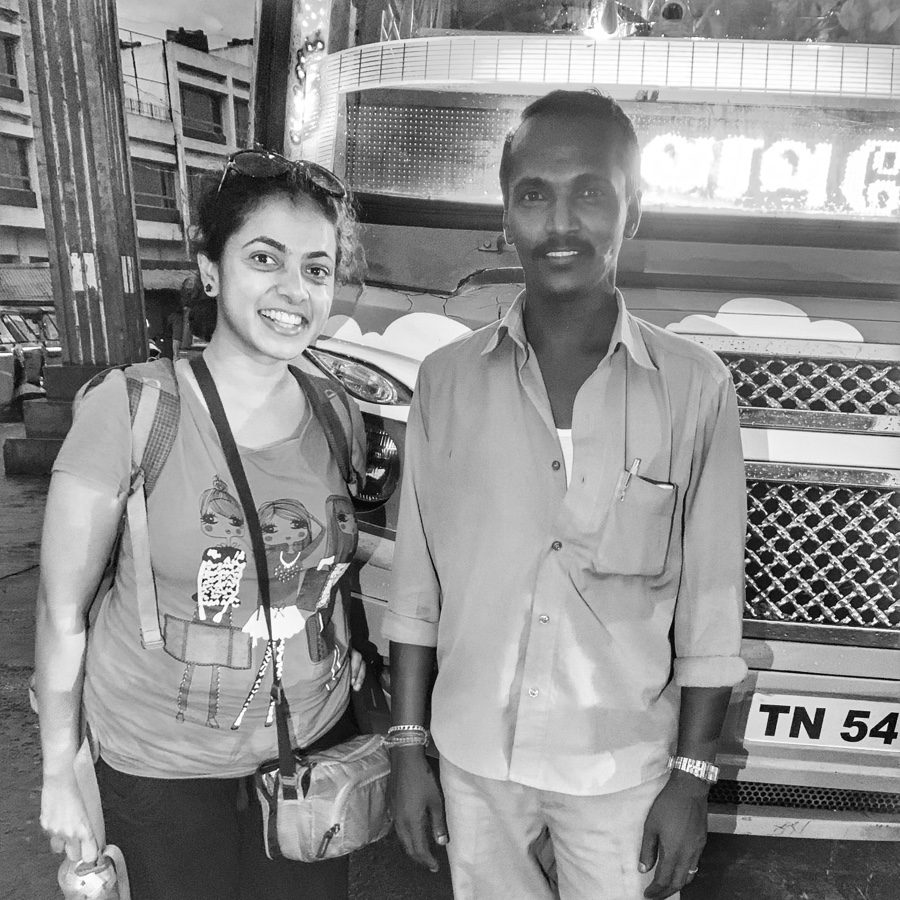 Zip lining
Poppy Hills Yercaud is a small theme park in Yercaud. There are many activities one can do and it caters to adults and children. My cousins and I did the zip line. It cost us INR 150 per person. It was a short zip line but a fun activity to do.
Yercaud Lake
Yercaud Lake is a beautiful spot to spend a few hours. The entrance tickets cost INR 6 per person. One can hire a paddle or a rowboat. The paddleboat hire is INR 170 for 4 people for 30 minutes. Note – An extra INR 170 needs to be paid as a deposit which is refundable.
Sightseeing
We hired a cab for INR 1000. This was for four hours to go around Yercaud and see some popular spots. I did feel this was a waste of money, as one can take auto rickshaws to go around and view these places and that would cost less than INR 1000.
Some of the spots that the cab driver took us to were:
Temple
This temple was closed, even though I did get a glimpse of the goddess.
Lady seat
A great spot for a spectacular view. There is no entrance fee for this view point.
Rose garden
The entrance fee is INR 30 and this was an utter waste of money. There were no roses in the garden – probably not the season to go there.
Another view point and a temple
This was a cave temple which was beautiful. And there was another 360 degrees panoramic view of Yercaud. There were also some fun rides set up near the temple.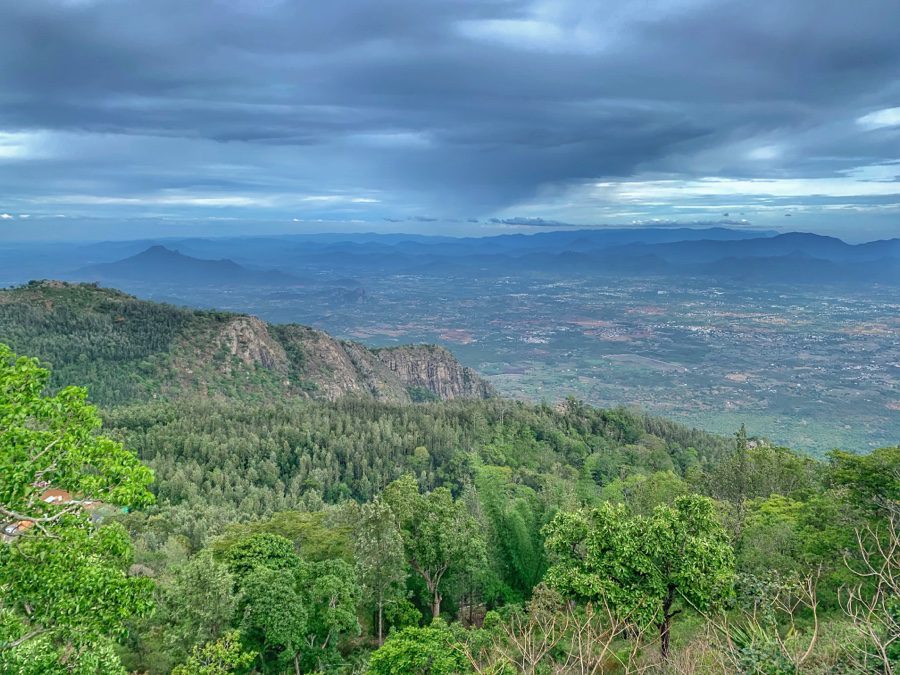 Shopping
Even though Yercaud is not a shopping destination, Yercaud is still famous for its textiles, spices, and coffee powder. It is better to inquire at the place that you are staying to determine which shop is best to buy these things.
How many days?
I went to Yercaud for 2 days and I think it was sufficient. Anything more than that would have been difficult for a person like me who is always on the move. Some people actually make Yercaud as a one day trip as there are not many things to do in Yercaud.
Is it safe for solo female travelers?
I would say Yes. Yercaud is safe for solo female travelers. We did not face any issues in Yercaud and we had a good time the entire time we were in Yercaud. Overall people were friendly and nice, even though we did have a language barrier. However, I would be a bit cautious at night and would trust my instinct.
Conclusion
Both times Yercaud was fun for me. I had been there the first time with friends and the second time was with family. I do recommend Yercaud as a great getaway if you have a short time or want to spend a couple of days with family and friends.
How can you support me?
You know how much I love coffee, so you can buy me coffee – Buy me Coffee!
Or you can purchase from one of the below travel resources without any extra charge to you.

Travel Resources
Click to book your flight on Skyscanner.com
Click to book your accommodation on Stay22
Click to book a comprehensive travel insurance on Safety Wing
Click to book your tours and travels on Viator or GetYourGuide
If you liked this article and if it was helpful in your planning or traveling, do share, tweet, or pin this post.

Follow me on Instagram | Facebook | YouTube | Twitter | LinkedIn
Do you have a question? Or want any suggestions, and tips for travels, hikes and scuba dives? Use the Subscription box below to sign-up and get updates by email.
Also read
PIN for later reference