Last year, I traveled to Bhubaneshwar for just one day. I wanted to see the city but I did not want to stay there overnight. This was a solo travel even though one of my friends lived in Bhubaneshwar. I have been fascinated with the Indian cities and have added them as my top priority items in my bucket list.
Where is Bhubaneshwar?
Bhubaneshwar, is the capital city of Odisha/Orissa state in India. The city is famous for its architecture and ancient temples. It is often called as the 'Temple city' or 'Ekamra Kshetra'. The history of Bhubaneshwar is so fascinating and it dates back to the 7th century BC. Bhubaneshwar is derived from the word Tribhubaneswara which literally means Lord Eshwara of the Three Worlds. This refers to the Lord Shiva.
The most visited areas in Orissa are the cities of Bhubaneshwar, Puri and Konark, together forming the Golden triangle in the eastern part of India. The best time to visit Bhubaneshwar is around the months of October and February. These months are pleasant and are not too hot. And the main languages spoken in the city are Odia, English and Hindi.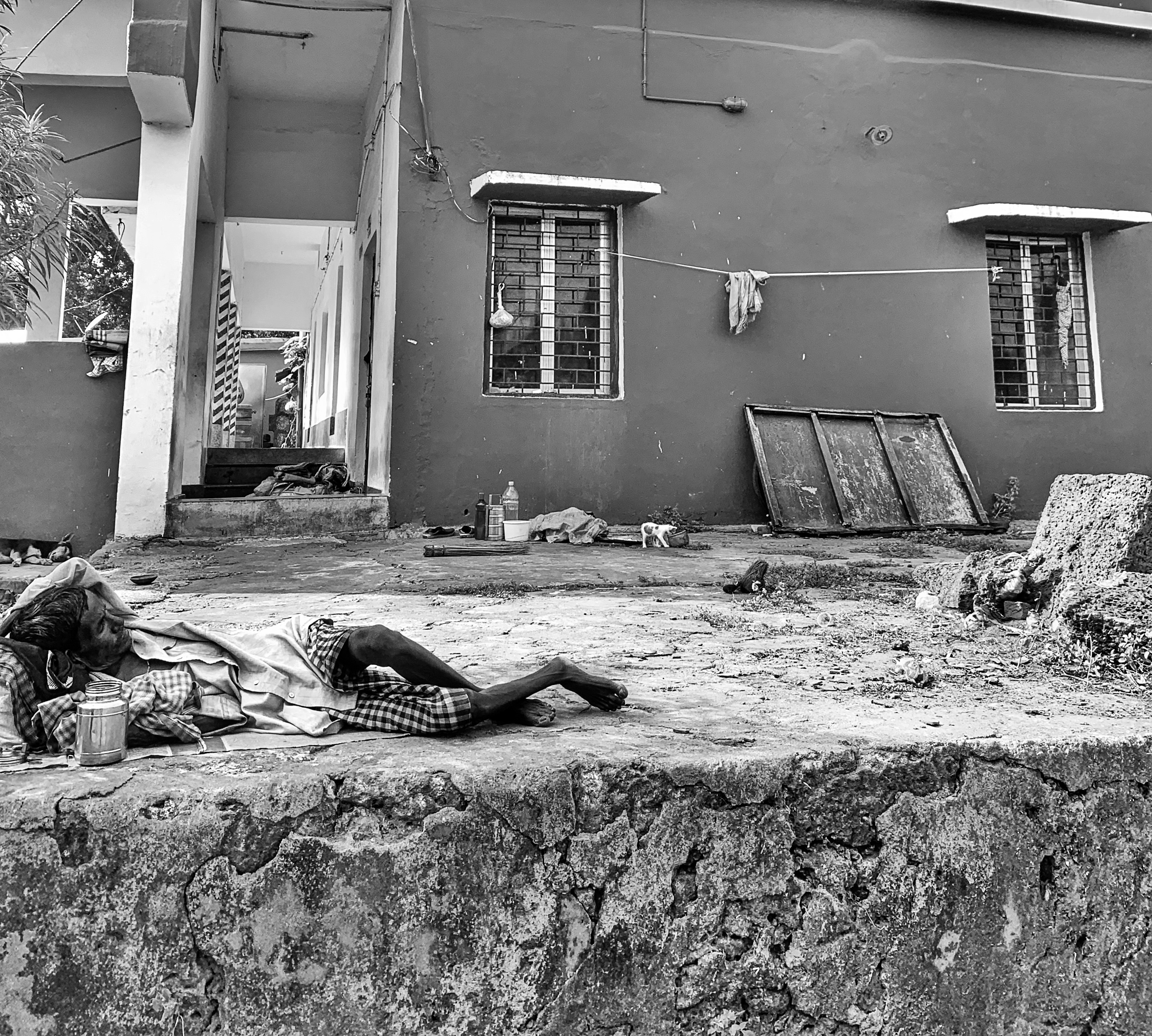 PIN to later reference
This article may contain affiliate links, meaning if you decide to make a purchase via my links, I may earn a commission at no additional cost to you. For full information, please see our affiliate disclaimer here.
How to get there?
By Plane: There are frequent flights between any capital city and Bhubaneshwar. I took an Indigo flight which was the cheapest. The return trip from Bhubaneshwar to Bangalore cost INR 7303.
Airport name: Biju Patnaik International Airport (BBI).
Distance from the city: 6 kilometres.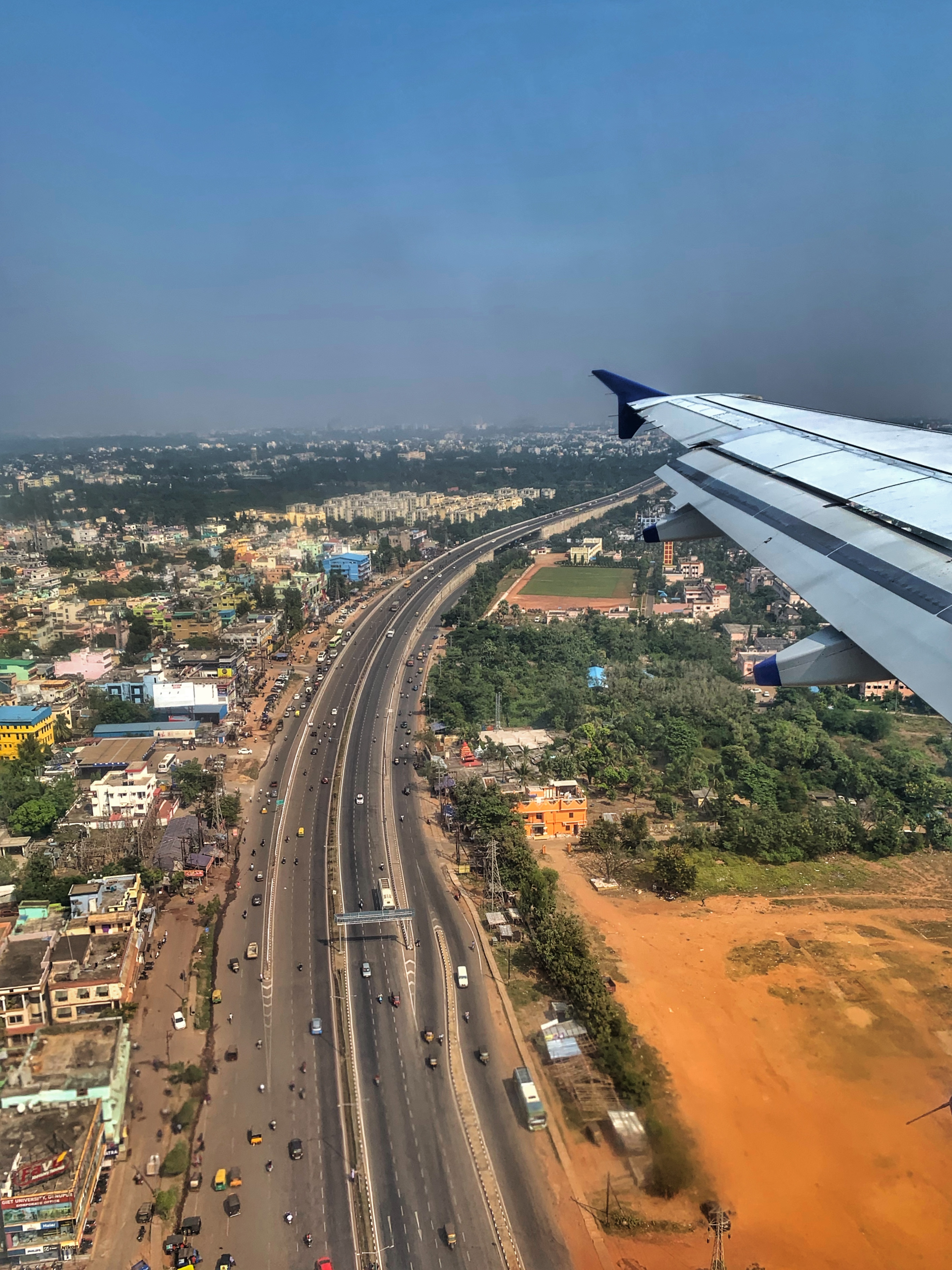 By Road: There are also trains and buses that run between the cities.
Local transportation
There are auto rickshaws, taxis/cabs and cycle rickshaws. So, depending on the distance one can choose the mode of local transport.
Tip: Ensure to haggle on whatever money is quoted.
Things to do in 1 day
As I mentioned before, I was in Bhubaneshwar only for 1 day. And these are the places (according to the itinerary) I visited while I was in the city.
Note:

It is best to hire a cab for a day so one need not waste time finding transportation between the places.

For up-to-date information on entry fee, it is best to visit the respective websites and inquire at the ticketing counter.
Lingaraja Temple
My first stop in Bhubaneshwar was the Lingaraja Temple. The temple is dedicated to Lord Shiva and represents the Kalinga architecture. It is built in Deula style, and has four components – Vimana, Jagmohana, Natamandir and Bhoga Mandapa.
Entry fee: There is no entry fee.
Dress appropriately and respect the local traditions.
Note: The cameras or phones are not allowed inside the temple premises. But this gopuram is just outside the temple and is very similar to the way the gopurams look in the temple.
Fun fact – The main central tower of the temple is 180 feet tall. And the temple complex has 50 shrines.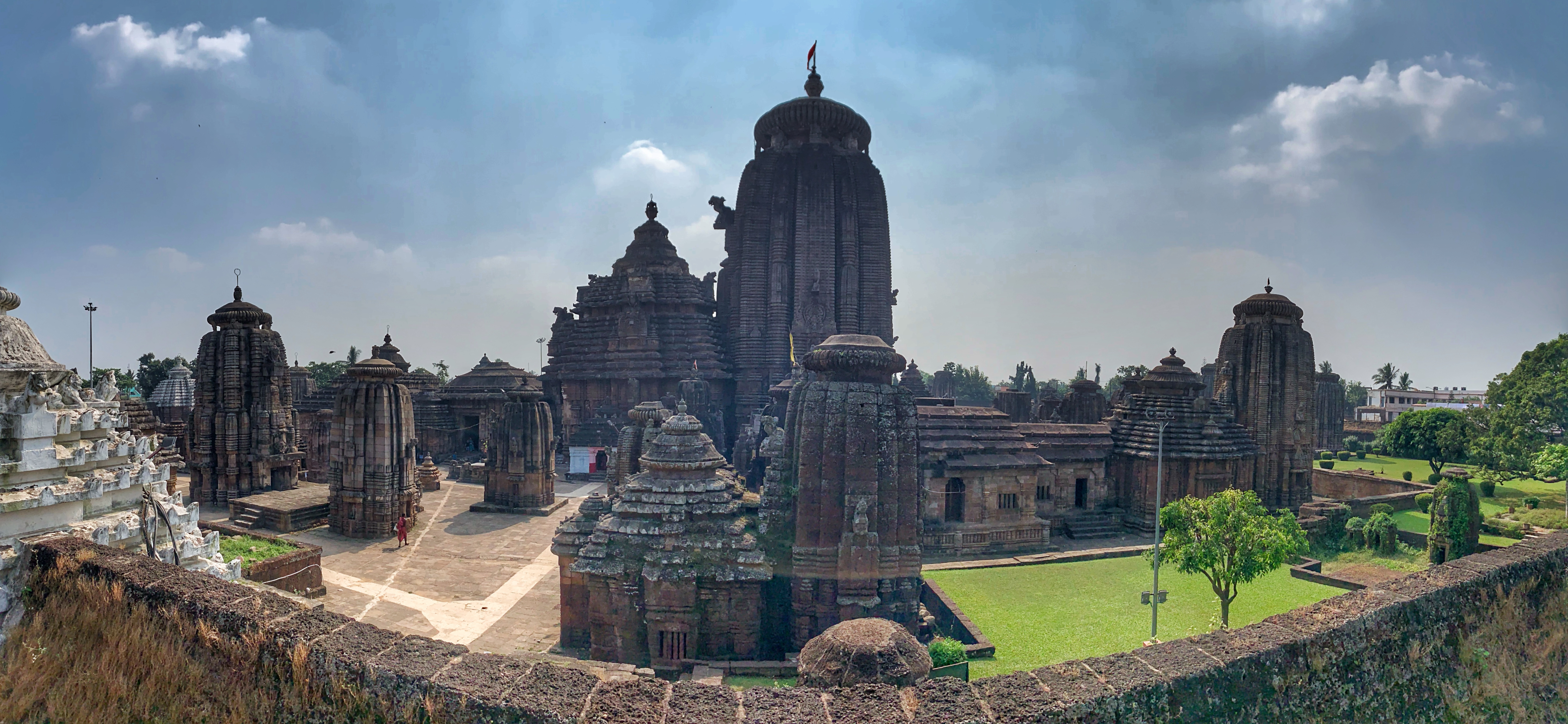 Raja Rani temple
A temple dedicated to the King and Queen is the Raja Rani temple. The temple is said to be completed in 11th century. Locals call this temple as the Love temple because of the many couples in the complex and the cravings of women.
Entry fee: INR 5 for Indians and INR 250 for Foreign nationals.
The tickets are purchased at the entrance.
Mukteswar Temple
My favourite temple of all is the Mukteswar Temple. The architectural style is absolutely brilliant. I loved it. The temple is a 10th century temple and is dedicated to Lord Shiva. The temple is known as the Gem of Odisha architecture.
Entry fee: INR 25 for Indians and INR 300 for Foreign nationals.
The tickets are purchased at the entrance.
Fun fact – The temple dates back to 950 – 975 CE.
Dhauli Giri
Dhauli Giri is about 8 kilometres from the city. This is a prominent place in history, as this is the place where King Ashoka, after Kalinga War in 261 BC, renounced his campaign and turned into Buddhism.
Entry fee: There is no entry fee.
Odisha State Museum
The Odisha State Museum is another place which I fell in love with. Absolute delight to watch all the artifacts that even date back to 1st century. This is a must visit while in Bhubaneshwar.
Entry fee: INR 20 for Indians and INR 100 for Foreign nationals.
The tickets are purchased at the entrance.
Fun fact – The museum hosts Patta painting and Palm leaf manuscripts artifacts.
Udayagiri caves
The Udayagiri caves are really cool place to view the sunset and get the breathtaking views of the city. There are about 18 caves to explore, I saw only one as I had less time.
Entry fee: INR 15 for Indians and INR 200 for Foreign nationals.
The tickets are purchased at the entrance.
Fun fact – Udayagiri means "Sunrise Hill" and the adjacent hill is the Khandagiri. Both these hills have been mentioned in the Hathigumpha inscription as Kumari Parvata.
Expenses
Flight cost = INR 7303.
Taxi = INR 1000. I had hired a taxi for the entire day and to cover all the above listed places.
Food = INR 600.
Entry fee and miscellaneous = INR 300.
Total expenses = INR 9203 for one day.
Safety for solo female travelers
Even though one of my friends stayed in Bhubaneshwar, I mostly traveled in the city solo. And honestly I did not face any issues while traveling within the city. I was comfortable with the surroundings and the places I visited. The people are mostly friendly and are helpful if required. However, like any other place, I would recommend being careful, especially at nights and trust your instinct.
Conclusion
Even though I had never heard too much about Bhubaneshwar being a touristy destination, I can vouch that the city has so much of history, stories and things to see. It is an awesome place to discover the old historical temples and admire the architecture. I felt one day was sufficient to explore Bhubaneshwar city. I would definitely recommend adding this city on your bucket list or places to visit list. I truly had a great time.
One can also add visiting to Puri along with Bhubaneshwar.
Also read:
How can you support me?
You know how much I love coffee, so you can buy me coffee – Buy me Coffee!

Or you can purchase from one of the below travel resources without any extra charge to you:
Travel Resources
Book your flight on Skyscanner.com or Trip.com
Reserve your accommodation on Stay22
Buy comprehensive travel insurance on SafetyWing and WorldNomads
Book your tours and travels or purchase tickets on Viator or GetYourGuide
For a universal SIM card, use DrimSim
If you liked this article and if it was helpful in your planning or traveling, do share, tweet, or pin this post.

Follow me on Instagram | Facebook | YouTube | Twitter | LinkedIn
Do you have a question? Or want any suggestions, and tips for travels, hikes and scuba dives? Use the Subscription box below to sign-up and get updates by email.
PIN for later reference