One Day Trip to Sovereign Hill from Melbourne (2023)
Sovereign Hill is a place that looked very different and ancient. It is an amazing one day trip from Melbourne where you can see what it was like during the Gold rush in Victoria.
During my initial days at Melbourne, I was exploring all the places to see and visit around the city and that is when I stumbled upon the Sovereign Hill. I had never seen a place like this before and the pictures looked beautiful. Instantly, the place went into my list of places to see in Melbourne.
This article may contain affiliate links. For full information, please see our affiliate disclaimer here.
Disclaimers:
The prices mentioned in the post are valid only at the time of publication. Ensure to check the booking websites for up to date information and prices.
Opinions and views expressed solely mine and are unbiased. If the post is a collaboration, then they are specifically mentioned.
Ensure to check the relevant websites for up to date information on COVID protocols.
For any adventurous activities, please note that there is a risk that can be dangerous. Ensure to read the terms and conditions with individual agencies recommended and do them at your own risk.
For visas, it is best to see the embassy website for any changing rules.
About Sovereign Hill
Sovereign Hill is a very interesting tourist attraction in Victoria state of Australia. Set in the 1850s, it depicts Ballarat's first ten years during the gold rush.
Sovereign Hill is a not-for-profit and community based organisation and is managed by the board members.
Opened in the year 1970, Sovereign Hill is an open air museum consisting of 60 historically created buildings. It has antiques, artwork, paper, books, devices, machines, carriage, animals, livestock and machines that were used in the 1850s.
Taking a Puffing Billy train ride is another interesting thing to do near Melbourne.
What is Gold rush?
The Gold Rush was a period in the history of Victoria, between the years 1850s and 1860s. There was a huge rush for finding gold and significant workers relocated themselves to the areas where gold was found.
A fun fact is that a Victorian found 2 kilogram nugget worth of gold on the outskirts of Ballarat. That 2 kilogram nugget is worth about AUD 130,000.
Where is Sovereign Hill?
Sovereign Hill is in the Golden Point suburb of Ballarat. Located in Central Highlands, Ballarat is the third largest city in Victoria and inland Australia. This is the city that sparked the Gold Rush in Victoria.
How to get to Sovereign Hill?
Train – The VLINE Goldrush Special coach is a courtesy return service to Ballarat train station from Southern Cross train station in Melbourne. The train journey takes 1.5 hours. And there are frequent trains between Melbourne and Ballarat that operate with an interval of one hour.
Driving – Sovereign Hill is around 115 kilometres from Melbourne and the drive is around 1 hour 30 minutes. If you do not have a car, then you can hire a self driven car and drive to Sovereign Hill.
Cost and timings
The attraction is open on all days (except Christmas) between 10 AM and 5 PM. And it costs around AUD 58.50 per adult. Bookings have to be made prior to the visit either online on their official website or on any of the third party websites such as Viator or GetYourGuide.
Activities to do at Sovereign Hill
There are plenty of things to do in Sovereign Hill and you can easily spend more than a day doing these things.
Gold diggings – There is a stream where you can go digging for gold. You will find large crowd near the stream trying their luck. I did try my luck too to find some gold but unfortunately could not find anything.
Redcoat soldiers – Watch the march of the Redcoat soldiers at 3 PM everyday. They drill and fire their riffles, which is pretty cool thing to watch. Definitely do not miss this!
Art and crafts – There are plenty of shops where you can see and purchase art and crafts. There are masks and souvenirs in these shops that are locally produced and they were very beautiful.
Photograph – Get photographed in the Victorian attire of the 1850s. The costume of that era is very beautiful and they make a perfect souvenir to take back home. There is an extra cost for taking a picture.

Unfortunately, I lost the photograph that I had taken with the Victorian costume. I would love to visit again and get a picture of me in the costume.

Gold museum – Visit the gold museum to read the history and know more about the gold found in Ballarat during the Gold rush.
Gold Pour – Watch a demonstration of the gold pour and see the goldsmith make a gold bar. The pour happens every hour starting from 11 AM.

The gold pour is something that I absolutely enjoyed and it was so amazing to see the whole process of creating a gold bar.
Mine tours – There are many Mine tours that are conducted in Sovereign Hill where the staff / volunteers explain the life and dangers involved for the miners. There is a self guided tour that is FREE and any tour where a staff is involved is charged and it costs about AUD 8 per person.
Carriage ride – What better way to relive the Victorian era? Go around the town in a carriage that transports you back in time.
Take a selfie with a horse – The horses are extremely beautiful and groomed. So, definitely take a picture of two with these pretty horses.
Music – Watch the music played by the staff and volunteers. They are from the 1850s and are wonderful to listen.
Shopping – You can even take a piece of gold from Sovereign Hill. Or you can also purchase them online on their website.
Livestock – There are plenty of sheep that are super cute and inquisitive. And so interact with the livestock that they have.
Statues and buildings– There are different statues and buildings around the town that have important significance. Take a look at these statues and historical buildings.
Safety for solo female travelers
Sovereign Hill is very safe for solo female travelers. It is a town that is monitored and there are no issues or concerns that can ever happen. You will find only the fellow visitors and travelers who are in that place. I traveled to Sovereign Hill alone and I had no problems whatsoever. However, be cautious and know your surroundings on the train, especially at nights.
Closing Notes
I loved visiting Sovereign Hill and I enjoyed the entire day so much. It is definitely fun and interesting to learn about life that was during the Gold Rush era. I recommend adding this place as a must visit when in Melbourne.
How can you support me?
You know how much I love coffee, so you can buy me coffee – Buy me Coffee!
Or you can purchase from one of the below travel resources without any extra charge to you.

Travel Resources
Click to book your flight on Skyscanner.com
Click to book your accommodation on Stay22
Click to book a comprehensive travel insurance on Safety Wing
Click to book your tours and travels on Viator or GetYourGuide
If you liked this article and if it was helpful in your planning or traveling, do share, tweet, or pin this post.

Follow me on Instagram | Facebook | YouTube | Twitter | LinkedIn
Do you have a question? Or want any suggestions, and tips for travels, hikes and scuba dives? Use the Subscription box below to sign-up and get updates by email.
PIN for later reference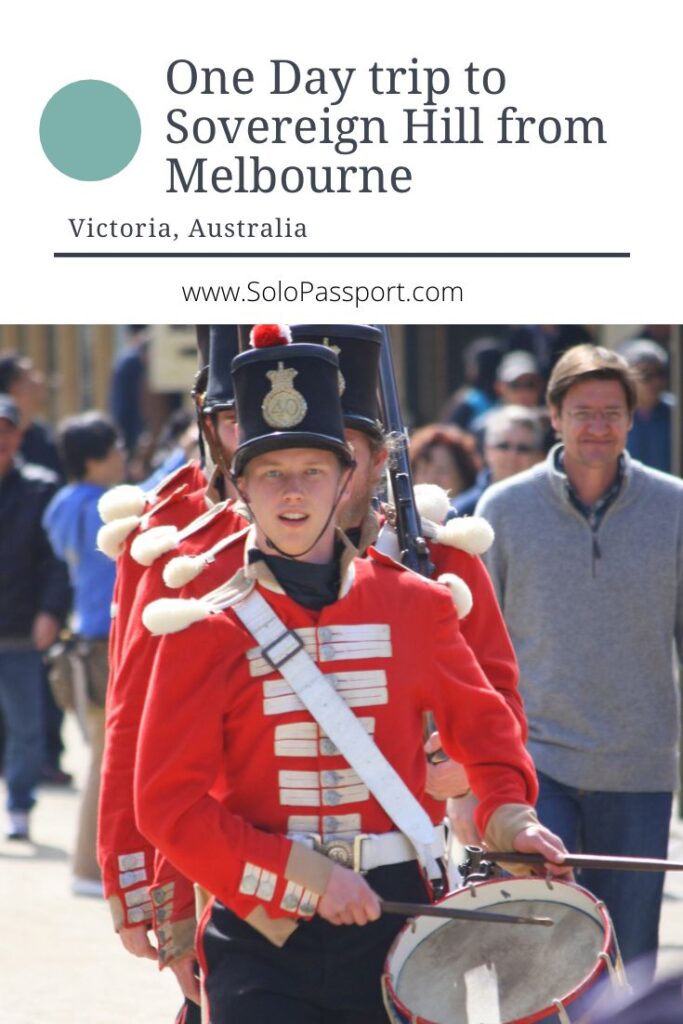 Also read: