10+ Bucket List Things to do in London
Who does not want to visit London? We all have dreamt of traveling to this amazing city. The city has had so much hype and popularity that it has automatically been added to our traveler's bucket list. In this post, you will find Top 10+ Bucket List Things to do in London.
This article may contain affiliate links. For full information, please see our affiliate disclaimer here.
About London
Known for the clock tower Big Ben and London Eye, London is the capital and largest city of United Kingdom (U. K.). Located on River Thames, the city is the global capital for finance, art, entertainment, culture and politics. The city has four World Heritage Sites:
Tower of London,
Kew Gardens,
Combination of Palace of Westminster, Westminster Abbey, Saint Margaret's Church, and
Greenwich.
The best time to visit London is during spring, summer and autumn seasons. They are usually between the months of May and October as the weather is pleasant and dry.
London has plenty of things to do and see. You need at least a week to cover and explore all the things it can offer. If you have 5 days in London, then here is the perfect 5 days itinerary for London.
Places to stay in London
The best place to stay in London is in the city or close to River Thames as commuting within the city and surrounds becomes easier. I recommend staying at near Piccadilly, Covent Garden, or Kensington. You can consider some of the below options:
How to get to London?
By Air
London has 6 major international airports and many smaller airports. The main airport is the Heathrow airport that is located at London Borough of Hillingdon. It is the gateway for all the airlines, especially for non-European visitors. There are four terminals and two runways. British Airways, Air India, Qatar Airways are some of the airlines that operate from London.
Bucket List Things to do in London
London has amazing network of tubes and buses that you can use to visit the attractions. I walked and used public transport to explore all of these attractions. Another fun way to explore London is to hire a self-driven boat Goboat.
Ride the London Eye
Located on the South Bank of River Thames, the London Eye is one of the most popular attractions in London. Being Europe's tallest cantilevered observation wheel, London Eye has 32 capsules. London Eye is open everyday between 10 AM and 8:30 PM. And the standard admission ticket starts at 30.50 Pounds.
!! Ensure to book the ticket online for cheaper prices.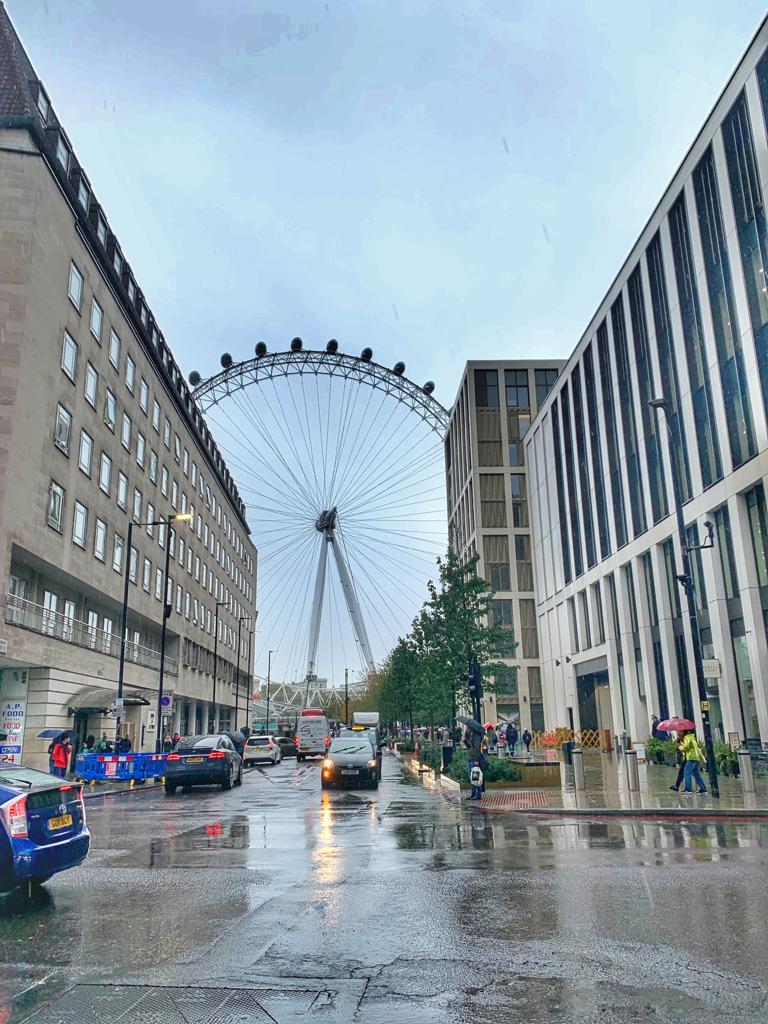 Picture with a Red Phone Booth
Showcasing the traditional British kiosk, the red phone booth started from 1926. Used as British's cultural icon throughout the world, this red telephone box was designed by Sir Giles Gilbert Scott. Definitely take a picture with this iconic structure.
Selfie with Big Ben
One of the most photographed clock towers in the world is the Big Ben. Completed in 1859, Big Ben was designed by Augustus Pugin. It is 96 metres tall and has shields representing four nations of the U.K.:
Rose for England,
Thistle for Scotland,
Shamrock for Ireland, and
Leek for Wales.
Only UK residents are allowed to go inside Big Ben. There are more than 300 steps to climb once inside to get to the top. When I visited Big Ben, it was closed for renovation.
Ride in a Double Decker Bus
Also called AEC Routemaster, the Double Decker Bus is another star attraction of London. Introduced in 1847, the double decked buses are buses that have two storeys. These buses are designed by London Transport and built by Associated Equipment Company (AEC) and Park Royal Vehicles. The bus fare costs between 1.75 Pounds and 5.25 Pounds.
You can see the 1959 Double Decker Bus in London Bus Museum.
See Changing of Guards at Buckingham Palace
The Changing of Guards at Buckingham Palace is a formal process where the guards protecting Buckingham Palace are replaced by new guards. It takes place at 10:45 AM and lasts for 45 minutes.
During August to May, the ceremony happens every second day on Monday, Wednesday, Friday and Sunday, and during June and July, the ceremony happens everyday. Note that this ceremony happens at two other places as well – Saint James's Palace and Wellington Barracks.
Ensure to reach early so you can get a good spot to see the ceremony.
Live the fantasy by taking Harry Potter tour and visiting Kings Cross Station
One of the best things to do in London is to take the Harry Potter walking tour. This is perfect for people who love the wizarding world Harry Potter. Starting from the Kings Cross Station, this tour gives a glimpse of all the movie locations around London. The walking tour is usually 2 to 3 hours and is absolutely amazing.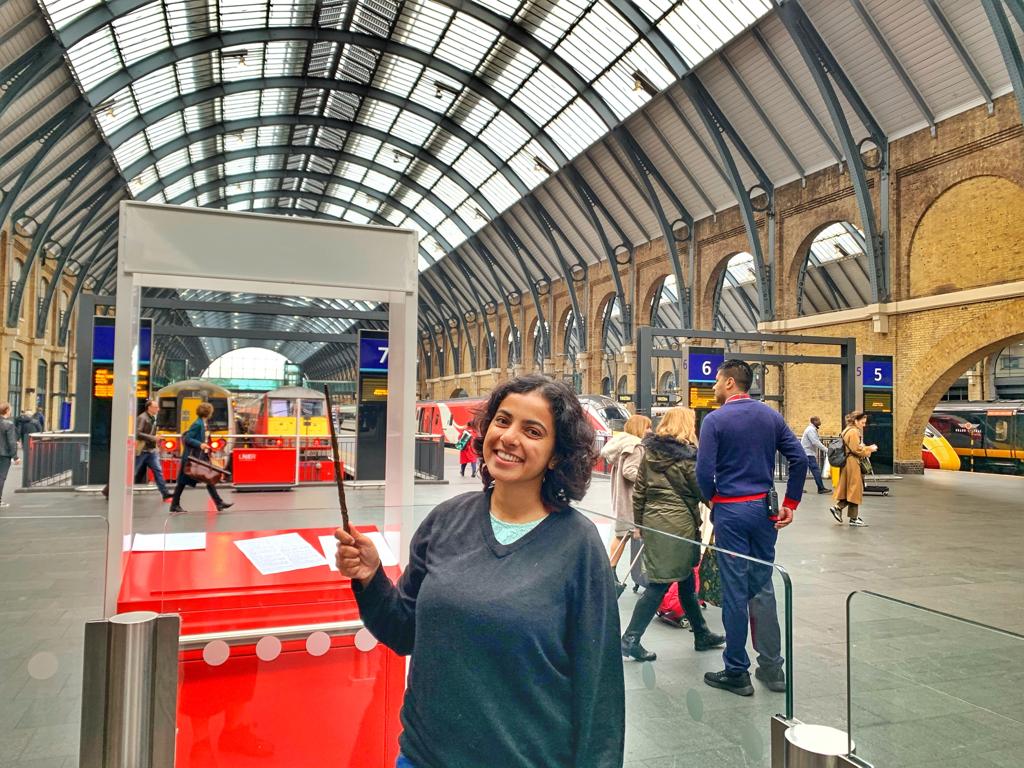 Walk on the London Bridge
Opened in 1973, London bridge is the oldest road crossing bridge between the City of London and Southwark. Initially built as box grinder bridge, it was replaced as stone-arched bridge in the 19th century.
Who hasn't heard London Bridge is falling down nursery rhyme when they were growing up? But did you know that as per one of the hypothesis by Alice Bertha Gomme and Iona and Peter Opie, the phrase London bridge was falling down was based on the idea that the bridge would collapse if human watchman was not scarified and buried in its foundation so the watchman can look after the bridge.
Ride in a Tube
Metro in London is known as a Tube. They are the metro lines that run underground and were world's first underground railway system. Started in the 19th century, some of these metros run really deep. Taking a ride in a tube underground is an experience in itself.
If you are claustrophobic, then you may have to consider taking the underground metro.
Take Shakespeare Globe's Tour
Situated in the bank of River Thames, Shakespeare Globe is a Globe theatre where William Shakespeare wrote his plays. Original theatre was built in 1599 and the current theatre is a reconstruction of the original theatre as the original one was destroyed by a fire.
In Shakespeare Globe's Tour, you can listen to the stories and walk through the exhibition spaces in the Globe theatre. It is a guided tour where you can see the 400 years of history. The tour is of 2 hours where 50 minutes is the guided tour and the price of the tour is 25 Pounds for adults and 18 Pounds for children (under 16 years).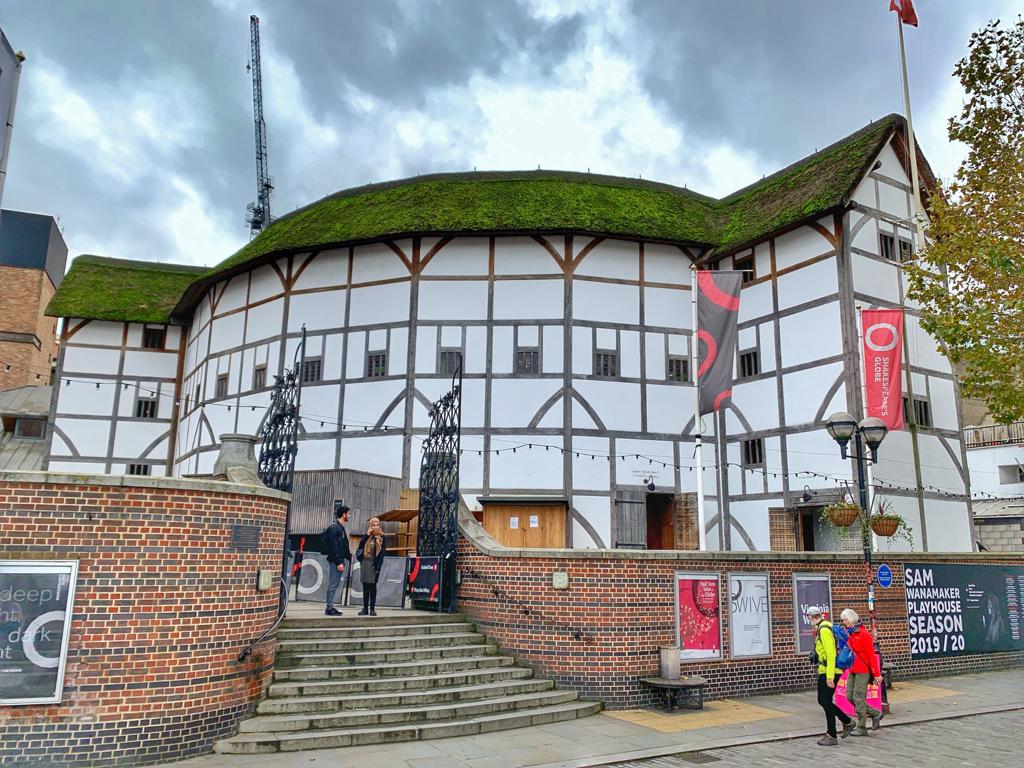 Visit the Imperial War Museum
Founded in 1917, Imperial War Museum (IWM) is a national museum providing the history and artefacts pertaining to modern war and wartime experience. There are five branches across England out of which three are in London itself.
The museum is open everyday between 10 AM and 6 PM. Even though general admission is free, there are additional charges if you wish to visit special exhibitions and displays. The closest tube station is Lambeth North on the Bakerloo Line.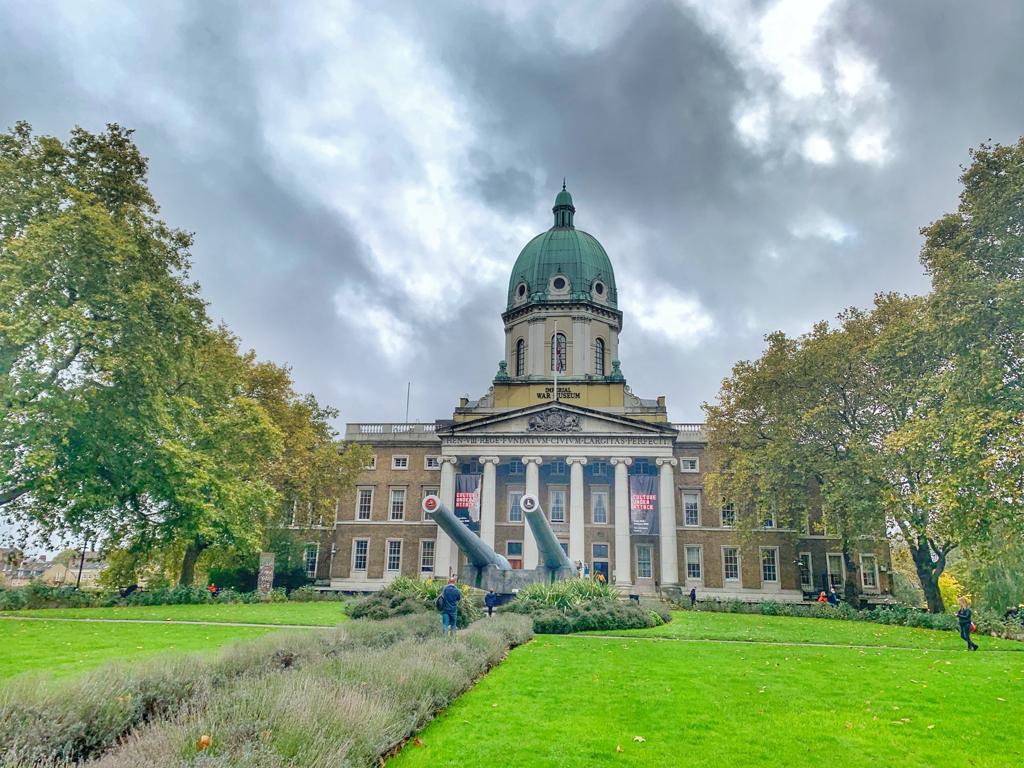 Enjoy the view from The Shard
With a height of 309 metres, the Shard is a 72 storey skyscraper with offices, and restaurants and cafes. It is the tallest building in UK and Western Europe. Resembling a shard of glass, the building was completed in 2012 and was designed by Renzo Piano.
The view is open between 10 AM and 10 PM during winter season and is open between 10 AM and 8 PM during summer season. The entrance ticket is 32 Pounds per person and 25 Pounds per person for a group. And the guided tour cost 49 Pounds per person.
Visit The Clink Prison Museum
Dating back to 1144, the Clink Prison museum is the oldest and most notorious prisons of England. The museum hosts artefacts, experiences and history of the museum. Located Southwark, the museum provides guided tour options.
The museum is open everyday between 10 AM and 6 PM. There is an entrance fee of 4.50 Pounds per person for a self guided tour and an entrance fee of 8 Pounds per person for a guided tour.
Other Things to do in London
London has a lot more bucket list things to do than the ones mentioned here. You can see more tourist attractions such as the Tower of London, The British Museum, and National History Museum, and also explore neighbourhood such as Covent Garden.
Best One Day Trips from London
London has many places around that are perfect for one day trips. You can visit places like Bath, Stonehenge and Oxford as one day trips from London.
Bath
Founded in the 7th century, the city of Bath is a world heritage site. The city is popular for Roman baths and is named after that. There are plenty of things to do in this beautiful city.
Stonehenge
Stonehenge is a UNESCO world heritage site that is a prehistoric monument consisting of standing stones. Archeologists believe that this structure was constructed from 3000 BC to 2000 BC. The attraction is open for public everyday between 9:30 AM and 5 PM. There is an entry fee starting from 19.50 Pounds.
Safety for solo female travelers
London was very safe to travel. I was there alone and walked around the city, and I did not face any issues as such. But my friends who have visited the city have mentioned about pickpocketing and petty thefts. So be cautious at all times and know your surroundings, especially at night.
Closing Notes
I really enjoyed visiting London as I had an awesome time exploring and walking around the city. I loved the freshness and crisp air. Definitely try walking around the River Thames and some beautiful graffiti lanes to enjoy the rawness of the city.
How can you support me?
You know how much I love coffee, so you can buy me coffee – Buy me Coffee!
Or you can purchase from one of the below travel resources without any extra charge to you.

Travel Resources
Click to book your flight on Skyscanner.com
Click to book your accommodation on Stay22
Click to book a comprehensive travel insurance on Safety Wing
Click to book your tours and travels on Viator or GetYourGuide
If you liked this article and if it was helpful in your planning or traveling, do share, tweet, or pin this post.

Follow me on Instagram | Facebook | YouTube | Twitter | LinkedIn
Do you have a question? Or want any suggestions, and tips for travels, hikes and scuba dives? Use the Subscription box below to sign-up and get updates by email.
PIN for later reference