Road trip in Central New South Wales
If you love travelling, there is nothing else that you want than a long weekend of public holidays. Easter long weekend is exactly that, usually we get 4 days long weekend. I generally travel overseas during the Easter weekend. But a few years ago, I wanted to explore the countryside in New South Wales (NSW). Well, that reason one and the other being that I was broke from my South American adventure. Two of my friends and I decided to do a road trip within Central New South Wales.
We wanted the trip to be as spontaneous as possible. We did not plan much and we did not expect too much. All we knew were the destinations and the places we wanted to stay for the night. And we had hired the car for 5 days.
For fun big things to see on the way, read 11 big things to see in NSW.
Central NSW
The Central NSW is a region inland in the NSW state of Australia. It covers an area of more than 60,000 square kilometres. Major cities and towns in Central NSW include Bathurst, Cowra, Lithgow, Mudgee, Orange, Dubbo, Parkes and many more.
Car hire
We hired the car from Hertz Australia. I generally hire from Hertz as their cars are very well maintained and clean even though they are a bit expensive than the other car providers.
Ensure to hire the car with full insurance and zero excess so you can drive around hassle free.
One needs to return the car with full tank while returning.
Please note: This post may contain affiliate links which means I may earn a commission if you make a purchase by clicking a link on this post. This will be at no additional cost to you. Affiliate links help me keep this website up and running. Thank you for your support.
Planned Itinerary
As I mentioned, we had not planned much for the trip. All we knew were the destinations but we did have a rough planned itinerary.
Day 1: Drive from Sydney to Bathurst. Stay/ camp at Bathurst for the night.
Day 2: Drive from Bathurst to Orange, then to Cowra and the last destination to Parkes. Stay/camp at Parkes for the night.
Day 3: Drive from Parkes to Dubbo. Visit Dubbo Zoo. Stay/camp at Dubbo for the night.
Day 4: Drive back from Dubbo to Sydney.
The total distance that we had planned for the 4 days was 965 kilometres.
Executed Itinerary
The executed itinerary was a little different from the planned one. Because we just had the destinations in mind it was easy to change the planned itinerary.
Day 1: Sydney to Bathurst
Drive
The drive from Sydney to Bathurst is about 200 kilometres.
The drive is beautiful through the Blue Mountains.
Things to see/do in Bathurst
The buildings at Bathurst is spectacular. They are huge old buildings.
There are churches and government buildings that are definitely visiting and admiring.
We explored these buildings only from the outside and hence they did not cost us any money.
There is also a racing track at Mount Panorama.
Stay
We had booked a site for camping at Bathurst Show ground.
The cost for one night at the campground was AUD 31 for 3 people.
If you are camping in your caravan, the visit Caravan Camping website for best camping equipment solutions.
Day 2: Bathurst to Parkes
The final destination was Parkes but we did stop at a few places along the way.
Drive – Bathurst to Abercrombie Caves
This day we were supposed to drive to Orange and then to Cowra with the last stop being Parkes.
We decided to change the direction a little.
We decided to go to Abercrombie Caves, our first stop. The drive is about 70 kilometres.
Things to see/do in Abercrombie Caves
Abercrombie Caves are the series of limestone arch caves in the Abercrombie Karst Conservation Reserve.

There are guided and the self guided tours for exploring the limestone caves.
We took the self guided Archway Cave.
It cost us AUD 18 per person.
Drive – Abercrombie Caves to Cowra
We then drove to Cowra and the distance was about 100 kilometres.
We had our lunch/dinner at an Indian restaurant in Cowra.
Other than that we did not explore much in Cowra.
Drive – Cowra to Parkes
The drive from Cowra to Parkes is about 104 kilometres.
Stay
If you are camping in your caravan, the visit Caravan Camping website for best camping equipment solutions.
Things to do at Parkes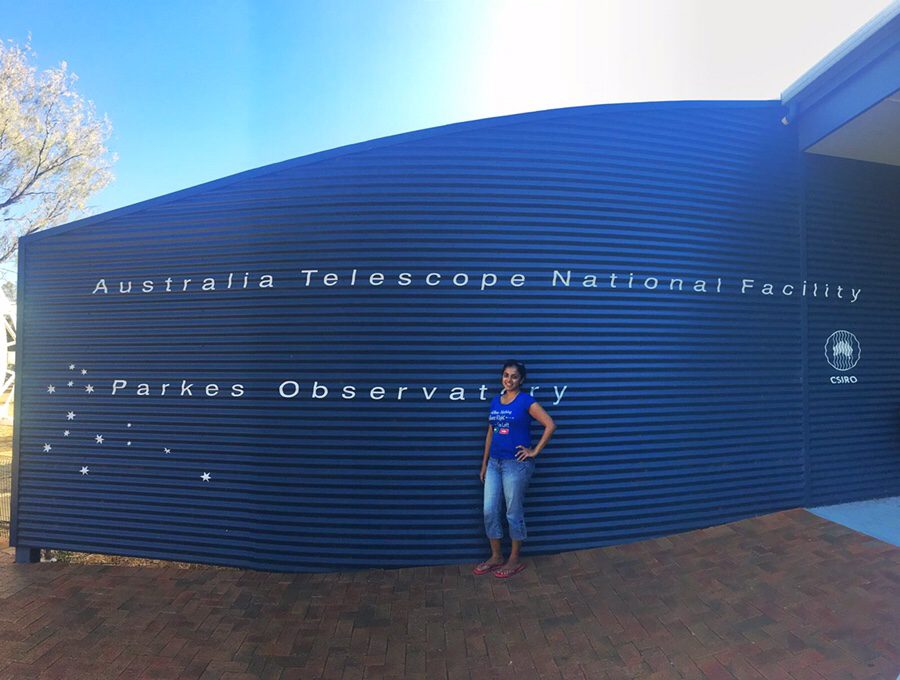 We started our day by driving to the Parkes Observatory. 'The Dish' is the famous telescope and is so massive that it weighs about two Boeing 747s.

Cost: AUD 75 for 3 people.
Day 3: Parkes to Dubbo
Drive – Parkes to Dubbo
After the observatory, we started the drive from Parkes to Dubbo.
The distance is about 123 kilometres.
Things to do/see in Dubbo
Dubbo Zoo or the Taronga Western Plain Zoo – An amazing place to spend the entire day. It is so massive that you need to drive/ride between the animal enclosures.
We also did the Morning Walk at the Dubbo Zoo. I definitely recommend doing this activity as the Zoo Keeper takes you behind the scenes and gives you an insight into the habitat.

It costed us AUD 25 per person.
Star gazing at Dubbo Observatory – This was the highlight of y road trip and I loved it. I had the opportunity to capture the Orion Nebula. I have never done anything like that before. It was petty cool.

Cost: AUD 75 for 3 people.
Stay
We had booked a camping site at Dubbo Holiday Park.
It costed us about AUD 55 for 3 people.
If you are camping in your caravan, the visit Caravan Camping website for best camping equipment solutions.
Day 4: Dubbo to Sydney
Drive: Dubbo to Wellington
After our morning walk at the zoo, we packed our tents and headed to Orange.
On the way, we changed our plan and stopped at Wellington.
Wellington is a small place with couple of historical sites.
The distance between Dubbo and Wellington is 51 kilometres.
Drive: Wellington to Orange
Orange is a very beautiful place.
It has amazing trees along the sides of the roads which makes it a beautiful drive.
The distance between Wellington and Orange is 82 kilometres.
Drive: Orange to Sydney
And then it was time to return home.
The distance between Orange and Sydney is 256 kilometres.
Road trip
The total distance that we covered was 1000 kilometres. The drive through Central NSW was amazing and the roads are in very good condition. The road trip can easily be done in 2WD.
Safety for solo female travelers
It is absolutely safe to travel in Central NSW and yes it is safe for solo female travelers too. But be a bit careful while driving at dawn, dusk and nights because of the kangaroos. The crash with kangaroos can be very dangerous.
Closing Notes
In a nutshell, we covered a lot of places in Central NSW in the 4 days and it was a very good road trip to do. The month of April was perfect as it was not too hot or cold.