Chandravalli, an archaeological site
Everyone visits Chitradurga for the Chitradurga fort. A less known historical landmark in the Chitradurga city is the Chandravalli archaeological site. It is a further away from the city and hence not many are aware of this amazingly beautiful site. When I was in Chitradurga for 2 days, I had an opportunity to visit Chandravalli and I must say I loved this spectacular site.
PIN for later reference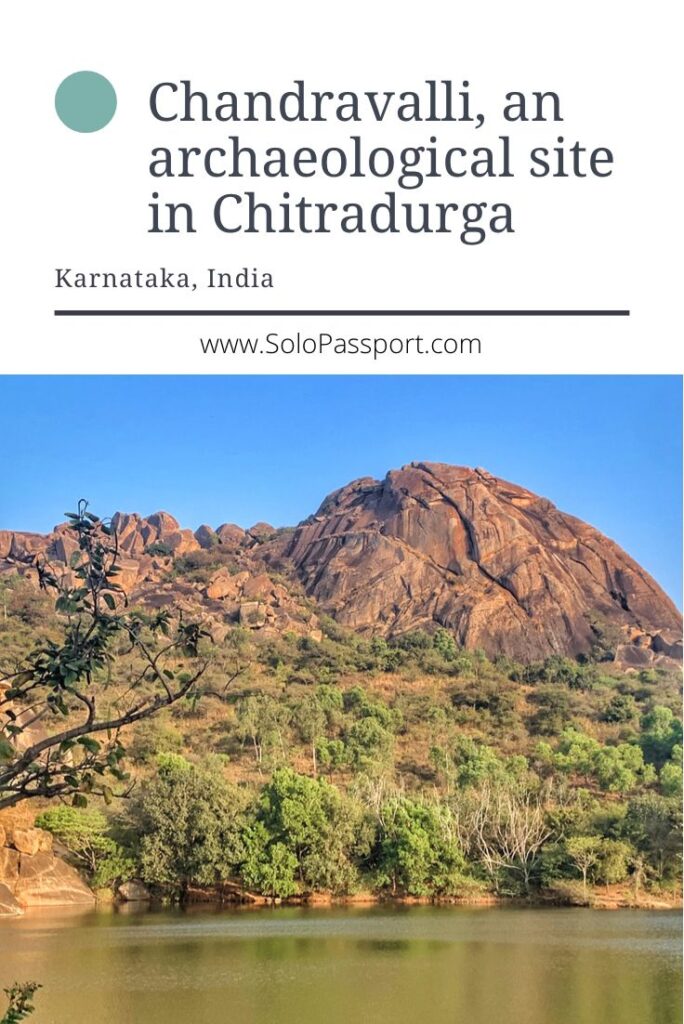 This article may contain affiliate links. For full information, please see our affiliate disclaimer here.
Disclaimers:
The prices mentioned in the post are valid only at the time of publication. Ensure to check the booking websites for up to date information and prices.
Opinions and views expressed solely mine and are unbiased. If the post is a collaboration, then they are specifically mentioned.
Ensure to check the relevant websites for up to date information on COVID protocols.
For any adventurous activities, please note that there is a risk that can be dangerous. Ensure to read the terms and conditions with individual agencies recommended and do them at your own risk.
For visas, it is best to see the embassy website for any changing rules.
About Chandravalli
Chandravalli is a pre-historic archaeological site in Chitradurga where the excavations have found things like coins, earthen pots and bowls from the era of various Indian dynasties such as Vijayanagara, Hoysalas and Shatavahana. Based on the findings, it is believed that Chandravalli was inhabited from Iron Age onwards. Chandravalli means moon shaped and was once known as Chandanavati. The site also has a rock inscription of King Mayurasharma, the founder of first Kannada dynasty, that dates back to 450 CE.
According to mythology, Chandravalli was ruled by Chandrahasa, the King of Kuntala. The story of Chandrahasa is mentioned in Ashvamedika Parva of the Hindu mythological story Mahabharata. The site is located amidst the valley formed by three hills, Chitradurga, Kirabanakallu and Jolagudda.
The best time to visit Chandravalli is in the mornings as it is pleasant and calm. And one needs at least 2 hours to explore the site.
Chandravalli cave
Also known as Ankali mutt, the Chandravalli cave was a place where saints from Belgaum used for meditation. It is in a semilunar shape between the two giant monolithic rocks. One can take a tour of the cave with a reputed government affiliated guide. Note: The cave is underground and very dark. One needs a torch to move around and is not a place for anyone who is claustrophobic.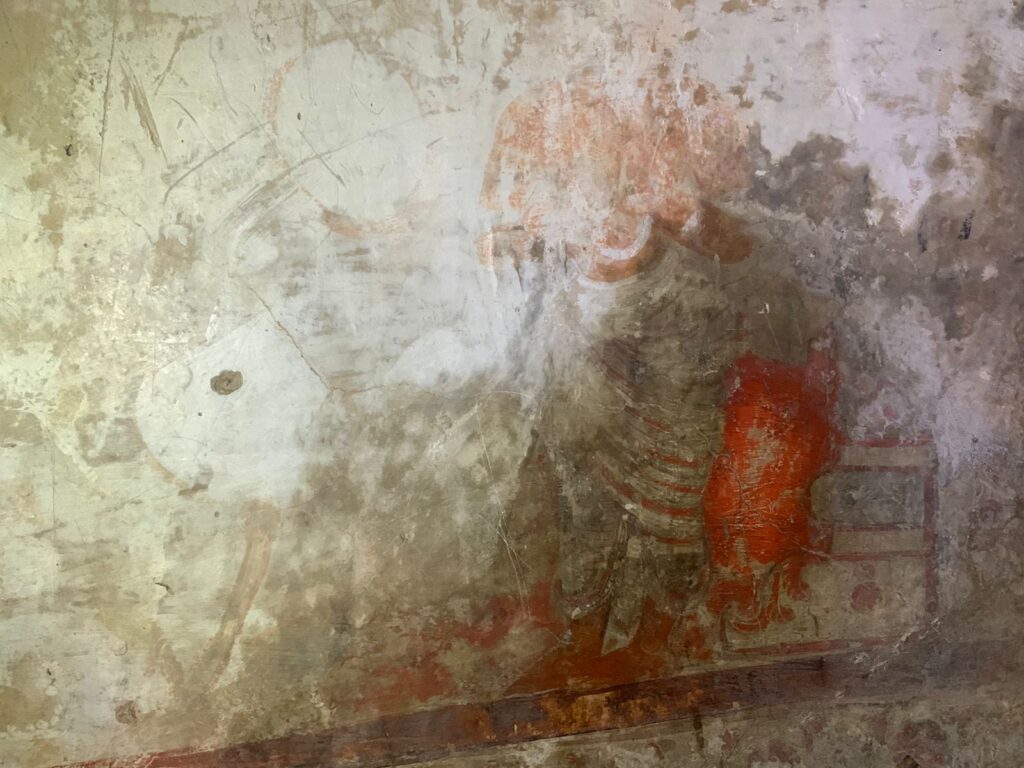 Chandravalli lake
The Chandravalli archaeological site also has a lake that adds to the beauty of the cave and site. The lake attracts lot of birds. It is also a great spot for spending a few hours watching the calmness of the lake.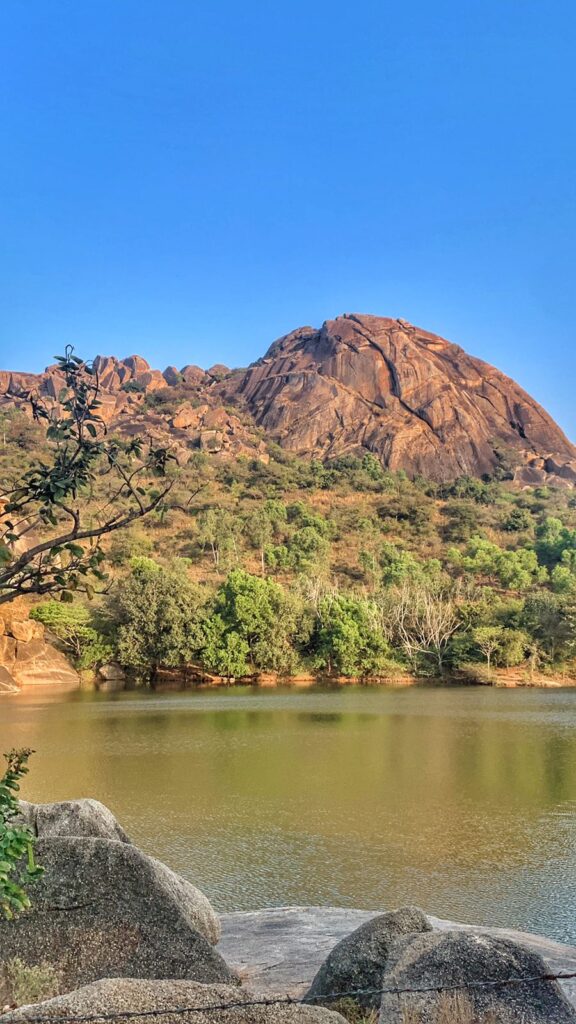 Visitor Information
Chandravalli is open to visitors between 9 AM and 5 PM everyday.
There is no entrance fee to visit Chandravalli.
Ensure to hire only the government associated guide.
Carry a torch for the cave as it is extremely dark.
There are many monkeys so be careful of your belongings.
The guide can be hired at an extra cost and I recommend doing that.
For any problems, ensure to call the cop at the premise. His name is Shankar (+91 90194 90116) and he is very good and friendly.
How to get to Chandravalli archaeological site?
Auto Rickshaws are the best mode of travel in Chitradurga. Chandravalli is just around 3 kilometres from Chitradurga city and the auto drivers charge about INR 300 to 350 for a return trip.
Haggle with the auto drivers before starting the trip.
The auto driver we hired was very good. I did not feel unsafe with him at any time. His name is Nagaraj and his contact number is +91 81972 26554.
Safety for solo female travelers
I did not feel safe in Chandravalli as I was touched and harassed by the person whom we hired as a guide. As we visited the site really late, we unfortunately had to hire a person named Kumar who pretended to be the guide and now we know that he was not a guide in the first place. He was fine initially as we were outdoors. But when we entered the cave, he started unnecessarily holding my hands and touching my shoulders which was uncalled for. In spite of warning him a few times, he continued touching me.
The guy charged us INR 250 as guide fees.
I highly recommend visiting the site with a group as the cave is really dark and can get very risky and unsafe soon. Also, ensure to check for the government issued guide identification card before hiring the person as a guide.
Closing Notes
Irrespective of having a bad experience with the guy who pretended to be the guide, I loved visiting Chandravalli archaeological site. It is a beautiful place with so much of history and importance. I loved it and I highly suggest visiting the place when you are in Chitradurga.
Have you visited Chadravalli? Let me know in the comments below.
How can you support me?
You know how much I love coffee, so you can buy me coffee – Buy me Coffee!
Or you can purchase from one of the below travel resources without any extra charge to you.

Travel Resources
Click to book your flight on Skyscanner.com
Click to book your accommodation on Stay22
Click to book a comprehensive travel insurance on Safety Wing
Click to book your tours and travels on Viator or GetYourGuide
If you liked this article and if it was helpful in your planning or traveling, do share, tweet, or pin this post.

Follow me on Instagram | Facebook | YouTube | Twitter | LinkedIn
Do you have a question? Or want any suggestions, and tips for travels, hikes and scuba dives? Use the Subscription box below to sign-up and get updates by email.
PIN for later reference