Griffith Observatory in Los Angeles
Do you love visiting observatories? I am in love with anything that exists in our galaxy and beyond, and hence visit observatories and planetariums whenever and wherever I can. One of the most beautiful observatories I have visited is the Griffith observatory in Los Angeles (LA).
Every time I see the Hollywood series Lucifer, I remember my visit to Los Angeles and the good times I had in the city. It is not just the city that has plenty of things to do, but also has many day trips that you can take from Los Angeles.
PIN for later reference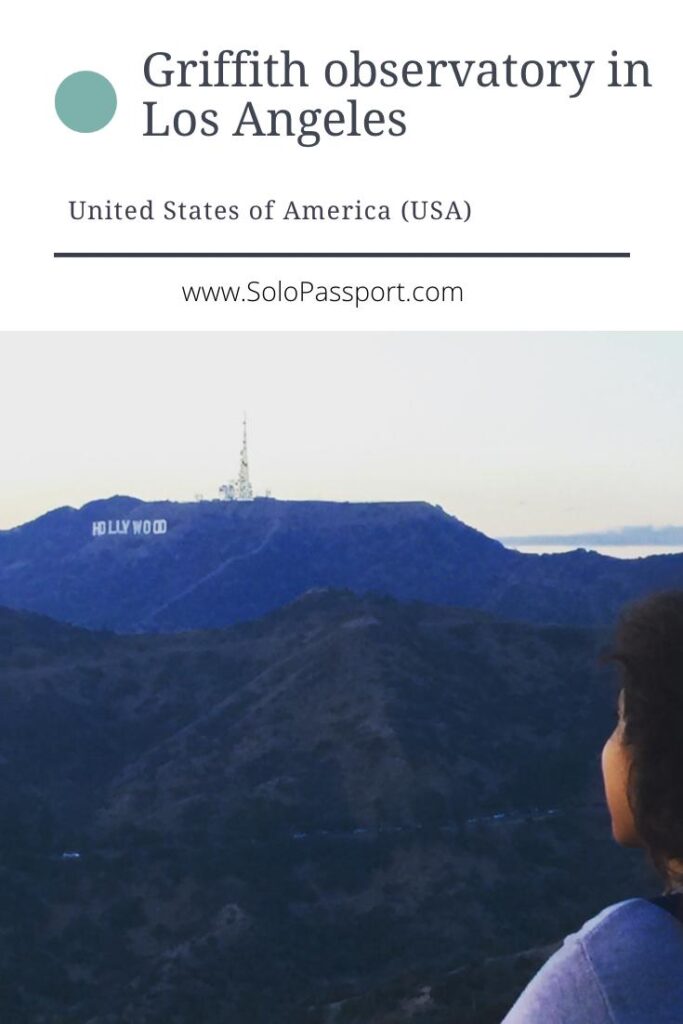 This article may contain affiliate links. For full information, please see our affiliate disclaimer here.
Disclaimers:
The prices mentioned in the post are valid only at the time of publication. Ensure to check the booking websites for up to date information and prices.
Opinions and views expressed solely mine and are unbiased. If the post is a collaboration, then they are specifically mentioned.
Ensure to check the relevant websites for up to date information on COVID protocols.
For any adventurous activities, please note that there is a risk that can be dangerous. Ensure to read the terms and conditions with individual agencies recommended and do them at your own risk.
For visas, it is best to see the embassy website for any changing rules.
About Griffith Observatory
Located near Mount Hollywood, Griffith observatory is an observatory in LA, named after Griffith Jenkins Griffith, an American industrialist and philanthropist. Opened in 1935, the observatory is one of the most popular tourist attractions in LA.
If you love theme parks, then definitely visit the Universal Studios Hollywood in LA.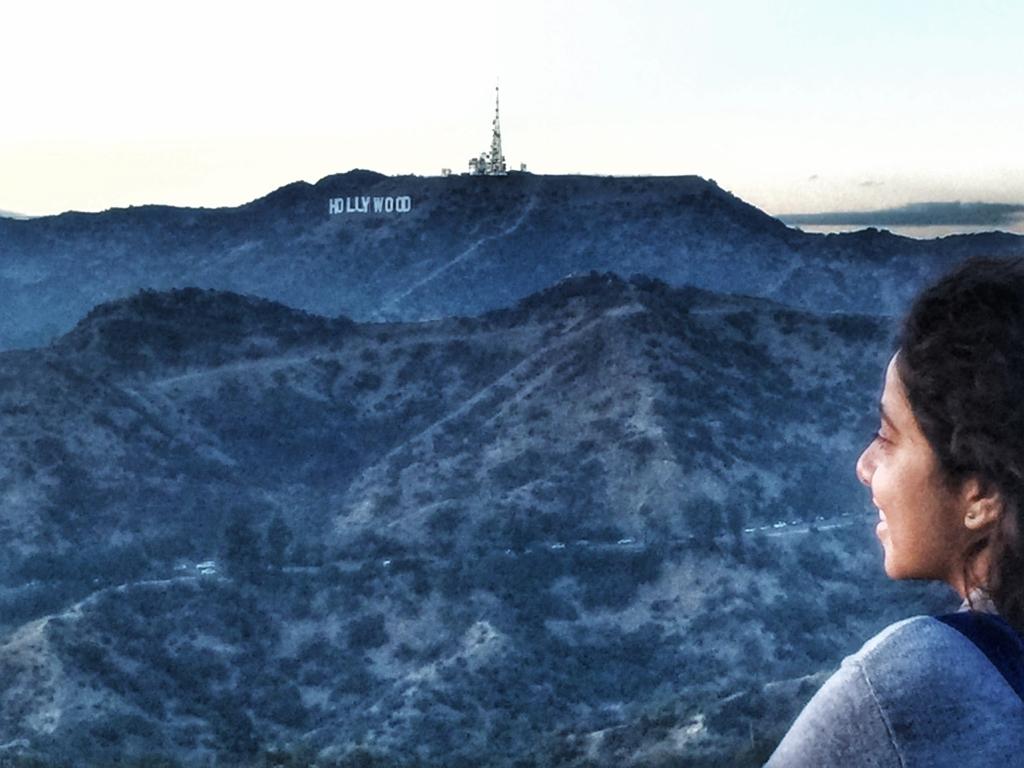 Griffith observatory is decorated with the Greek key pattern on the exterior and a combination of Greek and Beaux-Arts patterns on the interior. The building has three levels:
Lower level – The lower level has a café, gift shop, a theatre and exhibits.
Main level – The main level has the planetarium, galleries, telescope, and exhibits.
Roof – The roof has the viewing platforms, telescopes and exhibits.
Did you know that the planetarium was used as a training ground for pilots in celestial navigation during the World War II?
The best time to visit the observatory is during the sunset as the sunset and night city light views are stunning. And visit the observatory during a weekday as there will be less crowd. You need at least 2 to 3 hours to see the exhibits and explore the observatory and planetarium. If you are seeing a show at the planetarium, make sure to arrive early so you are on time for the show.
How to get to Griffith Observatory?
Driving
Griffith observatory is around 16 kilometres (10 miles) from LA city and the drive takes only about 30 minutes by car.
There are paid parking spaces (around USD 4 per hour) at the observatory. Over the weekends and public holidays, parking can be challenging as it is crowded.
Public transportation
The public transport is operated by Los Angeles Department of Transportation (LADOT) and DASH is the affordable and economical way to reach LA. Buses operate between 10 AM and 10 PM every day.
To reach Griffith observatory from LA city, you need to first take a bus from Figueroa Street/ 7th Street to 1st/ Hill and then change to a metro from Grand Park station to Vermont/ Sunset. After which, take a bus from Vermont/ Sunset to Los Feliz/ Vermont.
Note that if you do not have a car, traveling between the places may be tricky and require a bit of planning. But once you have planned well and know your way around, then you can definitely travel around in USA without a car without much of a hassle.
Visitor Information for Griffith Observatory
The admission to Griffith observatory building, public telescopes and the grounds is free. But there is a minimal fee of USD 10 per adult to enter the Samuel Oschin planetarium and the shows that happen at the planetarium.
Observatory is open four days a week Thursday to Sunday. On Thursday and Friday, it is open between 12 PM to 10 PM, and on Saturday and Sunday, it is open between 10 AM and 10 PM. Even on closed days, you can walk around the observatory and enjoy the views of sunset and the world famous Hollywood sign.
To save money on parking, it is best to park the car way below the observatory and then hike up to the observatory which usually takes around 20 minutes one way.
Outside food is not allowed at observatory but there is a café on the lower level where you can buy food and drinks.
By the way did you know that one of the other amazing things to do in Los Angeles is to hike up to the Hollywood sign? It is one of its kind and you will love it as you will find very few tourists there.
Lights of the Valkyries
At the planetarium, there are daily programs that are shown to public and these provide amazing experiences of the sky and universe. During these shows, there are also opportunities to see the live image of the Sun and stars using coelostat and solar telescope (a telescope that tracks the solar movements).
When I visited, one of the shows that were displayed was the Lights of the Valkyries. The Lights of the Valkyries is a display of Viking cosmology and shows the nature of Aurora Borealis (the Northern lights). I was stunned with the display and the show and I must say it was one of the most amazing shows I have ever seen.
Safety for solo female travelers
Griffith Observatory is absolutely safe to visit. It is monitored and perfectly safe for solo female travelers. Even though I felt a bit unsafe in LA, especially around the Downtown area, I still felt going to Griffith observatory and the surrounding places were very safe. But as any other place in the world, be cautious and know your surroundings at all times.
Closing Notes
I loved visiting Griffith observatory and I highly recommend visiting it when in LA. The observatory is one of its kind and you can easily spend a few hours at the observatory. Also, the views of the city from the observatory is mesmerising, especially at sunset.
Do you love observatories? Which one is your favourite? Let me know in the comments below or write to me at Solopassport@gmail.com.
How can you support me?
You know how much I love coffee, so you can buy me coffee – Buy me Coffee!
Or you can purchase from one of the below travel resources without any extra charge to you.

Travel Resources
Click to book your flight on Skyscanner.com
Click to book your accommodation on Stay22
Click to book a comprehensive travel insurance on Safety Wing
Click to book your tours and travels on Viator or GetYourGuide
If you liked this article and if it was helpful in your planning or traveling, do share, tweet, or pin this post.

Follow me on Instagram | Facebook | YouTube | Twitter | LinkedIn
Do you have a question? Or want any suggestions, and tips for travels, hikes and scuba dives? Use the Subscription box below to sign-up and get updates by email.
PIN for later reference