Universal Studios Hollywood in Los Angeles
Every time I watch the show Lucifer, I feel I should have spent more time at Los Angeles (L.A.). The show tempts me to go back to L.A. so I can see why the characters on the show fall in love with the city. I have been to L.A. only once and I do have fond memories of the city.
A few years ago, on my way back to Sydney (Australia) from Machu Picchu (Peru), I had a stop over at L.A. and I decided to stay back there for 4 to 5 days to explore the city. I tried to make the best of the short time I had in the city and so, I spent most of my time exploring the touristy things like Universal Studios Hollywood, Griffith Observatory, and Walk of Fame.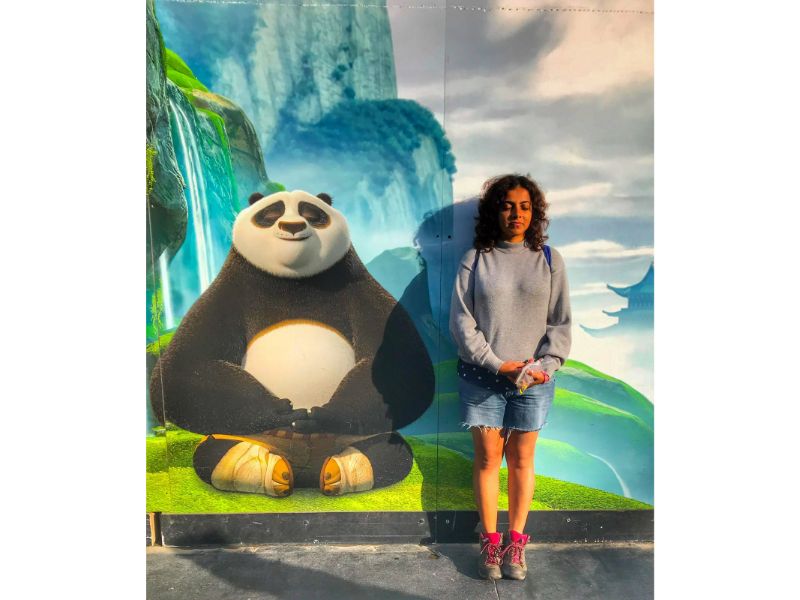 PIN for later reference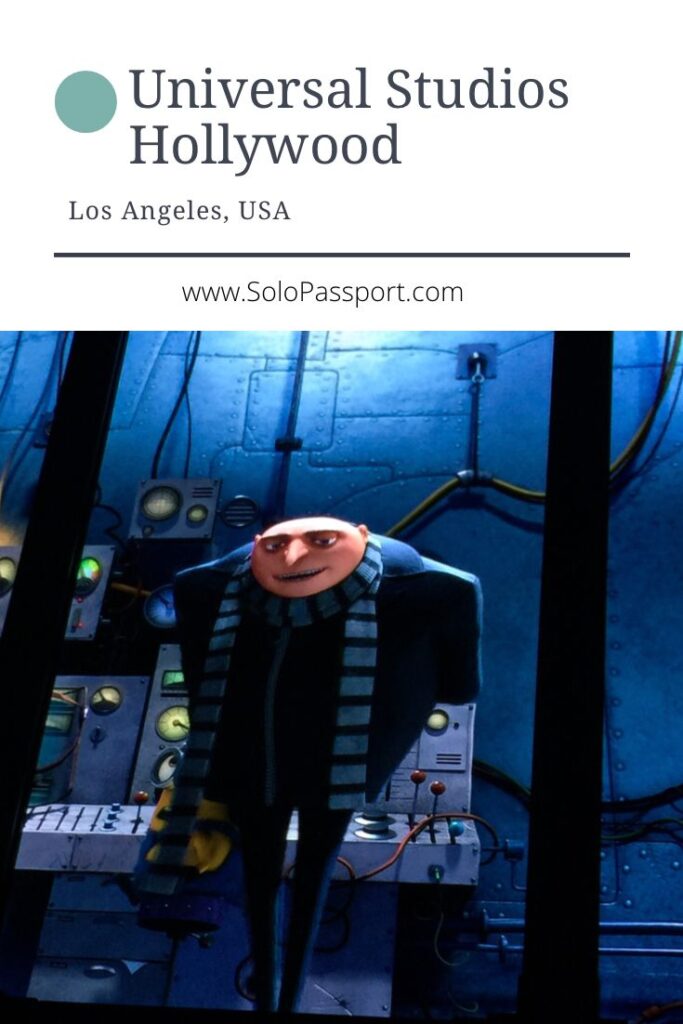 This article may contain affiliate links. For full information, please see our affiliate disclaimer here.
About Los Angeles (L.A.)
Known for its Hollywood film industry, Los Angeles (L.A.) is a major city in California state of United States of America (U.S.A.). The city is also popular for its Mediterranean climate, which is dry summer and very mild winter. There are so many things that the city offers, and is perfect for every kind of traveler and tourist. Apart from the Universal Studios Hollywood, here is the ultimate bucket list for Los Angeles.
About Universal Studios Hollywood
Located in San Fernando Valley area of Los Angeles (L.A.), the Universal Studios Hollywood is a theme park and a film studio. It is one of the oldest film studios that is still being used. Opened in 1912 as a film studio, the theme park is spilt into two areas, known as Upper and Lower lots, on different levels connected by Starway, a series of escalators. There are a total of ten rides, seven shows and two play areas and each of these lot contain these rides, shows and shops.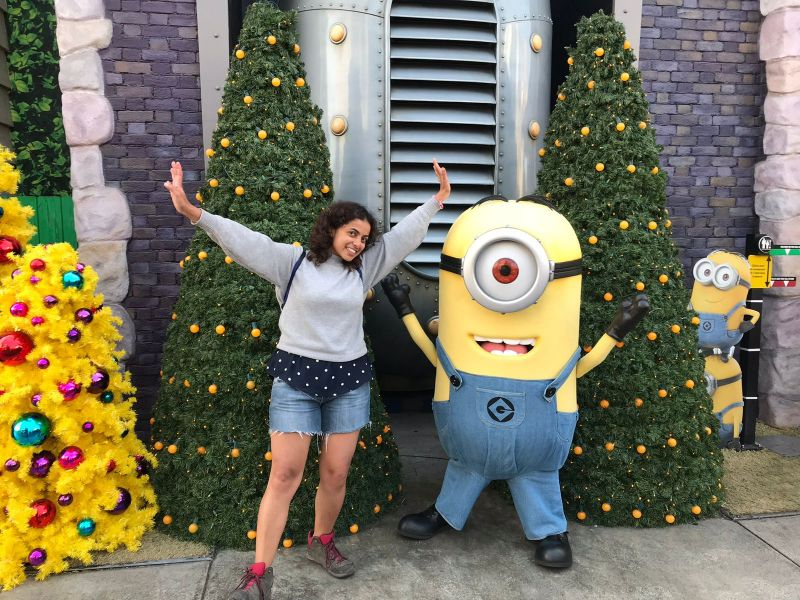 Booking and cost
Universal Studios Hollywood has a variety of tickets and passes, including one or two days to annual passes. The prices range between USD 100 and USD 380. And the cost of these passes also vary based on the resident of California or not.
Click here to check prices and availability on Viator.com
One or Two day passes
Annual and Season passes
One day California resident pass
California resident express pass
One day General pass
Universal express pass
Two days General pass
VIP experience
California Neighbour pass
Silver annual pass
Gold annual pass
Platinum annual pass
Different options for passes and tickets
Disclaimers:
The prices mentioned in the post are valid only at the time of publication. Ensure to check the booking websites for up to date information and prices.
Opinions and views expressed solely mine and are unbiased. If the post is a collaboration, then they are specifically mentioned.
Ensure to check the relevant websites for up to date information on COVID protocols.
For any adventurous activities, please note that there is a risk that can be dangerous. Ensure to read the terms and conditions with individual agencies recommended and do them at your own risk.
For visas, it is best to see the embassy website for any changing rules.
How to get to Universal Studios Hollywood?
Driving – Universal Studios Hollywood is around 15 kilometres from L.A. city centre and by road, the journey takes about 15 minutes.

There are a lot of parking places available for cars.
Note: The parking fee is not included in the ticket or pass.

Public transportation – There are frequent metros that connects between Civic Centre/ Grand Park station and Universal Studios Hollywood. The route also has regular buses connecting to various stops in L.A. Refer Metro Planner to check the routes, timings and fares.
Rides and attractions at Universal Studios Hollywood
As mentioned earlier, the theme park is divided into Upper and Lower lots. There are more than 10 rides along with entertainment events and attractions based on various popular movies. And these areas have many character sightings, film sets and activities. Some of the popular movies that are part of the theme park are:
Transformers.
Despicable Me Minion.
Dinosaurs, including Jurassic World and Jurassic Park.
Kung Fu Panda.
Fast and Furious.
Harry Potter and the Forbidden Journey.
King Kong.
Mummies.
And many more.
Important Information
The theme park has many restaurants and cafes where visitors can indulge in delicious meals and food.
There are also many shops that sell merchandise and other souvenirs to take home.
One needs at least a day to completely enjoy the theme park.
Buy your ticket in advance as the theme park is crowded and tickets do get sold out quickly.
It is best to start the day early so you can plan the whole day ahead and there is a bit of less crowd in the morning.
Be prepared to walk and wear comfortable shoes and clothes.
There is also a City Walk where visitors can enjoy a good movie. Note: The complex has a seven storey IMAX theatre.
Safety for solo female travelers
Universal Studios Hollywood is very safe for solo female travelers. As the theme park is monitored and has a security check at the entrance, it is perfectly safe and one need not worry about anything. However, be careful of your belongings as it is very crowded and busy. Also, be cautious and know your surroundings, especially at night.
Closing Notes
Out of the 5 Universal Studios that exist in the world, Universal Studios Hollywood was the second Universal Studios I have visited after the Universal Studios in Singapore. The theme park is surely one of the most amazing places to visit in L.A. I had such a fun time riding and meeting the movie characters. My most favourite ones were definitely meeting Optimus Prime from Transformers and Minion from Despicable Me Minion.
Have you visited Universal Studios Hollywood yet? Which ride was your favourite? Let me know in the comments below.
How can you support me?
You know how much I love coffee, so you can buy me coffee – Buy me Coffee!
Or you can purchase from one of the below travel resources without any extra charge to you.

Travel Resources
Click to book your flight on Skyscanner.com
Click to book your accommodation on Stay22
Click to book a comprehensive travel insurance on Safety Wing
Click to book your tours and travels on Viator or GetYourGuide
If you liked this article and if it was helpful in your planning or traveling, do share, tweet, or pin this post.

Follow me on Instagram | Facebook | YouTube | Twitter | LinkedIn
Do you have a question? Or want any suggestions, and tips for travels, hikes and scuba dives? Use the Subscription box below to sign-up and get updates by email.
PIN for later reference