Unlocking Enchantment: Navigating the Wonders of Universal Studios in Singapore (2023)
One of the fun theme parks I have visited is the Universal Studios in Singapore. The rides, entertainment and the attractions are so much fun and enjoyable. I spent an entire day exploring the theme park and museums during my 4 days in Singapore. The theme park also has a lot of attractions, restaurants, cafes, hotels and shops. One surely needs more than a day to explore the entire theme park. Two to three days is ideal for exploring the park and the island.
PIN for later reference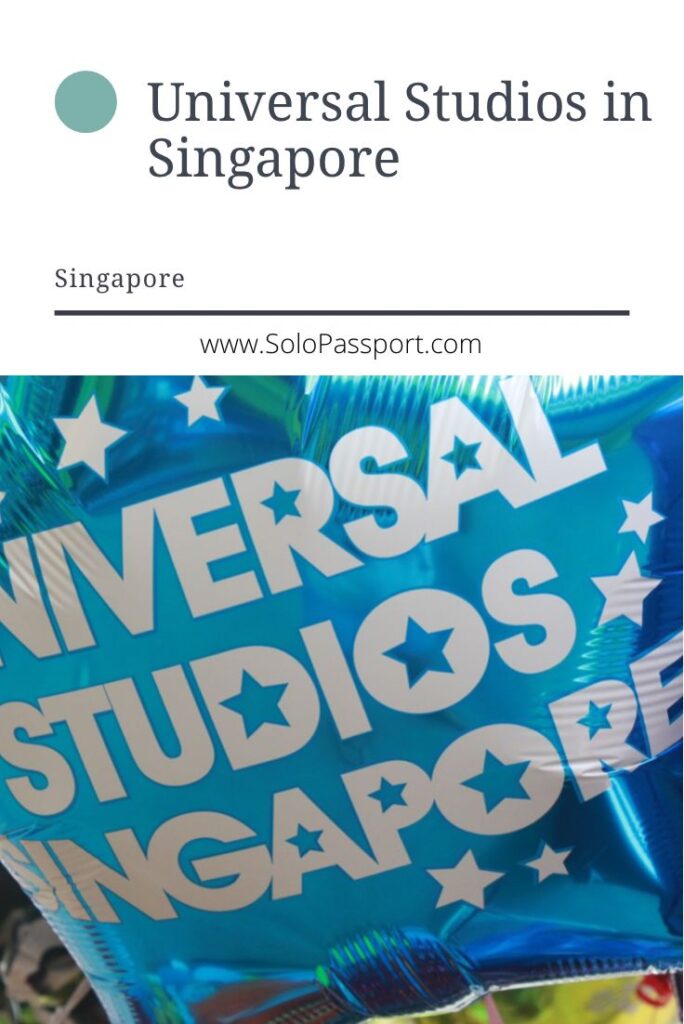 This article may contain affiliate links. For full information, please see our affiliate disclaimer here.
Disclaimers:
The prices mentioned in the post are valid only at the time of publication. Ensure to check the booking websites for up to date information and prices.
Opinions and views expressed solely mine and are unbiased. If the post is a collaboration, then they are specifically mentioned.
Ensure to check the relevant websites for up to date information on COVID protocols.
For any adventurous activities, please note that there is a risk that can be dangerous. Ensure to read the terms and conditions with individual agencies recommended and do them at your own risk.
For visas, it is best to see the embassy website for any changing rules.
About Universal Studios in Singapore
Universal Studios in Singapore is the first and only Universal Studios and Hollywood theme park in Southeast Asia. Located on the Sentosa island, the theme park has 28 rides and attractions. Spanned over 25 hectares, most of the rides in the theme park are original and adapted only for the park.
Even though Singapore can be visited throughout the year, the best time to visit is between July and September. I suggest staying in Singapore for at least 4 days so you can spend an entire day at Universal Studios. However, if you just have 2 days, then here is the perfect 2 days itinerary for Singapore.
There are five Universal Studios in the world currently and two more are planned for future:
Orlando – Universal Orlando Resort.
Japan – Universal Studios Japan.
Singapore – Universal Studios Singapore.
Beijing – Universal Beijing Resort.
Booking
The entry to Universal Studios in Singapore can be purchased online either on their official website or websites such as Viator or GetYourGuide. For a one day pass, the entry ticket cost S$66 per person. The theme park is open between 12 PM and 7 PM Thursday to Sunday which may change.
Ensure to check their website for up-to-date information on timings, ticket prices and availability.
How to get to Universal Studios in Singapore?
Singapore is accessible by many flight providers and the main and luxurious one is the Singapore Airlines. For a budgeted airline, you can look for Scoot.
And from Singapore city, there are a number of ways the visitors can get to Universal Studios.
Drive – The Sentosa Island is around 10 minutes drive from Central Business District (CBD). If you drive, then the parking cost between S$6 and S$9 per entry.
Bus – There are two ways the visitors can get to Sentosa by bus. One option is to take a direct bus and alight at Resort World Sentosa or the other option is to take one bus to VivoCity and then board another bus to Resort World Sentosa. More information on SBS Transit.
Cable car – There is a cable car to Resort World Sentosa from Singapore Cable car station at Harbour Front Tower II. You need to change the cable car at Imbiah station. More information on Singapore Cable car.
Train – You need to either take a North-East or Circle line at Harbour Front station. You will need to change the train at VivoCity to board Sentosa Express for Resort World Sentosa. More information about trains on Mass Rapid Transit (MRT).
Things to do at the Universal Studios theme park
https://www.getyourguide.com/universal-studios-singapore-l4045/singapore-universal-studios-skip-the-line-e-ticket-t289685/?partner_id=679F17P&utm_medium=online_publisher&cmp=solopassport
Themed zones
The park consists of seven themed zones surrounding a lagoon and each of these themed zones are named after a movie or a television.
Hollywood; this is themed after Hollywood Boulevard of 1970s and is a replica of Hollywood walk of fame.
New York; this themed zone has replicas of famous New York landmarks.
Sci-Fi city; this themed zone is based on science fiction and the cities and metropolis look like in the future.
Ancient Egypt; this themed zone has artefacts found during the Golden Age of Egyptian exploration in 1930s..
The Lost world; if you love dinosaurs, then this is the zone for you. The themed zone have rides and attractions based on Jurassic Park and Water world.
Far far away; Based on The Kingdom of Far Far Away, the zone has rides featuring Shrek.
Madagascar; Displaying a cargo ship and river, the zone features Madagascar.
S.E.A. aquarium and maritime museum
The S.E.A. aquarium is home to more than 100000 marine animals of over 1000 species. I was amazed to see the number of fishes the aquarium has and it had every marine animal I could think of (except whales and great whites). And the maritime museum has a huge collection of artefacts from Indonesia, Malaysia, India, Sri Lanka and Kenya.
Entry fee: S$38 per adult and S$28 per child.
Timings: Everyday 10 AM to 5 PM.
The divers can dive at S.E.A aquarium and there are different diving options available for divers.
Typhoon Theatre
The Typhoon theatre is at the Maritime museum is a 360 degrees multimedia theatre that takes the visitors on board a 9th century Chinese ship. The ship goes through many adventures like a storm and sea roar, eventually ending up with a shipwreck.
Wings of Time
Even though not part of Universal Studios, the Wings of Time is the best light and water show I have ever seen. Absolutely amazing show with laser, fire and water effects about Shahbaz's friendship and courage. Shahbaz is a pre-historic bird who travels across beautiful landscapes with his friends Rachel and Felix. This is surely a must do when you are in Sentosa Island. It is also an award winning outdoor night show.
Entry fee: S$18 per tourist and S$15 for Singapore residents.
Wings of Time commences at 7:40 PM and 8:40 PM every night and it lasts for 20 minutes.
Update 18/3/2022: At the moment, the Wings of Time is suspended till further notice. Ensure to check their website for recent update.
Safety for solo female travelers
The Universal Studios in Singapore is very safe for solo female travelers. I traveled to the theme park alone and I did not have any issues. The park is monitored at all times and everyone is just there to have a lot of fun. However, be careful of your belongings, especially at night.
Are you traveling solo for the first time? Do you have a lot of questions about solo traveling? Read frequently asked questions (FAQ) about solo traveling.
Closing Notes
The Universal Studios is surely one of its kind and is amazing with friends and groups. Even though I visited the theme park alone, I still think that more the people, merrier it is. And I absolutely loved the theme park. I highly recommend adding it to your list when you are in Singapore.
Have you visited the Universal Studios in Singapore? Let me know how it was in your comments below.
How can you support me?
You know how much I love coffee, so you can buy me coffee – Buy me Coffee!
Or you can purchase from one of the below travel resources without any extra charge to you.

Travel Resources
Click to book your flight on Skyscanner.com
Click to book your accommodation on Stay22
Click to book a comprehensive travel insurance on Safety Wing
Click to book your tours and travels on Viator or GetYourGuide
If you liked this article and if it was helpful in your planning or traveling, do share, tweet, or pin this post.

Follow me on Instagram | Facebook | YouTube | Twitter | LinkedIn
Do you have a question? Or want any suggestions, and tips for travels, hikes and scuba dives? Use the Subscription box below to sign-up and get updates by email.
PIN for later reference