Sad tales of Female factory
A very interesting place to see and get an insight into a sad history is the female factory in Tasmania. My visit to the female factory was accidental and it was during one of my trips with my friend to Tasmania that I discovered this place.
This article may contain affiliate links. For full information, please see our affiliate disclaimer here.
There are many more beautiful and unique places in Tasmania, and one other place you have to visit is the MONA museum in Hobart. It is an interesting place with so many art exhibits.
About Cascade female factory
Located in Hobart, Cascade female factory is Australia's most significant historical site. Associated with the female convicts, operational between 1828 and 1856, the factory was intended to remove the convicts from the negative influences and also to protect the society from what was seen as their immorality and corrupting influence.
The factory was a purpose built, self-contained institution intended to reform the convicts. However, the building was located in the damp swamp land, which added greatly to the ill health of the female convicts. With overcrowding, poor sanitation and inadequate food and clothes, there was a high rate of disease and mortality among its inmates.
Also read | Road Trip on East Coast of Tasmania with my mother
As per Department of the Environment and Energy website, by 1838, 208 children had died within the factory out of the population of 794 children admitted or born in the factory since its opening.
The female convicts in the factory produced wool and flax and the main work undertaken was sewing or knitting. The convicts were employed to do these work, however they lived in very poor conditions and under great pressure.
A detailed history and the female convict stories can be read at femalefactory.org.au.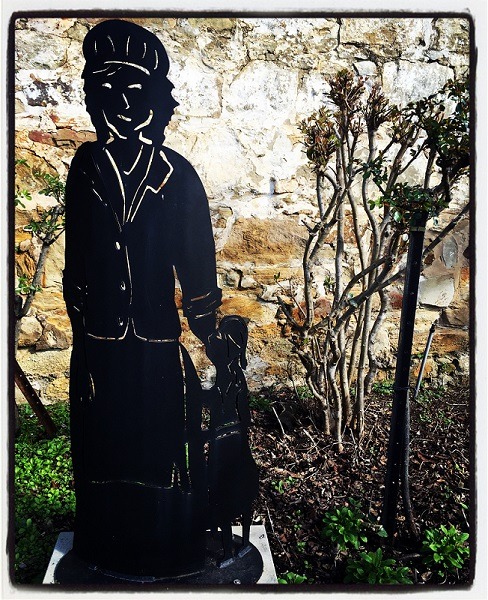 How to get to Cascade female factory?
The historical site of Cascade female factory is just 4 kilometres from Hobart Central Business District (CBD). And the drive only takes 10 minutes. You can also walk to the factory and the walk takes around one hour one way.
There is also a bus that goes between Hobart CBD (Mount Stuart) and Forest Road. The Forest Road is around 1.7 kilometres from the factory and is the closest bus stop. All up to date information on buses, routes and timings can be found on the Metro bus transport.
Safety for Solo female travelers
Hobart is very safe for solo female travelers. With very nice and friendly people, the city has safe vibes. I have been there multiple times, mostly on road trips, and I have not experienced anything concerning. However, like any other city in Australia, be cautions and know your surroundings, especially at night.
Also read | Are you new to solo female traveling? Read my guide to solo female traveling.
Closing Notes
My visit to the female factory was very emotional and saddening. The grieving and painful stories of the female convicts and their children can only be felt by visiting the site.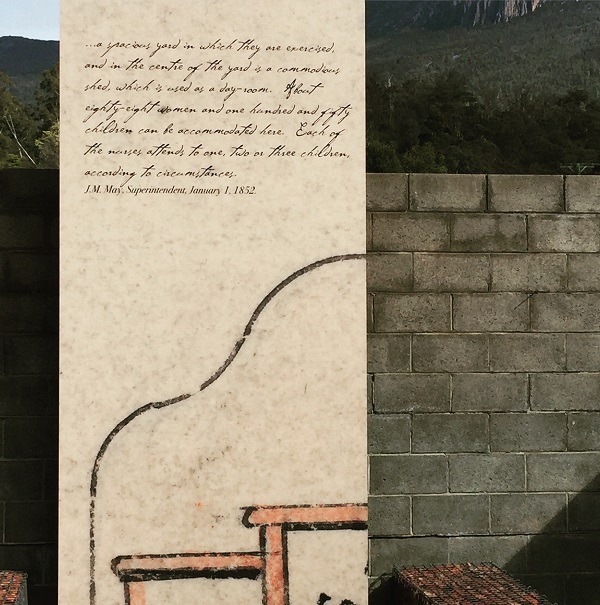 How can you support me?
You know how much I love coffee, so you can buy me coffee – Buy me Coffee!
Or you can purchase from one of the below travel resources without any extra charge to you.

Travel Resources
Click to book your flight on Skyscanner.com
Click to book your accommodation on Stay22
Click to book a comprehensive travel insurance on Safety Wing
Click to book your tours and travels on Viator or GetYourGuide
If you liked this article and if it was helpful in your planning or traveling, do share, tweet, or pin this post.

Follow me on Instagram | Facebook | YouTube | Twitter | LinkedIn
Do you have a question? Or want any suggestions, and tips for travels, hikes and scuba dives? Use the Subscription box below to sign-up and get updates by email.