Backpacking in South Island!
I have been to New Zealand many times before. Its a beautiful country and my most favourite country so far, so visiting this part of the World is almost like an annual ritual. I have already been to New Zealand in bits and pieces for 4 to 5 times. But the last time around, I decided to do a backpacking trip in the South Island and it has been one of my epic travels ever. In this post, I will detail out the South Island Itinerary for 10 days.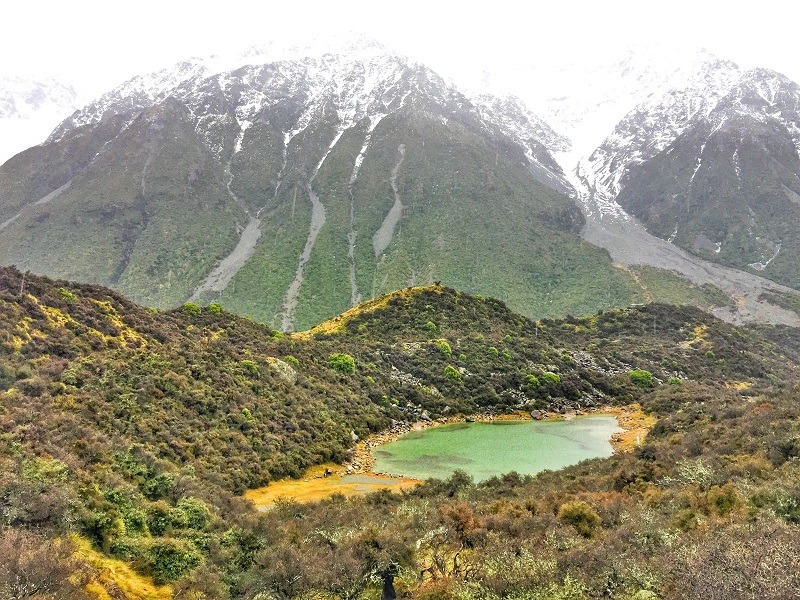 PIN for later reference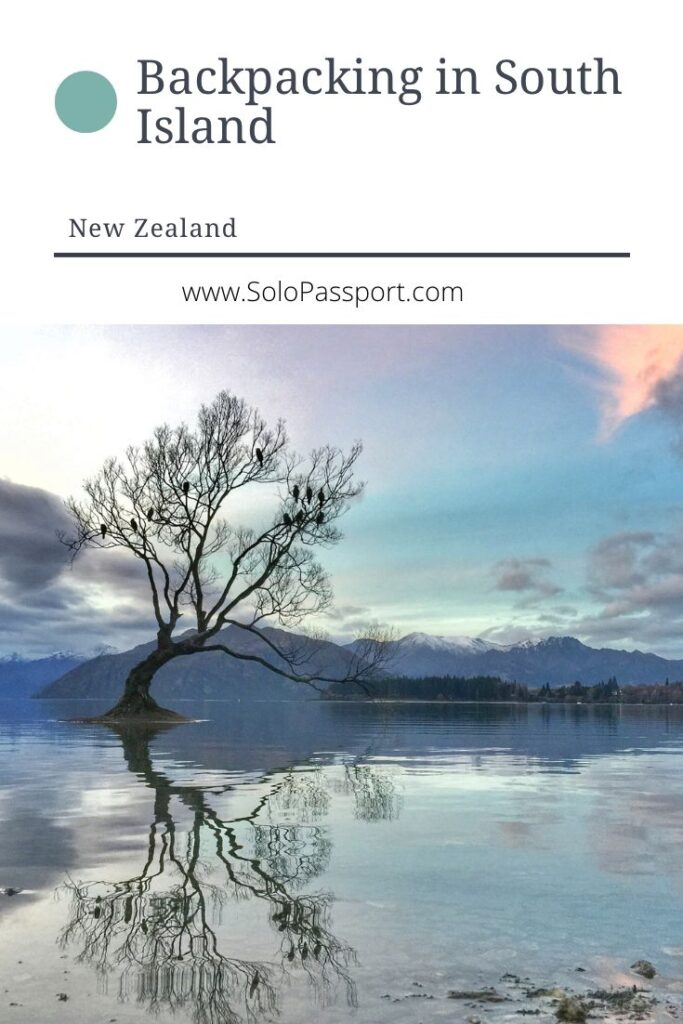 This article may contain affiliate links. For full information, please see our affiliate disclaimer here.
Disclaimers:
The prices mentioned in the post are valid only at the time of publication. Ensure to check the booking websites for up to date information and prices.
Opinions and views expressed solely mine and are unbiased. If the post is a collaboration, then they are specifically mentioned.
Ensure to check the relevant websites for up to date information on COVID protocols.
For any adventurous activities, please note that there is a risk that can be dangerous. Ensure to read the terms and conditions with individual agencies recommended and do them at your own risk.
For visas, it is best to see the embassy website for any changing rules.
About South Island
South Island is the biggest island of the two famous islands in New Zealand. It is undoubtedly a heaven on Earth and some even address it as a paradise on Earth. Known for its glaciers, national parks, and the southern lights, the South Island is one of the most beautiful places I have visited.
Officially known as Te Waipounamu, the South Island is the popular island in New Zealand and is perfect for adventurous travelers. The island has plenty of hiking trails with spectacular landscapes.
I had visited Queenstown in the South Island before for a few days but I had never had the opportunity to do a road trip and backpacking in South Island. So, during one of my trips, I decided to do a 10 days backpacking trip in South Island.
South Island Itinerary 10 days
Below is the itinerary that I followed on my backpacking trip.
South Island Itinerary 10 Days
Day 0: Sydney to Christchurch
Note: I have not considered this day for the 10 days itinerary.
I took an evening Jetstar flight from Sydney to Christchurch. New Zealand is 2 hours ahead of Sydney, so I reached Christchurch at midnight.
I stayed at Christchurch YHA.
Hostel details
36, Hereford Street, Christchurch.
+64 3379 9536.
Important Information
If you are traveling from Sydney, then the evening flight is the best flight to take as it actually saves a day in traveling. Also, you can finish your work and then take the flight in the evening which also saves a day of leave.
The best way to travel from Christchurch airport to the hostel was via the shuttle bus (read details below). This is the cheapest way to get to the hostel.
I always prefer staying at the Youth Hostel Association (YHA) hostels as they are extremely neat and safe.
Transportation between Christchurch International Airport and Hostel
I landed in Christchurch at around 1 AM. I was worried that my only options to get to my hostel (YHA Christchurch) would be taxis or Uber, which could cost me somewhere from NZD 40-80.
In fact, earlier that day I had called the hostel reception and had inquired the cheapest and safest way to get there. The answer that I had got was that it had to be either taxi or Uber as at the time of my flight landing, there would be no options available.
But the guy at the reception and I were both wrong. I walked out of the exit at the airport and saw an 'i' board, which generally means the Information centre. I walked up to the guy at the information centre and inquired the same that I had asked earlier to the hostel guy. The answer was quite different. He said there were shared shuttle services called Supershuttle, which is a door to door service and they would drop me right in front of my hostel. How cool is that! And this for only NZD 25. Even before getting into the shuttle I had become their fan.
The fondness for them grew when:
My shuttle driver was super friendly and she took care of me by making sure I got down right in front of my hostel. For some reason the hostel gate code did not work and I could not get into my hostel for 5 to 10 minutes. The shuttle driver patiently waited till I got in and then left, ensuring I was safe.
Everyone who knows me well knows I am a big fan of free wifi. Just like the icing on the cake, it turned out that the shuttle had free wifi service on-board.
How do you book?
0800 748 885
Shuttle stand outside Christchurch airport
Day 1: Christchurch to Tekapo
I took an early morning Intercity NZ bus to Tekapo. The bus journey along the countryside was totally worth getting up that morning.
I reached Tekapo in the afternoon. After boarding at the hostel, I straight away headed to do the Mount John South Summit hike. The Mount John South Summit hike is a short hike of 6 kilometres but it is definitely a steep walk. But the views from the summit are absolutely stunning and totally worth it.
In the evening, I was picked up by the tour guide for Tekapo Star Gazing. The Tekapo star gazing with hot pools is very unique to Tekapo as it is the only star gazing tour with hot springs in New Zealand.

Having been on so many stargazing tours, I personally did not like the star gazing part as much. I felt the tour was more about the hot springs and enjoying the views of the stars than the star gazing itself. I felt this tour was more for people who love hot springs than who were more interested in only the stars. As per the locals, the stargazing at Mount John Observatory is a must-do, which unfortunately I could not do because of lack of time.
Mount John South Summit hiking details
Tekapo is a small town located in the inland South Island in New Zealand. One of the must dos when in Tekapo is hiking the South Summit of Mount John. The walk starts off at the hot springs and makes its way through the lush green forest, till the Summit and then to the Café at the observatory.
You can also take a tour to explore Mount John
Undoubtedly, the views along the way are spectacular. But the views at the Summit are breath taking. The path provides the view of the turquoise blue waters of Lake Tekapo and it is definitely something to die for. At the summit, Lake Tekapo and Lake McGregor are visible next to each other. It's splendid!
Logistics
Total distance: approximately 6 kilometres.
Total time: 1.5 to 2 hours (return).
Type of walk: Return.
Grade: Moderate (it is quite steep in some sections).
Cost: FREE.
Note: Ensure you wear good hiking boots as in winters there could be ice and it can be very slippery.
Hostel details
2, Lakeside Drive, Lake Tekapo.
+64 3680 6825.
Important Information
Day 2: Tekapo to Mount Cook
Mount Cook is the highest mountain in New Zealand. And I had decided to stay at Mount Cook for a night. Unfortunately, I was blessed by the rain god and it was pouring the entire time I was at Mount Cook.
Are you short on time? Then read what to do in Mount Cook if you just have one day.
The rain did not stop the entire time I was in Mount Cook. Instead of letting the rain spoil my plans, I decided to do the Tasman Glacier View and Blue Lake hike, which was pretty awesome.
For detailed information on things to do in Mount Cook, refer Things to do in Mount Cook.
Hike to Tasman Glacier view and Blue Lake walk details
There are plenty of walks in Mount Cook. The walks that provide spectacular views of the snow capped mountains. But on a rainy day, one has no choice but to opt for easy walks (Tasman Glacier View and Blue Lake Walk) so the day is not wasted. I just had one day in Mount Cook and I had to make the best of it. The weather was real bad and it was pouring continuously from the time I arrived.
I looked at the list of walks and shortlisted the two easy walks, one next to the other. The two walks were:
Tasman Glacier View.
Blue Lake.
The Tasman Glacier Walk was my favourite. The walk is about 1 hour return and has steps to get to the top. The view provides the icebergs melting on the lake. During winter, the lake is supposed to be frozen. But I was lucky enough to see the ice floating on the lake. It was breath taking.
The Blue Lake provides view of the lakes that are supposed to be blue. But the lakes were green in colour. There is a board explaining why the lake is green. According to the board, a lake is blue when it is freshly melted from a glacier and green when the water is from rainwater.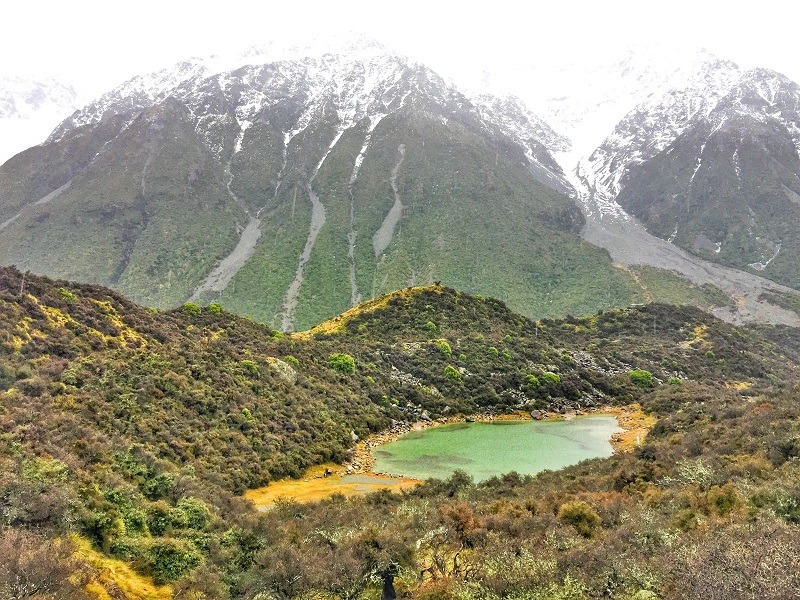 Logistics
Total Distance: 3.5 kilometres.
Time taken: 1 hour return.
Cost: FREE.
I would recommend these walks if you are short of time and wants to make use of a rainy day.
Hostel details
1, Bowen Drive, Mt Cook.
+64 3435 1820.
Important Information
It is very important to have a car for local transportation in Mount Cook. I did not have a car and I decided to hitchhike.
It is best to carry some ready to eat food options as there are very few restaurants in Mount Cook.
Day 3: Mount Cook to Wanaka
South Island also has many small towns that are very beautiful and quaint. Wanaka is one of those small towns in South Island that is worth visiting and enjoying the spectacular landscapes.
I reached Wanaka in the evening and the first thing I did after the check-in at the hostel was to head to the Wanaka tree. It was a delight to watch this lone tree.
I also waited for the sunset and the Milky Way to show up. As the clouds ruined my view of the Milky Way, I did not have much of luck to capture the Milky Way.
Hostel details
94, Brownston Street, Wanaka.
+64 3443 1880.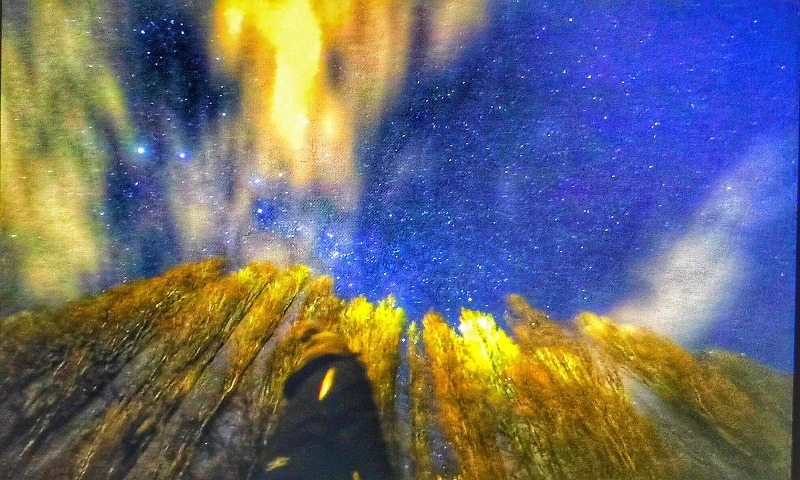 Day 4: Wanaka & Wanaka to Queenstown
In the morning, I hiked up to the summit of Mount Iron to get picturesque views of Wanaka. It was totally worth it!
And in the evening I was at Queenstown, where I tried the burger at famous Fergburger. It is one of the most famous food options in Queenstown. There is always a very huge queue. The burger was definitely tasty but if you ask me was it worth the 30 minutes waiting line? I would say no.
Mount Iron loop Hiking details
If you want panoramic views of Lake Wanaka and Wanaka town, Mount Iron Summit is definitely the place to be. Mount Iron is about 573 metres high and is one of the prominent mountains visible from Wanaka town.
The car park is about 2 kilometres from the Town centre. And that is the starting point of the hike.
The walk during winter provides pretty picturesque views of Lake Wanaka with the snow capped mountains in the background. It's a stunning view for sure! It is steep in certain sections but is definitely rewarding at the summit.
Logistics
Distance: Approximately 5 kilometres loop walk.
Total time: 1.5 hours return.
Type of walk: loop.
Grade: Medium as the walk does have steep sections.
Cost: FREE.
Hostel details
Nomads Queenstown. I will not stay at this hostel ever. This was extremely crowded and dirty.
5 – 11, Church Street, Queenstown.
+64 3441 3922.
Highly recommend YHA Queenstown.
Day 5: Queenstown & Queenstown to Dunedin
I am in love with Queenstown. It is surely my most favourite places in New Zealand.
In the morning, I did the 4 line zipling at Queenstown. I would definitely recommend this activity in Queenstown. Queenstown is known for its adventurous activities. One can do bunjee jumping, swing, or jet skiing. All these activities are amazing.
And the entire day I traveled to Dunedin.
4 line zipling details
Queenstown is the place to be if you love adventures and if you are an adventure junkie. Ranging from Bungee jumping to Skydiving to Jetboating, Queenstown has it all. This is definitely my favourite place in New Zealand. The vibe and the air of this place is itself amazing.
Since I have bungee jumped in Queenstown and have skydived twice in other places in the past, this time I chose to do the zip line. It is a super fun way to spend few hours in Queenstown.
I booked the tour through Viator:
Ziptrek Eco Adventures:

Cost: AUD 89.83 (USD 67.99) + NZD 44 or AUD 40.73 (USD 30.82).
Booked on Viator.
The Ziplining tour does not include the Gandola ride, which you need to get up to the mountain. The check in point for the Zipline is on the mountain near the Skyline. For Gandola ride booking:
Queenstown Gandola:

Cost: NZD 39 or AUD 36.11 (USD 27.31).
Booked at the bottom of Gandola.
Note: You can hike up the mountain if you wish, it takes about 45 minutes to 1 hour to hike up and it is pretty steep.
The zip line tour which I booked was a 4 line zip tour, and each line gets longer than the previous one. The last zip line is the longest and has the best view of Lake Wakatipu.
We were in a group of three and we were taken care of so well by our guides Nara and Declan. They ensured our harness were safe and most importantly we were comfortable every time we ziplined. It was definitely memorable. I would totally recommend them.
Hostel details
Central Backpackers Dunedin.
243, Moray Place, Dunedin.
+64 3477 9985.
Day 6: Dunedin & Dunedin to Invercargill
In the first half of the day, I visited the famous landmarks of Dunedin. I really liked Dunedin.
And I spent the rest of the day traveling to Invercargill.
Hostel details
32, Dee Street, P.O. Box 960, Invercargill.
+64 3214 0954.
Day 7: Invercargill to Stewart Island
Did you know New Zealand also has a third biggest island that is not as big as the North and the South Islands? The name of that third island is Stewart Island.
I explored Stewart Island the entire day.
Hostel details
South Sea Hotel – Stewart Island.
Elgin Terrace, Half Moon Bay.
+64 3219 1059.
Day 8: Ulva Island & Stewart Island to Invercargill
I was dropped at Ulva Island in the morning. Would you believe if I said I was the only person on this island the entire time I was at Ulva island?
I spent about 2 hours on Ulva, before heading back to Stewart Island to catch a flight to Invercargill.
Hostel details
30 – 32, Dee Street, P.O. Box 960, Invercargill.
+64 3214 0954.
Day 9: Invercargill to Christchurch
I spent the entire day traveling on the bus, from Invercargill to Christchurch.
Hostel details
5, Peter Leeming Road, Christchurch Airport, Christchurch.
+64 3903 0070.
Jucy Snooze Christchurch
I stumbled upon Jucy Snooze pods while researching for hostels near Christchurch airport. And I must say it is definitely one of the coolest places I have ever stayed at. It is just 10 minutes walk from the international airport. The whole check in and out process is automated and it is a very simple process. The check in process only requires a pre-booking and scanning of a photo identity (passport).
I loved this place and I definitely recommend this place.
Booking details
Address: 5, Peter Leeming Road, Christchurch Airport, Christchurch, New Zealand.
Phone Number: +6439030070.
A pod costs only about NZD 33 or AUD 30.4 (USD 23) in a 8 shared female dorm.
Day 10: Christchurch to Sydney
I had an early morning flight from Christchurch to Sydney.
My Route map
Expenses
For a 10 days backpacking trip with lots of activities, the total expenses was AUD 1,951.81.
Flights
Between Sydney and Christchurch
Frequent flights fly between Sydney and Christchurch.
Jetstar is definitely the most economical airline.

Sydney to Christchurch return: Cost – AUD 409.34 (including 15Kgs of Check-in baggage) (USD 310).
Between Invercargill – Stewart Island
Stewart Island Flights run flights between Invercargill and Stewart Island.
Cost for return flights and two sight-seeing tours: AUD 282 (USD 214).
Local Transportation
Christchurch airport transfer – Cost: NZD 25 or AUD 23.1 (USD 17.6).
Stewart Island Car hire – Cost: NZD 120 or AUD 111.79 (USD 83.45).
Invercargill airport shuttle – Cost: NZD 15 or AUD 13.9 (USD 11.4).
Intercity travel
I traveled mostly by bus. Intercity NZ runs frequent buses between the cities and towns. But one can also hire a campervan to travel within the island, read Cheap New Zealand Campervan Hire for details on how to get the best and cheap campervans.
| | | | | | |
| --- | --- | --- | --- | --- | --- |
| Route | Route (Cont..) | Provider | Cost in NZD | Cost in AUD | Cost in USD |
| Christchurch to Tekapo | | Intercity | 38.99 | 35.96 | 27.2 |
| Tekapo to Twizel to Mount Cook | | The Cook Connection | 37.5 | 34.59 | 26.18 |
| Mount Cook to Twizel to Tekapo | | The Cook Connection | Included in above | Included in above | Included in above |
| Tekapo to Tarras | Tarras to Wanaka | Intercity | 68.99 | 63.63 | 48.17 |
| Wanaka YHA to Queenstown | | Intercity | 32.99 | 30.42 | 23.03 |
| Queenstown to Dunedin | | Intercity | 4.99 | 4.6 | 3.48 |
| Dunedin to Gore | Gore to Invercargill | Intercity | 25.99 | 23.97 | 18.14 |
| Invercargill to Gore | Gore to Christchurch | Intercity | 39.99 | 36.88 | 27.91 |
Hostels
Below are the hostels I stayed in:
Name
Address
Accomodation type
Cost per night (NZD)
Cost per night (AUD)
Cost per night (USD)
Christchurch YHA
36, Hereford Street, Christchurch; +6433799536
6 Bed Share Female
40.5
37.3
28.2
LakeFront Backpackers Lodge
2, Lakeside drive, Lake Tekapo; +6436806825
6 Bed Share Mixed
37
34
26
Aoraki Mount Cook YHA
1, Bowen Drive, Mount Cook; +6434351820
8 Bed Share Female
34.2
31.5
23.9
Wanaka YHA
94, Brownston Street, Wanaka; +6434431880
4 Bed Share Female
36.9
34
25.8
Nomads Queenstown

Recommended Option – YHA Queenstown
5 – 11, Church Street, Queenstown; +6434413922
6 Bed Share Female
41
37.8
28.62
Central Backpackers Dunedin
243, Moray Place, Dunedin; +6434779985
8 Bed Share Female
28
25.8
19.5
Tuatara Lodge
32, Dee Street, P.O. Box 960, Invercargill; +6432140954
4 Bed Share Mixed
32
29.5
22.3
South Sea Hotel – Stewart Island
Elgin Terrace, Half Moon Bay; +6432191059
Single Room
75
69.1
52.3
Tuatara Lodge
30 – 32, Dee Street, P.O. Box 960, Invercargill; +6432140954
4 Bed Share Mixed
32
29.5
22.3
JUCY Snooze Christchurch
5, Peter Leeming Road, Christchurch Airport, Christchurch, New Zealand; +6439030070
8 Bed Share Female
33
30.4
23
Activities
Tekapo Star Gazing
Cost: AUD 85.10 (USD 64.41).
Booked on Viator.
Queenstown Zipline tour
Cost: AUD 89.83 (USD 67.99) + NZD 44 or AUD 40.73 (USD 30.82).
Booked on Viator.
Queenstown Gondola
Cost: NZD 39 or AUD 36.11 (USD 27.31).
Booked at the bottom of Gondola.
Dunedin City and Coastal Tour
Cost: AUD 80.38 (USD 60.84).
Booked on Viator.
Larnach Castle entrance
Cost: NZD 31 or AUD 28.91 (USD 21.62).
Booked at the Castle gate.
Water Taxi to Ulva Island & Stewart Island Bus Tour
Cost: Included with the flights.
Booked along with the flights' add-on.
Tip: Always Ensure you call the tour operators one day before to confirm your bookings. And also mention them the places you are staying in, sometimes they pick you up from your hostels.
Food
I carried 10 packets of ready to eat of food; cost: AUD 18 (USD 13.64).
Note: Do not forget to declare this at the airport.
I also ate food at various restaurants, costing about NZD 150 or AUD 139.05 (USD 113.7).
Stewart Island was the most expensive place for food.
SIM and Wi-Fi
Optus Australia is my phone provider. Having a prepaid connection automatically qualifies me for International roaming. So I did not buy a separate SIM card.
Generally, at hostels, the Wi-Fi is free. However, some hostels I stayed at, did charge me for Wi-Fi connection. The cost was around NZD 5 or AUD 4.63 (USD 3.79).
Is it safe for solo female travelers?
New Zealand is one of the safest countries I have ever traveled as a solo female travelers. The country is known for its tourism and is very safe. So I would definitely say yes! However, like any other country in the World, I would say be cautious especially at nights and trust your instinct.
Closing notes
As I mentioned earlier, this has been one of my most epic travels ever and I had such an awesome time backpacking in the South Island.
How can you support me?
You know how much I love coffee, so you can buy me coffee – Buy me Coffee!
Or you can purchase from one of the below travel resources without any extra charge to you.

Travel Resources
Click to book your flight on Skyscanner.com
Click to book your accommodation on Stay22
Click to book a comprehensive travel insurance on Safety Wing
Click to book your tours and travels on Viator or GetYourGuide
If you liked this article and if it was helpful in your planning or traveling, do share, tweet, or pin this post.

Follow me on Instagram | Facebook | YouTube | Twitter | LinkedIn
Do you have a question? Or want any suggestions, and tips for travels, hikes and scuba dives? Use the Subscription box below to sign-up and get updates by email.
PIN for later reference