A few weeks ago I wrote about the ultimate travel guide to the Bangalore city. Now is the time to write about Bangalore's food guide that one can use and cherish the food that is available in this amazing home city of mine. Bangalore is a multicultural city and it has food for all. It caters to all cuisines but in this post, I want to concentrate only on the food that are authentic to the Bangalore culture and tradition.
PIN for later reference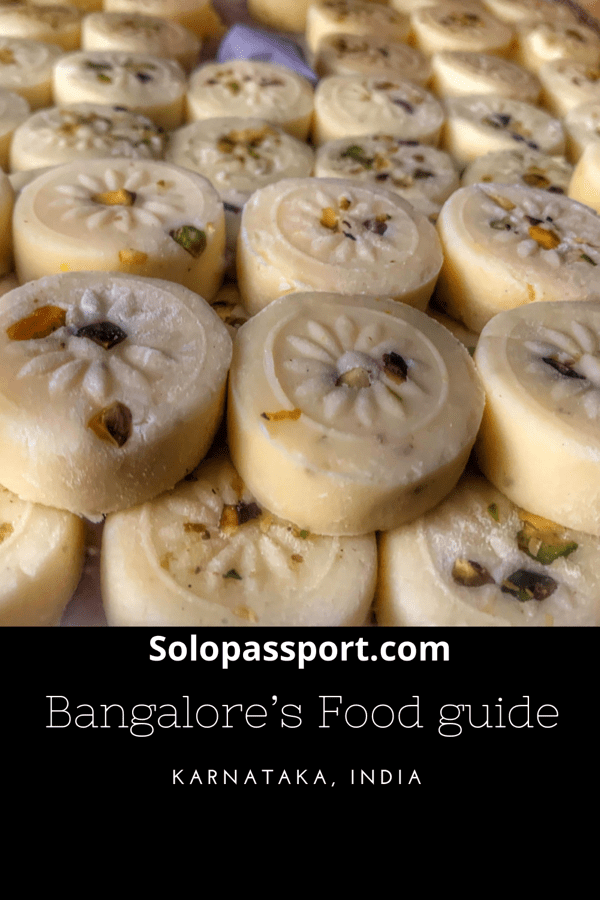 This article may contain affiliate links. For full information, please see our affiliate disclaimer here.
Where is Bangalore?
Bangalore, officially now known as Bengaluru, is the capital city of Karnataka state in India. Bearing lots of titles like city of lakes or Garden city, the city is a hub for the Information Technology (IT) industry in India. The city is also famous for its night culture.
Bangalore is the Silicon Valley of India.
What does Bangalore's authentic food entail?
Bangalore is a mix of cultures with diverse ethnicities. The city's population is made up of around 50% of migrants. Bangalore's food culture entails both the traditional and the modern form of dishes. In spite of this mix, Bangalore has retained its authentic food culture and tradition involving the idlis, dosas and pongal.
Bangalore's food guide
Akki rotti
A rice based breakfast item in Bangalore is the Akki rotti. Akki Rotti translates to Rice bread in Kannada language. The rice flour is mixed with onions, chillies, coriander leaves, salt and water and kneaded well till the dough is soft. The dough is then stretched into thin sheets and placed over a pan with oil and heat till the sheet (rotti) turns golden colour.
The best places to find Akki Rotti are Kadamba in Rajajinagar, Tindi Beedhi (food street) in VV Puram and Hallimane in Malleswaram.
Biscuits at bakeries
The best hot freshly made biscuits made at local bakeries are a must try when in Bangalore. The butter, salt and spicy biscuits make amazing combination with filter coffee. This is truly my favourite and I always bring back a lot of biscuits while coming back from Bangalore to Sydney.
The best places to buy these biscuits are at any of the Iyengar bakeries or Variar bakery.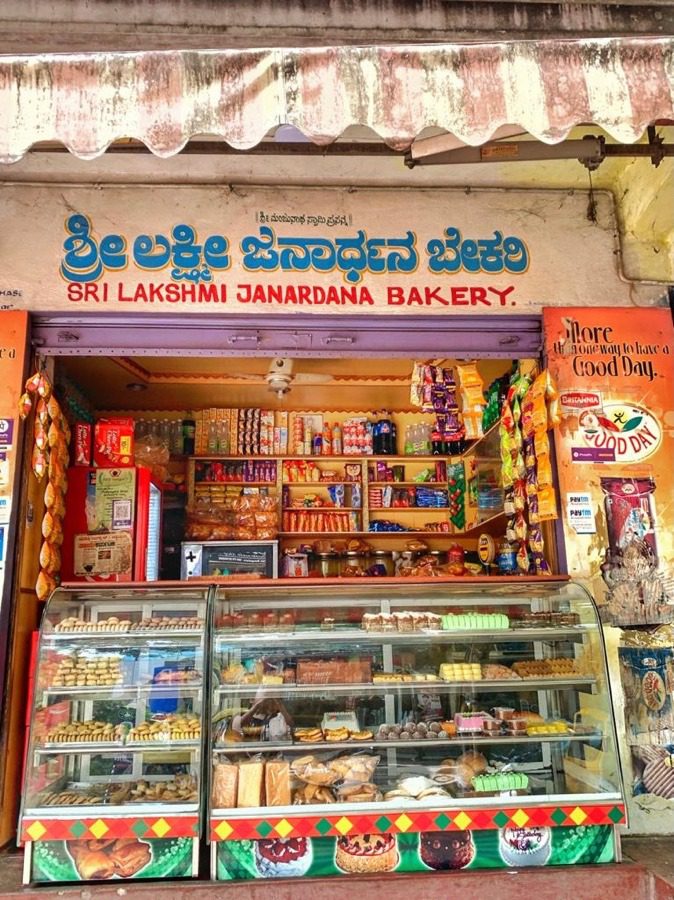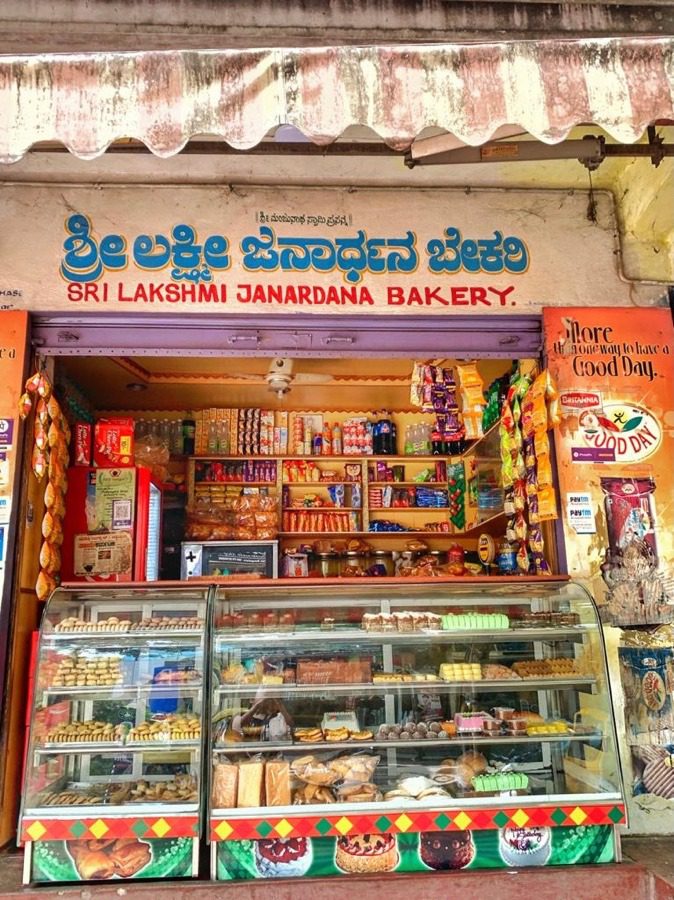 Bisibele bath
Believed to have originated in the Mysore Palace, Bisibele Bath is a spicy rice based dish. It involves rice, a type of lentil called Toor daal, spicy masala (usually home made but there are masalas available at any Indian store these days), vegetables and ghee.
Kadamba and MTR are the best places to eat the delicious Bisibele Bath.
Bread/ Masala toast
Another favourite of mine is the Bread/ Masala toast that is available at any of the local bakeries. It is simple and has only onions, chillies, tomatoes (little), curry leaves, a bit of masala, salt spread on top of a toasted slice of bread.
Local Iyengar bakeries are the best to buy bread toast.
Cafe Coffee Day
The cafe culture was introduced to Bangalore by Cafe Coffee Day (CCD). It has definitely been my most visited and favourite place ever because of the plenty of memories, during my teenage years, associated with it. Even though there are plenty of cafes today in Bangalore, I still head back to CCD every single time. Tropical Iceberg is the crushed ice coffee that is my favourite.
Location: CCD is at various locations around Bangalore.
Chakli
Chakli is a spiral shaped savoury snack. The main ingredients are bengal gram, rice and black gram flours. These are mixed with masala (like corainder seeds powder, jeera powder, sesame seeds, red pepper powder, salt and others). They are all mixed together to make a dough which are then kneaded and shaped in circular spiral shapes. The circular shapes are fried in hot oil.
Corner House
Opened in the year 1982, the Corner House is an ice cream shop that is adored by the locals, especially the teenagers. The Death by chocolate is something that cannot be missed and all of us have tried it at least once in our lifetime. The Corner House has been lasting for the last four decades and is still a favourite ice cream shop.
Location: Corner House is at various locations around Bangalore.
Cream bun
A very popular sweet bun in the local Iyengar's bakery is the cream bun. The bun contains either vanilla or chocolate cream with sometimes tuttifruitis (candied fruits). I love the plain vanilla or the chocolate cream buns.
The best places to try cream buns are at any of the local Iyengar bakeries. The trick is to find a soft bun. The softer the bun, the fresh it is. Do not take the hard or dried bun, it tastes horrible and you will not like it.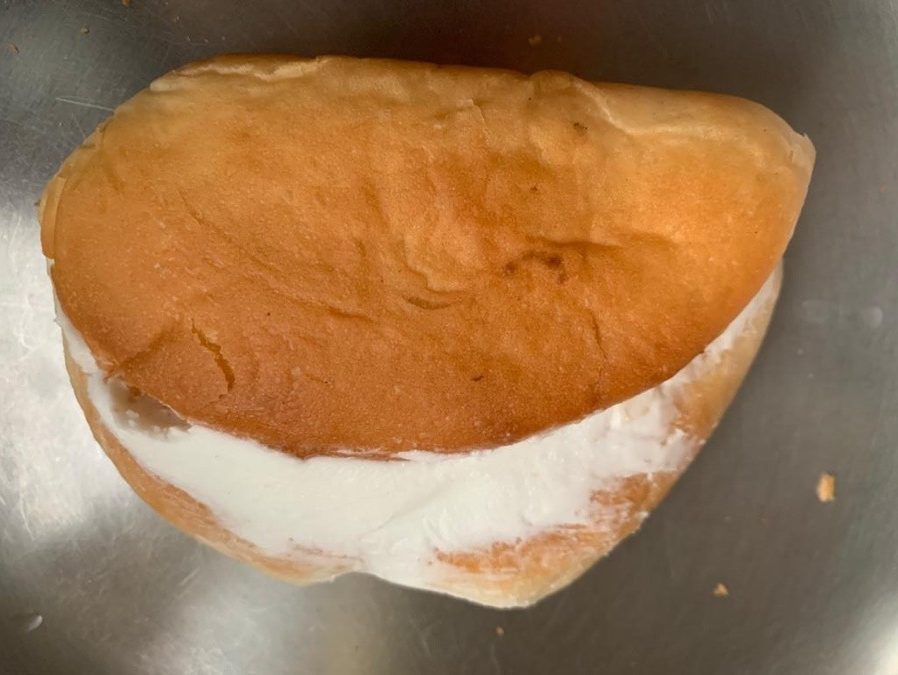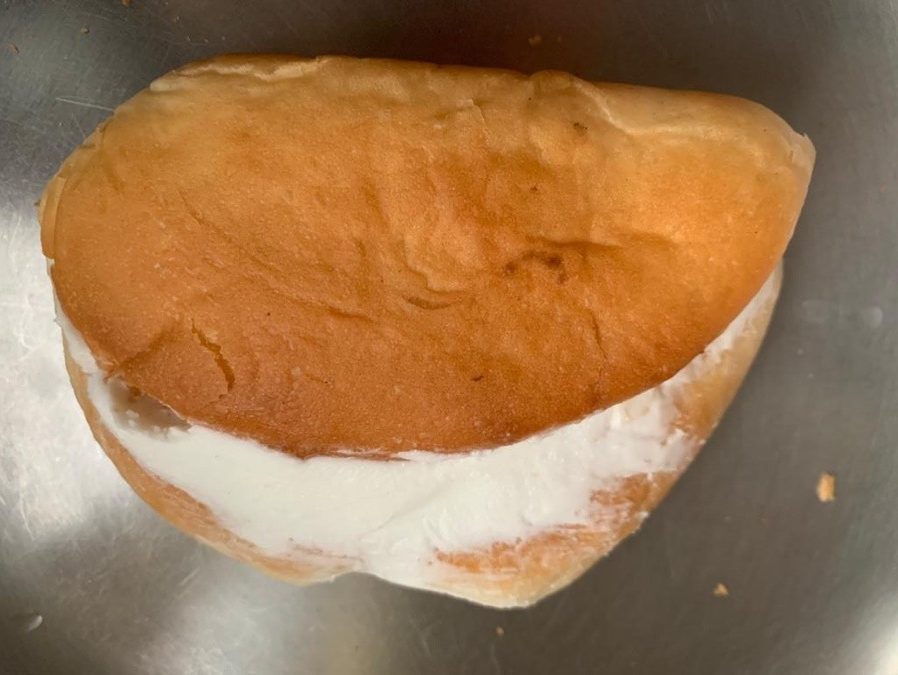 Doodh peda
Doodh Peda is a sweet dish made from milk, flour or khoya. It is a very popular Bangalore sweet that is distributed at occasions and festivals.
The best place to buy delicious and tasty Doodh Pedas are at Nandini Sweets.
Donne Biryani
A hot biryani is served in an eco friendly palm leaves cup called Donne is Donne Biryani. The Donne Biryani is very famous among the meat (only goat or mutton) eaters.
Filter coffee
Filter coffee is the crown of Bangalore. We Bangaloreans love our filter coffee and we have it at least twice in a day. The coffee is made from the coffee extraction and is served in small and cute steel/ glass cups.
Chalukya, Vidyarthi Bhawan, MTR, Maiyas, Hatti Kaapi are some of the best places to find the best filter coffee.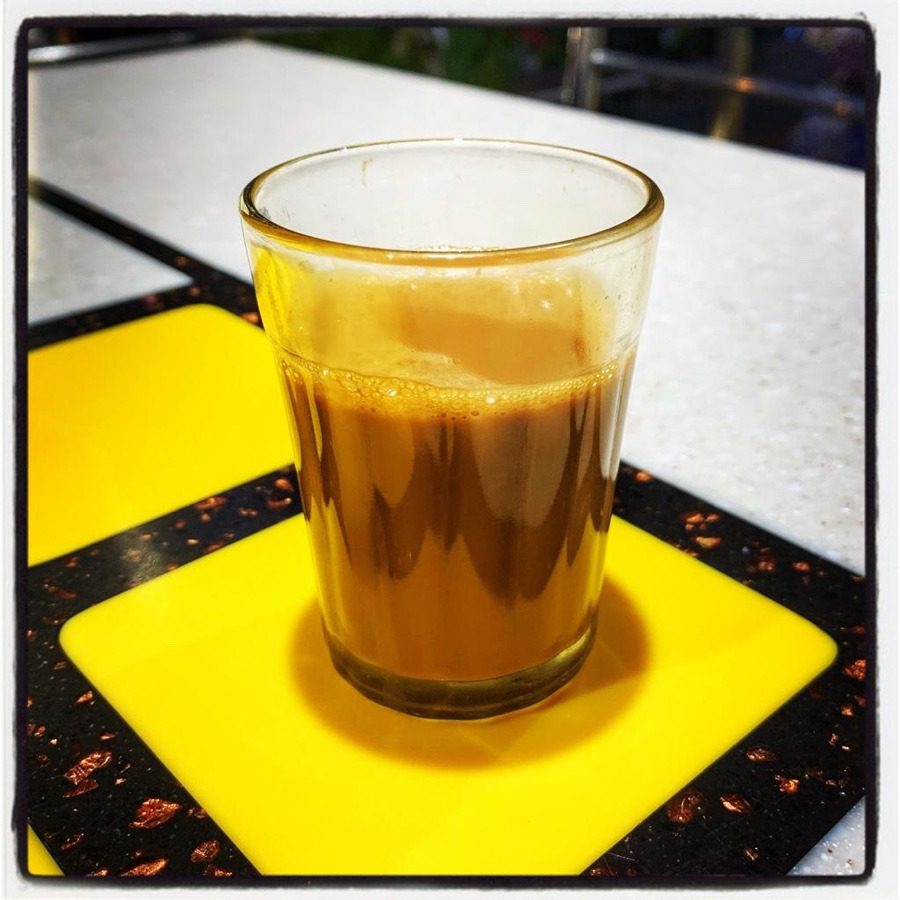 Idli Vade
Idlis are the rice cakes made from rice and lentils. It is the breakfast that every Bangalorean prefers and cherishes. Vade is a fried doughnut shaped snack that is eaten dipped in sambar. Idli and Vade are the best combination for breakfast and are usually given with chutney and sambar.
Any darshinis, Brahmin's cafe (Makkala kuta), Veena stores (Malleswaram) are a few places to eat best Idli Vade.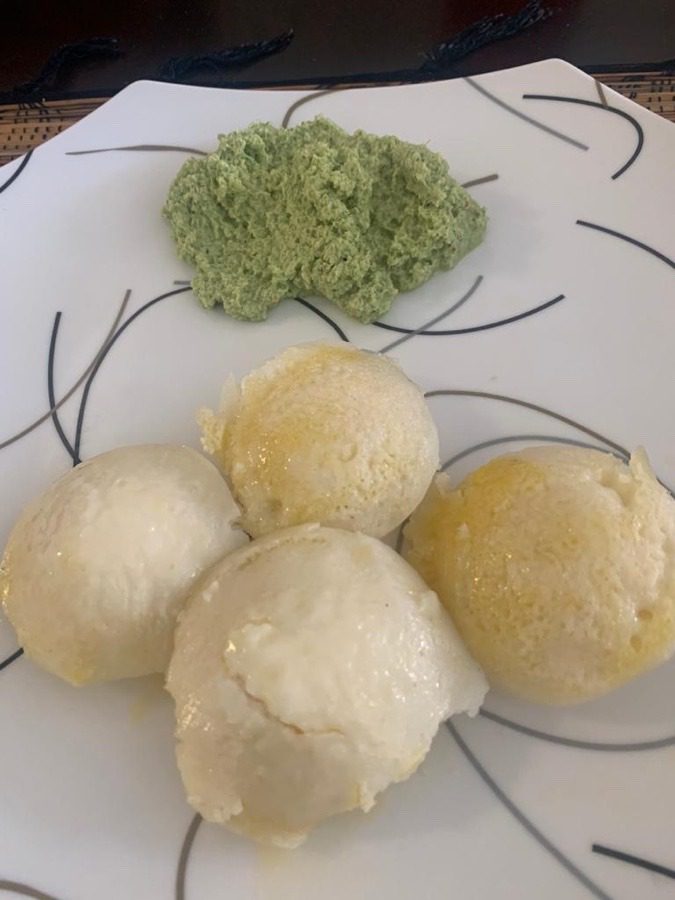 Kesari bath
Another Indian sweet is the Kesari bath. It is made from Semolina, sugar, ghee, milk and water. It is usually given with a savoury dish Uppittu and these two make a great breakfast.
Kerari bath is available at any of the darshinins.
Maddur Vade
Used as snacks, Maddur Vade are crisp fried patties. It is traditionally made of Semolina, rice flour, all purpose flour, curry leaves, grated coconut and onions.
Halli mane is famous for Maddur vade.
Masala Dosa
Masala Dosa is a crepe type dish, made from rice batter and type of lentils. The crepe is served with a filling of potatoes, onions, and spices. It is also given with chutney and sambar.
The best place to get Masala Dosa is CTR in Malleswaram.
Masala Puri
A very famous Bangalorean street food is the Masala Puri. It is a peas curry with tomatoes and onions served on the crispy crushed puris.
The best place to try Masala Puri is at any street vendor.
Obattu
Holige or Obattu is a sweet flat bread. It is said to be existing from the 14th century. This is also my favourite dish.
The best place to have a complete vegetarian meal with Obattu is at Nalapaka in Rajajinagar.
Ragi mudde
Ragi mudde is a traditional and healthy Karnataka food, made with finger millet flour. It is eaten with curry or saaru.
The best Raggi mudde is served at the Military hotel.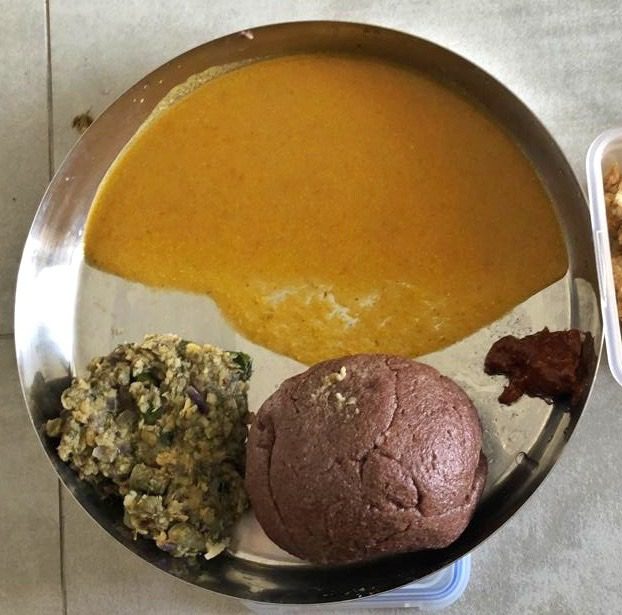 Ragi Rotti
A healthy breakfast is the Ragi Rotti, made from finger millet flour. It is enjoyed best with chillies and green chutney.
Uppittu
A thick porridge made from semolina and vegetables is Uppittu. It is served with Kesari bath and chutney.
Uppittu is available at any of the darshinins.
Closing Notes
These are just some of the food items that one can find in Bangalore city. The food culture is huge and we have many more delicious food items that can be added to the above list.
Do you think I have missed any delicious and tasty Bangalore food that needs to be added to this list? Let me know in the comments below.
PIN for later reference