One day trip to Bridestowe Lavender Estate from Launceston
Are you one of those who love purple flowers and fields? Then Bridestowe Lavender estate is definitely the place you want to visit. The farm with purple flowers during the season makes a perfect photoshoot place as well.
I have always been fascinated with purple fields and flowers. Even in Sydney, I try to visit the places that have Jacarandas every year. So, when I visited Launceston a few years ago, I made a visit to the Bridestowe Lavender Estate.
PIN for later reference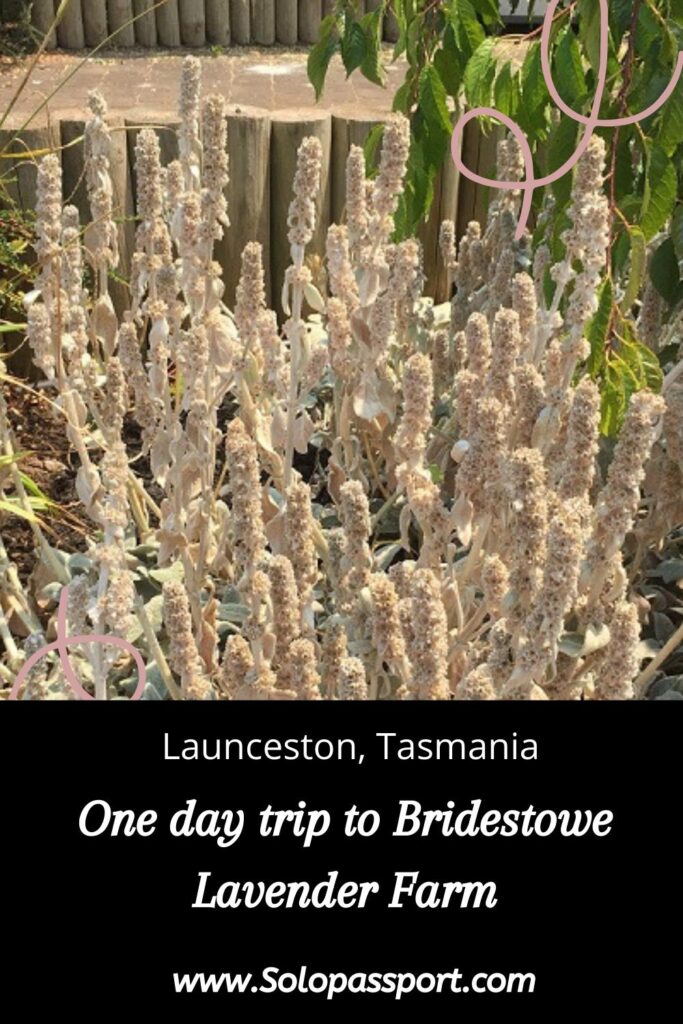 This article may contain affiliate links. For full information, please see our affiliate disclaimer here.
About Bridestowe Lavender Estate
Opened in 2007 by Robert Ravens, the Bridestowe Lavender Estate is an awesome place to see lavender flowers and fields. Located close to Launceston, the estate is an iconic landmark and a celebrated property of Tasmania. They offer a great range of lavender based products and the purple bear known as Bobbie is a significant hit of the estate. The lavender found in Bridestowe lavender estate is from the seeds that were picked specifically from France and are not Jacarandas like the ones found in Sydney.
I believe they have 14 variety of lavenders that they grow in their farms.
The best season to visit the estate is during summer (between December and end of January) to see the flowers in full bloom and the fields look completely purple. The visit to the estate requires only a few hours and can easily be done in one day.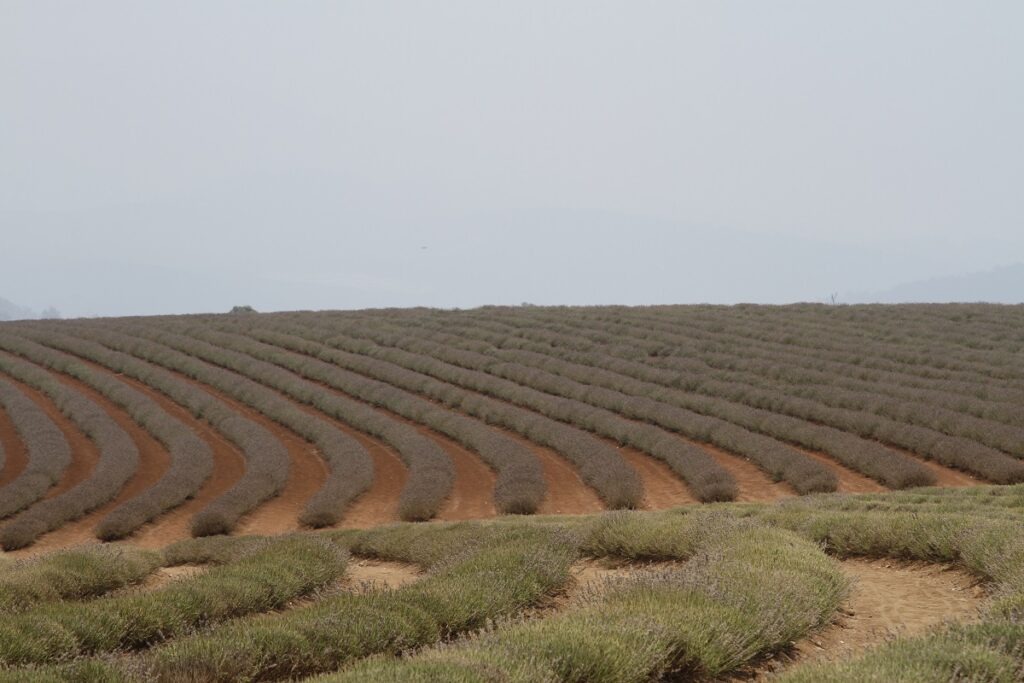 Visitor Information
The Bridestowe Lavender Estate is open every day between 10 AM and 4 PM.
There is an entrance fee of AUD 20 per person (over 16 years of age) during the flowering season.
It is best to visit the farm during the flowering season to see them purple, else they are all brown in colour.
The estate has a shop where one can buy lavender based products including Bobbie, the bear.
Wear closed footwear to walk between the farms.
Be careful of the wildlife in between the fields, especially snakes.
The best time to visit the farms is either in the morning or during sunset.
Dress well so you can take some of the most memorable pictures.
How to get to Bridestowe Lavender Estate?
Driving
The best way to reach Bridestowe Lavender Estate is by driving. It is around 50 kilometres from Launceston city and takes about 45 minutes by road. There are many car parking spaces at the estate.
Public transport
Reaching Bridestowe Lavender Estate by public transport is a bit tricky. The nearest bus stop to Bridestowe Lavender Estate is at an intersection of Golconda Road and Virginia Road, which is around 6 kilometres away. There is a bus that goes between Launceston city at Brisbane Street and the intersection of Golconda Road and Virginia Road. One can either walk the 6 kilometres or take a taxi. The taxi costs around AUD 15 to AUD 20 one way. But getting a taxi one the way back could be an issue as the estate is on the outskirts of Launceston.
Safety for solo female travelers
Launceston and other parts of Tasmania are very safe for solo female travelers. Even though this travel was with another person, I have been to Tasmania alone one or two times and I must say that I did not have any issues whatsoever. However, I highly suggest being careful especially at night and knowing your surroundings.
Are you new to solo traveling? Or do you have a lot of questions and do not know where to start? Read my guide to solo traveling.
Closing Notes
Bridestowe Lavender Estate is an awesome place to visit, especially for photographers. It is really beautiful and the pictures come out really well. Also, ensure to visit the estate during the season to actually get the fields in full bloom.
How can you support me?
You know how much I love coffee, so you can buy me coffee – Buy me Coffee!
Or you can purchase from one of the below travel resources without any extra charge to you.

Travel Resources
Click to book your flight on Skyscanner.com
Click to book your accommodation on Stay22
Click to book a comprehensive travel insurance on Safety Wing
Click to book your tours and travels on Viator or GetYourGuide
If you liked this article and if it was helpful in your planning or traveling, do share, tweet, or pin this post.

Follow me on Instagram | Facebook | YouTube | Twitter | LinkedIn
Do you have a question? Or want any suggestions, and tips for travels, hikes and scuba dives? Use the Subscription box below to sign-up and get updates by email.
PIN for later reference