10 Things to do at Dal lake in Srinagar
After spending more than a week at the Dal lake, I can say that I did explore and travel around the lake quite a bit. On my way back to Bangalore, after completing the Kashmir Great Lakes (KGL) trek, I decided to extend my stay in Srinagar for a week at a houseboat in Dal lake. Now I can confidently say I am in love with Dal lake. It is an emotion, with so many pretty things happening at all times during the day.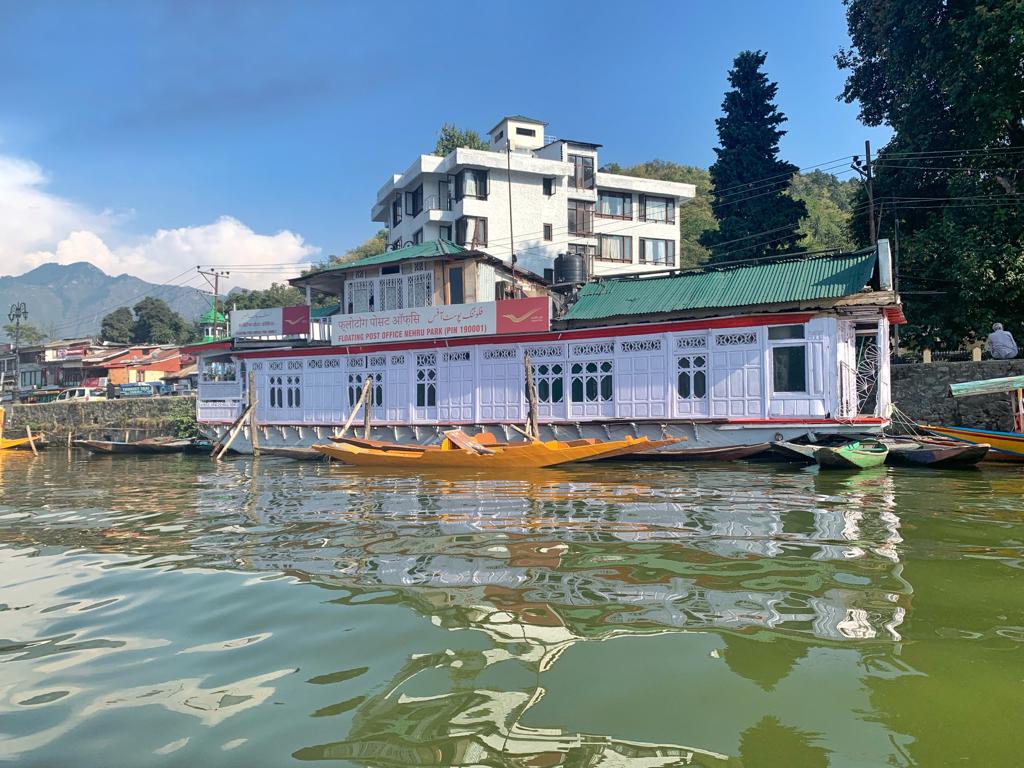 PIN for later reference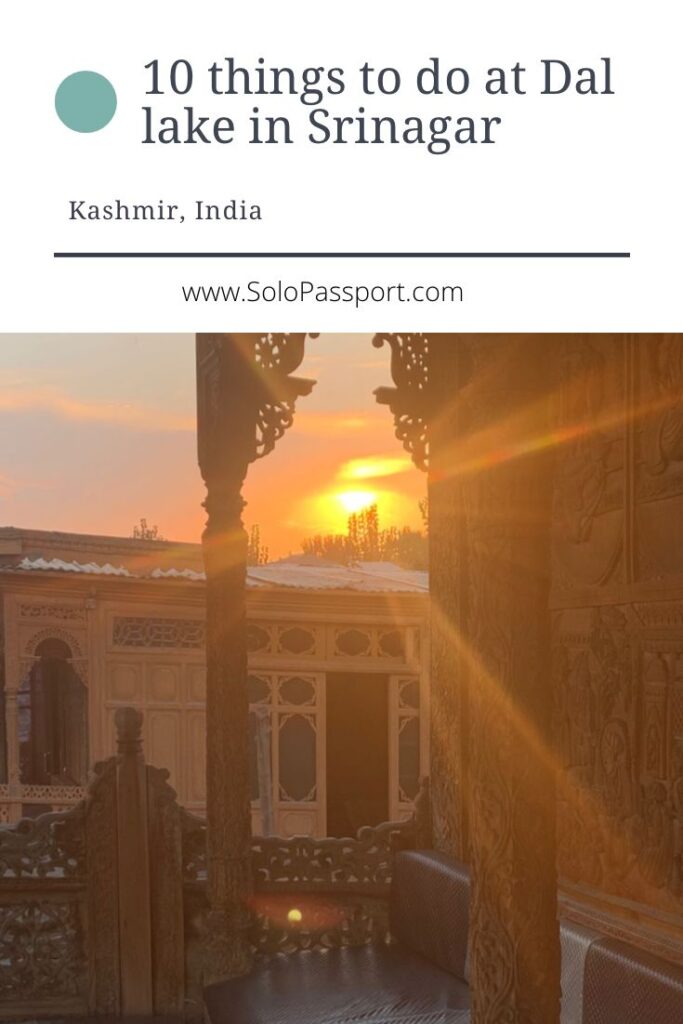 This article may contain affiliate links. For full information, please see our affiliate disclaimer here.
About Dal Lake
Srinagar's centre of attraction, the Dal lake is an urban lake in the city of Srinagar. It is part of natural wetlands that incudes the floating gardens. Covering an area of 18 square kilometres, the lake is also used in many commercial activities such as fishing and water plant harvesting.
Dal in Kashmiri means lake.
How to get to Dal lake?
Dal lake is around 20 kilometres from Srinagar airport and the taxi driver takes close to INR 1000 for one way.
Srinagar city is close to 10 kilometres from Dal lake.
10 things to do at Dal lake
Disclaimers:
The prices mentioned in the post are valid only at the time of publication. Ensure to check the booking websites for up to date information and prices.
Opinions and views expressed solely mine and are unbiased. If the post is a collaboration, then they are specifically mentioned.
Ensure to check the relevant websites for up to date information on COVID protocols.
For any adventurous activities, please note that there is a risk that can be dangerous. Ensure to read the terms and conditions with individual agencies recommended and do them at your own risk.
For visas, it is best to see the embassy website for any changing rules.
Ensure to haggle on the prices.
Take a Shikara ride at sunrise or sunset
One of the must do activities at Dal lake is to take a Shikara (small boat) ride either at sunrise or sunset. The relaxing boat ride during these times make for a perfect start or end of the day. There are many Shikara men waiting for tourists to take a ride.
The cost of one hour ride starts from INR 400 to INR 700.
My observation was that the shikara ride was cheaper from the lower gates/ ghats (ghat number 7 to 9) and it was higher as and when the ghat numbers increased (ghat 15 to 17).
Shikara is a small, light and flat bottomed rowing boat in Kashmir.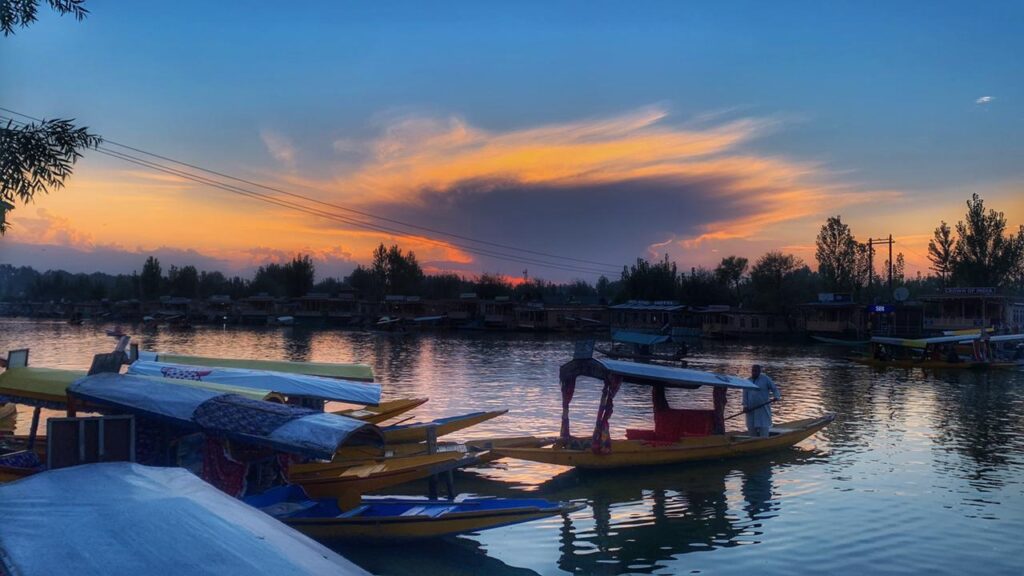 Visit the lotus pond
Some parts of the dal lake is made up of floating gardens which also includes the lotus and lily gardens. The shikara ride will take you up close to these gardens and you can enjoy the beauty of these colourful flowers.
Note: The one hour shikara ride includes the visit to the lotus garden.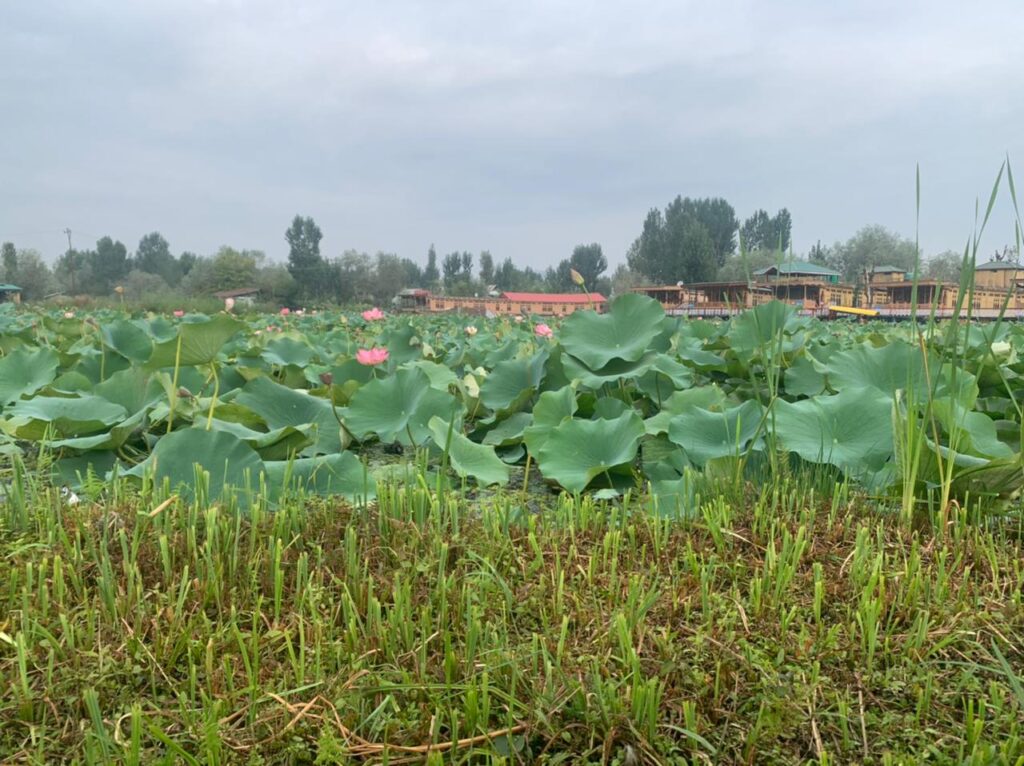 Stop at Nehru park
Nehru park is a small park near the ghat number 15. It is a nice place to sit and relax in the evening and the park provides a perfect view of the city lights after the sun goes down.
The one ride shikara ride includes the visit to the Nehru park.
There is no separate entry fee for Nehru park.
Bird watch
Dal lake is perfect for bird watchers. There are plenty and variety of local and immigratory birds in the lake. It is believed that more than 150 species of birds have been spotted at Dal lake. The most precious moment for me was when I saw three Trufted duck chicks following their mother. It was very cute beyond words.
Visit Char Chinar island
Char Chinar island is one of the three islands in Dal lake. It is known for its beautiful Chinar trees. The island was supposed to have four of the trees but unfortunately as it stands now, there is only one Chinar tree. The floriculture department is trying their best to restore and make the Chinar island as beautiful as it was once. On the island, there is just one small park crowded with shikara men selling jewellery and souvenirs.
The shikara trip to Char Chinar island is around 2 hours return and the cost is INR 1500.
There is no entrance fee to enter the island.
See the Cheerful Charley
Who remembers Bumbro Bumbro song from Mission Kashmir? Well, this song was shot at this houseboat called Cheerful Charley and now this is one of the tourist attractions at Dal lake. You cannot go inside the houseboat but can definitely admire it from the outside.
The one hour shikara ride includes a visit to Cheerful Charley houseboat.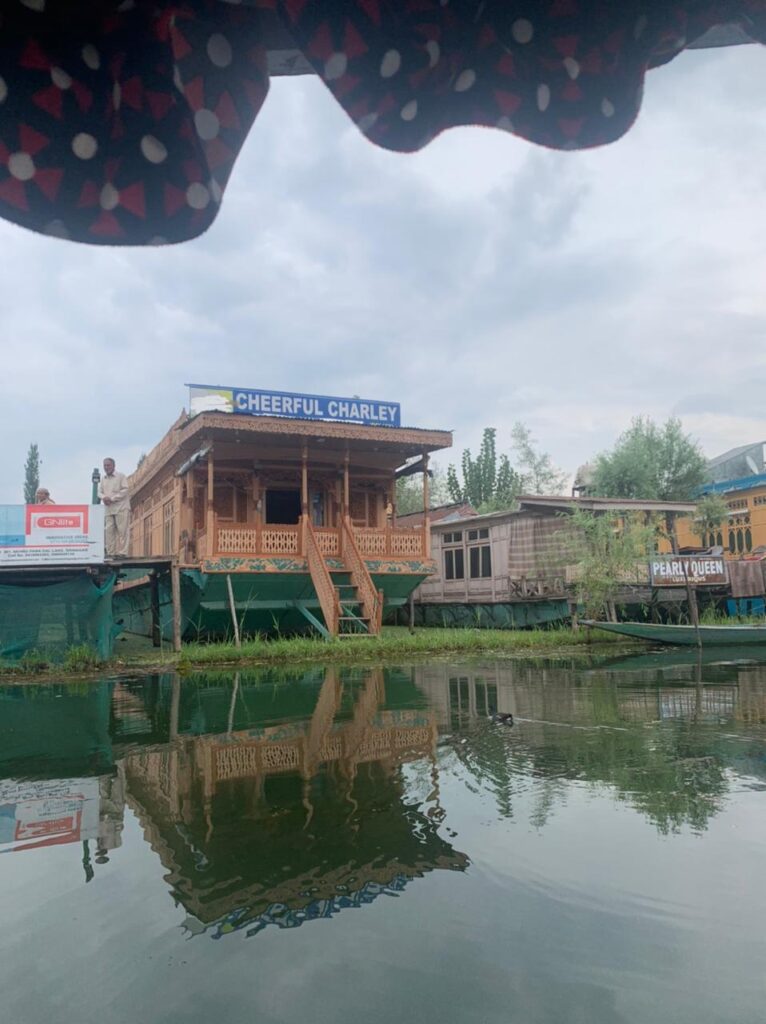 Stay at a houseboat
Dal lake has many houseboats that cater for all kinds of travelers, including the budgeted and luxurious travelers. I stayed at three houseboats while I was in Srinagar and each one of them was unique and beautiful. The best houseboat that I stayed at was managed by the Club Mahindra properties. Their stay and the service was top notch. I also managed to stay at a tie up property by Sterling, but their service was pathetic and bad.
The shikara return ride (which is two rides) between the main road (ghat) and houseboat are included in your stay prices.
If the ride is not included, then the price for one way is around INR 50 to INR 100.
The cost of staying at a houseboat ranges between INR 2500 and INR 5000 per night.
Watch a fisherman in action
Dal lake is famous for Kashmiri fishes and the fishermen are active in the mornings trying to catch fishes. It is a delight watching them in action with the fishing nets and their catch. If you talk to them, some of them also explain the entire process and show their skills in catching the fishes.
Dine at a restaurant
Dal lake has a few restaurants where you can enjoy the local delicacy. You can stop by the restaurants on your shikara and have a nice snack or a dinner. There are a few restaurants who offer dinner under the clear sky.
Shop at floating market
One of the unique sites to see in Dal lake is the floating market. On your ride in the shikara, you can buy souvenirs or vegetables at this floating market. It is definitely a cool thing to see as you do not get this anywhere in India.
The one hour shikara ride includes a visit to the floating market.
Safety for solo female travelers
Srinagar, including Dal lake is very safe for solo female travelers. There are cops and CRPF at every corner and hence is monitored at all times. I stayed here for more than a week and I did not have any issues whatsoever. However, there are shikara men who come very close to you asking if you want a ride. But other than that, I did not face any problems.
Be sure to be back at your houseboat by 10 PM as it is restricted movement after that.
Closing Notes
Everything about Dal lake, including the sunsets, the shikaras and the busy ducks and birds, was beautiful. I would go back and stay at Dal lake in a blink of an eye, I loved it that much.
Have you been to Dal lake yet? What was your favourite thing to do? Let me know in the comments below.
How can you support me?
You know how much I love coffee, so you can buy me coffee – Buy me Coffee!
Or you can purchase from one of the below travel resources without any extra charge to you.

Travel Resources
Click to book your flight on Skyscanner.com
Click to book your accommodation on Stay22
Click to book a comprehensive travel insurance on Safety Wing
Click to book your tours and travels on Viator or GetYourGuide
If you liked this article and if it was helpful in your planning or traveling, do share, tweet, or pin this post.

Follow me on Instagram | Facebook | YouTube | Twitter | LinkedIn
Do you have a question? Or want any suggestions, and tips for travels, hikes and scuba dives? Use the Subscription box below to sign-up and get updates by email.
PIN for later reference