It is that time of the year where everyone travels. It is a holiday season and it is Christmas. I travel too in December every year. Last year it was South America, a year before it was Dubai, and this year I decided to travel to Delhi and Madhya Pradesh. Delhi because my family wanted to see the Golden Temple and the Taj Mahal and Delhi happens to be the city that connects both.
After a lot of research and watching many travel videos, I found out that Delhi has plenty of things to see and do. It is a city of tombs and it has many historical structures. The city is surely a mecca for historical lovers like me. Also, Delhi is known for its food. I would never miss trying different food including street food while traveling in India. You would also be surprised when I say that Delhi has so many vegan restaurants and options too. Here is a guide to explore Delhi's vegan restaurants.
PIN for later reference
This article may contain affiliate links. For full information, please see our affiliate disclaimer here.
Since I have only 3 days in Delhi and keeping my family's priority, which is shopping in mind, I have planned an itinerary that caters to all of us. I would want my family to see the important landmarks and also get sufficient time to shop.
Delhi is extremely cheap to buy things. And ensure to haggle. I have always been advised to start the haggling at 50% of the quoted amount. And then increase it a bit by bit.
About Delhi
Delhi is India's capital city. It is the largest metropolitan city in the northern part of India. The city is officially known as the National Capital Territory of Delhi (NCT). The old Delhi dates back to the 1600s. The city is situated along the River Yamuna and is bordered by the states of Haryana and Uttar Pradesh.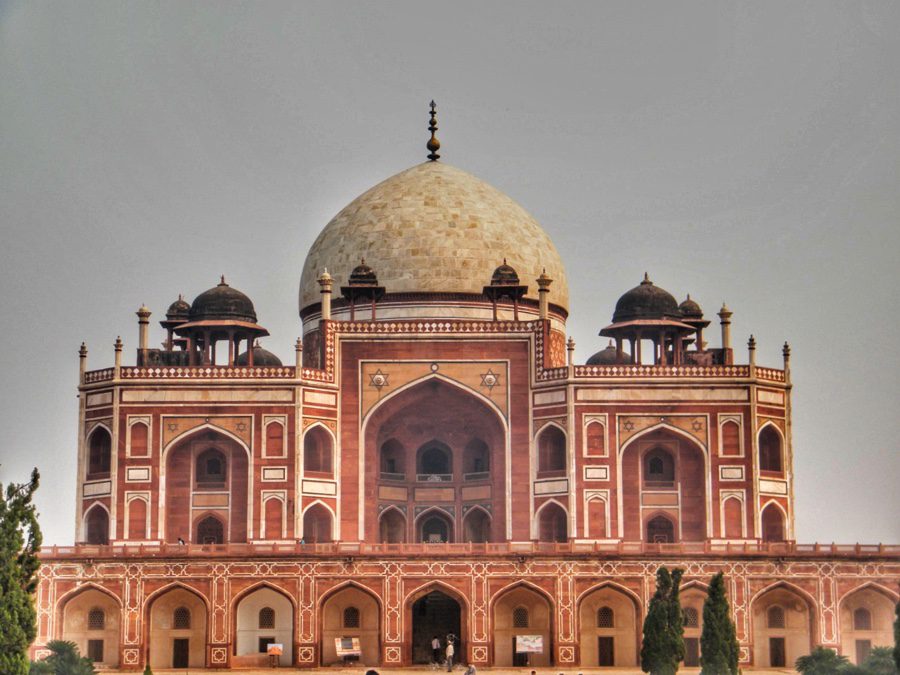 How to get to Delhi?
There are frequent flights between Delhi and any other city in India. This is the quickest and expensive way to get to Delhi. Makemytrip is the best place to look for cheaper flight options.
Ensure to call the airlines and confirm your flight tickets even if you have booked from Makemytrip.
There are also buses and trains that run between the cities. These are the cheaper options but they take a very long time and sometimes is not convenient. The train tickets can be purchased on the IRCTC website and the buses can be purchased from the Redbus website.
PIN for later reference
3 Days Itinerary in Delhi
Day 1
This is the day we land in Delhi, so half of the day is lost in traveling and settling in our Hotel.
Afternoon: My folks love shopping (I know I have said that before).
Our first stop for the day is to go to Chandni Chowk for trying the best paranthas and shop.
If you are an art lover, then you can also visit the Lodhi Art District.
Evening:
Our second stop is India Gate.
For third stop, I am thinking of Akshardham. This is a repeat for me, I loved it and I am sure my family will love this as well.
Day 2
Morning: After breakfast, I am thinking of heading straight to Red Fort. The Red Fort (or Lal Qila) was constructed by Shah Jahan.
Afternoon: We would head to Sarojninagar markets.
Evening: I have not planned anything as we have a bus to Amritsar that night.
Day 3
Afternoon: We have definitely not covered the most important structure – Qutub Minar.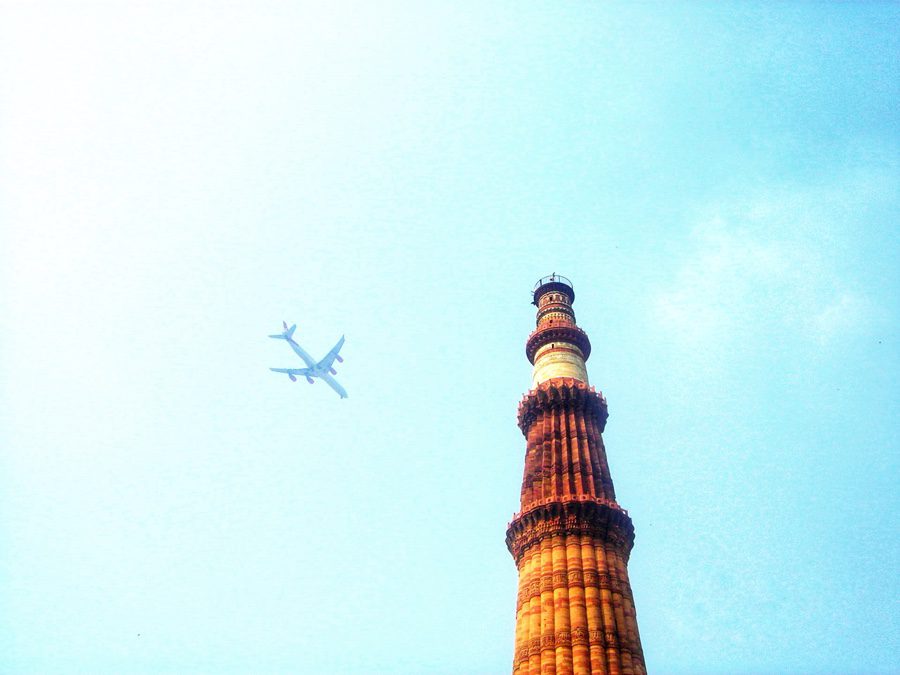 Evening: I definitely want to watch the sunset at Lotus Temple.
Things to see
I have listed a few of the must see monuments in Delhi. However, each of these require a lot of time exploring. I may not be able to cover and see all of them but will definitely try for some of them.
Note: Ensure to carry your identification document to buy tickets and the tickets are purchased at the entrance. Some of these monuments require you to pay extra charges for cameras and photography.
For a detailed list of places to see in Delhi, refer Places to visit in Delhi and Delhi tourism page.
Do not miss the food in Delhi. The food is absolutely amazing and mouth-watering for sure.
Is it safe for solo female travelers?
Delhi is a very tricky city to travel alone. I would say No. I would avoid traveling in this city alone, especially if you are traveling at night. This is rated as one of the most unsafe cities in India and hence I would take all the precautions as possible. However, there are still female travelers who take the risk and travel alone. But I wouldn't do that.
Also, there are a lot of scams that happen in Delhi. I have been cheated a couple of times for money while I was in transit in Delhi. So definitely be careful. Read Avoid Scams in Delhi to avoid the scams that can happen during the travels.
Conclusion
Even though Delhi is unsafe to solo female travelers to a certain extent, it still has a lot to offer. The tombs and the forts are breathtakingly beautiful and I would suggest that travelers do experience this busy city life at least once in their lives.
How can you support me?
You know how much I love coffee, so you can buy me coffee – Buy me Coffee!
Or you can purchase from one of the below travel resources without any extra charge to you.

Travel Resources
Click to book your flight on Skyscanner.com
Click to book your accommodation on Stay22
Click to book a comprehensive travel insurance on Safety Wing
Click to book your tours and travels on Viator or GetYourGuide
If you liked this article and if it was helpful in your planning or traveling, do share, tweet, or pin this post.

Follow me on Instagram | Facebook | YouTube | Twitter | LinkedIn
Do you have a question? Or want any suggestions, and tips for travels, hikes and scuba dives? Use the Subscription box below to sign-up and get updates by email.
PIN for later reference