Dutch Bungalow, a heritage stay in Fort Kochi
Do you love staying at an old and historical building? Something that screams of history and stories from the past? During my recent visit to Fort Kochi, I accidentally stumbled upon Dutch Bungalow. I am a huge fan of history and anything that smells old. As soon as I saw the pictures of the bungalow, I instantly fell in love with it and wanted to spend a night at the property.
Also read | 7 landmarks to see on the Fort Kochi heritage walk.
PIN for later reference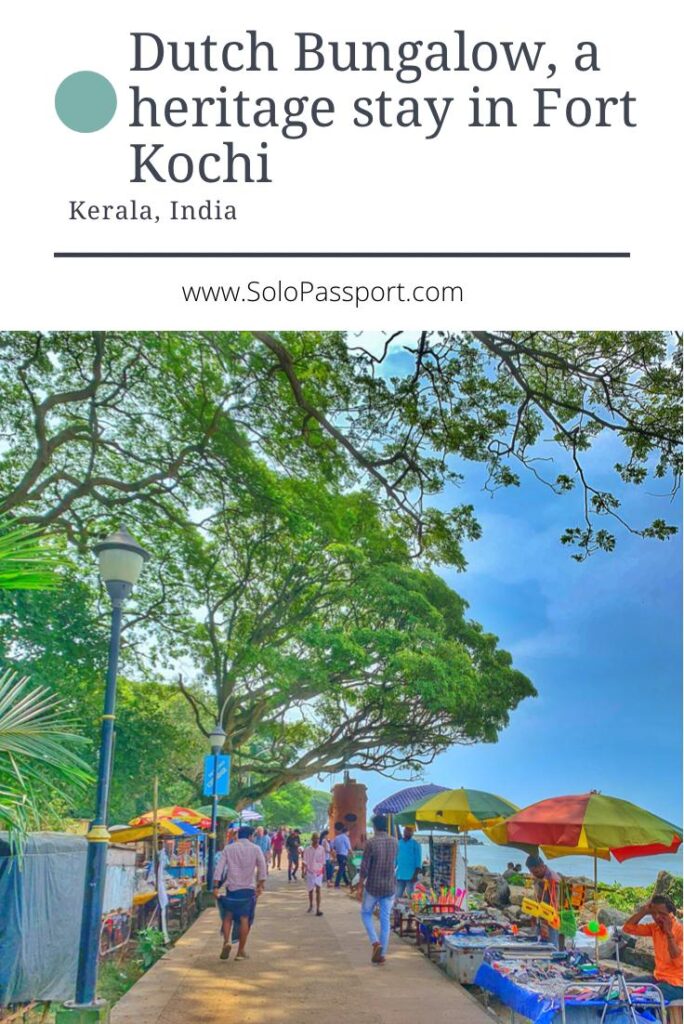 This article may contain affiliate links. For full information, please see our affiliate disclaimer here.
Disclaimers:
The prices mentioned in the post are valid only at the time of publication. Ensure to check the booking websites for up to date information and prices.
Opinions and views expressed solely mine and are unbiased. If the post is a collaboration, then they are specifically mentioned.
Ensure to check the relevant websites for up to date information on COVID protocols.
For any adventurous activities, please note that there is a risk that can be dangerous. Ensure to read the terms and conditions with individual agencies recommended and do them at your own risk.
For visas, it is best to see the embassy website for any changing rules.
About Dutch Bungalow
Located in a central location of Fort Kochi, the Dutch Bungalow is a heritage property with a series of historical events. Operated by Abad Hotels and Resorts, the Dutch Bungalow is a 375 years old heritage building. Situated on the Napier Street of Fort Kochi, the hotel is built in the Dutch style architecture and is just around 100 metres from the beach.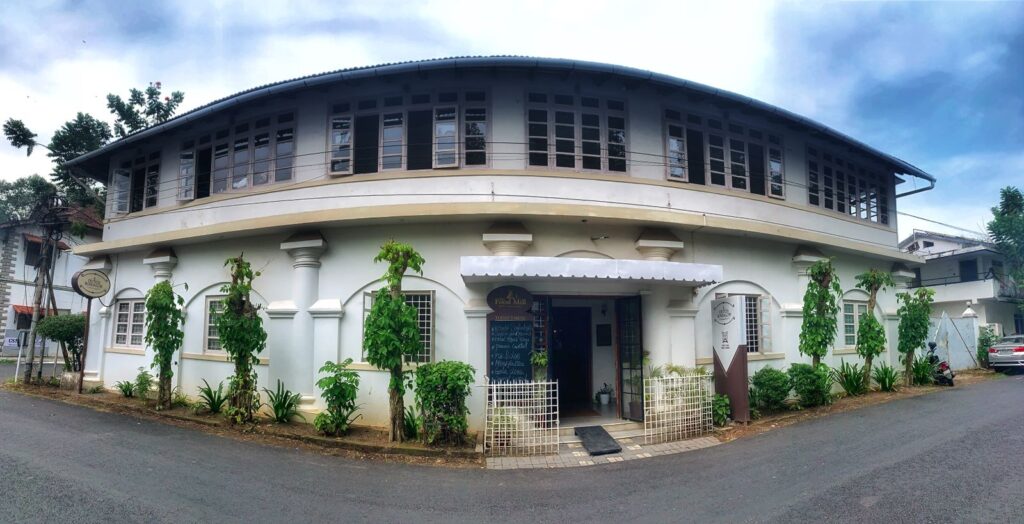 History of Dutch Bungalow
The Dutch Bungalow went through a series of historical events and were passed on to many owners. Named originally as Crystal Palace, the Dutch Bungalow was built in 1668 by Dutch East India company. The natives called it 'Kannadikottaram' which meant 'Palace of Glass'. In 1796, the British conquered and took possession over the building for British Navy. Captain John William Maiden acquired the building from the British government in 1874, which was then sold to Mrs. Letitia Perreira in 1890. The building was sold for just INR 1325 only.
It was later then passed on to a few more owners such as Captain Robert B. Kedslie, Roa Sahib Dr. Mangat Kurlen Varughese and Dr. A. O. Mathews Sankaramangalam. In 1976, the building was gifted by Dr. A. O. Mathews Sankaramangalam to his daughter Mrs. Elizabeth Raju. Finally, in 1995, Fort Heritage Private Limited was given the constitution by the last owner to convert the building into a heritage hotel.
Booking and Check in process
The Dutch Bungalow is available on most of the hotel third party providers such as Booking.com, Make My Trip or Agoda. Or you can also book directly with the Abad Hotels and Resorts website. The booking process was very simple and easy. The stay in the hotel is surely on the expensive side (cost me about INR 5500 per night with taxes during offseason).
You can make the payment online.
If making the payment at the property, there are multiple modes of payments available at the reception, such as Credit card payments, GPAY, PhonePe and PayTM.
The check in process at the hotel was smooth too. There were COVID protocols in place. It just involved an government provided ID check and processing of the payment. After which, I was given the keys to my room.
Rooms at Dutch Bungalow
The Dutch Bungalow has a total of 14 rooms, that are spacious and huge. They were clean and very comfortable. The room had everything that one can think of, an old looking beautiful wardrobe, a huge bed with a big mirror and it also had a verandah with a study table and a chair. The walls and floors were mainly made of wood and they were decorated with paintings that were old.
Other facilities
The Dutch Bungalow does not have too many facilities like the resorts but it does provide the guests with an authentic Kerala and Dutch style comfortable stay. As per the other facilities, the hotel has a swimming pool where guests can have a nice swim on a warm day and relax by the pool. And they also provide a free Wi-Fi that is accessible in the lobby and rooms.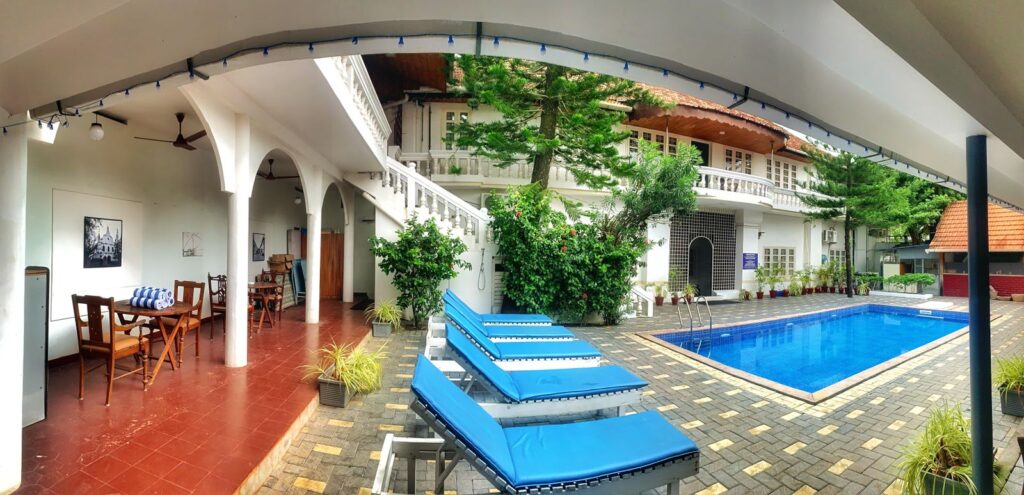 Dining at Dutch Bungalow
There is an in-house restaurant called Food Mil that serves the guests with variety of dishes and food from the authentic Kerala cuisine. As Kerala is known for its fish, definitely do try their fish curry or fish fry. The restaurant is located right next to the swimming pool. I found that the prices for the food were reasonable and some of the dishes were very tasty and delicious.
Note: Breakfast is included in the price you pay for the night.
How to get to Dutch Bungalow?
Airport – The nearest airport to Dutch Bungalow is Kochi International and Domestic airport. Almost all domestic airlines including SpiceJet and Indigo operate at Kochi airport. The distance between Kochi airport and Dutch Bungalow is around 45 kilometres and the journey by road takes around 1 hour 15 minutes.

There are local buses that run between Kochi airport and Fort Kochi. They take a longer time but the fare is just INR 70 per person. Ensure to have the exact amount of change as the local buses only take cash.
Kochi also has Uber taxis but they are usually not that easily available and the wait time is longer.

Train – Kochi has one of the biggest railway stations and is connected with all major cities and towns across India. The distance between Kochi railway station and Dutch Bungalow is just around 15 kilometres and the journey by road takes about 35 to 40 minutes.
Bus – There are frequent buses, operated by Kerala government and private operators, between Kochi and other major cities and towns.
Closing Notes
I absolutely loved and enjoyed staying at Dutch Bungalow. The staff were very friendly and nice. Being a solo female traveler, I usually look for safety and comfort and I got both of these in Dutch Bungalow. Not for once I had any issue whatsoever. Also, the rooms were very spacious and I loved the décor of the entire hotel. I highly recommend staying at the Dutch Bungalow when you are in Kochi.
Have you stayed in a lovely heritage hotel? Let me know in the comments below.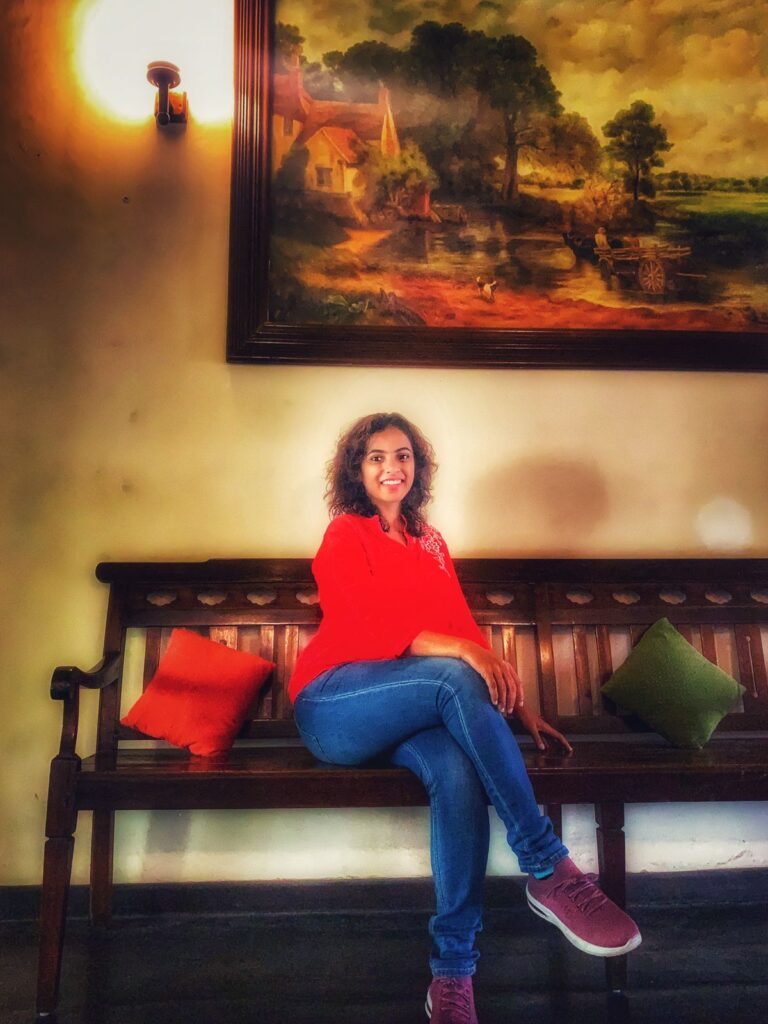 How can you support me?
You know how much I love coffee, so you can buy me coffee – Buy me Coffee!
Or you can purchase from one of the below travel resources without any extra charge to you.

Travel Resources
Click to book your flight on Skyscanner.com
Click to book your accommodation on Stay22
Click to book a comprehensive travel insurance on Safety Wing
Click to book your tours and travels on Viator or GetYourGuide
If you liked this article and if it was helpful in your planning or traveling, do share, tweet, or pin this post.

Follow me on Instagram | Facebook | YouTube | Twitter | LinkedIn
Do you have a question? Or want any suggestions, and tips for travels, hikes and scuba dives? Use the Subscription box below to sign-up and get updates by email.
PIN for later reference