Eden beach, the Blue flag beach in Pondicherry
Did you know that Pondicherry has a Blue flag beach? Yes, Eden beach is the only Blue flag beach in Pondicherry. It is one of the picturesque beaches that the city has. Last time when I was in Pondicherry for a scuba diving holiday, I ended up visiting Eden beach and I must say it was totally worth it. With clean beach and spectacular sunset, Eden beach is a very pretty beach on the east coast of India.
PIN for later reference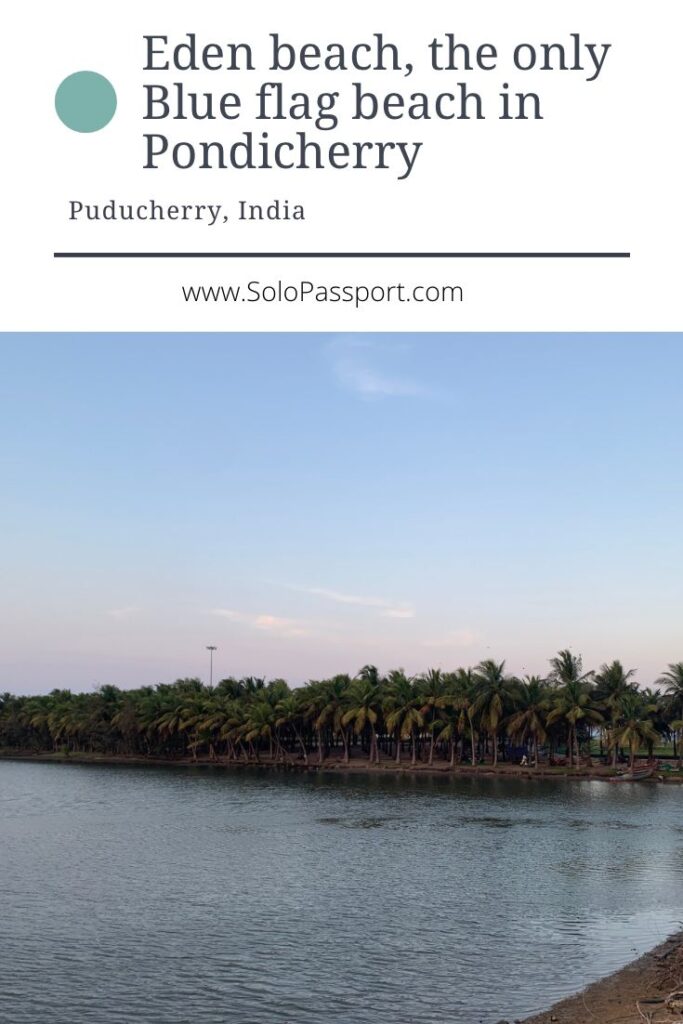 This article may contain affiliate links, meaning if you decide to make a purchase via my links, I may earn a commission at no additional cost to you. For full information, please see our affiliate disclaimer here.
About Eden beach
With coconut trees along the beach, Eden beach is one of the twelve blue flag beaches in India and the only and first blue flag beach in Pondicherry. It received its Blue flag accreditation in the year 2019. Located in Chinna Veerampattinam, Eden beach reminds tourists of the landscapes of Kerala.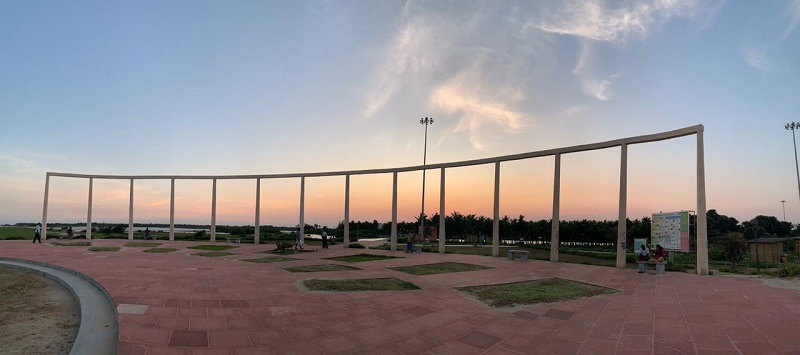 What is a Blue flag beach?
Founded in 1981, the Foundation for Environmental Education (FEE) provides an eco friendly tag called the "Blue Flag" to the cleanest beaches in the world and this accreditation is based on many factors such as water quality, environment information, safety, education, service and facilities.
Best time to visit Eden beach
Pondicherry is best visited between October and March as the weather is pleasant and not humid. The Eden beach is open every day between 6 AM and 7 PM, and the best time to visit the beach is during the sunset as the views are stunning.
How to get to Eden beach?
Eden beach is located at Chinna Veerampattinam which is around 9 kilometres from Pondicherry main bus stop. And by road, the journey takes only around 25 minutes. There are buses that operate between Pondicherry main bus stop and Eden beach.
Note: The local buses are not that frequent during the day.
The fare for the buses have to be paid by cash. Ensure to carry exact change for the bus fare.
Where to stay near Eden beach?
Eden beach does not have too many properties around for stay. However there are a few of them where you can stay at a walking distance from the beach.
Radisson Resort – One of the best properties to stay at Eden beach. Built in Franco-Tamil architecture, the Radisson Resort is a 3.5 stars resort features 46 chalets and 5 private villas.

The cost of a room starts from INR 12000 per night.
Top things to do at Eden beach
Swim in the ocean
There are very few beaches in Pondicherry where one can swim. As Eden beach is monitored and patrolled, there is a safe swimming zone where tourists can swim.
Ensure to be within the limits while swimming in the ocean.
If you are not a confident swimmer, then be sure to always have some one with you when you go into the ocean and be in the shallow waters.
Walk on the beach
The ocean is calm and the walk on the beach is one of the therapeutic things you can do at Eden beach. Try walking with your bare feet to feel the sand under your toes and to have a relaxed feeling.
Watch the sunset
The sunset is mesmerising and the views of the ocean with sky changing colours are a divine to look at. Definitely, go on time before sunset so you can sit down by the beach and watch the amazing sunset.
Have local snacks
There are a series of local vendors selling snacks and fruits. It is fresh and tasty. So, do not miss on enjoying the local food from the vendors, especially raw mangoes with some salt and chilli powder.
Play area for the kids
The beach is perfect for all ages. There is a play area for the kids to play and be safe near the beach. If you have kids, then do take them to this play area where they can mingle and play with other kids.
Scuba diving with Samudra Adventures
One of the properties to stay at Eden beach is the Samudra Adventures and eco-friendly dive resort. The resort also has a dive centre that takes visitors for scuba diving in Pondicherry. And as I have personally gone diving with them, I can vouch that they are one of the best dive centres in Pondicherry. Their staff are friendly and the dive sites that they select are unique and beautiful.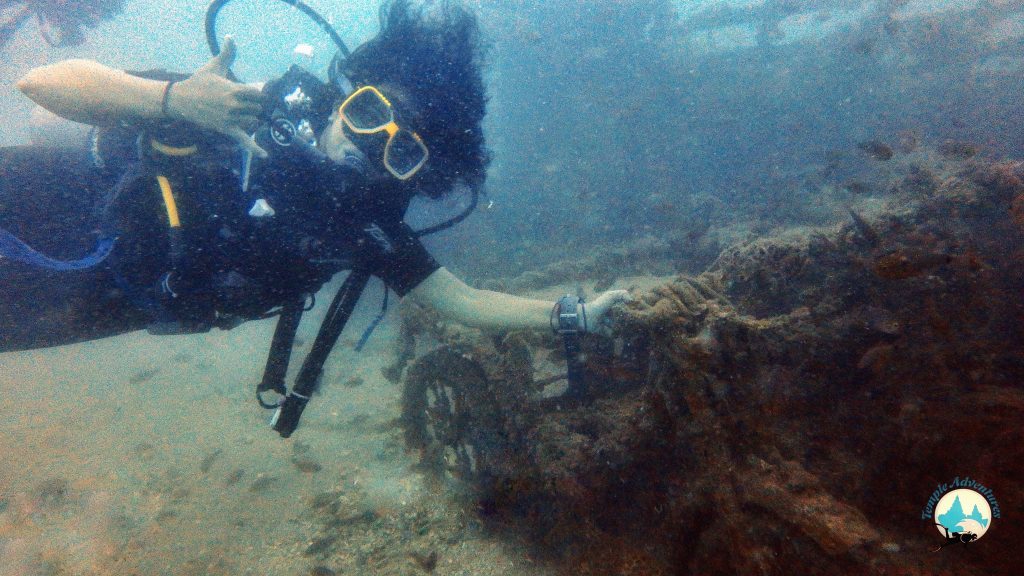 Safety for solo female travelers
Eden beach is one of the safest beaches in Pondicherry and is perfectly solo female traveler friendly. The people usually mind their own business as the beach is patrolled and the visitors are family friendly people. However, like any other place in the world, be cautious, especially at night.
Closing Notes
Eden beach is totally worth visiting as it is one of the cleanest beaches in Pondicherry and it has so many things to do. I loved visiting this beach as the ocean is calm and the whole vibes of the beach is chilled out. I highly recommend adding Eden beach to your itinerary when you are in Pondicherry.
Have you been to Eden beach? What did you like about it? Let me know in the comments section below.
How can you support me?
You know how much I love coffee, so you can buy me coffee – Buy me Coffee!

Or you can purchase from one of the below travel resources without any extra charge to you:
Travel Resources
Book your flight on Skyscanner.com or Trip.com
Reserve your accommodation on Stay22
Buy comprehensive travel insurance on SafetyWing and WorldNomads
Book your tours and travels or purchase tickets on Viator or GetYourGuide
For a universal SIM card, use DrimSim
If you liked this article and if it was helpful in your planning or traveling, do share, tweet, or pin this post.

Follow me on Instagram | Facebook | YouTube | Twitter | LinkedIn
Do you have a question? Or want any suggestions, and tips for travels, hikes and scuba dives? Use the Subscription box below to sign-up and get updates by email.
PIN for later reference