5 things to do in Pondicherry
No matter how many times you visit a place, there will always be something new for the next time. I believe that you can never say a place is covered or seen just by visiting it once or by checking in at a place. This was my third time in Pondicherry and I still found new things to explore. The vibes and the laid back nature of Pondicherry is what makes it special.
PIN for later reference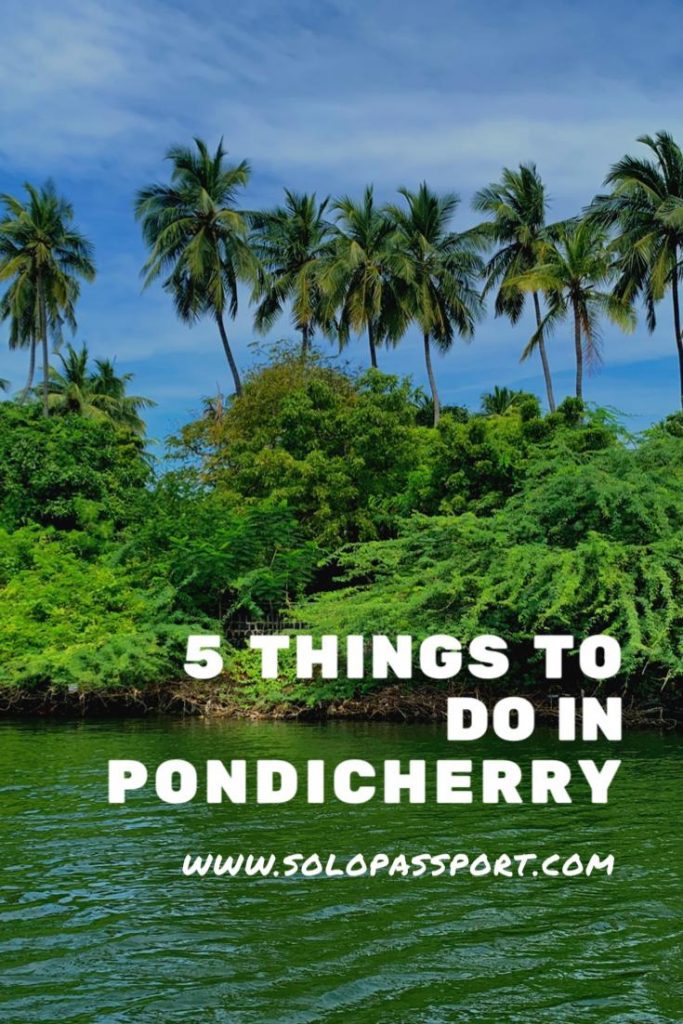 This article may contain affiliate links, meaning if you decide to make a purchase via my links, I may earn a commission at no additional cost to you. For full information, please see our affiliate disclaimer here.
Where is Pondicherry?
Pondicherry, also known as Puducherry, is a Union territory town in the state of Tamil Nadu. It was a French colonial settlement until the year 1954. The town is a gem of South India and is a great place for an ideal beach vacation. The town was the residence of Sri Aurobindo and the ashram dedicated to Sri Aurobindo still operates from Pondicherry. There are several temples, churches, beaches, and monuments in the town and is a huge attraction for tourists and travelers.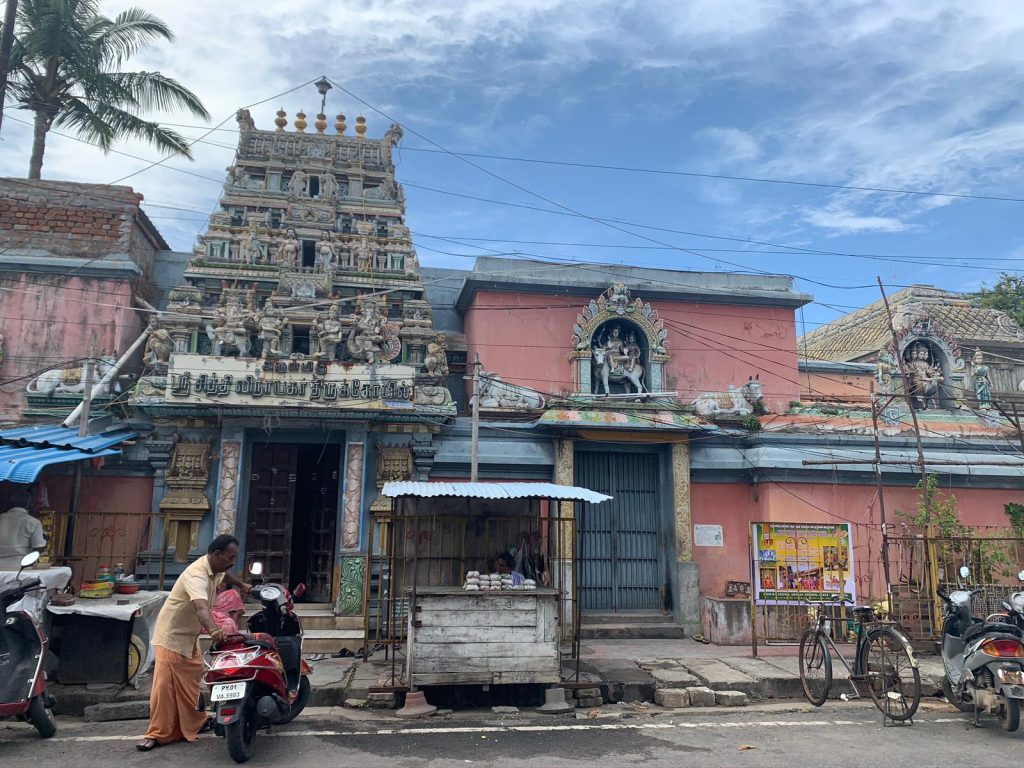 The best time to visit Pondicherry is between October and March as the town is relatively cooler during these months. One needs at least 3 to 4 days to see and explore Pondicherry.
How to get to Pondicherry?
Drive – The total distance between Pondicherry and Bangalore is around 310 kilometres. The total drive takes about 7 hours. The first two times I visited Pondicherry, my friends and I had driven from Bangalore.

On route from Bangalore to Pondicherry, there is a beautiful fort Gingee/Senji Fort that can be visited.

Bus – There are interstate both public and private buses between Bangalore/Chennai and Pondicherry. The third time, I traveled by an overnight bus from Bangalore. The best website to book buses is Redbus.
Train – There is a direct train between Bangalore and Pondicherry. Access the IRCTC website for up-to-date information.
Commute within Pondicherry
The best way to commute in Pondicherry is by hiring motor bikes or scooters. The scooters are available for INR 350 to 400 per day. It was lovely riding the bike in Pondicherry, especially at White Town as it is very beautiful with lots of colourful buildings and greenery. But be careful while riding in Pondicherry. There is nothing called as traffic rules and the vehicles do not have brakes (not literally) so people do not stop for anything.
Contact name for hiring a bike: Padmanabhan.
Contact number: +91 95663 81377.
5 things to do in Pondicherry
There are so many things to do in Pondicherry. I was there for a week this time, in spite of it I felt it was less time. It is a town where one can have a relaxed holiday, visiting the various French styled cafes and walking around the streets. However, I would like to mention the top 5 things to do in Pondicherry.
Visit Auroville
Auroville must be the number one thing to do while in Pondicherry. The Auroville city is around 10 kilometres from Pondicherry. It is an experimental township founded in the year 1965, by Mirra Alfassa. In the middle of Auroville is the meditation centre known as the Matirmandir.
Auroville wants to be a universal town where men and women of all countries are able to live in peace and progressive harmony, above all creeds, all politics and all nationalities. The purpose of Auroville is to realize human unity.

—?Mirra Alfassa
There are frequent buses between Pondicherry and Auroville. The quickest and easiest way to travel is by an auto or a taxi.
Walk from Kargil War memorial to the Old Port
One of the cool things to do in Pondicherry is to walk from the Kargil War memorial to the old port. The walking path is along the Rock beach and is an easy 1.5 kilometres walk.
I have always believed that if one wants to get a feel of a city or a place, then exploring it by Walk is a great way to understand it. Even though this was a short walk of just 1.5 kilometres, it still provides a great way to see and observe the locals and the visitors. I would totally recommend doing this while in Pondicherry.
Scuba diving
Not many are aware but Pondicherry is great for scuba diving along the East Coast of India. It has diving sites that cater for all levels of divers, from beginners to experienced divers. There are many beautiful dive sites from 12 to 40 metres. However, the most popular one is the Temple Reef, also called as Four corners, which is the artificial reef and is amazing for the beginner level scuba divers. Pondicherry also has PADI recognised dive site, the Aravind's Wall, which is best for the certified advanced open water divers and above. I highly recommend scuba diving in Pondicherry at least once as the marine life is amazing and abundant.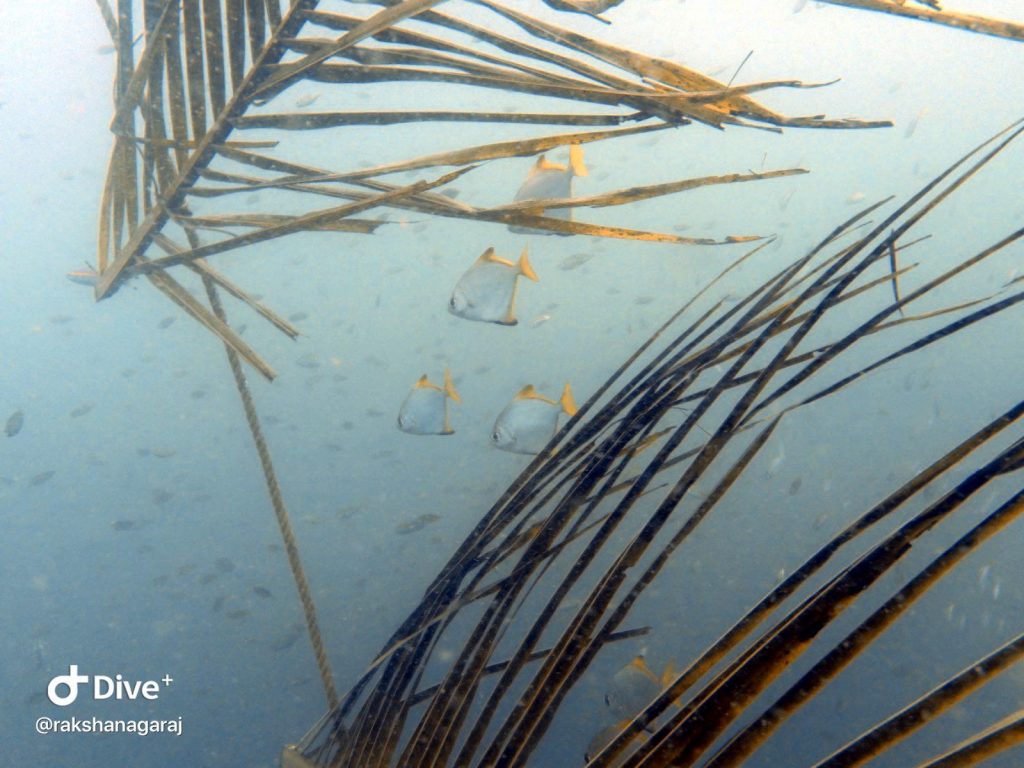 Visit the Paradise beach
Paradise beach is one of the famous beaches of Pondicherry. It is a very cool beach to spend an afternoon. The beach is very clean and very well maintained.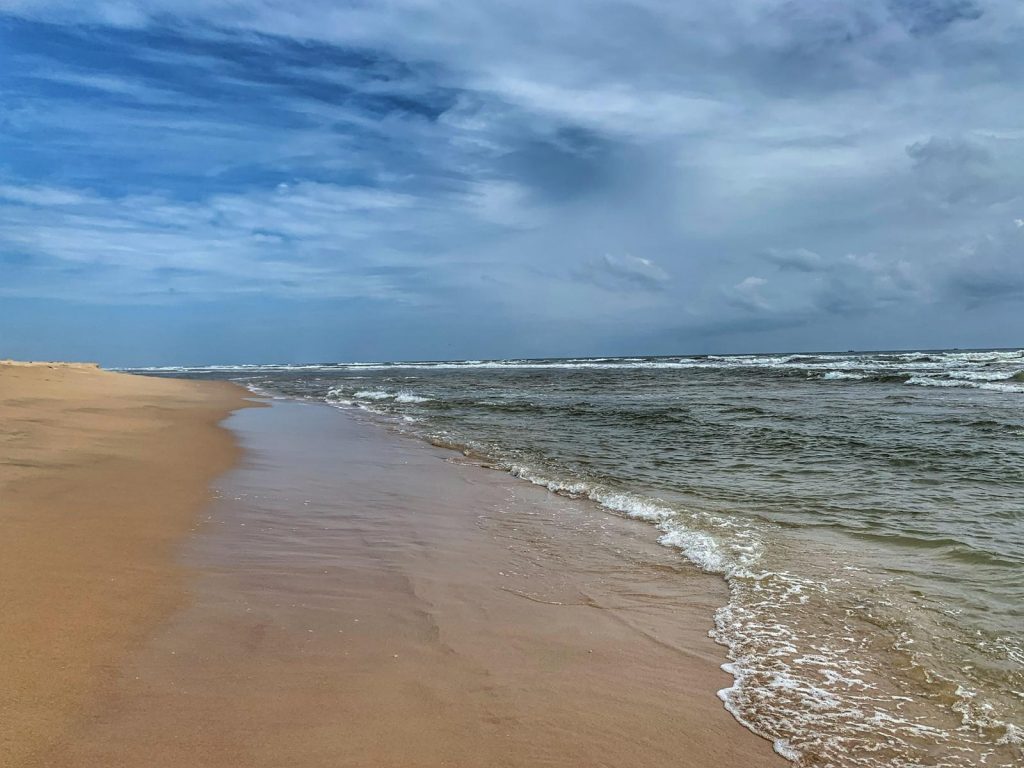 The only way to reach Paradise beach is by boat. The boat point is at the Chunnambar boathouse and the boat ride takes around 20 minutes.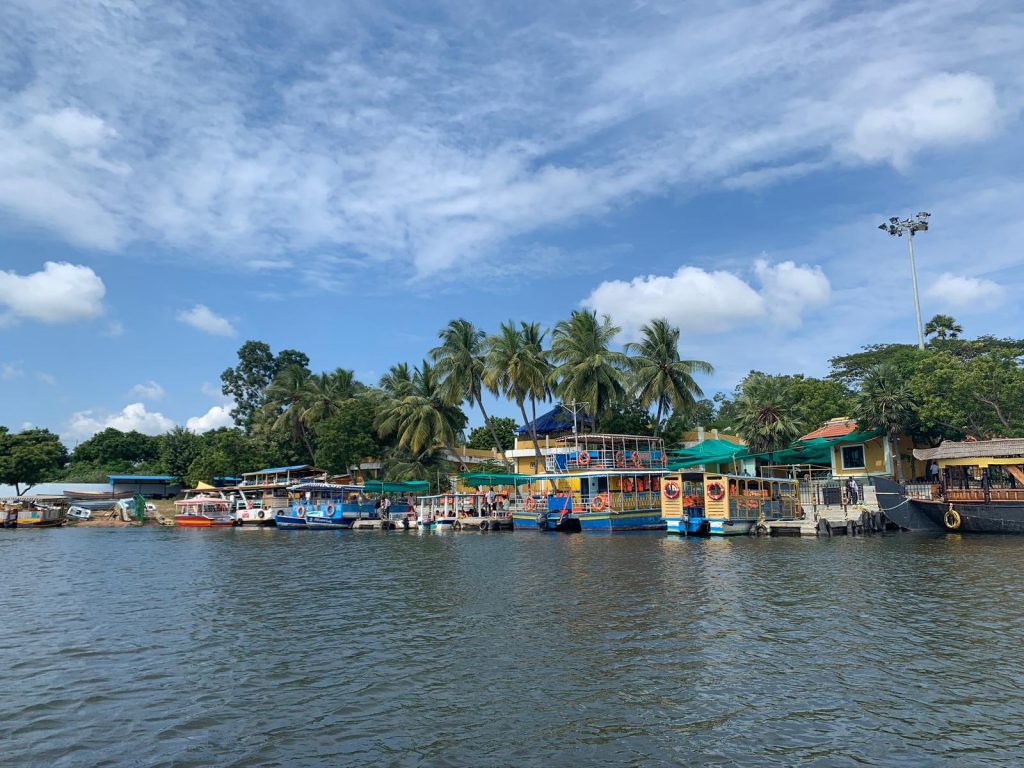 The entrance fee to the boathouse is INR 30 per adult and the motorboat fee is INR 300 per adult.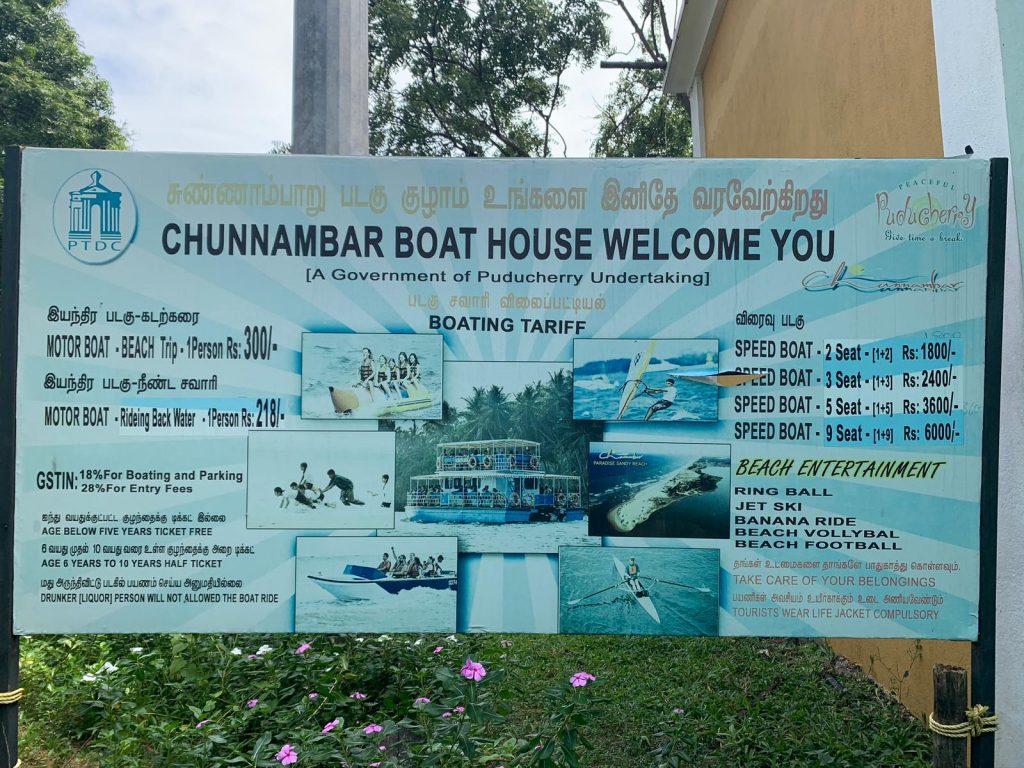 Note: Sip tender coconut along the Paradise beach. It is definitely heavenly.
Note: Not all beaches in Pondicherry are allowed for swimming and they are really dangerous. So please do check with the authority before attempting to swim.
Enjoy the Cafes
There are plenty of cafes in Pondicherry. They range from being an Instagram picture perfect to the cafes where one can sit by the beach, sipping a cold coffee watching the waves. Some of the cafes that I visited are:
Even though Le Cafe is very famous and I was suggested by many of my Insta friends and followers, I did not like the food as much at this cafe. There are better cafes that serve delicious food. However, the views of the ocean were breathtaking.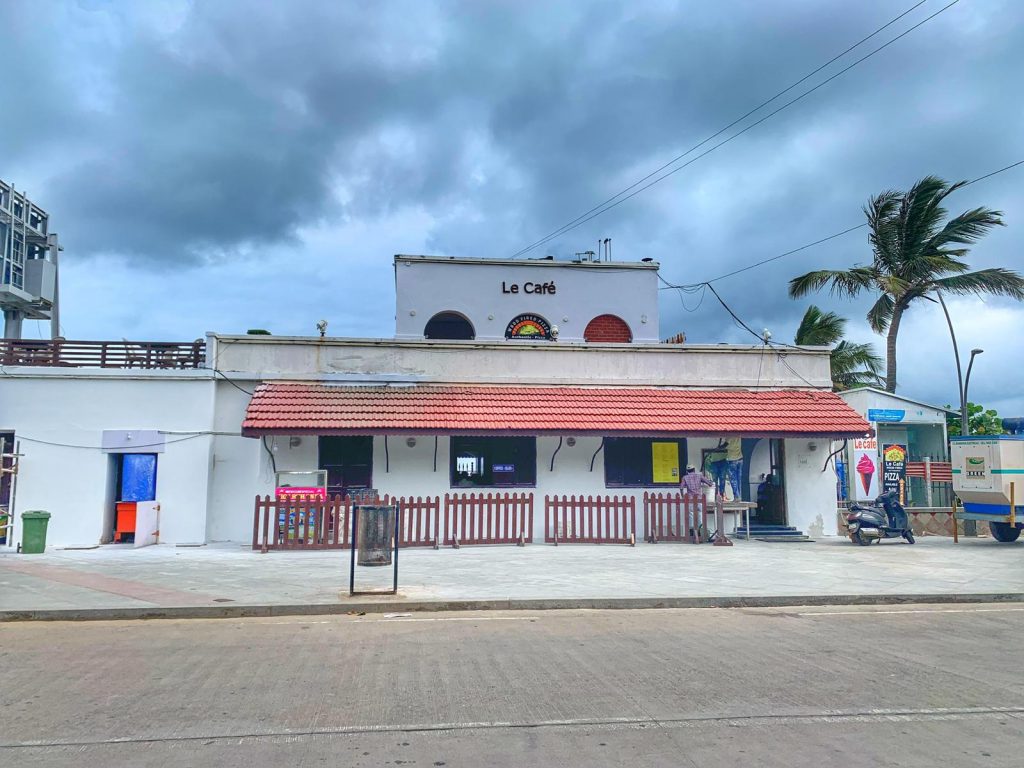 Coromandel Cafe, which has been rated as one of the best cafes/restaurants to visit in India. I loved the ambiance and food but I do wish they improve their service as the staff takes a very long time and are usually clueless.
Note: The food at Coromandel Cafe is expensive.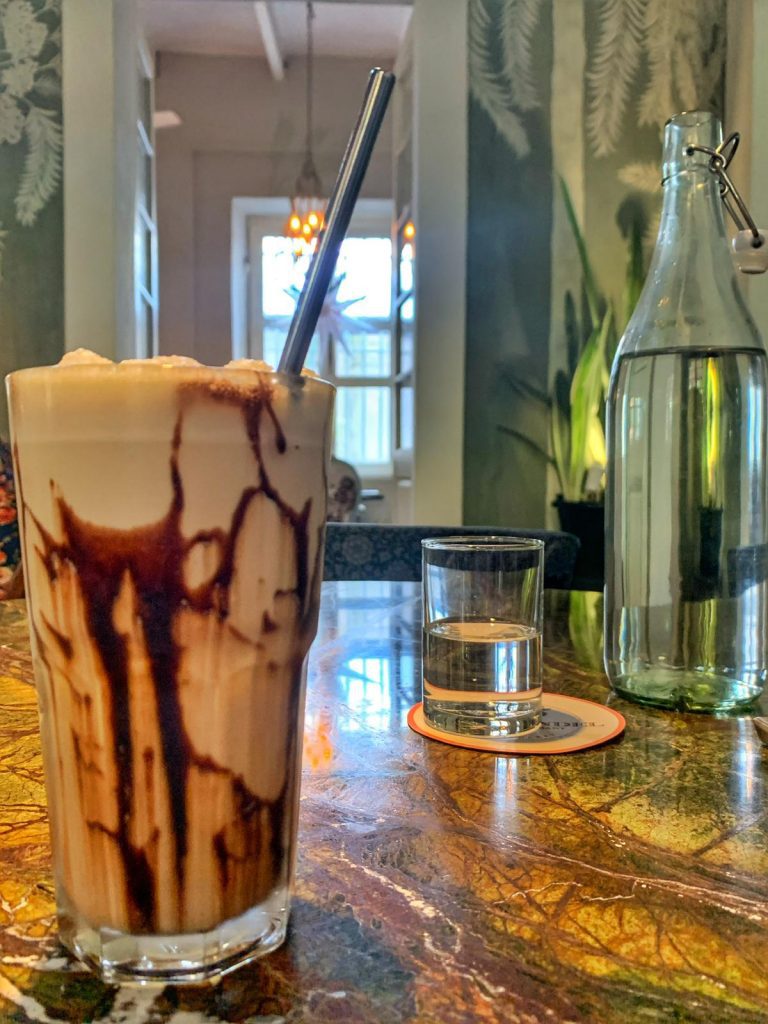 Hope Cafe – I spent a relaxed evening at Hope cafe. I loved this cafe. The drinks and the food were beautifully served and very delicious. I recommend visiting this cafe.
Safety for female solo travelers
I solo traveled in Pondicherry for a week, and I did not have any problems whatsoever. It is absolutely safe for female travelers. The people are decent and will not trouble you that much. However, there is a norm of people walking up to you so they can take selfies with you. Just politely deny them which they respect and go away. It happened to me quite a few times. Other than that I did not face any issues.
Note: Like any other place, keep yourself on a guard especially at nights.
Other important information
Stay – In the one week I stayed in Pondicherry, I stayed at two different properties.

Club Mahindra Pondicherry – While this property is amazing for family, it is quite far from Pondicherry city. Every time I wanted to go to the city, I spent Rupees 750 one way in a taxi. Note: There are no Uber or Ola taxis, so the only choice is to take the taxi from the resort which is very expensive. Other than the location, the resort was beautiful and they had their own beach. The staff is very friendly and the rooms are spacious and comfortable.
Micasa Hostel – I fell in love with this property. This is at a very ideal location and the hostel is very safe for travelers. It is just 10 minutes walk from Promenade Beach. The hostel has air-conditioned shared dorms for males and females.
Food –

As there is a French influence, the common food is croissants and baguettes for breakfast. Some of the cafes have delicious fresh cakes and bread.

The South Indian food such as Idli and dosa is equally famous among the locals.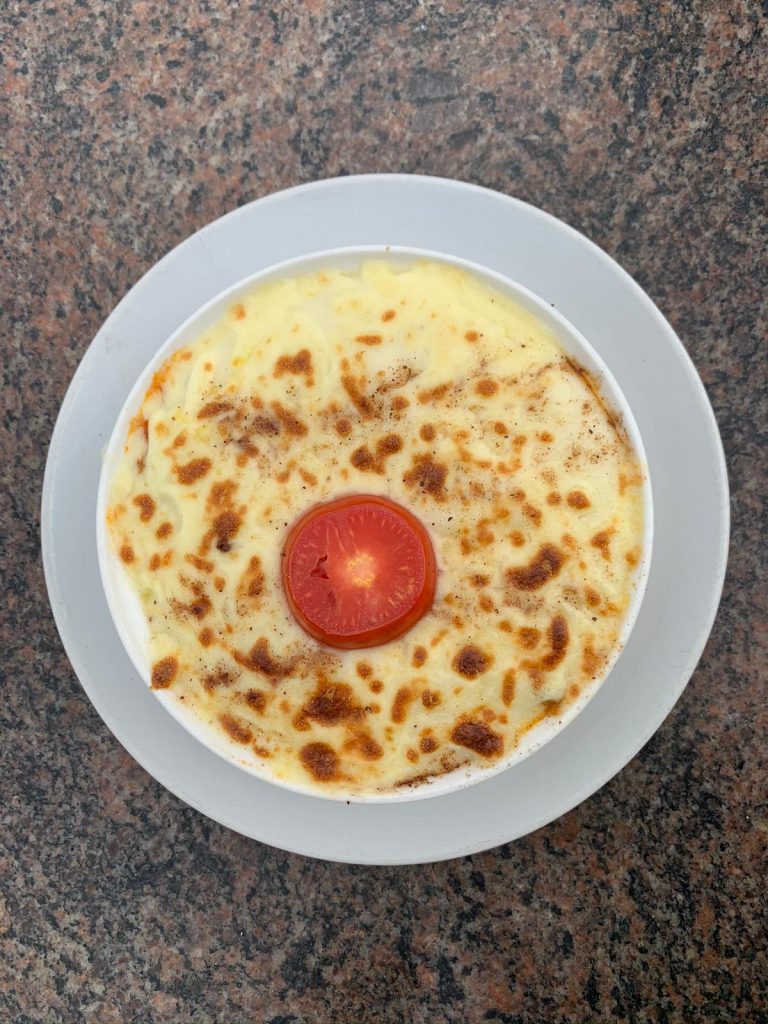 Shopping –

Pondicherry is famous for textiles and pottery.
There are festivals along the beach that host the local vendors all at one place where one can shop for these textiles and local products.
These are ideal for buying souvenirs.
Note: Do haggle. The vendors reduce the price drastically if you haggle it right.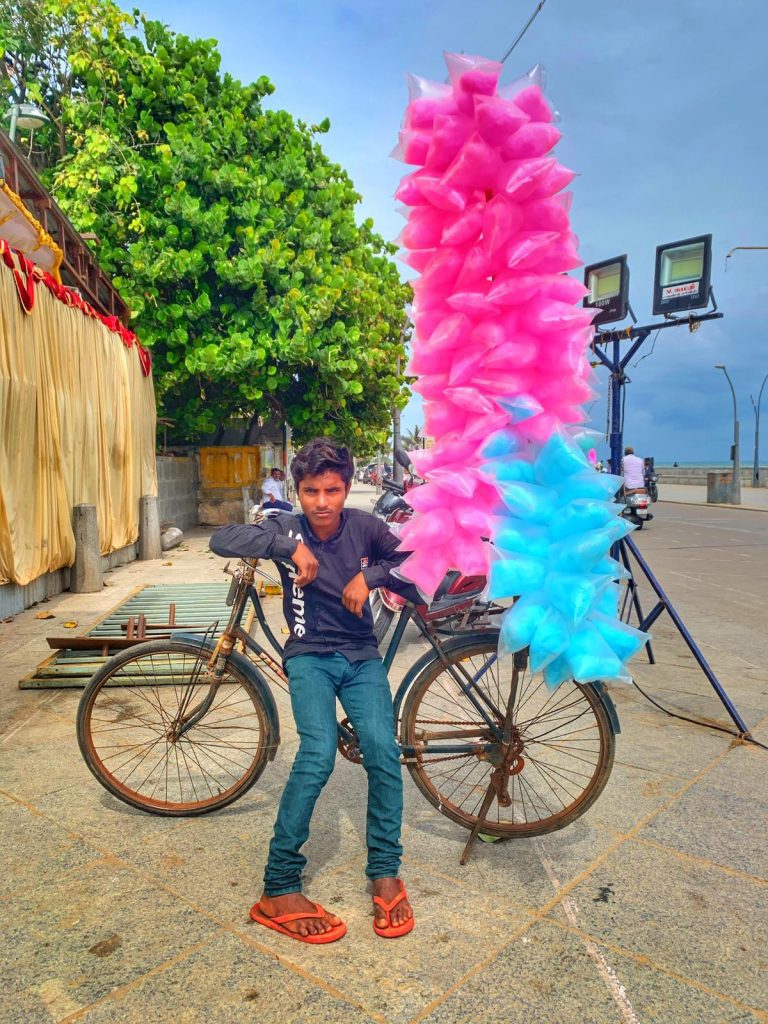 Street art –

Pondicherry is famous for its street art. There is so much graffiti all around the town.
Do explore and enjoy these artistic walls.
Closing Notes
Pondicherry is very close to my heart. I have had very beautiful memories and I will always cherish those moments and experiences that I have had all three times. I will plan again when I visit India the next time.
How can you support me?
You know how much I love coffee, so you can buy me coffee – Buy me Coffee!

Or you can purchase from one of the below travel resources without any extra charge to you:
Travel Resources
Book your flight on Skyscanner.com or Trip.com
Reserve your accommodation on Stay22
Buy comprehensive travel insurance on SafetyWing and WorldNomads
Book your tours and travels or purchase tickets on Viator or GetYourGuide
For a universal SIM card, use DrimSim
If you liked this article and if it was helpful in your planning or traveling, do share, tweet, or pin this post.

Follow me on Instagram | Facebook | YouTube | Twitter | LinkedIn
Do you have a question? Or want any suggestions, and tips for travels, hikes and scuba dives? Use the Subscription box below to sign-up and get updates by email.
PIN for later reference