Day trip (hike) to Gingee/Senji Fort (Tamil Nadu)
One of the top touristy destinations to see in Pondicherry is the Gingee Fort. I visited this beautiful monument during my second trip to Pondicherry and instantly fell in love with it. I have always been fascinated with forts and love to explore the history behind each one of them.
PIN for later reference
Please note: This post may contain affiliate links which means I may earn a commission if you make a purchase by clicking a link on this post. This will be at no additional cost to you. Affiliate links help me keep this website up and running. Thank you for your support.
About Gingee Fort
Gingee Fort is also known as Senji Fort. It is one of the amazing forts to get some insights into the history of Tamil Nadu.
Did you know that there are many names given to Gingee fort. It is also known as Chenji, Chanchi, Junji and Senchi fort?
Built around 1190 AD, the fort was owned by many dynasties including Cholas, Nayakas, Marathas, and Mughals. And ultimately passing the ownership to the British Empire. The fort is associated with Raja Tej Singh, who unsuccessfully revolted against the Nawab of Arcot and lost his life in the battle.
Famous for its architectural design, the Gingee fort has three citadels in three different directions. The complex is made up of three hills that form the citadels:
Krishnagiri.
Rajagiri.
Channarayanadurga.
The complex has several marriage halls, prison cells and a temple for Goddess Chenjiamman.
The fort currently is maintained and monitored by Archeological Survey of India.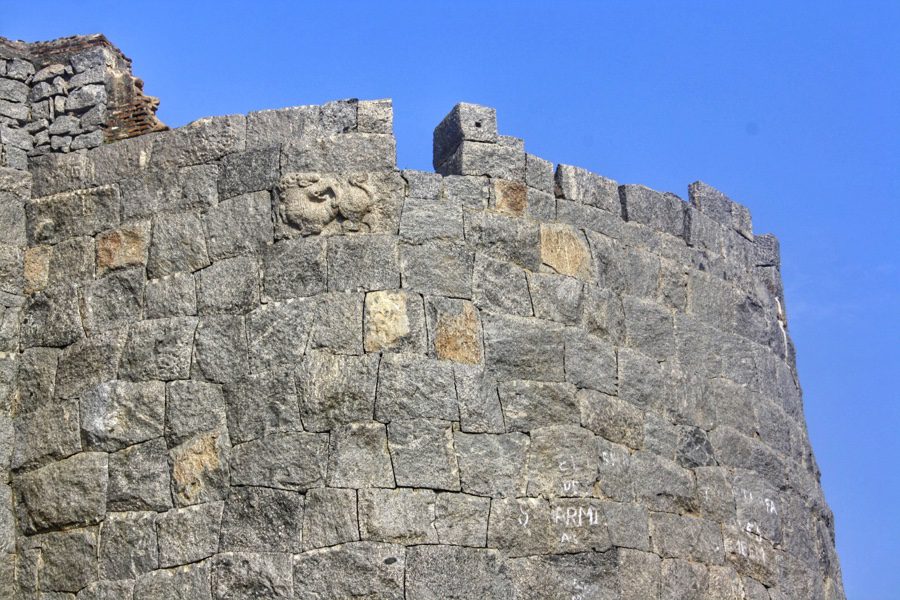 How to get there?
Driving – The distance from Bangalore to Gingee Fort is approx. 240 kilometres which take about 5 hours to drive. The best way to reach the Gingee Fort is by driving.

There is a safe car park at the base of the hill.
Public transport – The nearest bus stop is the Tindivanam bus stop. There are buses between Pondicherry and Tindivanam. The distance between Pondicherry and Tindivanam is approx. 70 kilometres and takes 3 hours of the bus journey. And there are many frequent buses between Pondicherry and Bangalore.

The timings and the routes of the buses can be viewed on the Redbus website.
Entrance fee & Timings
The fort has an entrance fee of INR 5 for Indians and INR 100 for Foreigners. For up-to-date information on the entrance fee, ensure to check at the ticketing office at the base.
The entrance ticket is purchased at the base of the fort.
The fort is open every day throughout the year from 9 AM to 3:00 PM. For a lesser crowd, visit the fort during the weekdays.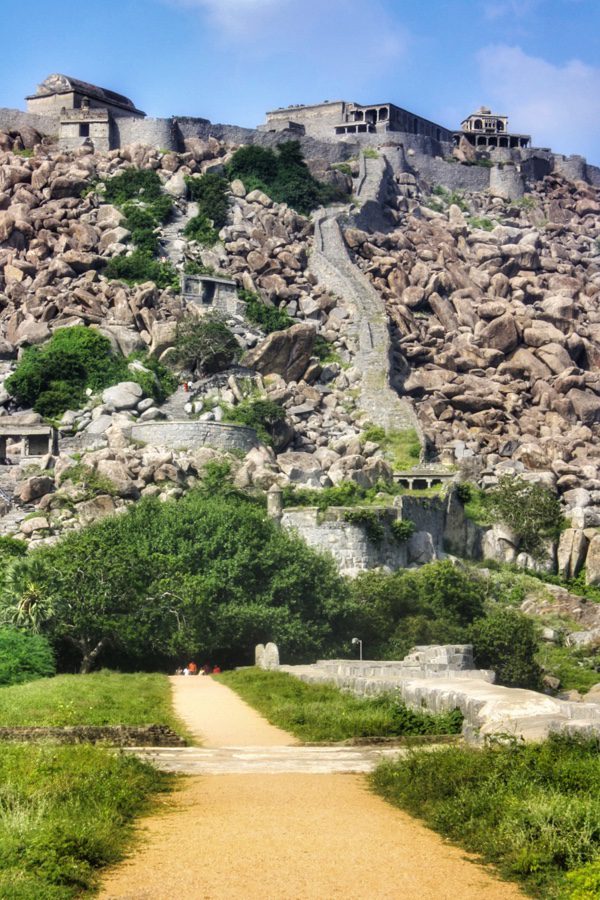 Trekking/hiking
Even though it is a short hike, it is quite steep and has steps to get to the top. The path is well-marked and is easy to follow. There are a lot of people over the weekends and hence there are no chances of getting lost.
The best time to visit the fort is between August and December as it is a bit pleasant when compared to other times of the year.
Logistics
Starting and ending point: Car park at the base of the hill.
Time taken: The fort is on top of a hill and is a trek for about 1 hour one way.
Grade: It is a steep trek so I would scale it as a Moderate trek.
There are 400 steps to reach the top.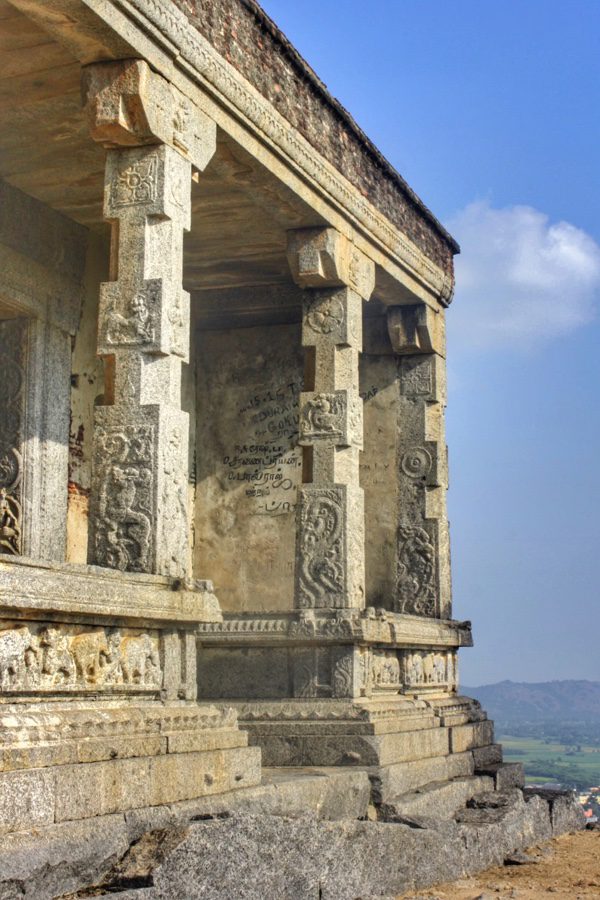 Important Information
There is no food or stalls at the fort. Ensure to carry sufficient water and snacks. You will need a sufficient amount of water to get through the day as generally, it is quite hot in Tamil Nadu.
Be aware of the monkeys. They do come close if you are carrying a bag or snacks. When they come closer, confront them with a loud noise and they generally go away. Never get up close to them and be careful when they have babies or are in large groups.
Be prepared for hot weather as Tamil Nadu in general is very hot.
Wear sturdy and comfortable shoes. As I said before, it is a steep trek and hence wearing a good pair of shoes makes a lot of difference.
Carry a hat and good sunglasses. It can get very hot and wearing a good hat/sunglasses protects your eyes.
Carry an extra pair of socks. This is to be prepared for uncalled blisters during the trek. You can change your worn socks with a fresh pair of socks.
Please do not litter or write on our monuments. This is our history and we need to protect it at any cost.
Carry your trash back and do not throw it on the hill or inside the fort.
Do not harm nature and its animals. Do not throw stones or sticks at the monkeys.
And more importantly, enjoy your trip to Gingee fort.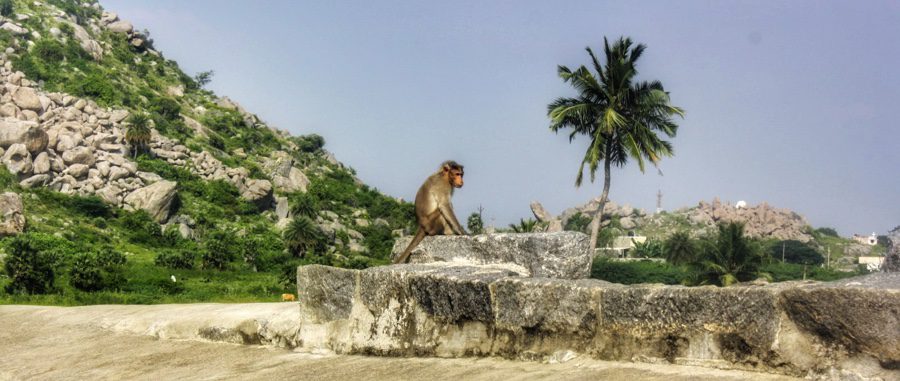 Safety for solo female travelers
There are very few places that I suggest one can visit as a solo female traveler. And this place is one of them. I think it is very safe to visit as a solo female traveler and I did not have any issues/concerns while I was there. This fort is a monitored fort and hence there are people to take care of when there are problems. However, like any other place, I would suggest being aware of surroundings and take precautions, especially at nights.
Closing notes
As I mentioned earlier, I am always interested in the way forts are constructed and built. I love the history and the culture that they portray about a city or a place. It is mesmerizing to even think the way these forts were visualized during those times and were constructed with so much detail.
And yes, I loved this fort. I enjoyed everything about the fort especially the way it was built and the views it provided. So, I definitely recommend and it is a must visit place when you are in Pondicherry next time.
PIN for later reference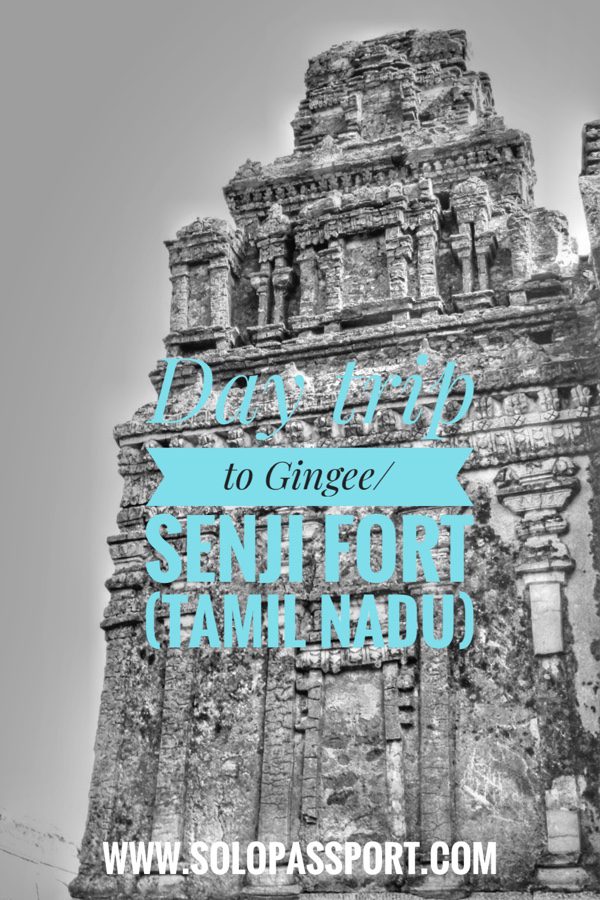 Gallery
Also read
PIN for later reference