7 things to do in Gold Coast
Gold Coast is a happy and party city. Known for its nightlife and theme parks, Gold Coast is a place where most backpackers and tourists love. It is a tourist friendly city and it is just an awesome place to have a great holiday.
About Gold Coast
Gold Coast is a vibrant city in Queensland state of Australia. Just about 75 kilometres from Brisbane, it is a very popular spot for tourism. The Gold Coast was originally known as South Coast. But because of the ever growing real estate prices and other goods and services, it became known as the Gold Coast.
The Gold Coast hosted the 2018 Commonwealth Games.
The best time to visit Gold Coast is during the months of May to October as the weather is pleasant. Gold Coast enjoys the tropical weather and has sunshine throughout the year. And one at least needs 4 to 5 days to enjoy the Gold Coast.
This article may contain affiliate links. For full information, please see our affiliate disclaimer here.
How to get to Gold Coast?
Gold Coast is a very popular destination in Australia and hence is easily accessible from all major cities around the country.
Flight
Gold Coast has an airport called the Gold Coast airport (formerly known as Coolangatta airport). Jetstar is the budgeted airline that goes from major cities to the Gold Coast. The airport is about 30 kilometres from the city. There are airport shuttles that run between the airport and the city. Inquire at the information desk in the airport.
Driving
It is easier to drive from Brisbane city. Gold Coast is just 75 kilometres from Brisbane and it takes only an hour to drive to the Gold Coast.
Gold Coast is a long way from Sydney. It is around 845 kilometres and takes 9 hours to drive. Even though it is a long distance, the road trip from Sydney to Gold Coast is epic and has many places on the way which can make a trip by itself.
Review | Monte Carlo Apartments at Gold Coast
One of the best properties I have stayed in was at Monte Carlo Apartments in Gold Coast. If you love partying and staying in the middle of an action, then this place is definitely for you. The property Monte Carlo Apartments is at Surfers Paradise and in just one of the apartment buildings with a view of the beach. It is so conveniently placed and is near to every touristy place. Even though it is in a busy street, the property is safe, and it requires an authorised pass to get into the building.
Contact details
Website: Booking.com
Cost for a one-bedroom apartment is AUD 145 per night.
Address: 38 Orchid Avenue Suite 36, Surfers' Paradise, Gold Coast, 4217, Australia.
I loved staying at this apartment and would recommend it as well. The views from the balcony were stunning and the apartment was conveniently located close to the city centre.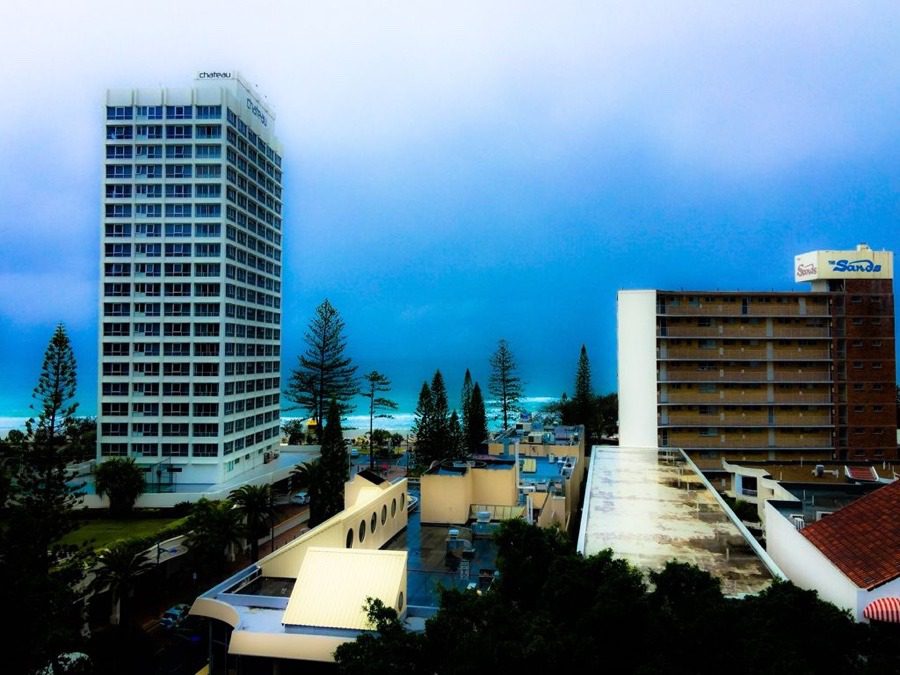 Things to do in Gold Coast
Theme Parks
Gold Coast is the capital for the theme parks in Australia. It has so many theme parks and one can spend days just visiting these theme parks. Below are some of the theme parks.
Ripley's Believe it or not.
Wet n Wild.
Dreamworld.
Whitewater world.
There are shuttle buses that pick and drop from the city to these theme parks. And the tickets can be purchased at the ticketing office at the theme parks.
Note: It is cheaper if you buy the tickets in a combo.
Nightlife
The coastal city has the best nightlife in Australia. The pubs and bars are open till late night and the party goers are partying the entire night. There are plenty of places to choose from and this is the best place for pub hopping. Gold Coast is brilliant for nightlife.
Quack R Duck
A cute attraction is the boat ride called Quack R Duck. It is a one hour bus/ boat ride that costs AUD 38 per person. This is a ride where the bus turns into a boat.
Surfers Paradise Observation Deck
The views of the Surfers Paradise is something to die for. It is totally worth going to the observation deck to see the spectacular coastal line. It is breath taking during the day and at nights. I highly recommend visiting the observation deck for sure.
Beaches
Gold Coast has 70 kilometres of coast line and has plenty of beaches where one can enjoy the amazing tropical weather by the beach. My favourite beach was the Rainbow beach and I had spotted dolphins just by the beach. It was pretty cool.
Crazy Cat Cafe
If you are a cat lover like me, then you will surely enjoy a coffee with these cute little munchkins. It is absolutely adorable to view these kittens and cats play around while you cuddle and play with them. I loved the cafe as surely I am one of the crazy cat lover.
There is an entrance fee to get into the cat lounge and the tickets can be purchased on their website.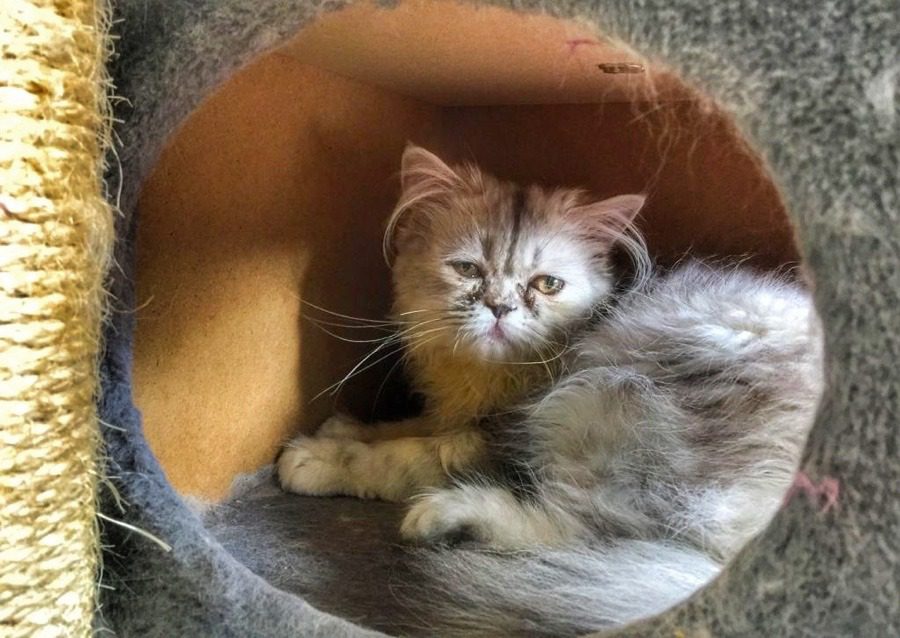 Whale watching
The coastline along the Gold Coast is a great place to watch the humpback whales during the whale migration season. The whales migrate every year from south to north and back along the east coast between the months of May and October.
Sydney is another awesome place where one can spot humpback whales, refer Whale watching in Sydney for more details.
Closing Notes
I love Gold Coast and I like going back to the amazing city over and over again. I have already been there four times, one time only for partying and enjoying the nightlife. I definitely recommend visiting this city if you love the partying and happy vibes.
How can you support me?
You know how much I love coffee, so you can buy me coffee – Buy me Coffee!
Or you can purchase from one of the below travel resources without any extra charge to you.

Travel Resources
Click to book your flight on Skyscanner.com
Click to book your accommodation on Stay22
Click to book a comprehensive travel insurance on Safety Wing
Click to book your tours and travels on Viator or GetYourGuide
If you liked this article and if it was helpful in your planning or traveling, do share, tweet, or pin this post.

Follow me on Instagram | Facebook | YouTube | Twitter | LinkedIn
Do you have a question? Or want any suggestions, and tips for travels, hikes and scuba dives? Use the Subscription box below to sign-up and get updates by email.