Travel guide to Kanyakumari
One of my favourite trips with my mother was to Kanyakumari. It was those initial trips that I made with my mother and it was one of my best trips so far. Kanyakumari is a beautiful town and tops as the best sunset places to visit in India.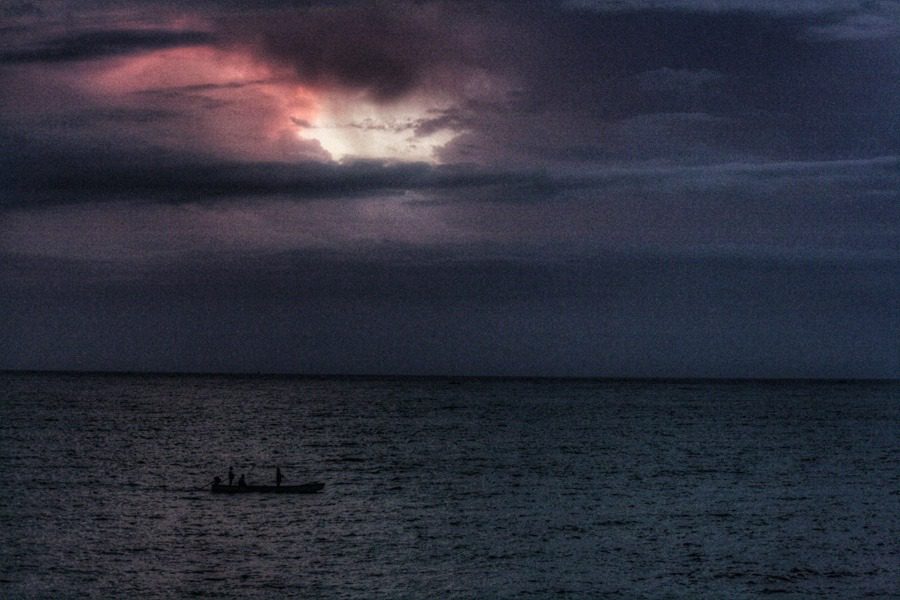 PIN for later reference
This article may contain affiliate links. For full information, please see our affiliate disclaimer here.
About Kanyakumari
Also known as 'The Virgin Princess' and 'Cape Comorin', Kanyakumari is the southern most point of India. Located in the state of Tamil Nadu, it is the meeting point of three oceans, Arabian Sea, Indian Ocean and Bay of Bengal. The place is famous for its spectacular sunrises, sunsets and moonrises.
Do you love Tamil Nadu? And do you want ideas as to where you can go in the state? Refer the section Tamil Nadu travel diaries.
How to get to Kanyakumari?
Flights
The nearest airport to Kanyakumari is at Trivandrum in Kerala state. The Trivandrum international airport is around 70 kilometres from Kanyakumari. Air India or Spice Jet are some of the flight providers that run flights between cities in India and Trivandrum. The best way to reach Kanyakumari is to hire a local taxi at the airport.
Driving from Bangalore
Kanyakumari is around 665 kilometres from Bangalore city and the drives takes up to 11 hours 30 minutes. It is surely a very long drive and it is best to take a stop over either at Tiruchirappalli or Madurai so the journey is divided. The route is towards Hosur and has toll roads. One can also drive through the Mysore Road but the route is a bit longer.
Public transportation
Kanyakumari has a train station and there are trains that depart from major cities to Kanyakumari. I had taken a train from Bangalore to reach Kanyakumari. Even though the journey is long, it is a very scenic route with lots of windmills and farms. Up to date information on train routes, timings and fares can be found on IRCTC website.
Stay at Sparsa Resort
Located on Beach Road, the Sparsa Resort is right opposite to the beach and is a 3 star resort. The stay was surely comfortable and the view from my room was amazing. It is surely one of the best resorts and boats itself to be the best luxurious resort in Kanyakumari.
Things to do in Kanyakumari
Visit Vivekananda Rock Memorial
Built in 1970 in honour of Swami Vivekananda, the Vivekananda Rock Memorial is a monument and an iconic landmark of Kanyakumari. It is believed that Swami Vivekananda attained his enlightenment on this rock. The rocks are surrounded by Laccadive Sea. According to the legend, it is also believed that Goddess Parvathi (known as Kanyakumari) performed meditation in devotion to Lord Shiva.
Located 500 metres off the mainland, the Vivekananda Rock Memorial is around 15 minutes ferry ride from Vivekananda Puram in Kanyakumari. The ferry operates between 8 AM and 4:30 PM and the fare is about INR 35 per person which is to be paid by cash only.
There is an entrance fee of INR 10 per persona and the visiting hours are between 8 AM and 4 PM. Note one needs at least an hour to see everything.
Take a boat to Thiruvalluvar statue
Thiruvalluvar Statue is a 41 metres high statue of the Tamil poet and philosopher Valluvar. Inagurated in 2000, the statue was sculpted by the Indian sculptor V Ganapati Sthapati. The statue is currently the 25th tallest statue in India. The total height of the statue denotes the 133 chapters of the Tirukkural (also known as Kural), written by Valluvar. It is believed to represent Virtue, Wealth and Love, from the three books of Tirukkural. The books are a collection of couplets on ethics, political and economical matters, and love and are considered as an exceptional work in Tamil literature.
The ferry to Vivekananda Rock Memorial stops at Thiruvalluvar statue. The statue is just 400 metres from mainland and 100 metres from the memorial.
Shop for seashells
Kanyakumari is the best place to buy seashells. There are plenty of local vendors who sell souvenirs made from seashells. The hangings and the mirrors are stunning. I shopped so many things from the street vendors as each one of them was more beautiful than the previous one.
Ensure to haggle while purchasing.
Watch Sunset
As I mentioned before, Kanyakumari had spectacular sunsets. I was there in the place for 3 days and I had the best and most picturesque sunsets each day. I highly recommend going and viewing the sunsets by the beach.
Interact with locals
Kanyakumari has warm and friendly people. They are polite and they are used to having many tourists. I really had a great time playing and enjoying with the kids by the beach. They seemed to enjoy my camera and photography too. So, definitely interact with some locals and get the feel of the place. Having said that make sure you trust your instinct so you know whom to talk to and whom not to.
Note: All the pictures of the kids were taken after taking permission from their parents.
Safety for solo female travelers
Kanyakumari is relatively safe for solo female travelers. The people are nice and friendly and usually mind their own business. However, be careful at nights and know where you are going at all times.
Are you new to solo traveling? Or do you have a lot of questions regarding solo travels? Read frequently asked questions for solo traveling.
Closing Notes
Kanyakumari definitely remains as one of my favourite destinations in Tamil Nadu. With so much of religious history and being the point where all the three oceans meet, it surely is a beautiful place to visit. I highly recommend visiting Kanyakumari as part of your South Indian travel.
Have you been to Kanyakumari? Let me know in the comments below.
How can you support me?
You know how much I love coffee, so you can buy me coffee – Buy me Coffee!
Or you can purchase from one of the below travel resources without any extra charge to you.

Travel Resources
Click to book your flight on Skyscanner.com
Click to book your accommodation on Stay22
Click to book a comprehensive travel insurance on Safety Wing
Click to book your tours and travels on Viator or GetYourGuide
If you liked this article and if it was helpful in your planning or traveling, do share, tweet, or pin this post.

Follow me on Instagram | Facebook | YouTube | Twitter | LinkedIn
Do you have a question? Or want any suggestions, and tips for travels, hikes and scuba dives? Use the Subscription box below to sign-up and get updates by email.
PIN for later reference