One.. Two.. Three.. And jump!
Birthday trip 2016
I was super excited that my friend Akshata was joining me for my birthday trip. It was a surprise, she had told me that she had booked tickets to Hawaii just 3 days before we were flying. I had not planned anything for that trip till then.
That day at work, I started looking for things to do in Hawaii. And I stumbled upon a skydiving experience from 20,000 feet. I wanted to do it. I had sky dived before in Victoria on Great Ocean Road. But that was from, if I remember correctly, 14,000 feet. This experience was from 20,000 feet which was very cool. I opened the website for the costs involved. I realised it was USD 1600 for a tandem sky dive.
Very disappointed (as I could not afford), I started other options. I saw the next best thing which was 14,000 feet tandem dive and I thought this was something I could afford. I texted Akshata what she thought of about sky diving. This was at 12 PM (Australian time) which means it was about 7:30 AM. At 12:01 PM, I had booked the sky diving for both of us. I had not waited for her answer (probably she was still sleeping as she had not replied).
Let me tell you a bit about Akshata – she is the most non-adventurous person when compared to me. She is scared of heights. And she had not slept for the next 3 days.
On the day of the dive (actual jump)
The day was warm and beautiful. A perfect weather for the dive. We were excited and nervous at the same time. And yes, Akshata had agreed to push herself and do this jump.
After briefing and harnessing all of us, we were taken in a plane to 14,000 feet. I was the first one in line to jump out of a plane.
The best thing about this dive was that there was a photographer who had jumped to specifically take my pictures. This was something that I had not got during my first skydive in Victoria.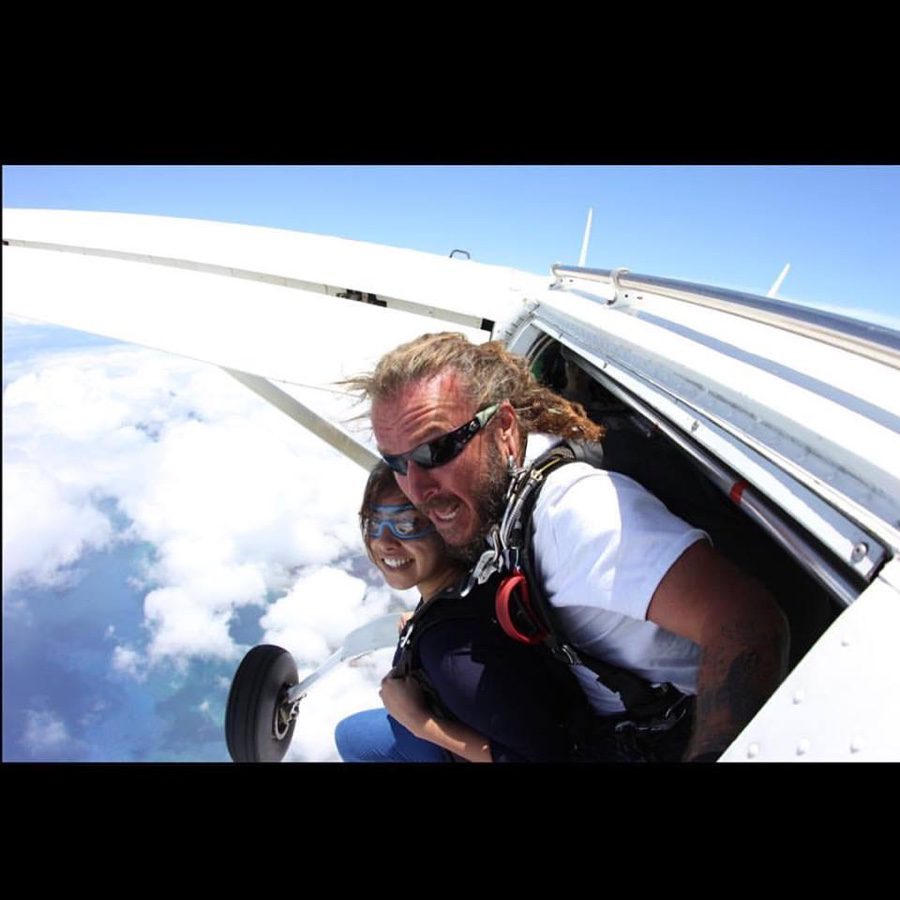 The views were simply outstanding and I am glad we had done this. Such spectacular views of the ocean and the reef!
And at the end of it, I was awarded another certificate. This was definitely the best dive when compared to the first one.
---
Provider details
---
Watch my entire tandem skydive video here:
Also read:
Please note: This post may contain affiliate links which means I may earn a commission if you make a purchase by clicking a link on this post. This will be at no additional cost to you. Affiliate links help me keep this website up and running. Thank you for your support.