Ooty is one of my most favourite places in South India. Famous for its plantations and chilly weather, it is perfect for a getaway from busy cities. I have visited Ooty for a number of times and I still wish to go back there every time I visit India. In this post, I will list the top 5 things to do in Ooty.
Tamil Nadu has many beautiful places even though it is not very famous among the tourists. Refer my travel diaries from Tamil Nadu.
PIN for later reference – 5 Things to do in Ooty
This article may contain affiliate links. For full information, please see our affiliate disclaimer here.
About Ooty
Ooty, a short form of Udhagamandalam, is a resort town in Tamil Nadu state of India. It is a popular tourist destination nestled in the Nilgiri Hills. The place was initially occupied by the tribal people, Badaga, Toda, Kota, Irula and Kurumba people. These tribal people were known for farming and raising water buffaloes.
Ooty is adorably called the Queen of Hills.
Situated as part of Nilgiri Biosphere Reserve, and hence most of the forests and water bodies are either off limit for tourists or need special permissions. Ooty can be visited throughout the year. However, if you want pleasant weather then visiting between the months of April and June and between September and November is ideal. The coldest month is January. One needs at least 3 to 4 days to see and experience everything in Ooty.
If you love hiking, then definitely consider the hiking to Vattakanal in Tamil Nadu.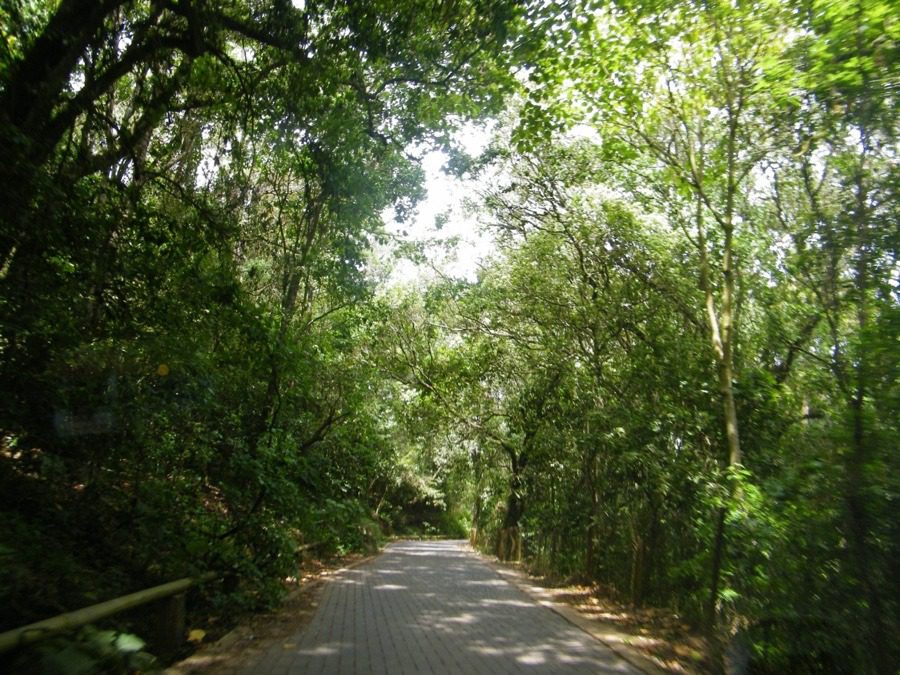 How to get to Ooty from Bangalore?
Driving
Ooty is close to Kotagiri (around 20 kilometres) and Coimbatore (around 90 kilometres). And Bangalore city is around 265 kilometres and the road journey takes about 6 hours 30 minutes. The route from Bangalore is towards Mysore and then to Masinagudi and road is a ghat section and requires skilled drivers.
Public transportation
Flight – The closest international airport is at Coimbatore. And one can hire a taxi at Coimbatore International airport and reach Ooty, that takes about 3 hours.
Bus – There are frequent buses between Bangalore and Ooty and the bus journey takes about 7 hours 30 minutes.
Train – Unfortunately, there is no direct train from Bangalore to Ooty.
You can also take tours to Ooty from Bangalore and Thrillophilia offers some great Ooty package tours that are awesome and customised.
Top 5 things to do in Ooty
There are many more things to do in Ooty than just the ones mentioned. But these are the must do things and something to be not missed.
Refer individual websites for updated price and availability.
Ride the Nilgiri Mountain Railway
The number one thing to do when you are in Ooty is to ride the Nilgiri Mountain Railway. If you are a Bollywood buff, then you probably know that the song "Chaiyya Chaiyya" was shot on top of the Nilgiri Mountain railway. It has also been featured in "A Passage to India" and many other regional movies.
I am a big fan of Shah Rukh Khan and I traveled specially to Melbourne just to get a glimpse of him at the Indian International Film festival.
Opened in 1899, the Nilgiri Mountain railway line cuts through the Nilgiri hills and run between Ooty and various railway stations including Coonoor. The line and the track are managed by Government of India. The tickets can be booked on IRCTC website and the cost for a first class ticket is around INR 500 per person.
In 1995, UNESCO added Nilgiri Mountain railway as an extension of World Heritage site of Darjeeling Himalayan railway.
Visit Ooty botanical garden
Established in 1847, the Ooty botanical garden is an awesome place to spend time viewing the roses and various plant species. The garden is home to many exotic and indigenous plants and flowers. It also has a 20 million old fossilised tree. Every year in the month of May, the garden celebrates with a flower show. The garden is open for visitors between 7 AM and 6:30 PM and there is an entrance fee of INR 30 per person and INR 15 per child (below 10 years). Additional charges are takes for camera and video.
At least allow one to two hours for spending time in the garden.
Take pictures at tea plantations
Ooty is famous for its tea plantations. Nilgiri tea is a popular tea made from leaves of Camellia sinensis, that was introduced by British in 1830s. The tea is known for its fragrant flavours and is often described as light with fruity notes. The tea plantations in Ooty make perfect backgrounds for stunning pictures. There are also some places that dress you up like the local ladies and take pictures of you. The cost for getting a picture is very minimal (about INR 20 to 50).
Taste the Ooty chocolates
Who does not love Ooty chocolates? Ooty chocolates are like Lindt for every South Indian. The hand made chocolates with different variety is very popular among the locals and the visitors. The most famous ones are the plain dark chocolates that are rich and tasty.
Ooty also has India's first chocolate museum, M and N Chocolate museum. There is an entrance fee of INR 20 per person to visit the museum.
Stay at Red Hills Nature Resort
An absolutely stunning and isolated place to spend a few days is Red Hills nature resort. The property is amidst nature and there is nothing around the resort on the hill. It is a perfect way to have a quiet and beautiful vacation. The views of the hills surrounded by clouds and the fresh and crisp air to breathe are something to die for. We spent around two nights at the property and had such an awesome time. There is a lake, Emerald lake that can be visited and the transport can be arranged by talking to the resort reception.
Safety for solo female travelers
When I visited Ooty botanical gardens for the first time, I did face a bit of problem with a group of guys who were trying to capture my pictures on their phones. Other than that I have not had any issues whatsoever.
So yes, Ooty is very safe for solo female travelers. It is a beautiful place where people are friendly and are used to tourists. In fact, I think that this is one of the places that are ideal for solo female travelers. However, be cautious, especially at isolated places and at nights. Also, be careful of the wildlife especially leopards.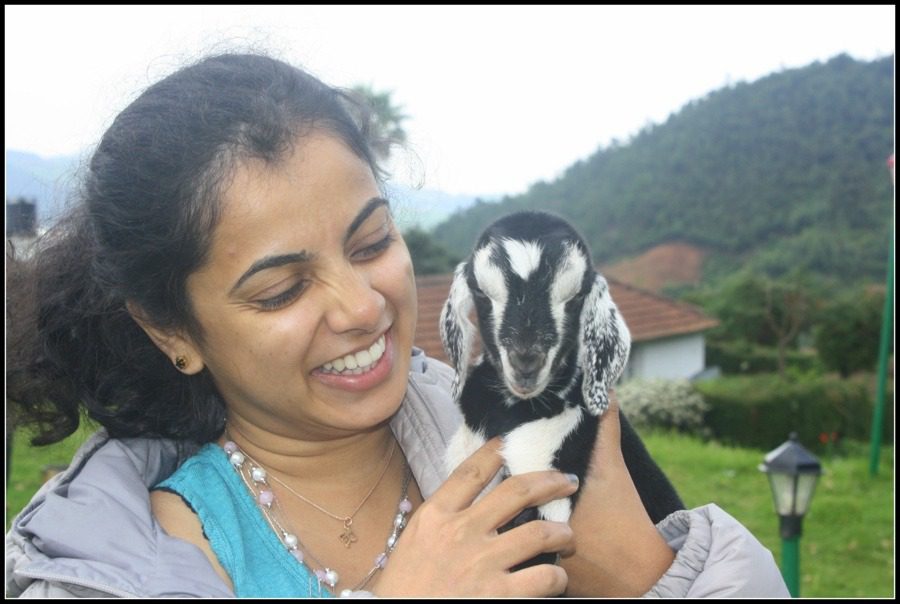 Closing Notes
So, these are the top 5 things to do in Ooty but Ooty does have a lot more things that it can offer. I was also surprised to see the hiking and trekking trails in the area.
As I said, I love visiting Ooty. Even though I have been there numerous times, I still crave to visit it every now and then. The tea plantations and the views from the hill station is breath-taking and spectacular. I highly recommend visiting Ooty when you are in South India for a vacation.
Do you love hill stations? Then you should consider visiting Yercaud.
How can you support me?
You know how much I love coffee, so you can buy me coffee – Buy me Coffee!
Or you can purchase from one of the below travel resources without any extra charge to you.

Travel Resources
Click to book your flight on Skyscanner.com
Click to book your accommodation on Stay22
Click to book a comprehensive travel insurance on Safety Wing
Click to book your tours and travels on Viator or GetYourGuide
If you liked this article and if it was helpful in your planning or traveling, do share, tweet, or pin this post.

Follow me on Instagram | Facebook | YouTube | Twitter | LinkedIn
Do you have a question? Or want any suggestions, and tips for travels, hikes and scuba dives? Use the Subscription box below to sign-up and get updates by email.
PIN for later reference – 5 Things to do in Ooty