10 things to do in Mumbai
One of my favourite cities in India is Mumbai. I have been to Mumbai plenty of times and in fact I studied in the city too for a few months. Having visited it a numerous times, I have listed down my pick for the top 10 things to do in Mumbai.
PIN for later reference
This article may contain affiliate links. For full information, please see our affiliate disclaimer here.
About Mumbai
Famous for its Bollywood industry, Mumbai is the capital and coastal city of Maharashtra state in India. Previously known as Bombay, the city is also India's financial and commercial centre. The city is divided into seven districts and is the largest city. It is a city that is home for all kinds of economic status.
There are a few theories as to how Mumbai and Bombay names came into being:
Mumbai is derived from words Mumba and Aai in Marathi language. Mumba is the local name for Hindu Goddess Mumbadevi and Aai means mother.
Bombay got its name from Bom Bahia, a name given by the Portuguese that meant Beautiful Bay.
The best time to visit Mumbai is during the winter season (between the months of November and March) as the weather is pleasant and cool. Definitely avoid April and May as they are really hot and you would not enjoy the city. One needs at least 3 to 4 days in the city to see and explore the magical place.
How to get to Mumbai?
Mumbai is the most well connected city to all the cities in India and major cities internationally. It has an international and second busiest airport called Chattrapati Shivaji Maharaj international airport, that was named after Shivaji Maharaj. The airport has two terminals for domestic and one terminal for international.

The airport is around 30 kilometres from the city and the best way to reach the city is by hiring a taxi. There are Uber taxis in the city.

Mumbai is also very well connected by buses. There are many private buses that run between the major cities and Mumbai. Red Bus is the best website to look for local buses.
There are many trains that run between cities and Mumbai's Chattrapati Shivaji Terminus. For up to date routes, timings and availability, visit IRCTC website.
10 things to do in Mumbai
A few things to note before visiting Mumbai:
Taxis and auto rickshaws are the best way to commute between the places in the city.
Local trains are definitely cheap but they are extremely crowded and I suggest going on a local train only to get the experience.
Ganesh Chaturti and Holi are the most famous festivals in Mumbai and it is a huge celebration during the time.
Visit Gateway of India
The Gateway of India is an arch monument, that was constructed to commemorate the landing of the first British monarch in India. Located on the waterfront, the structure has been called as a symbol of conquest and colonisation. The arch is at a height of 26 metres and is built with yellow basalt and reinforced concrete. Facing the Mumbai Harbour, the Gateway of India is a perfect way to take the ferries and boats into the Arabian Sea.
The Gateway of India is the prime tourist destination in Mumbai. There is no entrance fee to visit the monument and is a regular gathering place for locals and tourists, especially in the evenings. It is also a place for many pigeons, street vendors and photographers. The monument is a place for many events especially the Elephanta festival of music as the gateway can host up to 2500 people.
Pray at Siddhi Vinayaka temple
Built in the year 1801, the Siddhi Vinayaka temple in Mumbai is one of the most beautiful and richest temples in India. The Hindu temple is dedicated to Lord Ganesh and is located in Prabhadevi. Thanks to the politicians and the Bollywood film stars, that the temple is a famous landmark in Mumbai. The temple was built by Laxman Vithu Patil and was funded by a rich Agri woman named Deubai Patil. It is believed that Deubai, who was childless because of infertility, funded the temple so Lord Ganesh granted children to women who wanted children.
As it is a temple of worship, make sure to dress appropriately and respect the premises and the god. There is no entrance fee to visit the temple. The temple is open every day between 5:30 AM and 10 PM.
Explore the Elephanta Caves
The Elephanta Caves, a UNESCO World Heritage Site, are a collection of cave temples, dedicate to Lord Shiva. The caves are around 10 kilometres from the mainland of Mumbai and is based on the Elephanta Island (also known as Gharapuri). Costing around INR 150, there are ferries that go between the Mumbai Harbour at Gateway of India jetty and Elephanta Caves. The caves, situated on two hillocks, contain rock cut structures, consisting of five Hindu temples and a Buddhist stupa. Main highlight of the caves is the 20 feet Trimurthi Sadashiva (three faced Lord Shiva).
There is an entrance fee of INR 10 per person to visit the Elephanta caves. Wear a good pair of shoes as one needs to walk around a bit exploring the caves. The caves are open every day except on Mondays and allow at least 3 to 4 hours for the trip.
Complete the Kala Ghoda walk
The Kala Ghoda walk is a walk around the historical and old landmarks of Mumbai. It covers the area between Colaba and Fort districts. The walk is an easy 3 to 4 kilometres walk that takes around 2 to 3 hours to cover all the landmarks. Every year around February, there is a Kala Ghoda festival that is celebrated. There is no entrance fee to do the walk and unfortunately, there are no tour agencies to conduct this walk in the city. At the end of the walk, ensure to visit the Kala Ghoda café for tasty and delicious food.
Shop till you drop
Mumbai is amazing for shopping. There are many local markets where one can find all kinds of things, for a very cheap price. Ranging from cheap electronic items to the fashion trends, Mumbai has everything. Some of the local markets are Chor Bazaar, Linking Road, Fashion street and Lokhandwala market. Ensure to haggle for each product and one of the tips I was given for shopping in Mumbai is that usually ask for a price as low as 50% quoted by the vendor. Also, take extra suitcases to get the things you shop back home.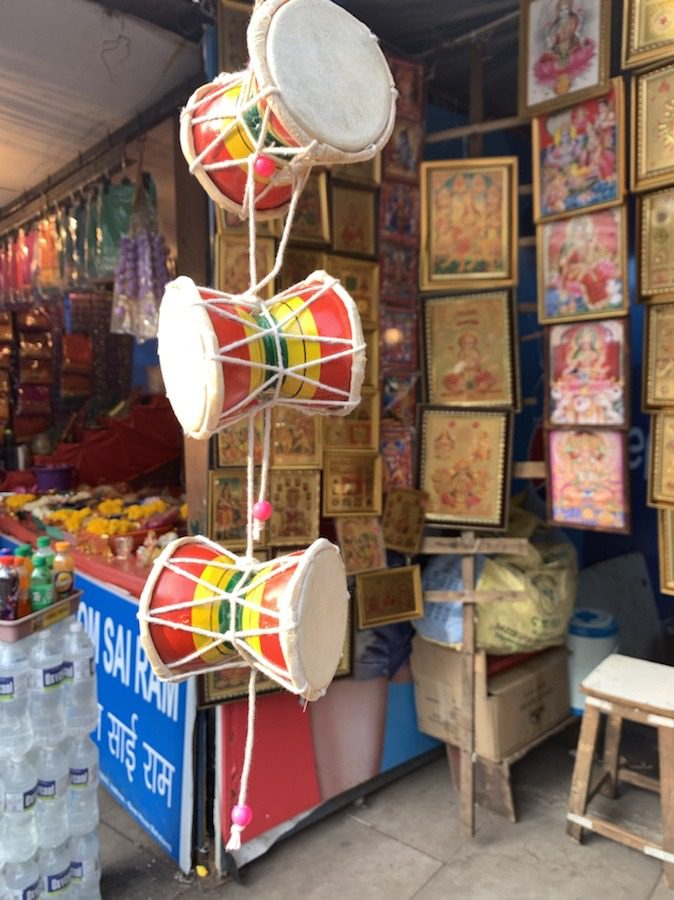 Eat Vada Pav
Vada Pav is a very popular street snack in Mumbai. The dish contains a deep-fried potato dumpling placed in between bread bun. This is complimented with chutneys and spices to make it tastier and spicier. The cost of one Vada Pav is about INR 3 to 5 and is found everywhere on the streets of Mumbai. Ashok Vada Pak, a small stall in Dadar is the best place to eat Vada Pav. According to legend, Vada Pav was introduced by Ashok Vaidya, who is the owner of Ashok Vada Pav.
Watch sunset at Juhu beach
Stretching for about 6 kilometres, Juhu beach faces the Arabian Sea. It is one of the popular tourist attractions of Mumbai where locals spend their times watching the spectacular sunset. It is also a sought out destination for filming the movies. The best is also popular to get the Mumbai street food with lots of vendors selling bhel puri, buttas (corn), pani puris and sev puris. It is best to visit the Juhu beach when it is not raining and during the months of September and May.
Did you know Juhu was once called Juvem by the Portuguese?
Walk along the Marine drive
Marine drive is a 3.6 kilometres long paved public walkway along the Netaji Subhash Chandra Bose Road. It is a C shaped road along the coast and at night, the pathway is decorated by the city lights which resembles a Queen's necklace. The pathway is also lined up with palm trees making it a perfect walkway to spend an evening. Marine Drive also hosts many events such as an air show, or a marathon. There is no entrance fee to walk on this walkway.
Watch a Bollywood movie
Mumbai is home for Bollywood and is India's entertainment capital. Mumbai for Bollywood is like Los Angeles for Hollywood. And watching a Bollywood movie in the Bollywood hub city is an experience which can only be felt. There are many theatres (cinemas) in Mumbai where one can enjoy watching the movies. Some of them include Regal theatre, Eros and Inox cinemas. Up to date show timings can be booked on Book my show website.
Also, while you are in Mumbai, visit the Film city. The Film city, an integrated film studio complex is situated in Mumbai. The complex includes many recording rooms, gardens, lakes, film sets and theatres. It has been the location of many Bollywood movies.
Sip the Irani chai at local Irani cafes
Mumbai has a lot of Iranian style cafes that were originally opened by Zoroastrian Irani immigrants in the 19th century. These cafes are important landmarks as they have around 100 years of legacy. Some of the popular Irani cafes are Irani Chai and Bun Maska. Definitely try the chai (tea) in one of these best Irani cafes while visiting Mumbai.
Bonus thing to do – Get a picture in front of Mannat
Costing around 200 crores of Indian rupees, Mannat is Bollywood's super star Shah Rukh Khan's residential home. Shah Rukh Khan bought this home, located in Bandra, from a trustee of Bai Khorshed Bhanu Sanjana Trust, Nirman K Dubash. Getting a picture in front of Mannat and hoping to get a glimpse of King Khan (name given to Shah Rukh Khan) is the most touristy thing one can do while visiting Mumbai.
I am a huge Shah Rukh Khan fan and I specially visited Melbourne so I can see him during the International Indian film festival.
Safety for solo female travelers
Mumbai is one of the safest cities in India. I have traveled solo in the city and have never had any issues. The taxi and auto drivers are very friendly and kind. However, like any other city in the world, be careful and know your surroundings, especially at night.
Closing Notes
I am in love with Mumbai and the city has so much to offer, to every kind of tourist and traveler. I have been there a few times and I still love visiting the city when I can. I highly recommend visiting Mumbai during your visit to India.
Have you visited Mumbai? What do you think must be included in the list of things to do in Mumbai? Let me know in the comments below.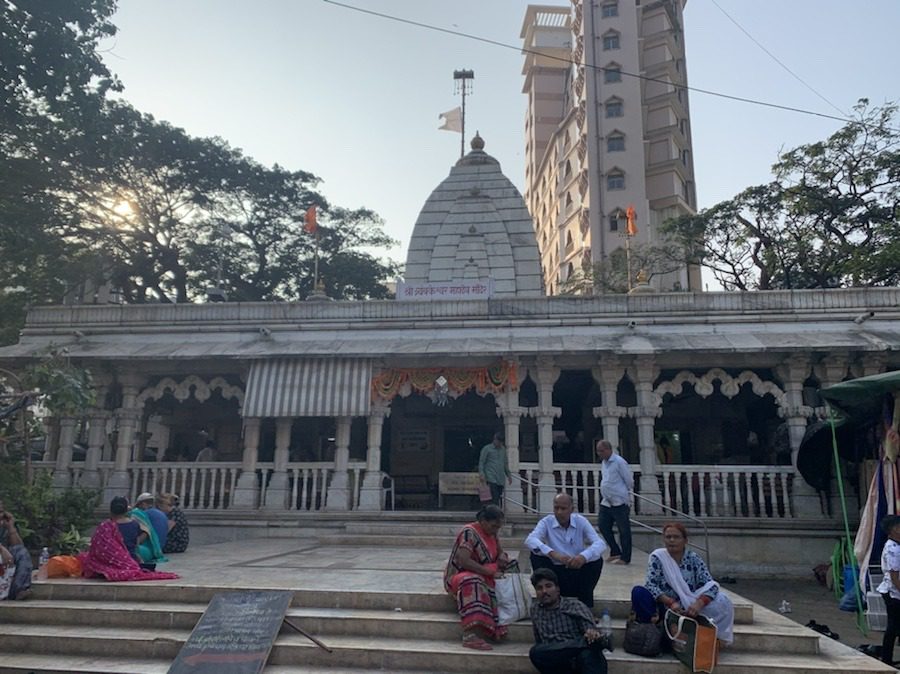 How can you support me?
You know how much I love coffee, so you can buy me coffee – Buy me Coffee!
Or you can purchase from one of the below travel resources without any extra charge to you.

Travel Resources
Click to book your flight on Skyscanner.com
Click to book your accommodation on Stay22
Click to book a comprehensive travel insurance on Safety Wing
Click to book your tours and travels on Viator or GetYourGuide
If you liked this article and if it was helpful in your planning or traveling, do share, tweet, or pin this post.

Follow me on Instagram | Facebook | YouTube | Twitter | LinkedIn
Do you have a question? Or want any suggestions, and tips for travels, hikes and scuba dives? Use the Subscription box below to sign-up and get updates by email.
PIN for later reference