Camping Packing List (2023)
Are you going for camping? And are you wondering about all the things that you need to pack for camping? Then this camping packing list will help you take all the things that you require for a perfect and enjoyable camping. In this post, you will find the complete list of things that you need for your camping trip.
Read my first camping experience at Cedarvale camping at Kangaroo Island.
This article may contain affiliate links. For full information, please see our affiliate disclaimer here.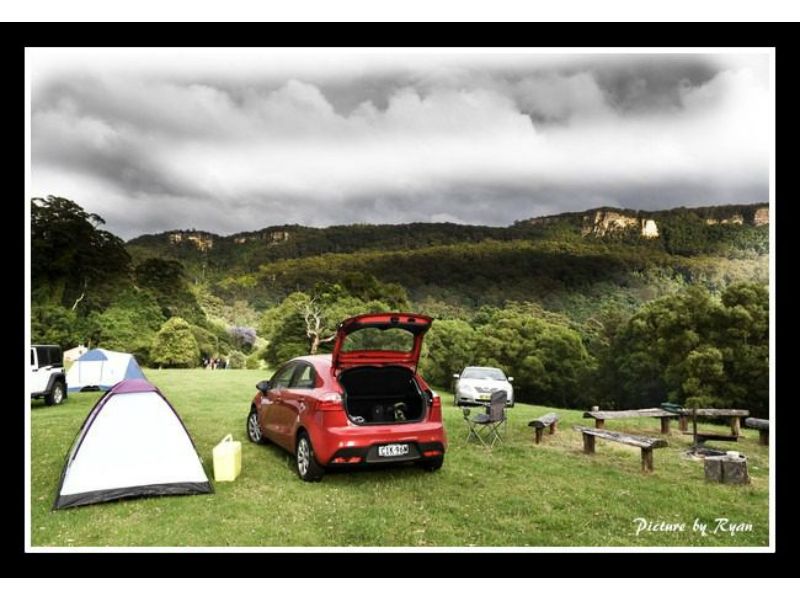 Camping packing list
Below are the the complete camping packing list that you would need for your trip. Note that I have assumed that you would be going on car camping where you will drive down till the camping sites. If you are going to be carrying your camping gear, then I suggest that you review the list and take only what is absolutely necessary.
Things required for cooking
Portable Stove and Cookware.

I bought a very cool and cute stove online from Snowys. The portable stove with cookware cost around AUD 47.90.

I am extremely happy with my purchase and the small portable stove is very light and easy to use.
The gas or cannisters can be purchased at local camping or outdoors shop and cost about AUD 12.
Note: If you have a barbeque area at the camping site, then portable stove is not required. You can use the barbeque are to cook.
Cooking and Eating Utensils (Pan, Plates, Cups, and Bowl).

I usually take one or two steel or wooden spoons and forks. This way I can wash and reuse them.
Try to avoid plastic as much as you can.

Knife.

I carry a multi purpose small knife. This is to use during the cooking.

Esky or Coolers.

I think buying the best esky or the cooler makes a huge difference, especially while traveling during the summer season.

Food

For multiday hikes with camping trips: Usually avoid raw hydrated food as it does get spoilt. There are dehydrated food that is available at outdoors and camping shops.

I do not like them but you can try some of them and see if you like any.

Also carry Salt and pepper, Coffee and tea.

Paper kitchen towels and Trash Bags.

Do not dirty the places and carry all the trash with you till you find garbage bins at dedicated places.

Foil for wrapping left over food.
Beverages and drinking water.
Reusable water bottle and purifying tablets/ filters.
Plastic zipper bags.
Plastic wrap.
Gear and Sleeping
Air Bed with portable air pump.
Sleeping mat. This is required as the nights can get very cold at camping grounds and the sleeping mat will help you in these situations.
Bed sheet.
A good sleeping bag suitable for the weather.
Tent fan and light/ torch.

Light/ torch is definitely mandatory as you need it during the night.

Tent, poles and stakes.
Portable GPS.
Flashlights with extra batteries.
Multipurpose knife. The same knife can be used for kitchen purposes as well.
Pillow or an air pillow if you are looking for a light weight pillow.
Suction hooks (a few of them so you can hang your wet towels for drying).
Freemans Camping Ground in New South Wales is a great place to camp and have a great time by the beach.
Personal Care
Insect Repellent.
Clothing and undergarments. Layer up the clothes that way you can be prepared for any kinds of weather. And you can remove few layers if you feel warm at night.
Rain Gear.
Toiletries
Toilet Paper. I usually carry an extra one just in case.
Tooth brush.
Tooth paste.
Comb.
Ear buds.
Tissues.
Soap.
Extra plastic or carry bags to put wet clothes.
Personal
Digital Camera with extra batteries.

If I am camping during my multiday trekking, I do not carry my big camera as it is heavy.

Go Pro. This is again not mandatory.
Power bank.

Invest in a good one as most of the camping places do not have charging points.
These days you have solar power banks that you can charge during the day using the sunlight.

Charging cables and adapters.
Cards and board games.
Mirror.
Pad of Paper, Pencil or Pen.
Sunglasses.
Sunscreen.
If you are camping in your caravan, then visit Caravan Camping website for best camping equipment solutions.
First aid kit
No matter which trip or travel I do, I usually carry a first aid kit with basic medicines. These are very necessary for all situations.
I maintain a small pouch with unexpired medicines:
Waterproof band aids
Bandages with sticky tape / butterfly clips
Block out for treating the sun burn or Aloe Vera Gel
Aeroguard insect repellent – this is so required if you are visiting remote camping grounds
Panadols or Neurofins (pain killers)
Anti-nausea tablets
Tablets for loose motions
Tablets for constipation
Antiseptic cream / wipes (Dettol wipes)
Wet wipes
Disprin (headache tablets)
Scissors and tweezers
Medicines for cough and sore throat
Eye drops
Note: Ensure you check the expiry date before using any of the medicines. And ensure you don't carry the scissors and tweezers with the first aid kit if you wish to take the kit as a carry on baggage.
Closing Notes | Camping Packing List
I love camping and I think camping is a great way to experience living in the wild among the nature which is at its best. Australia has many beautiful camping sites that have spectacular views. Some of these camping sites are just along the beaches as well.
Usually, I use this camping packing list as a guideline and alter it based on where and how many days I am going for. If I am going on a multi day hiking with camping trip, then I try to reduce the luggage as much as I can and try to carry light as the weight makes a lot of difference. But if I am car camping then I carry everything and make my camping trip comfortable.
How can you support me?
You know how much I love coffee, so you can buy me coffee – Buy me Coffee!
Or you can purchase from one of the below travel resources without any extra charge to you.

Travel Resources
Click to book your flight on Skyscanner.com
Click to book your accommodation on Stay22
Click to book a comprehensive travel insurance on Safety Wing
Click to book your tours and travels on Viator or GetYourGuide
If you liked this article and if it was helpful in your planning or traveling, do share, tweet, or pin this post.

Follow me on Instagram | Facebook | YouTube | Twitter | LinkedIn
Do you have a question? Or want any suggestions, and tips for travels, hikes and scuba dives? Use the Subscription box below to sign-up and get updates by email.