Grafton New South Wales Serenity: Exploring Emerald Beach and the Timeless Solitary Island Coastal Route (2024)
Have you ever stumbled upon hidden gems unexpectedly? That's precisely what happened to me during a work trip to Grafton New South Wales. The serendipitous discoveries of Emerald Beach and Solitary Island left me utterly surprised and enchanted. Despite being located in the vicinity of Coffs Harbour, I chose to stay in Grafton during my visit and seized the opportunity to explore these two hidden and breathtaking destinations whenever my schedule allowed.
PIN for later reference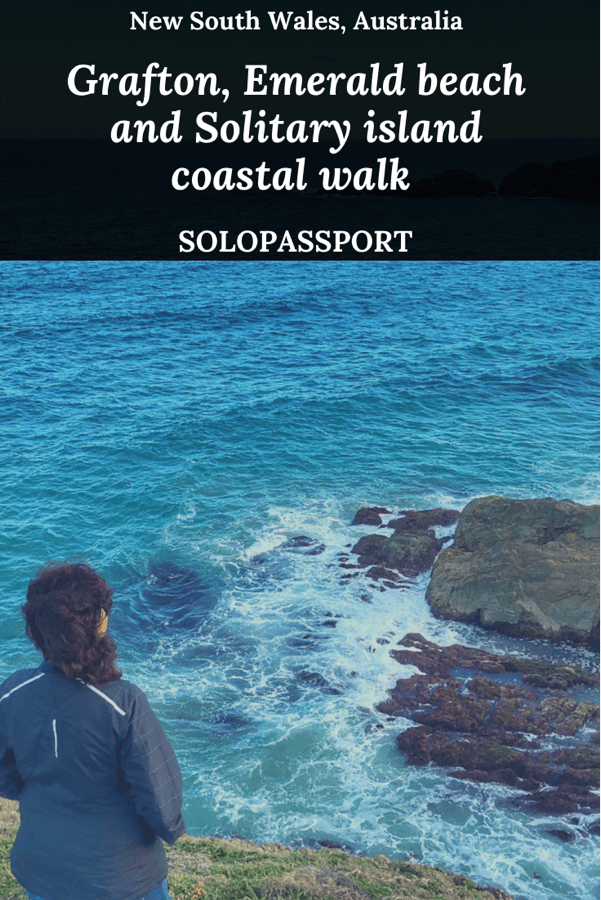 This article may contain affiliate links, meaning if you decide to make a purchase via my links, I may earn a commission at no additional cost to you. For full information, please see our affiliate disclaimer here.
About Grafton
Known for its pretty streets during the Jacaranda season, Grafton is a city located in the northern most part of New South Wales (NSW) state in Australia. Situated on the Clarence River, Grafton an idyllic riverside town. With rich cultural heritage such as historic buildings, museums, and heritage-listed sites reflecting its colonial history, Grafton is a blend of natural beauty, cultural heritage, and community events.
Jacarandas in Grafton
Renowned for its annual Jacaranda Festival, the town has more than 2000 Jacaranda trees. During the Jacaranda season, between the months of mid October to early November, the entire town turns purple.
If you are in Sydney, then there are a number of places where you can see Jacarandas too, read Best places to find Jacarandas in Sydney.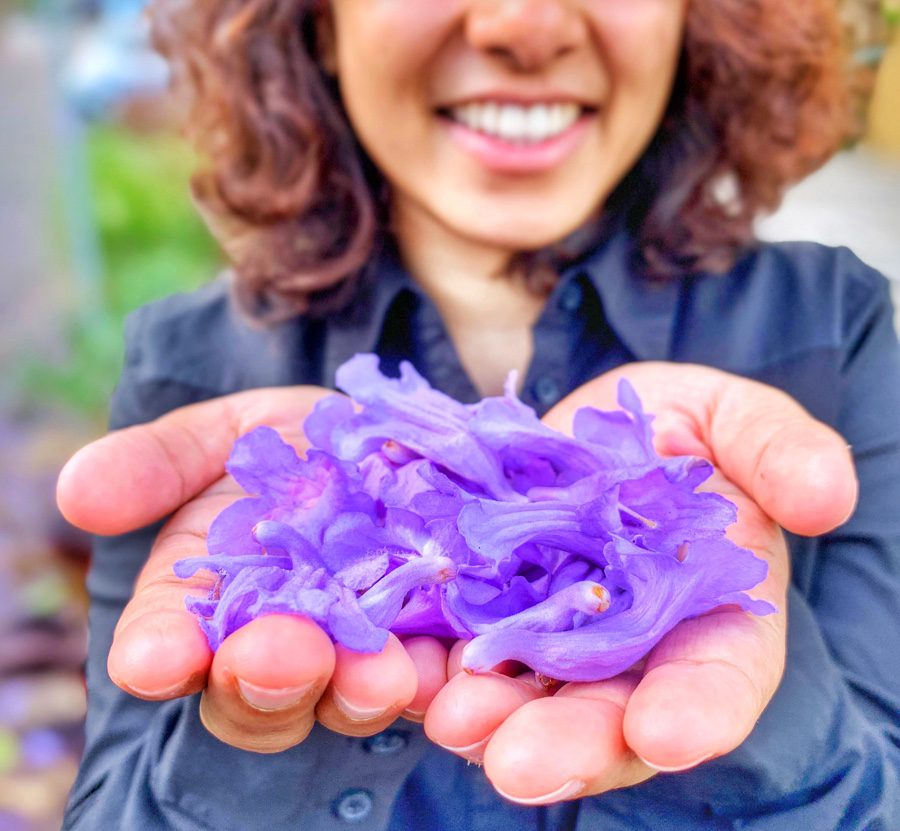 How to Get to Grafton?
By Air
The quickest way to reach Grafton is by taking a flight. Grafton has a small airport and the flights are operated by the regional provider Rex Airlines. As there are limited flights to the town, the tickets are expensive.
By Road
Grafton is closer to Brisbane than Sydney. From Brisbane, the distance to Grafton is around 315 kilometres and takes about 3 hours 40 minutes drive.
From Sydney, the distance to Grafton is around 620 kilometres and the journey takes 6 hours 40 minutes. I had driven to Grafton from Sydney and the drive is easy and relaxed. Even though the drive is pretty straightforward, I do suggest taking a break at a place on your drive. There are plenty of stop over points along the way.
By Public Transport
The other way to reach Grafton is by taking a regional train. There is a train of 10 hours from Sydney to Grafton that operates daily. For up to date information on timings, cost and route, refer the Transport for NSW website.
Where to Stay in Grafton?
If you wish to stay closer to the city centre- You can also consider staying at Grafton Central Motel, Civic Motel Grafton and Crown Hotel and Motel.
When I was in Grafton, I stayed at an Airbnb listed property. The property is a 2 bedroom apartment with fabulous views of the ocean from the living and the bedroom. The cost was about AUD 215 per night. There are many birds, including magpies, lorikeets, crown doves and seagulls, that you can spot at the property.
Restaurants to Try in Grafton
Even though Grafton is a small town compared to others, there are still restaurants and cafes that cater for all kinds of cuisines. Some of the restaurants I tried are:
One amazing restaurant I would like to recommend is a Mexican place called La Hacienda 101. Their chicken tacos and quesadillas were the best.
There are also a Pizza and Pasta places that are really good and have delicious food.
Things To Do at Grafton
Even though Grafton does not have too many things to do, there are still a few things that you can do and have a relaxed weekend holiday.
The streets of Grafton are absolutely spectacular and beautiful for viewing the Jacarandas during the Jacaranda season. The photographers rush to the town during the Jacarandas season.
You can visit the Christ church cathedral and the regional gallery at the city centre.
Also Read – Floriade in Canberra.
There are plenty of cafes and restaurants that have locals enjoy their morning coffees and breakfast. Definitely try these cafes and if possible talk to the locals.
Meet the locals like the wallabies. Grafton is one of the places to see kangaroos in the wild in Australia. There are many of them near the beaches in Grafton that laze around the whole day. Do not feed them!
Grafton's Hidden Spot 1: Emerald beach
Located approximately 70 kilometres from Grafton and 20 kilometers north of Coffs Harbour, Emerald Beach is a stunning and secluded destination that is truly worth exploring. Offering breathtaking views of the Pacific Ocean and is often considered a serene and isolated escape, Emerald beach is known for its pristine white sands, crystal-clear waters, and lush natural surroundings.
How to Get to Emerald beach?
By Air – There are regional flights between Sydney and Coffs Harbour, and between Sydney and Grafton. As the regional flights are limited, they are usually very expensive so the best way to get to Coffs Harbour is to drive.
By Road – The best and only way to reach Emerald beach is by driving. It is around 70 kilometres from Grafton and 20 kilometres from Coffs Harbour.
Grafton's Hidden Spot 2: Solitary Island Coastal Walk
A delightfully simple yet scenic stroll awaits along the Solitary Island Coastal Walk. This walk is a must-do when in Grafton, Coffs Harbour or exploring Emerald Beach. With stunning vistas of the ocean and the opportunity to encounter numerous wallabies along the way, it easily secures a top spot on any to-do list.
How to Get to Hills beach from Emerald beach?
The Solitary Island Coastal Walk commences at Hills Beach, which is conveniently just a 30-minute drive from Emerald Beach, spanning a distance of approximately 19 kilometers.
Logistics of Solitary Islands Coastal Walk
Starting point: Hills beach.
Distance: Depends on your preference and interest. The walk goes up to 60 kilometres. I did only 5 kilometres as I was running low on time.
Grade: Easy if you are doing only part of the walk.
Time taken: Depends on the distance you are walking. I took approximately 1.5 hours (with lots of photography breaks).
Cost: Free.
Closing Notes
These destinations collectively create an incredible weekend getaway. I had the pleasure of discovering Emerald Beach, a hidden gem I hadn't known about before. The Solitary Island Coastal Walk left me eager to return for an extended stroll. Additionally, I am intrigued by the fact that Solitary Island is renowned as one of Australia's premier scuba diving locations, making it an enticing prospect for future exploration.
How can you support me?
You know how much I love coffee, so you can buy me coffee – Buy me Coffee!

Or you can purchase from one of the below travel resources without any extra charge to you:
Travel Resources
Book your flight on Skyscanner.com
Reserve your accommodation on Stay22
Buy a comprehensive travel insurance on SafetyWing and WorldNomads
Book your tours and travels or purchase tickets on Viator or GetYourGuide
If you liked this article and if it was helpful in your planning or traveling, do share, tweet, or pin this post.

Follow me on Instagram | Facebook | YouTube | Twitter | LinkedIn
Do you have a question? Or want any suggestions, and tips for travels, hikes and scuba dives? Use the Subscription box below to sign-up and get updates by email.
PIN for later reference