Scuba diving in Nusa Penida
Scuba diving in Nusa Penida has always been on my scuba diving bucket list. When I visited Bali for the first time, I had researched for places to dive and some of the amazing dive sites were at Nusa Penida. But to dive in Nusa Penida, one needs to have a scuba diving certification as the currents are strong and the diving can be challenging. So during my first visit, I had to settle diving at a ship wreck in Tulamben, which was also very beautiful.
PIN for later reference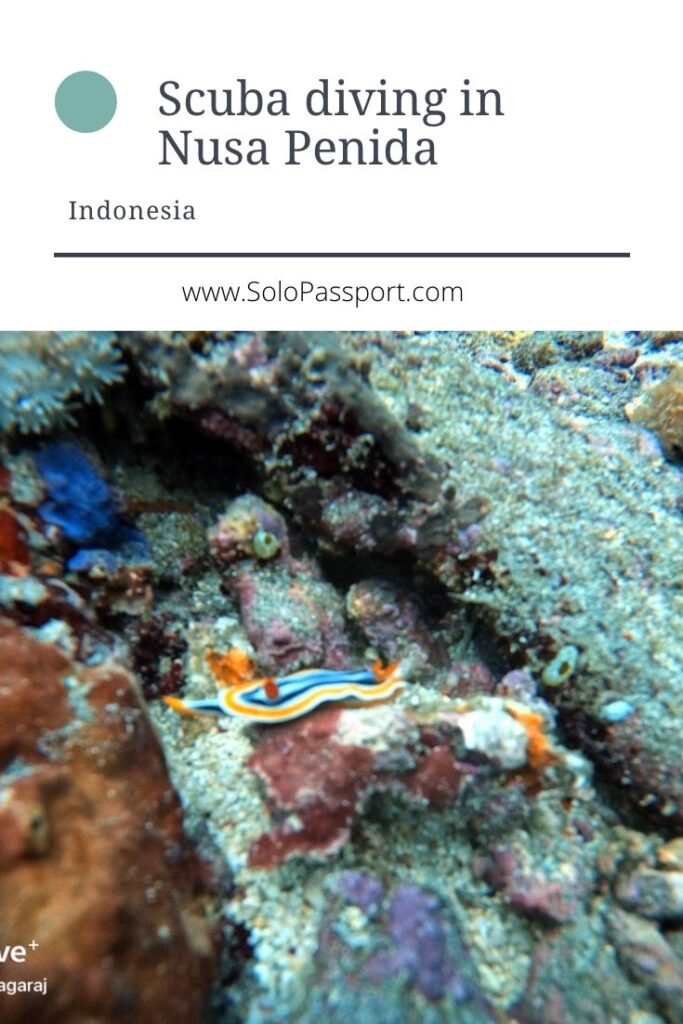 This article may contain affiliate links. For full information, please see our affiliate disclaimer here.
Disclaimers:
The prices mentioned in the post are valid only at the time of publication. Ensure to check the booking websites for up to date information and prices.
Opinions and views expressed solely mine and are unbiased. If the post is a collaboration, then they are specifically mentioned.
Ensure to check the relevant websites for up to date information on COVID protocols.
For any adventurous activities, please note that there is a risk that can be dangerous. Ensure to read the terms and conditions with individual agencies recommended and do them at your own risk.
For visas, it is best to see the embassy website for any changing rules.
About Nusa Penida
Nusa Penida is an island located on the southeastern side of Bali. There are a cluster of thirteen islands, including Nusa Lembongan and Nusa Ceningan. The visitors can visit the island (Nusa Penida) in itself which is hilly and has a maximum altitude of 524 metres.
Nusa Penida are many things to do on the island and it also has a resort where guests can stay. Some of the popular sightseeing places on the island are:
Kelingking beach and bridge.
Broken beach.
Peguyangan waterfalls.
Tembeling forest.
Crystal bay.
Segening waterfall.
The island is also visited for its temples where the dark spirits are worshipped. Among all the temples, the Goa Giri Putri is the most famous temple where visitors pay their respects and seek blessings.
How to get to Nusa Penida?
Nusa Penida is only accessible by boat. There are many boats that leave for Nusa Penida from Sanur and these boats start really early at around 8 to 8:30 AM every day. You can purchase the ferry ticket at Sanur and the fast ferry to Nusa Penida cost around USD 11 one way. For divers, the dive charges taken by the dive centre include the transportation to and from Nusa Penida to Bali. There are also tour agencies that organise day tours to the island itself.
There is a café right next to the place where all the boats leave for Nusa Penida.
There are also showers and toilets where divers can get back to the shore of Bali and take a bath. This is paid.
Dive sites at Nusa Penida
Nusa Penida is one of the most popular destinations for scuba diving and it has many beautiful sites that are amazing for divers. With perfect temperatures ranging between 23 to 28 degrees centigrade, the dive sites are perfect to see a few unique and beautiful marine life. Some of the dive sites, including the below mentioned dive sites, are: Penida Bay, Batu Meling, Batu Abah, Toya Pakeh, Malibu Point, Toyapakesh, Sd, Ped, Sental and Blue Corner.
Crystal Bay
One of the most amazing places to dive in Nusa Penida is at Crystal Bay. Particularly famous for spotting the Mola Molas at a depth of around 28 metres and especially during the Mola Mola season (between July and October). We were lucky to see two of the Mola Molas. The dive site is around 35 minutes boat ride (on rough sea) from Bali.
Ensure to take a sea sickness tablet. The ocean is very rough.
Type of dive: Boat dive.
Dive landscape: Reefs.
Depth: Maximum of 30 metres. The sea bed is deeper than 30 metres and also be very careful at this depth at the currents suddenly appear and push the divers everywhere. This is the reason why dive centres do not dive at this site if the weather is bad.
Visibility: around 15 metres.
Ideal for: Advanced and above.
Wet suit: Yes, 5 mm as the water can get very cold especially if you want to see the Mola Molas.
Manta Point
The Manta Point, as the name suggests is famous for the Mantas. It is a dive site that is close to the Manta cleaning station and the divers can for sure spot the Mantas. Unfortunately, I could not equalise my ear and I did not get to see the Mantas as I did not dive at this site. I spent most of my time at the surface and had a lot of trouble.
Type of dive: Boat dive.
Dive landscape: Manta cleaning stations. As per Indonesian regulation, the divers are not allowed to go near the cleaning stations, so they dive few hundred metres away and wait for the Mantas.
Depth: Maximum of 15 metres.
Visibility: Around 15 metres.
Ideal for: Open water and above.
Wet suit: Yes, 5 mm as the water can get very cold.
Mangrove
The Mangrove dive site is at Nusa Lembongan and is perfect for a relaxed dive as the dive is usually a drift dive. The current is extremely high and the divers usually dive with the current.
Type of dive: Boat dive.
Dive landscape: Reefs.
Depth: Maximum of 10 metres.
Visibility: Around 15 metres.
Ideal for: Open water and above.
Wet suit: Yes, 3 mm. The water is warm.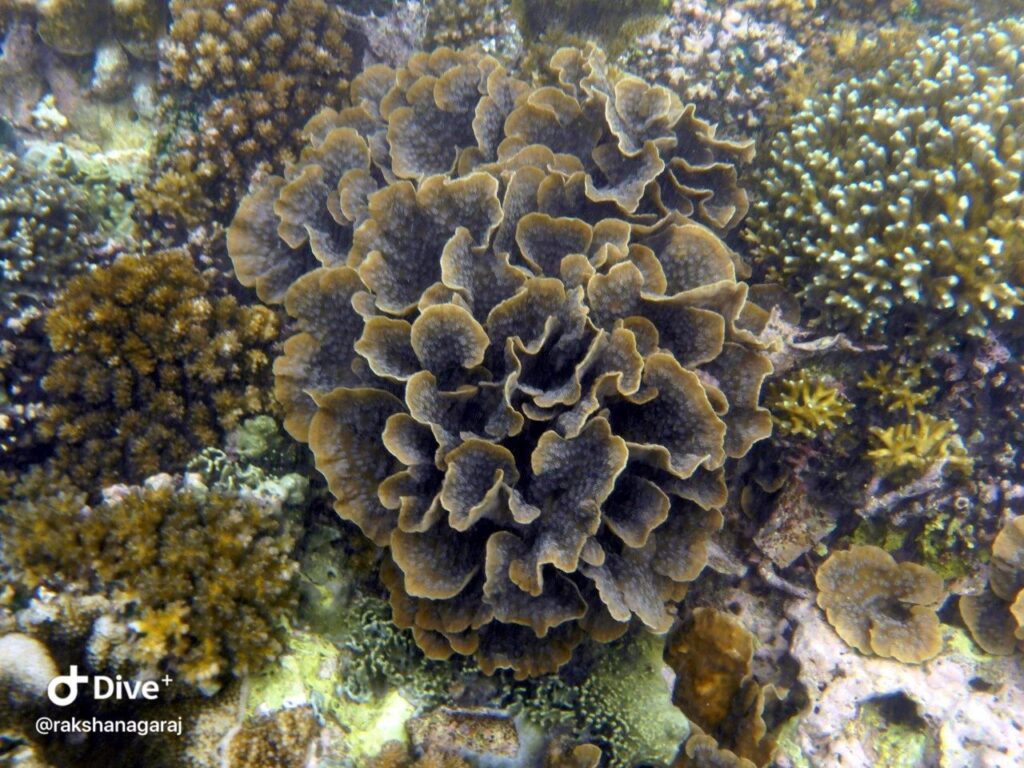 Best time to dive
The best time to dive at Nusa Penida is throughout the year. The Mantas are all year around and the divers for surely see them at all times. But if you wish to see the Mola Molas then the season is between July and October. The chances of seeing Mola Molas in August and September are higher.
Marine life to look for
The dive sites at Nusa Penida have abundant marine life. Some of them are unique like the Mola Molas and Bamboo sharks. I spotted both of them and many Nudi branches. There were also the Devil, Scorpion, Rock and Porcupine fishes.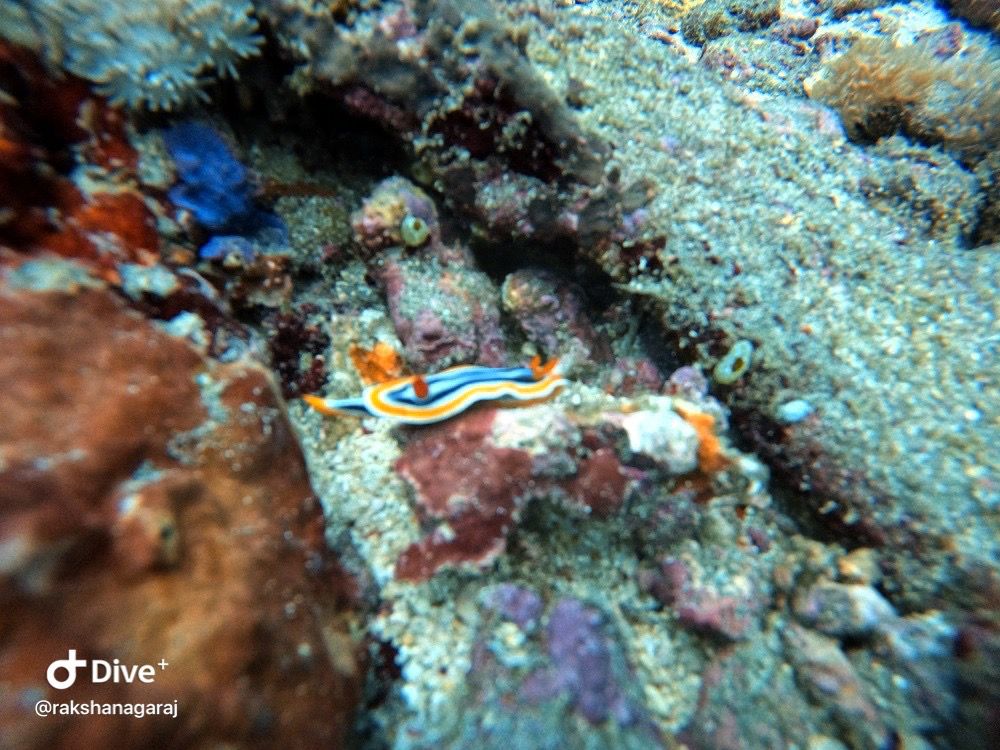 Dive centre and cost for diving
During my second visit to Bali, I decided to collaborate with Intrinity divers. It is a small diving centre who are passionate about diving. Located at Canggu in Bali, this dive centre provides all ranges of courses and fun diving.
Reasons why I loved diving with Intrinity divers
I loved diving with Intrinity divers. There are many reason why I loved them but would like to list down a few:
The dive staff were excellent. Dive masters, the instructors and the skippers were friendly bunch and so respectful. I did not feel uncomfortabel even for one second.
Equipment used for diving was very good and well maintained. I did not have any issues because of the bad equipment.
Diving Instructors knew the dive sites well and they took care of all the fun divers.
Transportation was included in their dive cost. Most dive centres in Bali charge extra for transportation so make sure to check with the dive centre if your hotel is within their range of pickup.
I had an issue with my left ear and I could not equalise to dive. My dive buddy Sasa was always with me at all times. She did not let go of me from her sight even for a second. I was taken care so well and I am very grateful for the care and support she provided me. It was just awesome.
The payment and the interactions were seamless and done completely online.
Lunch was included in the dive cost and the lunch was delicious.
Contact details
Dive centre name and website: Intrinity Divers.
Phone number: 0877-8563-1699. (+62 is the International code for Indonesia)
Address: Jl. Pantai Batu Bolong No.35A, Canggu, Kec. Kuta Utara, Kabupaten Badung, Bali 80351.
Safety for solo female divers
The last time I dived in Tulamben, I did not have a pleasant diving experience as I was harassed underwater by the dive staff. But this time it was amazing. I was so well taken care of and I had an awesome time even though I had problems equalising. The dive staff were friendly and caring and not even a single person misbehaved with us. It was just so comfortable and relaxing diving. I suggest reading the reviews about the dive centre before going with one as that experience can make or break it, especially when you are traveling solo.
Closing Notes
Nusa Penida is not as modern as its neighbouring island Bali but if you love exploring the local culture and authentic destination, then you must surely visit Nusa Penida. And scuba diving at Nusa Penida has been one of my favourites scuba diving experiences ever. Seeing the Mola Molas and Bamboo shark was very unique and memorable. I highly recommend diving here when you are in Bali.
Note: This post was written in collaboration with Intrinity divers. But the views and the opinions expressed here are honest and unbiased.
How can you support me?
You know how much I love coffee, so you can buy me coffee – Buy me Coffee!
Or you can purchase from one of the below travel resources without any extra charge to you.

Travel Resources
Click to book your flight on Skyscanner.com
Click to book your accommodation on Stay22
Click to book a comprehensive travel insurance on Safety Wing
Click to book your tours and travels on Viator or GetYourGuide
If you liked this article and if it was helpful in your planning or traveling, do share, tweet, or pin this post.

Follow me on Instagram | Facebook | YouTube | Twitter | LinkedIn
Do you have a question? Or want any suggestions, and tips for travels, hikes and scuba dives? Use the Subscription box below to sign-up and get updates by email.
PIN for later reference