Top 4 Things to do in Kolkata (2023)
Kolkata is one of my favourite cities in India and till now I have visited the city twice. Having made such beautiful memories, the city has a special place in my heart. The city reminds me of a slow motion movie where everyone and everything moves at its own pace. There are many things to do in Kolkata and it is a city that caters for all kinds of travelers. In this post, you will find the top 4 things that must be done during your next visit to Kolkata.
PIN for later reference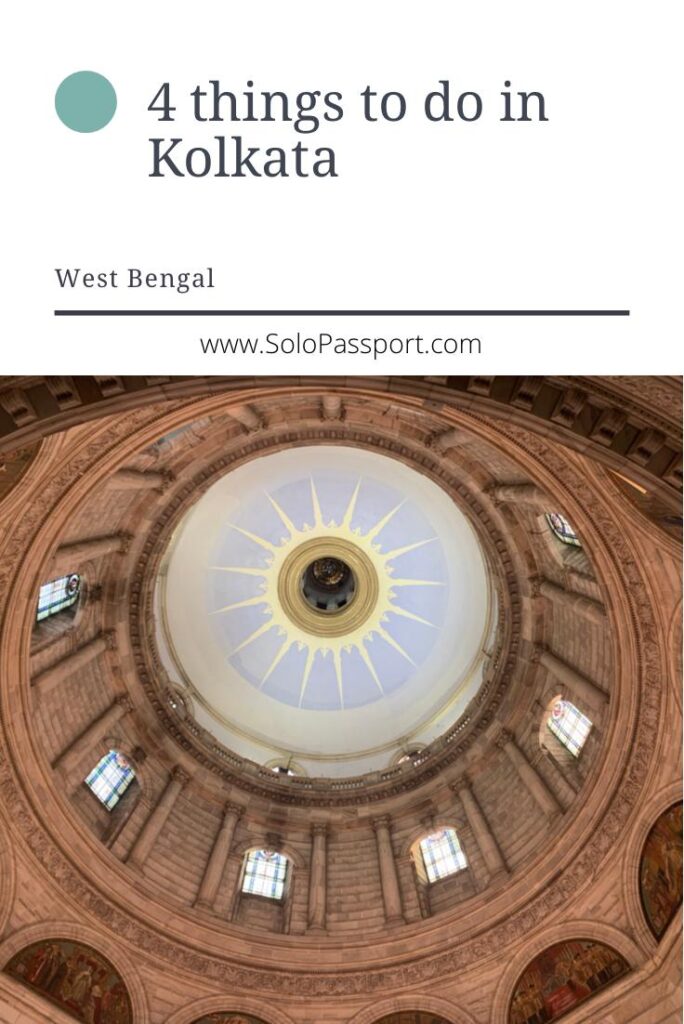 This article may contain affiliate links, meaning if you decide to make a purchase via my links, I may earn a commission at no additional cost to you. For full information, please see our affiliate disclaimer here.
Disclaimers:
The prices mentioned in the post are valid only at the time of publication. Ensure to check the booking websites for up to date information and prices.
Opinions and views expressed solely mine and are unbiased. If the post is a collaboration, then they are specifically mentioned.
Ensure to check the relevant websites for up to date information on COVID protocols.
For any adventurous activities, please note that there is a risk that can be dangerous. Ensure to read the terms and conditions with individual agencies recommended and do them at your own risk.
For visas, it is best to see the embassy website for any changing rules.
About Kolkata
Formerly known as Calcutta, Kolkata is the capital city of West Bengal state in India. The port of Kolkata is oldest operating port in India. And the city is considered as the Cultural capital of India. The name Kolkata is derived from the Bengali word Kolikata, which is thought to be a variation of Kalikkhetro meaning field of Kali.
4 Things to do in Kolkata
Kolkata offers heaps of things to do for all kinds of visitors. From beautiful landmarks to the old ghats, there are many places you can visit in the city. However, if you have less time, then these are the top 4 things to do in Kolkata.
Attend the Durga puja
The Durga puja is an annual Hindu festival celebrated to commemorate the victory of Goddess Durga over a demon Mahishasur. And thus the festival means good over evil. It is a 10 days festival observed usually in the months of September or October.
Did you know that Durga puja in Kolkata has been declared as a UNESCO intangible cultural heritage in December 2021?
Visit the museums
Kolkata has more than 20 museums that have history and artefacts about art, freedom fighters, science and history. I was pleasantly surprised to find these many museums in Kolkata. And I tried to visit a few of them while I was there. Some of the notable museums that I visited during my visit are Mother house, Indian museum and Subash Chandra Bose museum.
Mother house
Located on the Ripon street at AJC Bose road, the Mother house is the last resting place of Mother Teresa. There is a small museum dedicated to her life, showcasing her minimalistic way of living. The museum also contains all the hand written letters and spiritual exhortations.
Also, read – Kumartuli, a potter's town in Kolkata.
The museum is open between 8 AM and 12 PM, and between 3 PM and 6 PM.
There is no entrance fee.
Photography is not allowed in most places of the Mother house.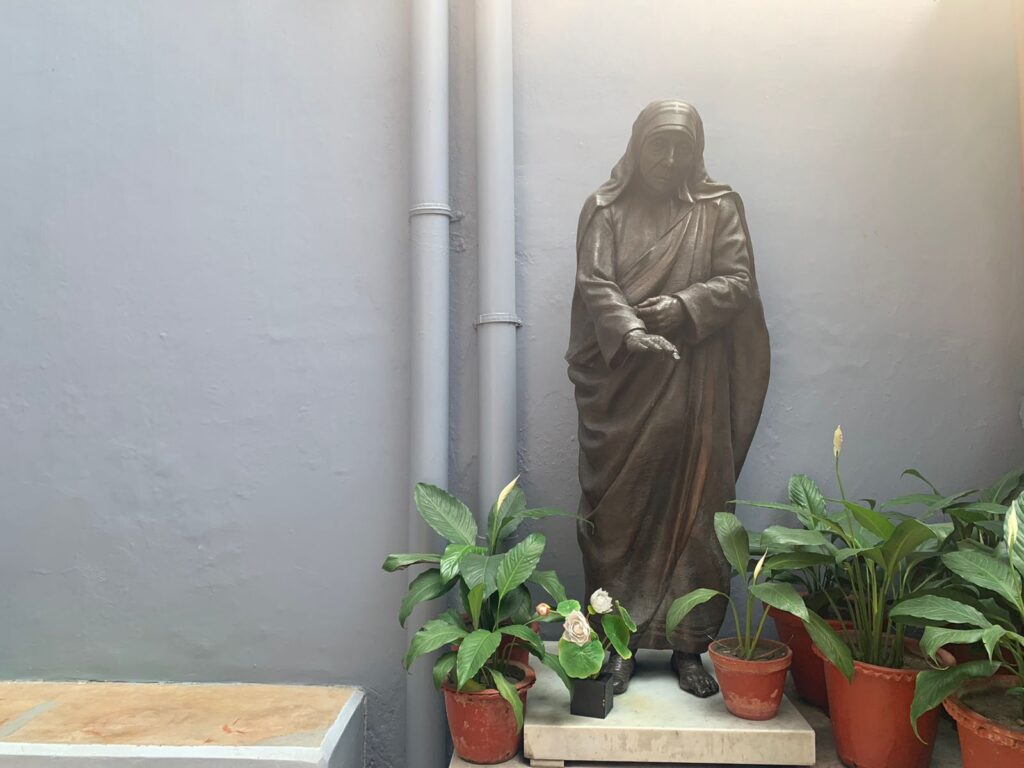 Indian museum
Founded in 1814 by the Asiatic Society of Bengal, the Indian museum is the ninth oldest museum in the world. The museum has plenty of artefacts and rare collection of coins, fossils, antiques, paintings and archaeological findings.
The museum is open Tuesday to Sunday between 10 AM and 5:30 PM.
There is an entrance fee of INR 50 per adult for Indian nationals and INR 500 for foreign nationals.
Photography is allowed but there is a cost of INR 50 for mobile and INR 100 for DSLR. Group photography is not allowed.
Subhash Chandra Bose museum
Netaji Subhash Chandra Bose's house which is now converted into a museum is a great place to see and relive his last moments before he escaped. The house was built by Netaji's father in 1909 which is now owned and managed by Netaji Research Bureau. There is a museum that exhibits photographs, letters and ideologies of the freedom fighter.
The museum is open Tuesday to Sunday between 11 AM and 4:30 PM. Ticket counter closes at 4:15 PM.
There is an entrance fee of INR 10 per adult.
Photography is not allowed inside the house.
Take a drive in a yellow taxi
The list on things to do in Kolkata is incomplete without a drive in one of the yellow beauties that dominate the streets of Kolkata. One of the things that make Kolkata special is these yellow taxis. Unfortunately, they are on the decline with many other taxi providers taking over the taxi businesses in India. Nevertheless, one can still find a lot of these taxis currently on the streets.
Note: These yellow taxis do not have metres so ensure to clarify the fare with the driver before hailing the taxi. The fare needs to be paid by cash only.
Do you know why taxis are yellow? The history of why the taxis are yellow is that in the year 1907, a car salesman/businessman John Hertz decided to start a taxi business. As the taxis needed to stand out, yellow colour was chosen and that how all the taxis had colours of yellow.
Cherish the Bengali cuisine
One cannot leave Kolkata without trying the authentic Bengali cuisine and sweets. Bengali cuisine, especially anything made with fish, is a delightful experience. The food is delicious and is served with so much love. Some of the dishes to try are the puchka (pani puri) from a street vendor, fish fry from an authentic Bengali restaurant (6 Ballygunge Place or Oh! Calcutta) and cakes from Flurys.
Safety for solo female travelers
I found Kolkata very safe for solo female travelers. I traveled alone for most days I was there and I had no issues whatsoever. The people usually minded their own business and never even gave a glance towards me or anyone. However, like any other place in the world, be cautious, especially at night.
Are you new to solo traveling? Or do you have a lot of questions regarding the solo travel? Read frequently asked questions (FAQ) on solo traveling.
Closing Notes
I am in love with Kolkata. The city impressed me both the times I visited it and I would love to go back to spend more days just walking around and interacting with the locals. I would not deny that the city is dirty but there is something very warm and beautiful about that city. If you have a few days in India, then surely stop by Kolkata as I still think it is stuck in the bygone era.
Have you visited Kolkata? What did you like about it? Do you have anymore suggestions on what other things can be done in the city?
How can you support me?
You know how much I love coffee, so you can buy me coffee – Buy me Coffee!

Or you can purchase from one of the below travel resources without any extra charge to you:
Travel Resources
Book your flight on Skyscanner.com
Reserve your accommodation on Stay22
Buy a comprehensive travel insurance on SafetyWing and WorldNomads
Book your tours and travels or purchase tickets on Viator or GetYourGuide
If you liked this article and if it was helpful in your planning or traveling, do share, tweet, or pin this post.

Follow me on Instagram | Facebook | YouTube | Twitter | LinkedIn
Do you have a question? Or want any suggestions, and tips for travels, hikes and scuba dives? Use the Subscription box below to sign-up and get updates by email.
PIN for later reference