Hike between Wild Forget Me Not Flowers (2023)
When I lived in Melbourne, I was on a hike with a group of locals and that is where I found the Forget me not flowers. They were so pretty and beautiful, and what was more interesting and intriguing was the story and legend behind those flowers. I first heard the story from one of my fellow hikers and it was such a nice and beautiful story to hear. That made me interested and dig for more information about these pretty purple flowers.
Are you in Melbourne only for a few days? If yes, then for other wonderful attractions to do in Melbourne city itself, read Things to do in Melbourne.
PIN for later reference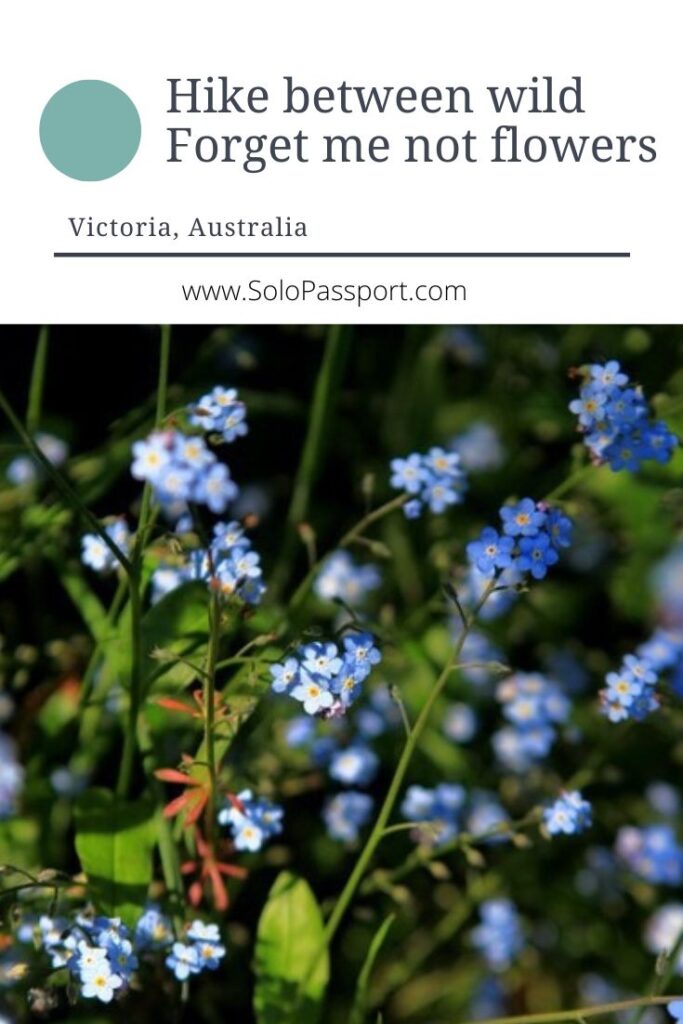 This article may contain affiliate links, meaning if you decide to make a purchase via my links, I may earn a commission at no additional cost to you. For full information, please see our affiliate disclaimer here.
What is Forget me not plant and flower?
The scientific name for the Forget me not plant is Myosotis Scorpion grasses. They are the flowering plants whose name come from the Ancient Greek name which means "mouse's ear" as the petal resembles exactly that. The stems are hairy and reach up to 25 centimetres tall. They have pretty blue flowers that bloom during the spring and summer seasons. The flowers die during the winter season.
Forget me not flower are represent true love and relationships. They are a symbol of being truthful and loyal to someone. It is believed that if these flowers are given to someone, it means that that person is truly loved and respected by the person who gave the flowers.
Legend behind the name "Forget me not"
There are many legends associated to the "Forget me not" plant. One of the legend states that one day God was naming all the various plants and he forgot the little blue flowered plant that was standing in a corner. The plant stepped forward and squealed "Forget me not, my Lord!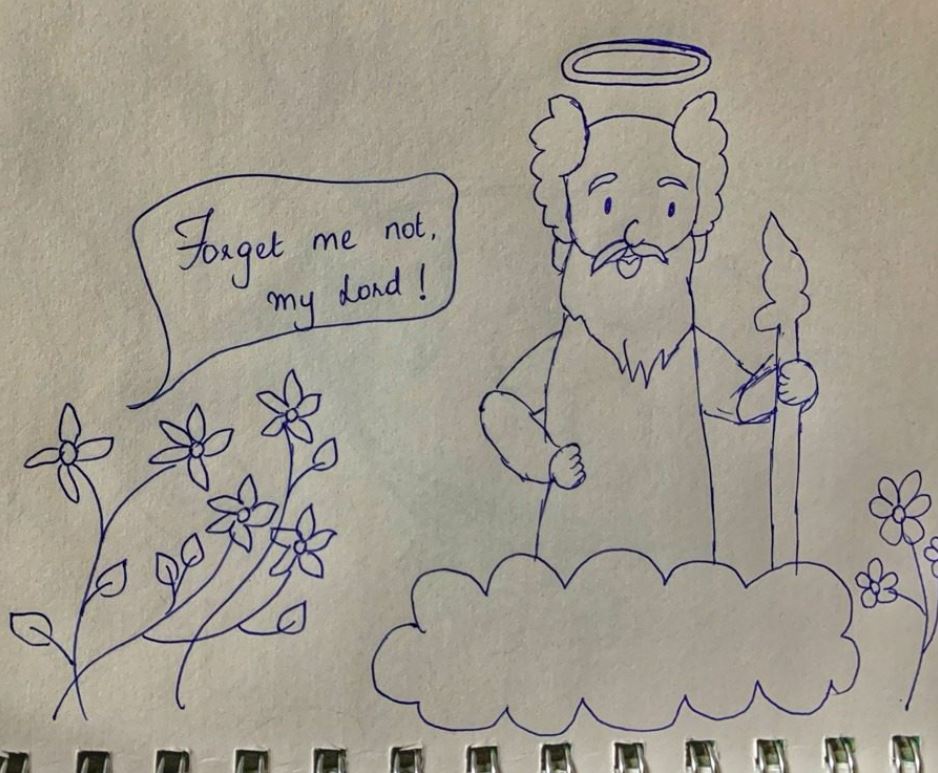 The other legend states that God was walking in the Garden of Eden where he saw a blue flower and asked it its name. The flower was a shy and whispered that he had forgotten its name. God renamed the plant and the flowers to Forget me not saying that he will now never forget the name.
The third legend states that there was a French knight who was walking by the river with his lady. He saw a beautiful blue flower and bent to pick it up. But due to his heavy armour he lost his balance and fell into the current in the river. Before sinking forever, he tossed the blue flower to his lady screaming forget me not in French.
Where to find the wild Forget me not flowers in Melbourne?
Even though Forget me not plants are native to Africa, they still can be spotted in the wild in Melbourne. Also, Forget me not plants are indoor plants too so many keep them as house plants and grow them at home. However as I mentioned earlier, I found these beautiful plants when I was on a hike near Melbourne.
Melbourne has some beautiful and interesting hikes around. If you love hiking in the bushes and countryside, you can consider 1000 Steps at Kokoda Memorial Track, Upper Yarra Goldfields, Hanging Rock in Macedon Ranges, and Mount Bishop.
Hike from Lake Daylesford to Hepburn Mineral Springs
It was my initial days in Melbourne and I was trying to make new friends. Hence, I went on many meetups that were into hiking and walking organised by someone experienced hikers. One of the groups had organised a walk from Lake Daylesford to Hepburn Mineral Springs. It is a medium to hard walk. Lake Daylesford is located in the Goldfields region of Victoria state in Australia. The walk passes through streams of water where it is refreshing and one can soak their feet or swim in the water.
Ensure to carry a swimmer so you can take a dip in the water, especially during the summer season. Note: As far as I remember there is no changing room as such.

Statistics of Lake Daylesford to Hepburn Mineral Springs hike
Below are the statistics of the hike:
Starting point: Lake Daylesford, Boat House Café.
Finishing point: Hepburn Mineral Springs.
Distance: 17 kilometres.
Time taken: 6 hours.
Grade: Medium to Hard. Hard only because of the distance and not because of the path.
The walk passes through streams of water and waterfalls.
How to travel between Lake Daylesford / Hepburn Mineral Springs and Melbourne?
Lake Daylesford can be reached by public transport. There are trains that go between Southern Cross train station in Melbourne and Woodend (The Bendigo line). And then change at Woodend to reach CFA/Bridport train station. The total journey takes up to 2 hours. Up-to-date information on public transport can be found on Public Transport Victoria (PVT) website.
The fastest way to get to Lake Daylesford is by driving. The distance between Melbourne Central Business District (CBD) and Lake Daylesford is around 112 kilometres and takes 1 hour 50 minutes to drive. Note the route has toll roads.
Hepburn Mineral Springs is just 4 kilometres from Lake Daylesford by car. And there are buses that run between the Main road near Hepburn Springs and CFA/Bridport station near Lake Daylesford. Note this hike is a one way hike which means that the starting and ending points are different and hence one needs to either walk or take a taxi back to the car park.
Closing Notes
It is pretty cool to watch these amazing blue and purple flowers and hike between them. Even otherwise, the hike from Lake Daylesford to Hepburn Mineral Springs is a beautiful hike and the path and views are very rewarding. The hike in between the Forget me not plants was truly my favourite walk in Victoria.
Did you enjoy reading this post? If yes, then you will love the other hikes around Melbourne too.
How can you support me?
You know how much I love coffee, so you can buy me coffee – Buy me Coffee!

Or you can purchase from one of the below travel resources without any extra charge to you:
Travel Resources
Book your flight on Skyscanner.com
Reserve your accommodation on Stay22
Buy a comprehensive travel insurance on SafetyWing and WorldNomads
Book your tours and travels or purchase tickets on Viator or GetYourGuide
If you liked this article and if it was helpful in your planning or traveling, do share, tweet, or pin this post.

Follow me on Instagram | Facebook | YouTube | Twitter | LinkedIn
Do you have a question? Or want any suggestions, and tips for travels, hikes and scuba dives? Use the Subscription box below to sign-up and get updates by email.
PIN for later reference