Places to visit in Pondicherry in 3 days
Pondicherry is my favourite places to visit in South India. A relaxed pace and chilled out vibes makes Pondicherry as one of the top destinations for South Indians who want to escape the city life. The French colony and the White town adds the beauty to the place. This guide is to provide information on the places to visit in Pondicherry in 3 days and how best you can make use of the itinerary written in this post.
PIN for later reference
This article may contain affiliate links, meaning if you decide to make a purchase via my links, I may earn a commission at no additional cost to you. For full information, please see our affiliate disclaimer here.
About Pondicherry
Famous for its Aurobindo Ashram, Pondicherry or Puducherry is a coastal and capital city of the Union Territory of Puducherry. Known as The French Riviera of the East, Puducherry's Tamil interpretation means new town.
Best time to visit Pondicherry
Pondicherry is a coastal town and is humid during the summer season. The best time to visit Pondicherry is between October and March as the weather is pleasant. However, if you are looking at scuba diving, then the best season is between January and March.
Are 3 days sufficient for Pondicherry?
Pondicherry is under rated and the city has many things to offer to all kinds of travelers. From people who enjoy traditional Tamil culture and food, to the people who love French culture and food, the city has it all.
Honestly speaking 3 days may be a bit tight to cover the places in Pondicherry. Having said that, most of the popular places can be seen and covered in the 3 days. So, if you are on a tight timelines, do not stress as Pondicherry is doable in 3 days.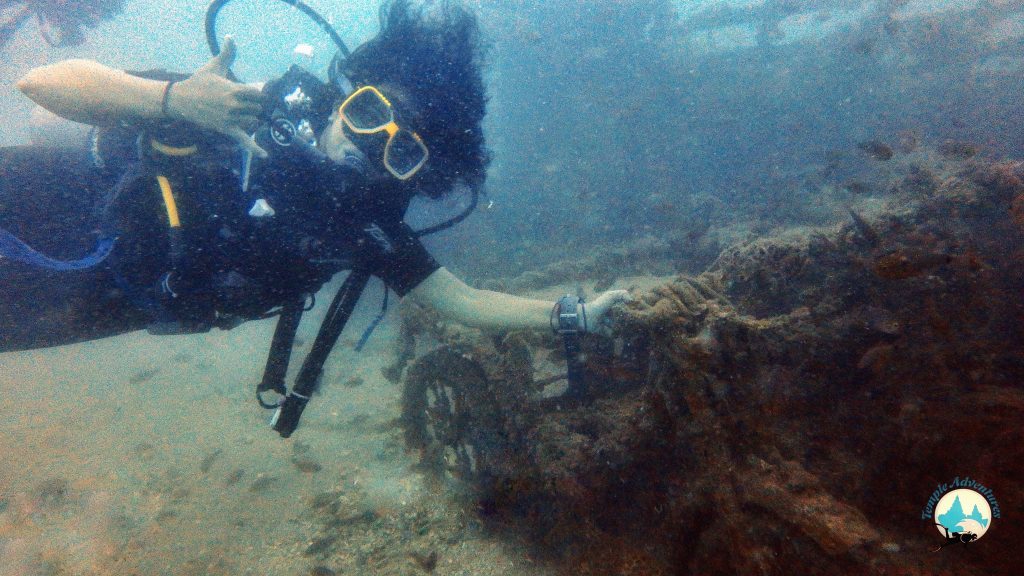 Places to visit in Pondicherry in 3 days
If you have very short period of time in Pondicherry and want to see some of the top places, then read 5 things to do in Pondicherry.
Day 1 – Explore White Town
Cafes in White Town
White Town and cafes go hand in hand. With plenty of French cafes, French Colony or the White town is popular to indulge in bakery food and cakes. The décor and the food at each café transport you to France as there is a huge French influence. Being a food lover, I have tried many cafes in White town and have enjoyed visiting each one of them and trying various food.
Must visit café: Coromandel café.
Must try food: Croissant and crepes.
Walk from Kargil War memorial to the Old Port
Do you love a good coastal walk? Walking from Kargil war memorial to the Old Port is one of the ways to have a relaxed walk along the coast within Pondicherry city. Located close to the White town, this is another activity that is a must do and the walk passes through some of the beautiful landscapes of the city. The walk is just around 1.5 kilometres and is of an easy grade.
Starting point: Kargil war memorial.
Ending point: Old port.
Total distance of the walk: 1.5 kilometres.
Total time taken: 30 to 45 minutes.
Grade: Easy.
Day 2 – Scuba dive, kayak or Visit Paradise and Eden beach
Scuba diving
Pondicherry is one of the places in mainland India that is famous for scuba diving. The coastal city lies on the Bay of Bengal and there are many dive sites that is worth diving and exploring.
Known for its artificial reefs, especially the temple reef, Pondicherry has an active and abundant marine life at the dive sites. There are too many groupers, puffer fishes, banner fishes, lion fishes and many others.
The visibility at these dive sites vary between 3 to 7 metres and the depth can go up to 30 metres. Scuba diving at Pondicherry is ideal for all kinds of scuba divers, ones who are trying out scuba diving for the first time with Discover Scuba Diving and to the others who are certified and experienced scuba divers.
Suitable for: Non-certified to Certified scuba divers.
Visibility: 3 to 7 metres.
Maximum depth: 5 to 30 metres.
Recommended dive centre: Samudra Adventures.
Cost: Approximately around INR 6000 for non-certified divers.
Best season to dive: January to March.
Whale sharks season: August.
Kayaking
Kayaking at Pondicherry happens at various places, from Mangrove forests to Karaikal beach. The kayaking is for 2 hours and it passes through the ruins, forests and sea weeds. It usually happens where there is a mixture of fresh water and sea water.
Total time for kayaking: 2 hours.
Cost: INR 3000 per person.
Do you need to know how to swim? No.
Recommended centre for kayaking: Urban Nomad Adventure.
Paradise beach
With white sand beach, Paradise beach is one of the best kept secrets of Pondicherry. The ferry leaves from Chunnambar boat house (which is around 7 kilometres from Pondicherry city) that takes the visitors to Paradise beach in 20 minutes.
Entrance fee to boathouse: INR 30 per person.
Motorboat fee: INR 300 per person.
Swimming at Paradise beach: No. It is dangerous.
Timings: 9 AM to 6 PM.
Best time to visit: Early mornings or sunsets.
Eden beach
Located at Chinna Veerampattinam, Eden beach is one of the Blue flag beaches in India, and is the first and only Blue flag beach in Pondicherry. Eden beach is worth visiting, especially during sunset as the views are stunning. It is around 9 kilometres from the city. As the beach is patrolled and monitored, it is perfectly safe to swim at the beach.
Swimming at Eden beach: Yes, there is a safe area to swim.
Timings: 6 AM to 7 PM everyday.
Best time to visit: At sunset.
Day 3 – Visit Auroville
Founded in 1968, Auroville is an experimental township which is around 10 kilometres from Pondicherry. It is a township that was created for men and women, from all nationalities, to live in peace and harmony.
Dress code: Dress appropriately.
Things to do: Meditate at Matirmandir, Visit the cafes, Shop at La Boutique d'Auroville.
Entry fee for Matirmandir: No entry fee.
Timings for Matirmandir: 9 AM to 5 PM.
Safety for solo female travelers
Pondicherry is one of the safest destinations for solo female travelers. I have traveled to this city alone many a times and I have never had any issues whatsoever. However, like any other city in the world, be careful, especially at night.
Are you new to solo female traveling? Or do you have a lot of questions and do not know where to start? Read my frequently asked questions (FAQ) about solo traveling.
Closing Notes
Pondicherry is worth visiting when you are in southern part of India. It is a city that has the most chilled out vibes and the French colony makes it a unique destination. And the city has something to offer for all kinds of travelers.
How can you support me?
You know how much I love coffee, so you can buy me coffee – Buy me Coffee!

Or you can purchase from one of the below travel resources without any extra charge to you:
Travel Resources
Book your flight on Skyscanner.com
Reserve your accommodation on Stay22
Buy a comprehensive travel insurance on SafetyWing and WorldNomads
Book your tours and travels or purchase tickets on Viator or GetYourGuide
If you liked this article and if it was helpful in your planning or traveling, do share, tweet, or pin this post.

Follow me on Instagram | Facebook | YouTube | Twitter | LinkedIn
Do you have a question? Or want any suggestions, and tips for travels, hikes and scuba dives? Use the Subscription box below to sign-up and get updates by email.
PIN for later reference