Travel guide to Byron Bay
One of my favourite coastal towns in New South Wales (NSW) state of Australia is Byron Bay. It has those chilled out and relaxed vibes. I have been to Byron Bay five times already and every time I have visited I have found something new to do.
For a memorable road trip and all other coastal towns, including Byron Bay, in the east coast of Australia, read my post "The ultimate road trip in the east coast".
PIN for later reference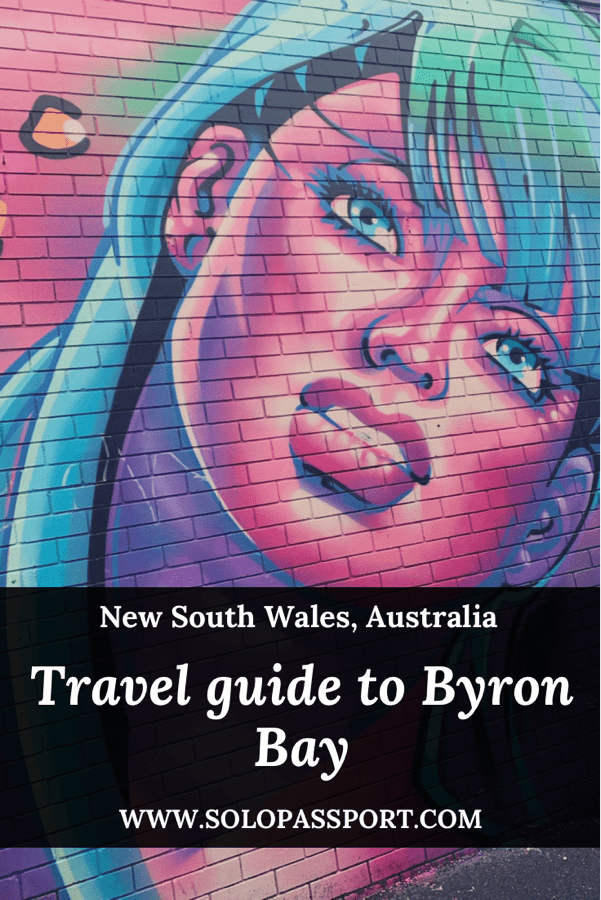 Please note: This post may contain affiliate links which means I may earn a commission if you make a purchase by clicking a link on this post. This will be at no additional cost to you. Affiliate links help me keep this website up and running. Thank you for your support.
About Byron Bay..
Byron Bay is a coastal town on the east coast of Australia in the state of NSW. It is the home for Australia's easterly point. Known for its spectacular beaches, festivals and the vibrant vibes, Byron Bay stands out as one of the popular tourist destinations among the locals and visitors.
Did you know Byron Bay is also home to the famous Hollywood celebrities like Chris Hemsworth and Matt Damon?
Even though Byron Bay can be visited throughout the year, the best time to visit Byron Bay is during the months of September to November as the temperatures are pleasant.
How to get to Byron Bay?
Drive
Byron Bay is closer to Brisbane than Sydney, even though it is in NSW state.
The distance between Byron Bay and Sydney is about 770 kilometres north of Sydney and takes about 8 hours 30 minutes to drive.

There are toll roads in between.
The distance between Byron Bay and Brisbane is 166 kilometres and it takes only about 2 hours 10 minutes to drive.
Air
The fastest way to get to Byron Bay is by flying into the town. It has its own airport in Ballina, which is about 31 kilometres from the Byron Bay Central Business District (CBD).

Jetstar is the budgeted airline.
There are buses that go between Ballina airport and Byron Bay CBD. This is definitely a cheaper option but it takes almost an hour to reach the CBD.
The quickest way to go between the Ballina airport and Byron Bay CBD is by taking a shuttle bus. Even though it is pricey (AUD 30 per person for one way), it is a door to door service.

Contact details of the shuttle are:

Phone number: 0414 660 031.
If you are more than one person, then taking an Uber between the Ballina airport and Byron Bay CBD is the best way to go. The cost is around AUD 60 for one way taxi ride.
Train
The cheapest way to get to Byron Bay from Sydney is by taking a train. The train fare only costs between AUD 60 to AUD 90 one way. But the journey is around 14 hours.
Stay in Byron Bay
Byron Bay has plenty of stay options. Ranging from pretty AirBnBs to budgeted hostels, it has all the variety for the needs of a traveler. I have stayed at two places during my visits.
YHA Byron Bay
Being an avid traveler, I usually stay at budgeted places and hence my go to places are hostels. For the first two times, I stayed at the Youth Hostel Association (YHA) Byron Bay. Even though it is a hostel, YHA is surely one of the cleanest hostels to stay in. The vibes and everything about the hostel is cool.
Hibiscus Motel
A very pleasant stay close to the restaurants and cafes on Jonson or Lawson streets is the Hibiscus Motel. The check in was very easy and the lady at the reception (which is at Waves Hotel) was very considerate and checked us in at 10 AM even though the check in was supposed to be at 2 PM. I would stay at this place again for sure as it was a great enjoyable stay.
Note: The motel does not have an inhouse cafe or a restaurant but it is very close to Jonson and Lawson streets where there are plenty of eat out joints.
Wollongbar Motel
During my recent travel and because of COVID restrictions, I decided to stay in a motel and not at a hostel. Wollongbar Motel is a comfortable stay, very close to the CBD. The staff was friendly and the room was very clean. I would recommend this motel for sure.
Note: This motel does not have an inhouse cafe or a restaurant but it is very close to Jonson and Lawson streets where there are plenty of eat out joints.
Things to do in Byron Bay
One would need at least 3 to 4 days in Byron Bay to enjoy all the below activities listed. But if you have more time, definitely spend a few more days than 3 to 4 days.
Outdoor activities
To begin with, let's talk about my most favourite things to do in this coastal town which is mostly outdoors.
Attend music festivals. Byron Bay Bluefest music festival is one of the famous festivals in Australia.
Scuba dive. Julian Rocks is one of the most famous dive sites in Australia (also the reason why I planned my recent trip to Byron Bay) and is home to many marine life including the turtles, sharks and rays.

The cost for a boat dive (for certified divers) is approximately AUD 150 with full gear.
Unfortunately, I have not dived at Julian Rocks till now. All the times I have been at Byron Bay, there has been a storm or it has been extremely windy and has caused the swell to be around 5 metres.

Snorkel. If scuba diving is not for you, then definitely snorkeling with turtles must be on your list.
Kayak with the dolphins. I have kayaked in the ocean with dolphins swimming along. Trust me the word magical is underrated to describe how it feels.
Hike and walk. There are plenty of hiking trails along the coast and to the lighthouse 'Cape Byron lighthouse'.
See the Humpback whales. During the whale migratory season (May to October) watch these gentle giants swim by.
For a guide on seeing the Humpback whales in Sydney, read my post Whale watching in Sydney.
Learn to surf. There are plenty of places where one can learn to surf and the beaches at the bay is surely the place to ride the waves.
Go on hunt for beautiful murals/street art. The town has some pretty graffiti. They are huge and they are stunning.
Ride the first solar train. Ensure to take a 10 minutes train ride on the World's first solar train. The train ride is between Byron and North beachs.

The ticket can be purchased onboard and the cost to ride the train is AUD 5 per adult one way.
Indoor activities
Byron Bay is a coastal town and most of the to-do things involve water and the ocean. It is a place for people who love being outdoors and in the ocean. However, when the storm kicks in, there is no option but to spend time indoors. The last time I visited Byron Bay, I was there for the two days and it was pouring both the days. I did a few things trying to avoid the rain as much. I realised Byron Bay is definitely much more than the diving, surfing, hiking and kayaking.
So, here are the list of things one can do indoors:
Explore the cafes and restaurants. There are plenty of eat outs on Jonson and Lawson Streets. Have a coffee in one of the picture perfect cafes. Some of my favourite eat out joints were:

Miss Margarita. If you love Mexican, then Miss Margarita is a great place for you. I loved the Jalapeno Poppers and Chicken tacos.
Orgasmic Falafel. I absolutely loved falafels at Orgasmic Falafel. They are fresh, crisp, tasty and amazing. I will not miss this place every time I visit Byron Bay.
Get a relaxing massage. There are many massage centres and getting a nice relaxing massage on a rainy day is definitely worth it.

Note: Ensure to call the massage centre in advance for bookings as they run out pretty quickly especially when it is raining. I had to call at least 4 of them before I got a spot in one.

Shop. The clothes at the shops were so beautiful and hence definitely buy one or two of them and support local businesses. Also, the souvenirs especially the surf boards and the colourful vans are awesome.
Go to the cinema. Yes the town has a unique cinema that plays old movies. I did not get a chance to go for one of them but I would suggest watching one and going back in time.
Visit Art Industrial estate. As the name suggests, this is for art lovers. For this one, you need to have a car. Unfortunately, I could not visit as I had not hired a car this time.
Explore the Habitat. Visit another shopping area which is the Habitat. There are restaurants and cafes where one can enjoy and explore.
Stretch and do some Yoga. I was surprised to find that Byron Bay has so much of yoga influence. There are many places where one can indulge in a session of Yoga. There are also Yoga retreats for longer stays.
Chill and unwind

. Spend your days at Byron Bay relaxing and de-stressing.

Visit the Bookshop. There is a bookshop in town with a cafe. It is a great place to sip a coffee reading a book.
Attend an interview of a chef. Just kidding! However, unwillingly during my recent trip. I was a party to an interview of a Japanese chef at a local cafe which was a cool experience.
Around Byron Bay
There are many things around Byron Bay that are as interesting as the things to do in the town. The town is surrounded by rivers, waterfalls and hiking trails.
One can rent a car in Byron Bay either at the Ballina airport or at the ByronBay Rent a Car on Ewingsdale Road (5 kilometres from town centre). Ensure to take a full insurance with AUD 1 excess while hiring a car to have a stress free road trip.
Visit the waterfalls. The Whian Whian falls and the Minyon falls are a few beautiful waterfalls, around 30 kilometres from the town centre. Unfortunately, the national park and the falls were closed when I visited Byron Bay the last time. So I could not see the waterfalls.
Spend a day at Crystal Castle and Shambhala Gardens. Crystal Castle is a pretty place with the display of colourful crystals and trees. The cost of entrance ticket is AUD 39 per person.

Even though the place was great and there were many sculptures and tourist attractions in the gardens, I personally did not think the visit was worth the entrance fee.
Safety for solo female travelers
Byron Bay is absolutely safe for solo female travelers. It is tourist friendly destination and most of the people you would come across are tourists and travelers. I have been there many times now and I have traveled solo all the times. I have not encountered any problems while I was there. However like any other place, be cautious and know your surroundings especially at nights.
Closing Notes
Byron Bay will always be my favourite and I will keep visiting this town often. If you are in NSW and you do have a bit of time, I would surely recommend adding Byron Bay to your list. It is worth staying and spending time at this amazing town.
Have I missed anything? Let me know in the comments below.
Travel Resources
Click here to book your flight on Skyscanner.com
Click here to book your accommodation on Stay22 or Booking.com
Click here to book your tours and travels on Viator or GetYourGuide.
If you liked this article, do comment, tweet, or share this post.
Follow me on Instagram | Facebook | YouTube | Twitter
Do you have a question? Or want any suggestions, and tips for travels, hikes and scuba dives? Use the Subscription box below to sign-up and get updates by email.
PIN for later reference