Walk to Maddens falls lookout
Maddens Falls is one of those hidden gems that my friends and I found when we were driving around in the Royal National Park (RNP).
One can also visit the Helensburgh temple when visiting the Maddens falls.
About Maddens Falls
The Maddens waterfalls is in the Dharawal National Park. The waterfalls is a perfect short bush walk providing photographic opportunities. The Dharawal national park is a protected national park in the New South Wales (NSW) state of Australia. It is situated between the Illawarra range and the Georges river.
Be very careful near the waterfalls lookout and do not go close to the edge.
The waterfalls is a short 15 minutes walk (around 1.1 kilometres) from the car park. It is ideal for an afternoon picnic with friends or family. The walk starts on a fire trail and heads downhill to the waterfalls lookout.
One can go to the bottom of the waterfalls but that is a off track trail.
Total distance: 1.1 kilometres return.
Time taken: 15 to 20 minutes.
Grade: Very easy.
See up to date information on the National Park for NSW website.
The car park of the Maddens waterfalls is about 60 kilometres from Sydney and takes only 50 minutes by car.
There are plenty of free car park places available.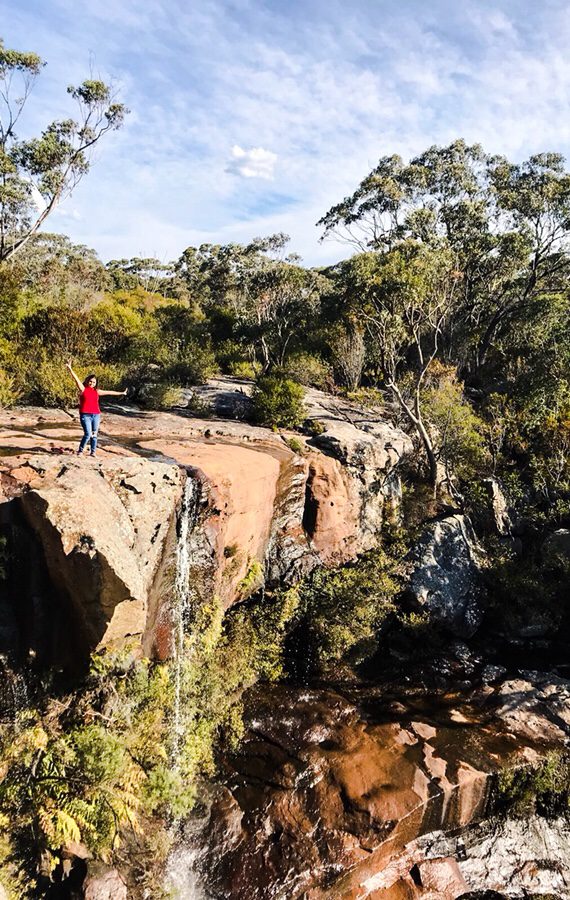 Closing Notes
If you want a taste of a bush walk without the hike being too difficult or long, then the walk to the Maddens waterfalls is the one for you. It is easy and provides as a very relaxed walk in the Royal National Park.
If you are looking for a more difficult walk or hike in the national park, then refer the section, Hikes and walks in Royal National Park.
Please note: This post may contain affiliate links which means I may earn a commission if you make a purchase by clicking a link on this post. This will be at no additional cost to you. Affiliate links help me keep this website up and running. Thank you for your support.