Things to See at Spit Bridge to Manly Coastal Walk in Sydney (2024)
One of the most amazing coastal walks in Sydney is the Spit Bridge to Manly Coastal Walk. With breathtaking views of the ocean and great opportunities to take amazing photographs, the walk is a very popular coastal walk. The walk also comes across some historical sites including aboriginal rock carvings.
I have done the Spit Bridge to Manly coastal walk many times and is surely one of my most favourite coastal walks in Sydney after Bondi to Coogee coastal walk. All the Sydney coastal walks including this one is a great way to explore the beautiful panoramic landscapes of the harbour and bushlands.
PIN for later reference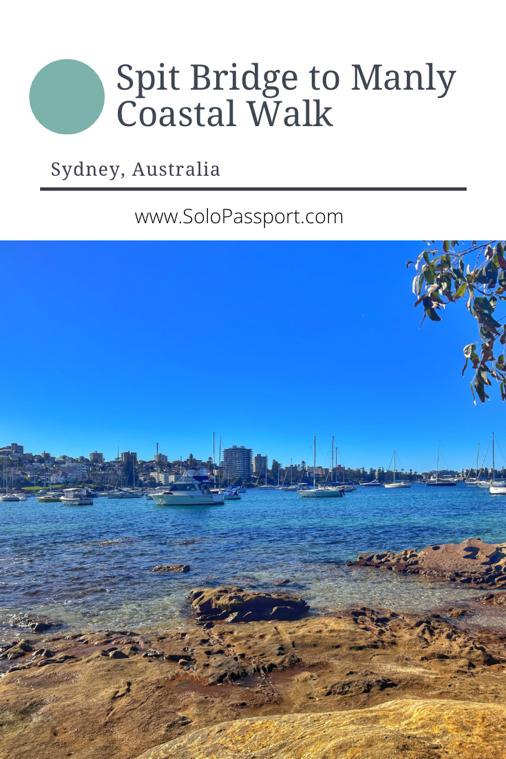 This article may contain affiliate links, meaning if you decide to make a purchase via my links, I may earn a commission at no additional cost to you. For full information, please see our affiliate disclaimer here.
About Spit Bridge to Manly Coastal walk
The Spit Bridge to Manly coastal walk is a very well known and well-marked coastal walk in Sydney. It was opened in the year 1988 and it passes through the Sydney Harbour National Park, bushlands and local suburbs. The walk is famously known as the Manly Scenic Walkway.
Are you new to Sydney? Or are you traveling here in Sydney? Read my Ultimate Guide to Sydney.
How to travel between Spit Bridge / Manly and Wynyard?
By Public Transport
Getting to Spit Bridge – There are frequent buses between Wynyard and Spit Bridge (bus numbers 178 and 180). The fare costs around AUD 3 to 4.
Getting from Manly – There are ferries and buses between Manly and Circular Quay. And from Circular Quay, you can either walk to Wynyard (9 minutes walk) or take a light rail / train to Wynyard. There are also direct buses between Manly and Wynyard (bus numbers 178 and 180)
More up-to-date information on public transport can be found on the NSW Transport website.
It is best to get an Opal transportation card to travel on public transport in Sydney. However, you can also pay using the credit or debit cards.
By Road
Even though one can drive to one point of the walk, you still need to take public transport or a taxi as this walk is just one way and is not a loop or a return. The Spit Bridge is about 11 kilometres from the Sydney Central Business District (CBD) and there is a parking near Spit Bridge.
Things to see on Spit Bridge to Manly Coastal Walk
Spit Bridge
Original Spit Bridge was built in the year 1924 to replace the punt service. And the current Spit Bridge was built in the 1950's, which replaced the old wooden bridge.
The bridge is really cool as the middle section can be raised to allow the tall ships or boats to pass through. It opens multiple times during the day (different times on weekdays and weekends). I had an opportunity to see the Spit bridge in action and you can find the updated timings on when the bridge opens on the Roads and Maritime website.
Sandy Bay Beach
Popular among the dog owners, the Sandy Bay Beach is perfect to go for a swim along with your dogs. With turquoise blue water and sandy beach, this beach is very pretty and an ideal place to spend an afternoon at.
Castle Rock Beach
A secluded and quiet beach is the Castle Rock Beach. This beach is only accessible by foot and is a short deviation from the Spit Bridge to Manly coastal walk.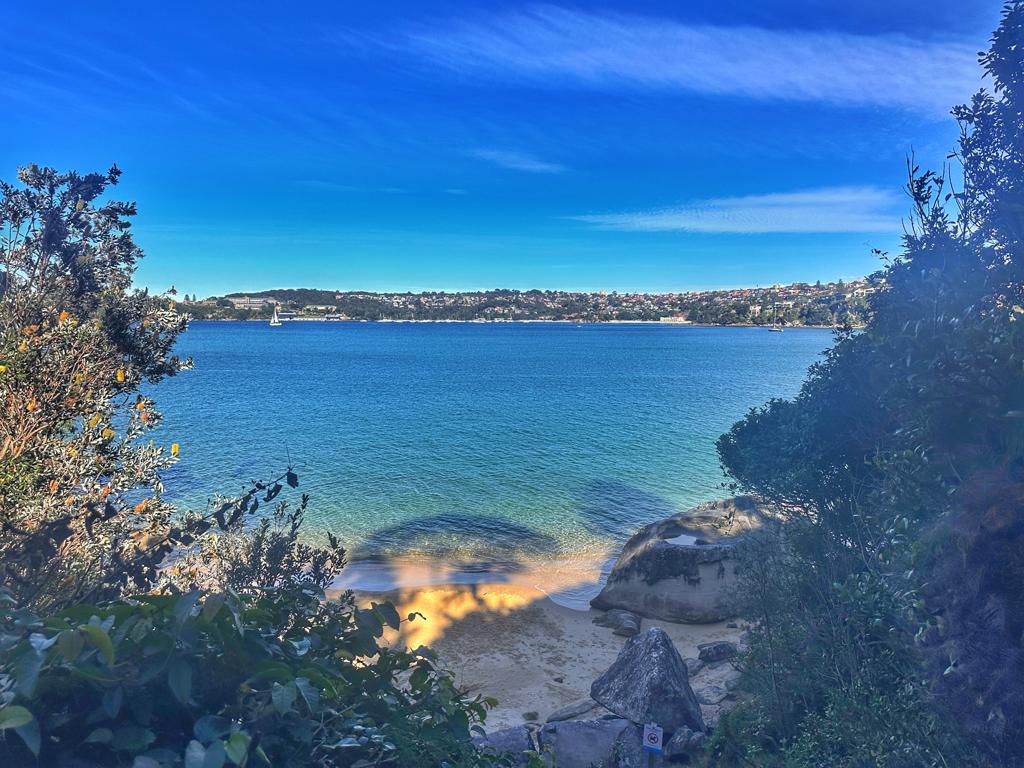 Aboriginal Art at Grotto Point
The path of the walk is also through the Grotto Point aboriginal engravings. They are protected aboriginal art and they belonged to the Eora group who lived in the Sydney Harbour region. Said to be more than 1000 years old, the engravings depict kangaroos, boomerangs, fishes, and a whale. You can find more information on the art on the ATNF website.
Do you love finding the Aboriginal art? Then you may want to explore the Balls Head Reserve area to find more of these amazing ancient art.
Reef Beach
One of the picturesque beaches that you can see on the walk is the Reef beach. With lovely views of the harbour and Manly Cove, the Reef beach is located at Dobroyd Head. It was once a nude beach and due to the local protest in 1996, the clothing was made mandatory. Now the beach is declared as an Aboriginal Place because of the remains that were found in 2005.
If you want to do more coastal walks that has stunning views of the Sydney Harbour, then consider doing the Harbour Foreshore Walk or the Hermitage Foreshore Walk.
Whale watching
During the whale migratory season (between the months May and October), whales migrate from the south to north and then back. This is a perfect time to spot some humpback whales in Sydney. Even though I have not spotted a single whale on this walk, I have been told by my fellow hikers and walkers that some of them have seen whales. So do watch out for them.
I do feel that it is less likely to spot whales on this walk, it is best to do the walks – La Perouse to Maroubra or Kurnell to Cronulla walks to spot whales. When I hiked the Second Point Train in Bouddi National Park, I saw around 8 to 9 humpback whales in a span of 20 minutes.
Ensure to carry a binocular.
Spit Bridge to Manly Coastal Walk Details
The walk starts at the Spit Bridge and ends at Manly beach. And the coastal walk passes through some spectacular beaches. It also has many beautiful bridges and bushlands along the way.
Are you located in the North West of Sydney in the Hills area? Then you can do the Rouse Hill to Norwest Walk.
The walk gets busy over the weekends with many runners and walkers.
Logistics
Below are the logistics for the Spit Bridge to Manly coastal walk:
Starting point: Spit Bridge. (The walk can be done the other way as well i.e. starting from Manly Wharf.)
Finishing point: Manly Wharf. (The walk can be done the other way as well i.e. finishing at Spit Bridge.)
Distance: 10 to 11 kilometres; well-marked coastal walk.
Type: One way.
Time: 3 to 4 hours.
Grade: Easy to Moderate.
Path: Spit Bridge > Ellery's Punt Reserve > Clontarf Reserve > Clonny's > Castle Rock Beach > Grotto Point Lighthouse > Grotto Point Engravings > Crater Cove Lookout > Arabanoo Lookout > Reef Beach > North Harbour Reserve > Manly Wharf.
If you are still up for a longer walk than the Spit Bridge to Manly, you can extend your walk from Manly to Mona Vale via Long Reef.
Important Information
There are cafes at the Spit Bridge and Manly. There are also a few cafes along the way.
Certain sections of the walk go through the Dobroyd Head and dogs are not allowed in that area.
There are various swimming points along the way.
The path of the walk is through headlands and suburbs (streets). So be careful and look out for vehicles when walking on the streets.
There are toilet facilities at various points.
There are water facilities along the way where one can refill water.
This is a family-friendly walk.
This walk is fit for all kinds of hikers and walkers. As it is an easy walk, it is perfect for beginners.
Look out for humpback whales during the whale migratory season.
This walk is in the city and hence it gets quite busy over the weekends.
General Hiking Information
Wear sturdy and comfortable shoes.
Carry an extra pair of socks.
Keep yourself hydrated along the way. Take your water bottle with you so you can refill at the water filling stations.
Is it safe for solo female travelers?
This walk is definitely very safe for solo female travelers. There are so many people walking over the weekend and hence there is no section where it gets lonely and scary. Help is always there if needed.
However, like any other place, better to be a bit cautious, especially at nights and to trust your instinct.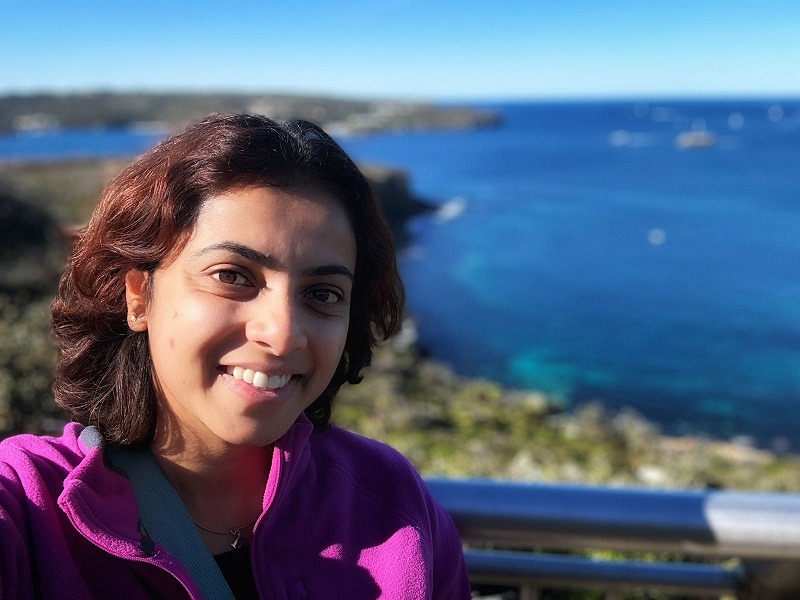 Closing Notes
The Spit Bridge to Manly coastal walk is undoubtedly one of the best walks in Sydney. It is an easy relaxed walk over the weekend, where one can enjoy the spectacular views and still get good exercise. Having done this walk many number of times, I vouch for it and I would recommend doing this walk while visiting Sydney.
Enjoyed this coastal walk? Then have a look at other One Day walks in Sydney.
How can you support me?
You know how much I love coffee, so you can buy me coffee – Buy me Coffee!

Or you can purchase from one of the below travel resources without any extra charge to you:
Travel Resources
Book your flight on Skyscanner.com or Trip.com
Reserve your accommodation on Stay22
Buy comprehensive travel insurance on SafetyWing and WorldNomads
Book your tours and travels or purchase tickets on Viator or GetYourGuide
For a universal SIM card, use DrimSim
If you liked this article and if it was helpful in your planning or traveling, do share, tweet, or pin this post.

Follow me on Instagram | Facebook | YouTube | Twitter | LinkedIn
Do you have a question? Or want any suggestions, and tips for travels, hikes and scuba dives? Use the Subscription box below to sign-up and get updates by email.
Also read
PIN for later reference