A visit to Mattancherry Palace
A visit to Mattancherry Palace happened by chance. I was strolling through Fort Kochi when I met an auto rickshaw driver. He mentioned to me about the Mattancherry Palace. As I always say, locals know the best and it is always wise to talk to the localities to know about a place.
PIN for later reference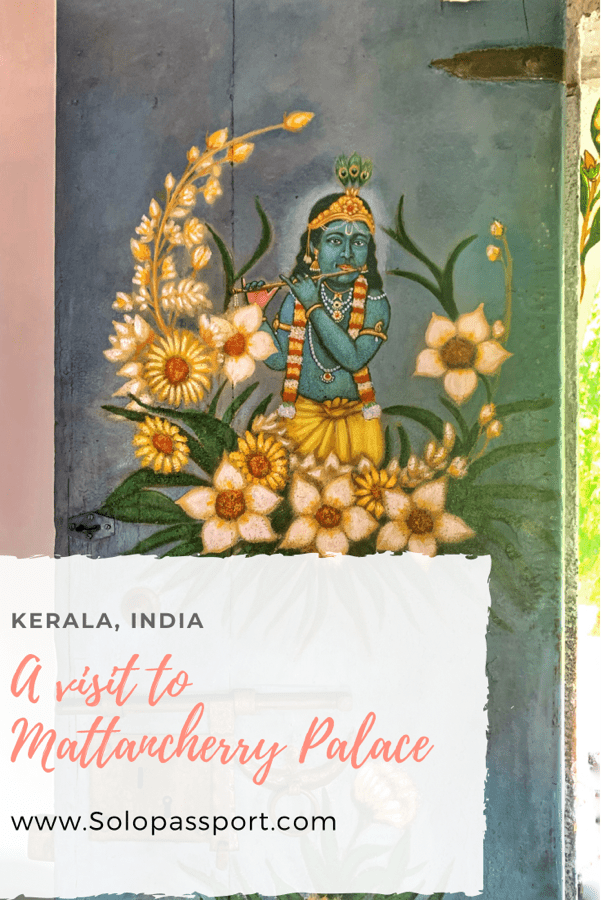 This article may contain affiliate links. For full information, please see our affiliate disclaimer here.
About Mattancherry Palace
Mattancherry Palace, also known as the Dutch Palace, is a Portuguese palace in Mattancherry locality of Kochi city in Kerala. The palace is now a museum that showcases the lives and portraits of Kings of Kochi and various Kerala murals. It has paintings of Ramayana that are from the 17th century.
The palace is in a quadrangular shape and is built in a traditional Kerala architectural style called the Nalukettu style. There are some elements that display European influence. The interesting thing about the palace is the floor that looks like polished black marble. But in fact it is made up of a mixture of burned coconut shells, egg whites, charcoal, lime and plant juices. How cool is that!
There are three temples in the complex:
First, dedicated to the Goddess Pazhayannur Bhagvati,
Second dedicated to Lord Krishna and
Third dedicated to Lord Shiva.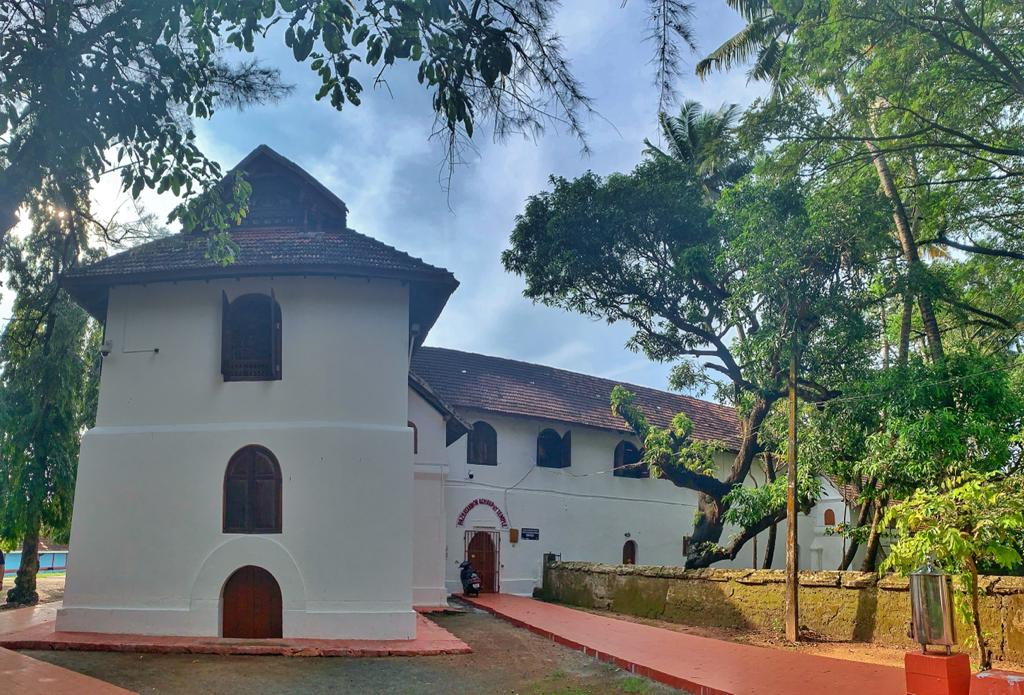 The complex also has a small pond behind the palace. The pond is very beautiful with many coconut trees around it.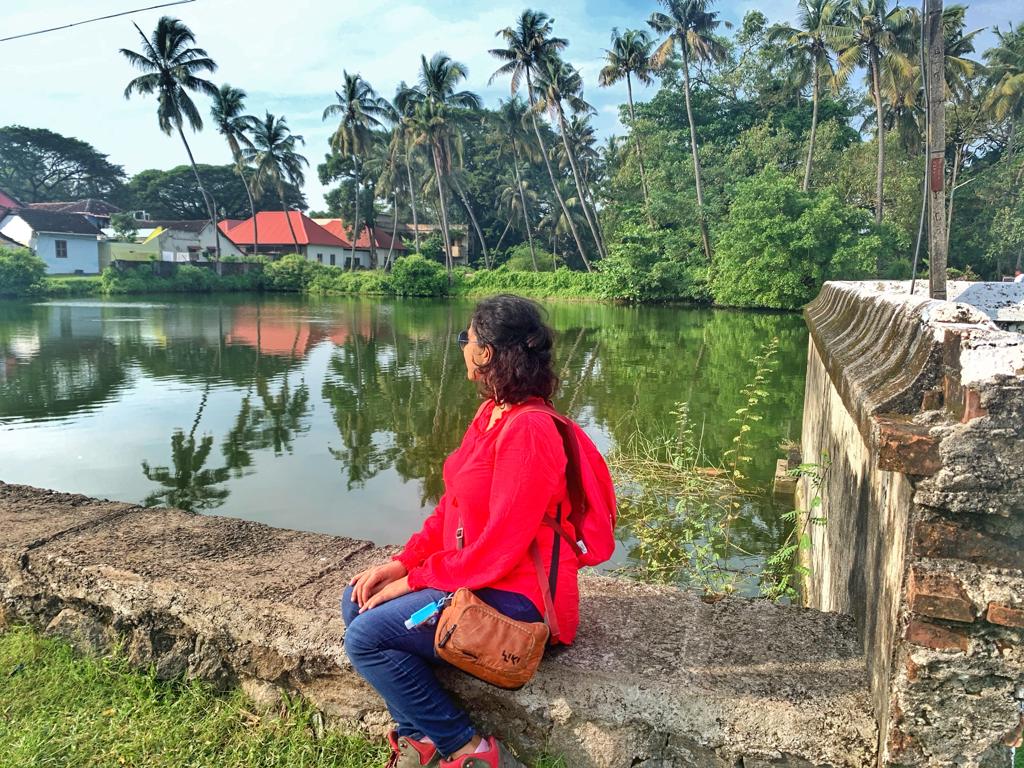 History of Mattancherry Palace
The Mattancherry Palace was gifted to the King of Kochi, Raja Veera Kerala Varma by the Portuguese in 1545. The Dutch made renovations and extensions to the palace and because of which the palace is known as Dutch Palace. The area was then taken over by Hyder Ali after which the palace came under Hyder Ali. Eventually, the area was taken over by British East India company.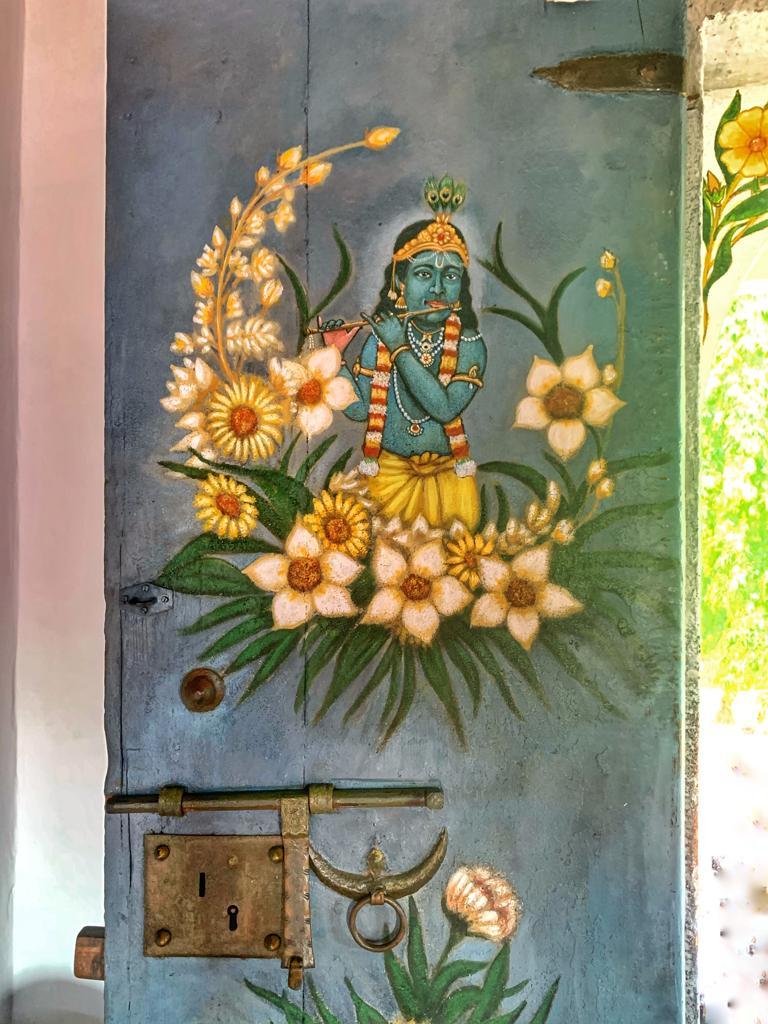 How to get to Mattancherry Palace?
The nearest airport to Mattancherry Palace is the Kochi International airport. Air India and Go Air are some of the flight providers that have frequent flights between major cities in India and Kochi. The airport is around 40 kilometres from the palace.
The nearest train station is Ernakulam station, which is about 10 kilometres from the palace. For up to date information on trains, visit IRCTC website.
Kochi is also well connected with buses. There are private and government owned buses that connect various cities and towns with Kochi. RedBus is a good website for routes and bookings.
The palace is in Mattancherry area, which is around 4 kilometres from Kochi city. The auto driver took around INR 150 for taking me around the Mattancherry including the palace. I know it was on the higher side but it was worth it as the auto driver was very good.
Entry into Mattancherry Palace
The Mattancherry Palace is open to public at two time slots; between 9:45 AM and 1 PM, and between 2 PM and 4:45 PM every day except on Fridays and Saturdays. There is a very minimal entrance fee of INR 5 per person. And the entrance ticket can be purchased at the entrance of the museum. Note, the museum is on higher level and there are a few steps to get to the door of the museum. One needs at least one to two hours to see all the exhibits and read about the history.
Safety for solo female travelers
I traveled to Kochi alone. I had a great time visiting and traveling in Kochi and did not have any issues whatsoever. Everyone I interacted with were very nice and friendly. I definitely say that Kochi is one of the safest places in India to travel as a solo female traveler. However, be cautious and know your surroundings at all times, especially at nights.
Are you new to solo traveling? Do you have questions related to solo travel? Read frequently asked questions for solo traveling.
Closing Notes
I love visiting historical places and learning about history. Mattancherry Palace is surely a must visit when visiting Kochi as it has so much of history and it is one of the beautiful museums I have visited in India so far.
Do you like visiting historical places? Which one do you recommend? Let me know in the comments below.
How can you support me?
You know how much I love coffee, so you can buy me coffee – Buy me Coffee!
Or you can purchase from one of the below travel resources without any extra charge to you.

Travel Resources
Click to book your flight on Skyscanner.com
Click to book your accommodation on Stay22
Click to book a comprehensive travel insurance on Safety Wing
Click to book your tours and travels on Viator or GetYourGuide
If you liked this article and if it was helpful in your planning or traveling, do share, tweet, or pin this post.

Follow me on Instagram | Facebook | YouTube | Twitter | LinkedIn
Do you have a question? Or want any suggestions, and tips for travels, hikes and scuba dives? Use the Subscription box below to sign-up and get updates by email.
PIN for later reference