Hike to Square Rock lookout
The reason why hiking in Australian Capital Territory (ACT) is special for me is because these are the first few hikes that I did when I had just landed in Australia. The Square Rock lookout was the second hike I had done here and I had loved hiking in the untouched beauty of Namadgi National Park.
PIN for later reference
Please note: This post may contain affiliate links which means I may earn a commission if you make a purchase by clicking a link on this post. This will be at no additional cost to you. Affiliate links help me keep this website up and running. Thank you for your support.
About Square Rock Lookout
The Square Rock lookout is located in the Namadgi National Park in ACT. It is about 1400 metres above sea level. It is a lovely day walk with the rock platforms. The name Square Rock is because there is a rock just before the summit that is in a shape of a square.
Namadgi National Park is around 40 kilometres from Canberra. Declared in the year 1984, the national park is bordering to the Kosciuszko National Park. Namadgi is an Aboriginal word for the mountains. The park ranges for up to 1061 square kilometres.
Visit the Namadgi National Park visitor centre for all the details on the tracks.
How to get to the starting point?
Driving – The best way to get to the starting point is by driving. The starting point is the Square Rock car park. The car park on Corin Road is around 40 kilometres (one hour) from Canberra city.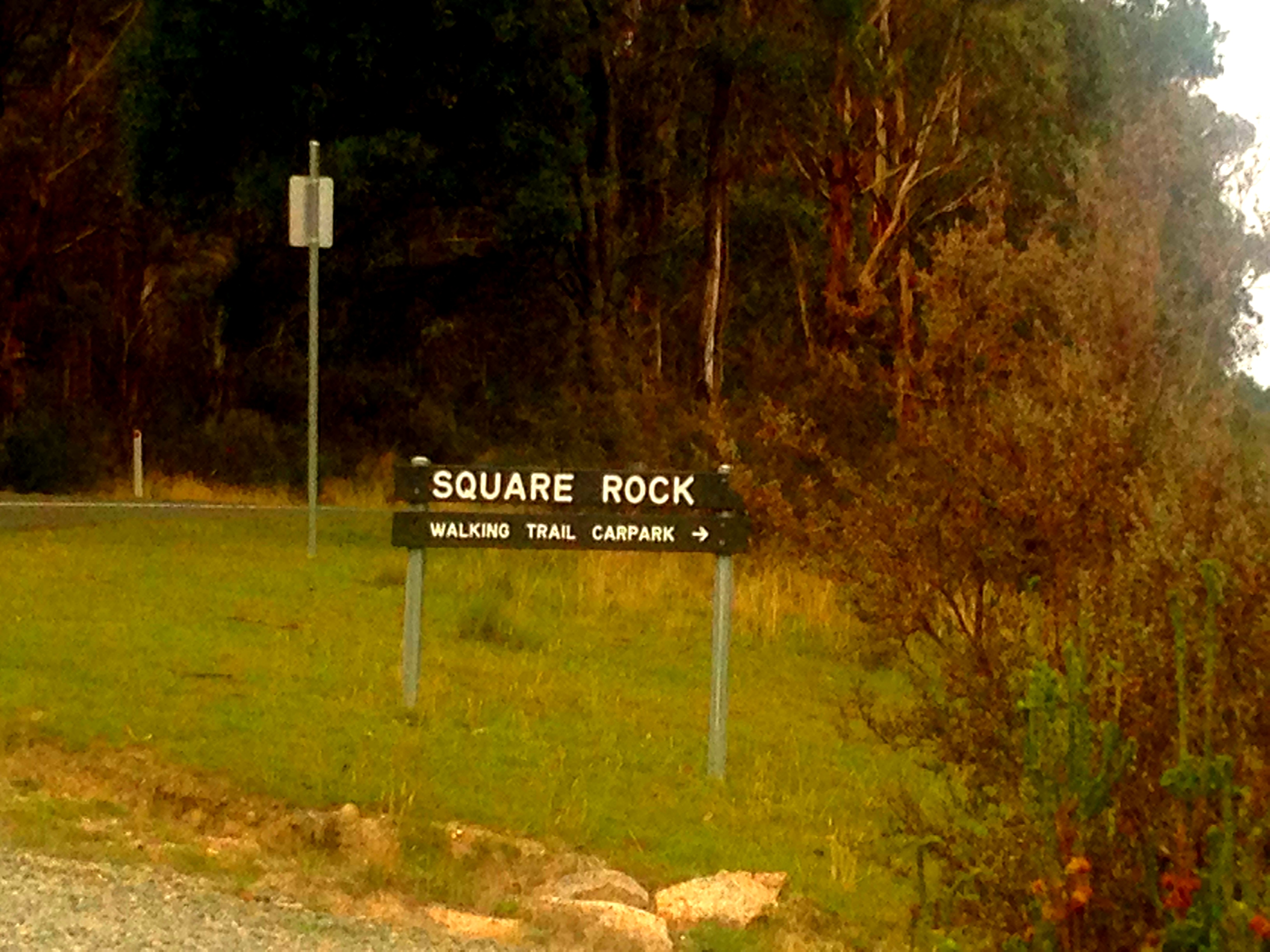 Public Transport – None. The only way to reach the starting point is by car and there is no public transportation to get to the Square Rock car park.
Hiking Trail
The hiking trail starts at the Square Rock car park and is a well marked trail. However, there are times where the trails is close to cliff edges and caution must be taken at such points. The hike provides amazing views at the summit with huge boulders of rock formations.
** Did you know you can purchase 100% Australian made body and health related products from home? Visit Love your health website today! **
The trail has a mix of metal and plastic grates and steps.
One can buy brochures and information at the Namadgi National Park visitor centre. The maps can be bought for a small price of AUD 4.5.
Important Information
There is no phone signal. Make sure to let the visitor centre or your friends/family know about your plan to hike.
Be careful at the cliff edges.
Be on the marked trail.
Take sufficient water. There are no water filling stations on the trail.
Take snacks and lunch as there is nothing on the mountain.
Wear sturdy and comfortable shoes.
There is no entry ticket for doing the Square Rock hiking trail.
Look out for lot of flora and fauna on the trail. I had seen a blue tongued lizard even though I do not have pictures of it.
Statistics of the hike
Starting and finishing points: Square Rock Car Park on Corin Road.
Trail: Well marked.
Total distance: 8 kilometres return.
Total time: around 4 hours.
Type of walk: Return.
Grade: Moderate.
Safety for solo female hikers
I would not suggest hiking the trail alone. It is always wise and advisable to take a buddy to hike just so one is prepared for unforeseen circumstances. I went with a Meetup group who were very good and looked out for each hiker.
Other than the dangers of hiking alone in a national park, there are no other issues or concerns. Canberra and ACT are very safe for all the hikers and travelers.
Tip: Meetup website is an amazing way to find fellow hikers in a city. I have met most of my friends in Sydney through Meetup.
Closing Notes
I had done this hike when I had initially landed in Australia, which was a very long time ago. I would love to go there again and see how much of the trail and mountains have changed. And I would specifically go there to spot some unique wildlife of Australia.
For other hikes in Australia, refer my "Hikes in Australia" section.
PIN for later reference