Travel guide to Bhadra Wildlife Sanctuary
Let me be honest, I had never heard of Bhadra Wildlife Sanctuary before I visited the place. It was by accident that I had the opportunity to visit this amazing sanctuary. I was visiting Chikkamagaluru region and that is when Bhadra Wildlife Sanctuary happened. I am glad that I got to visit this amazing forest and sanctuary.
Do you love visiting forests? Then you should also visit Dandeli in Karnataka.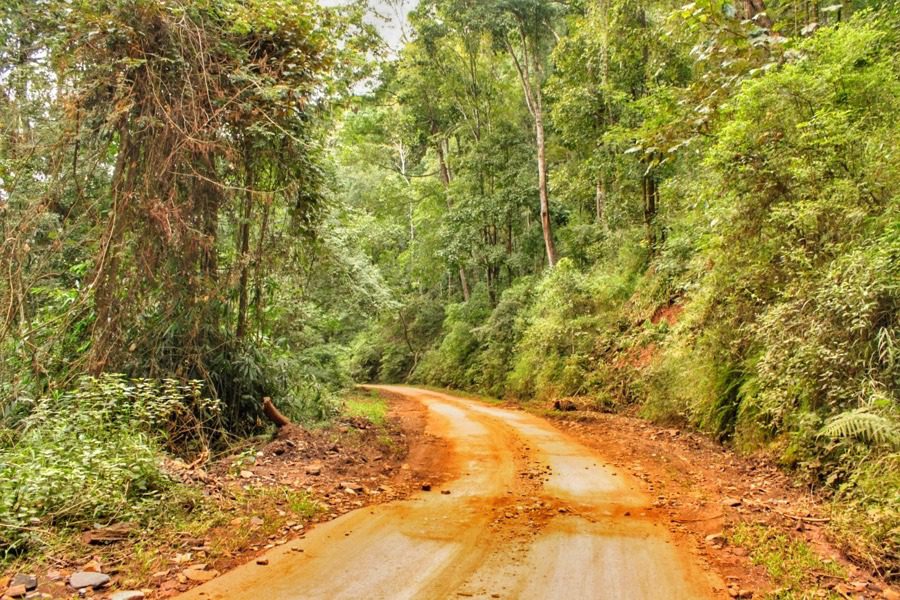 PIN for later reference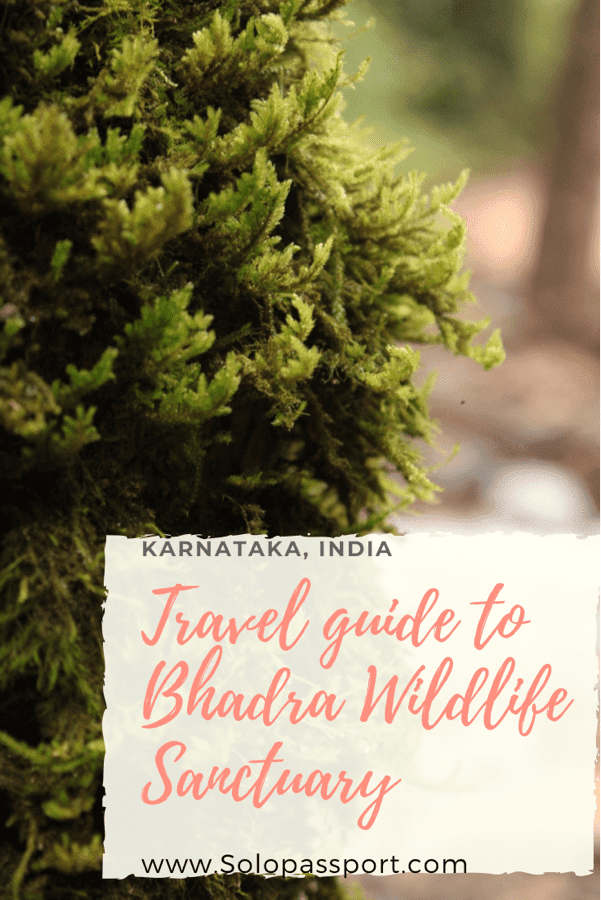 This article may contain affiliate links. For full information, please see our affiliate disclaimer here.
About Bhadra Wildlife Sanctuary
Established in the year 1974, Bhadra Wildlife Sanctuary is a protected tiger reserve situated in the Chikkamagaluru district of Karnataka state in India. The name Bhadra is derived based on the Bhadra River that the sanctuary is located on. Muthodi is the southern part of Bhadra Wildlife Sanctuary.
The best time to visit Bhadra Wildlife Sanctuary is between the months of October and March as the weather is pleasant.
How to get to Bhadra Wildlife Sanctuary?
Flights
The nearest airport to Bhadra Wildlife Sanctuary is at Mangalore. The Mangalore airport is around 185 kilometres from Bhadra Wildlife Sanctuary. One can hire taxis at Mangalore for certain number of days.
Driving
The distance between Karnataka's capital city Bangalore and Bhadra Wildlife Sanctuary is around 285 kilometres and it takes 5 hours 20 minutes to drive by car.
Public transportation
The nearest train station is at Kadur Junction and Kadur Junction is around 50 kilometres from Bhadra Wildlife Sanctuary. The train tickets can be purchased on IRCTC website. After reaching Kadur Junction, the best way to reach Bhadra Wildlife Sanctuary is by taking a local taxi or an auto rickshaw (tuk tuk).
Things to do in Bhadra Wildlife Sanctuary
Jeep safari
Bhadra Wildlife Sanctuary is estimated to have around 33 tigers with many elephants, jackals, jungle cats, 20 leopards and Malabar giant squirrels. The best way to see these abundant wildlife is by taking a jeep safari organised by the forest department of Karnataka. The safari are run everyday in the morning (6:30 AM to 8:30 AM) and evening (4 PM to 6 PM) and the cost is around INR 400 per adult. For bookings, refer Chikkmagaluru Tourism website.
Forest walk
The resorts and the various accommodation places arrange for forest walks. The sanctuary is also home to around 250 bird species and hence the forest walk is the best way to spot these birds and listen to them chirp. It is also the best place for photographers to capture some amazing shots of the birds.
Bhadra Dam
Built in the year 1947, the Bhadra Dam is located on the Bhadra River, a tributary of Tungabhadra River. It was designed by Sri M V Visvesvaraya. The dam can be visited 24 hours but the best time to visit is during the day between 10 AM and 4 PM. One can also take a boat ride on the Bhadra Reservoir.
Stay at Bhadra Wildlife Sanctuary
The Bhadra Wildlife Sanctuary is in between Shivamogga and Chikkamagaluru. Both these places are amazing for stay and there are plenty of options for any kinds of travelers with any budget. However, I love staying at government owned property the Jungle Lodges. There is a Jungle lodge property called the River Tern lodge in Lakkavali, at the edge of the Bhadra Reservoir. Even though Jungle lodges are a bit pricey, they provide amazing facilities, food and service. Also, because it is owned by government, the guests are given the first preference for the jungle safaris.
Safety for solo female travelers
Bhadra Wildlife Sanctuary is safe for solo female travelers. But I would suggest staying at a reputed stay and taking the tours and safaris from the place where you are staying. Also, be careful especially at nights as these are forests and there is a lot of wildlife.
Closing Notes
Being an avid wildlife lover, I love visiting forests in India, especially in the Karnataka region. The forests are dense and lush green. Likewise I loved visiting Bhadra Wildlife Sanctuary and I would love to go back and spend more days in the forest.
PIN for later reference