Diving at Fairlight beach
I was supposed to go see the weedy sea dragons at the Shelly beach on the day. Unfortunately that did not happen due to the swell and the weather. So the dive centre decided to do a guided shore dive at Fairlight beach. And I think that was a good thing that happened. I had never dived at Failight beach before and diving at that site made me realise how much I love wrecks even if they are small tiny ones. This is the dive that I actually enjoyed in Sydney. The water was calm even though the visibility was less and I saw the small wreck underwater which was pretty cool.
PIN for later reference
Please note: This post may contain affiliate links which means I may earn a commission if you make a purchase by clicking a link on this post. This will be at no additional cost to you. Affiliate links help me keep this website up and running. Thank you for your support.
Where is Fairlight beach?
Fairlight beach is a small calm beach located in the suburb of Fairlight. It is around 80 metres long and is a south facing unpatrolled beach. The beach is a hidden beach where there are very less people.
There is also a rock pool adjacent to the Fairlight beach.
For things to do in Sydney, read Ultimate travel guide to Sydney.
How to get to Fairlight beach?
Driving
The distance between Sydney Central Business District (CBD) and Fairlight beach is around 15 kilometres (20 to 30 minutes drive). There is a street car park very close to the beach. However, there is a gate to get to the beach that can be closed. If closed, one can park on the streets but will need to carry all the scuba gear for 100 metres from the car.
Public transport
Reaching Fairlight beach from Sydney Central Business District (CBD) can be a bit tricky if going by bus. However, the best and easiest way is by taking a ferry and then a bus.
Buses – Sydney Road at Thornton Street is the closest bus stop to Fairlight beach. The distance between the Sydney Road at Thornton Street bus stop and the Fairlight beach is just 7 minutes (600 metres) walk.

There are frequent buses between Milsons Point bus stop and Falcon street at Bardsley Gardens. The bus journey is around 10 minutes.
Then one needs to change the bus from Falcon street at Bardsley Gardens to Sydney Road at Thornton Street.
The bus to Fairlight beach is number 144.

Ferry & bus –

There are ferries between Circular Quay and Manly wharf. The ferry journey is around 40 to 50 minutes.
There are frequent buses between Manly wharf and Lauderdale Av opp Woods Pde.
The bus to Fairlight beach is number 162.

More up-to-date information on the bus route and timings can be found on the Transport for NSW.
Credit/Debit or Opal transportation cards can be used to pay the fare on public transport in Sydney.
Walk
The best way to reach Fairlight beach is by walking from Manly wharf. The walk is just about 15 minutes (around 1 kilometre walk). This will be difficult if you have scuba diving equipment that you need to carry.
There are ferries between Circular Quay and Manly wharf. The ferry journey is around 40 to 50 minutes.
Dive Site at Fairlight beach
The weather was a bit cloudy and it was raining when I dived at Fairlight beach. The visibility was better than the other sites I have dived in Sydney but it was not that great. In spite of it, I had a nice dive as I focused solely on my buoyancy and I saw a wreck. I tried my best to not touch the ocean floor and hover just above it.
The dive site has lot of weed and sand. It is a shallow dive and it goes only to a maximum of 10 metres.
The best time to dive is in the mornings as there is less crowd and the visibility is much better.
Logistics
Type of Dive: Shore dive.

The dive site starts on the eastern side of the beach. And the sea floor is mostly the sea weed and sandy patch.
Take a torch with you for diving. This is the best way to spot the micro marine life.
The dive is generally against a wall.

Dive site: Open (Sea).
Depth: Maximum of 9 to 10 metres.
Visibility: I have been told that this site does not have the best visibility. However, I had a good visibility of 3 to 5 metres where I could see the wreck. Note: The visibility depends mainly on the conditions of the ocean and the weather.
Ideal for: All level divers including the beginners.
Wet suit: Yes (7 mm thickness) advised. The Australian waters, especially in Sydney, are a bit chilly.
Current: Very calm. There was hardly any current when I dived.
Facilities
There are toilets available at the beach. So one can use these toilets as changing rooms.
Marine Life
I was informed that there is a big cuttlefish and octopuses around the area. There are also lots of scorpion and goat fishes. I also saw a very cute nudi branch. The dive site is supposedly famous for nudi branches.
Wreck
The wreck that is seen underwater during the dive is of the aluminum speedboat. One can see the engines and the prop-shafts.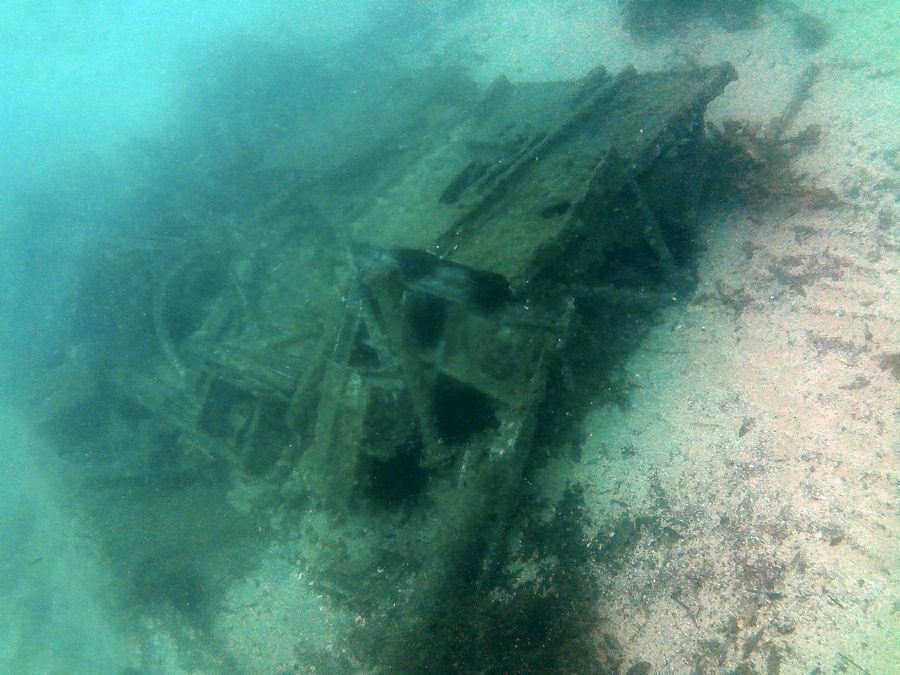 Dive Centre and Cost
Dive Centre: Dive Centre Manly.
Address: 10 Belgrave St, Manly NSW 2095.
Cost: Dive Centre Manly has a membership that costs AUD 100. Once you become a member, the shore dive become free for certified divers.
Equipment: The equipment can be hired and the hiring of equipment (full gear) cost me AUD 95 (for members).
Booking: On their website. The booking is easy and the equipment hire can is selected at their shop on the day of dive.
Lisa, who was my dive master was excellent and chilled out. I really enjoyed diving with her and the group were great as well. Really enjoyed this dive.
Is it safe for solo female travelers?
As a rule in Scuba diving, it is always best to dive with a buddy and if you are a newbie like me then an instructor works best. So, always buddy up with some more experienced than you. If you are going with a dive centre, then there is nothing to be worried about as the safety is taken care by the centre.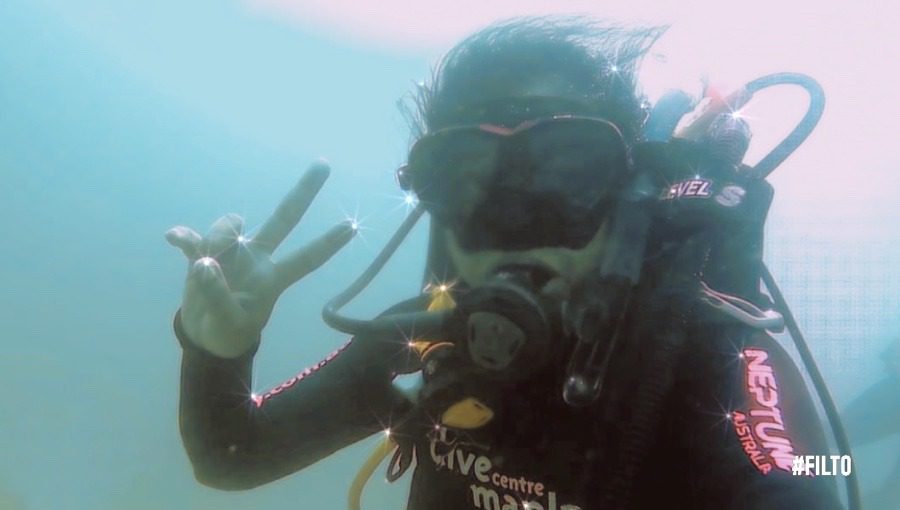 Traveling to and from the dive site/centre is extremely safe for solo female travelers. Sydney, in general, is a very safe city. But like any other place, be cautious about your surroundings.
Closing notes
I would love to dive at Fairlight beach again when the weather is better so I can see the wreck clearly and also spot the cuttlefish and octopuses. Fairlight beach is not one of the best dive sites in Sydney but it is a good site to dive just to practice a few skills in a calm ocean.
I have been diving at different places around Sydney and diving at Shelly Beach, Camp Cove and Clifton Gardens are my favourites.
PIN for later reference