Exploring the South Coast: A Road Trip to Fitzroy Falls, Huskisson, and Nowra (2024)
Are you in search of a scenic road trip along the captivating south coast of New South Wales (NSW)? Craving a delightful escape from the bustling city of Sydney? Look no further than the road trip to Fitzroy Falls, Huskisson, and Nowra – an ideal weekend getaway! Join us in this guide as we embark on a virtual journey, exploring some of the most spectacular destinations on the enchanting south coast of NSW.
For fun big things to see on the way, read 11 big things to see in NSW.
A weekend preceding my thrilling journey to Nepal, my friends and I opted for our inaugural long drive in my car, Ruhi. After deliberating and settling on destinations in the vicinity of Sydney, we ultimately chose Huskisson, making pit stops at notable spots along the route, including Fitzroy Falls and Nowra.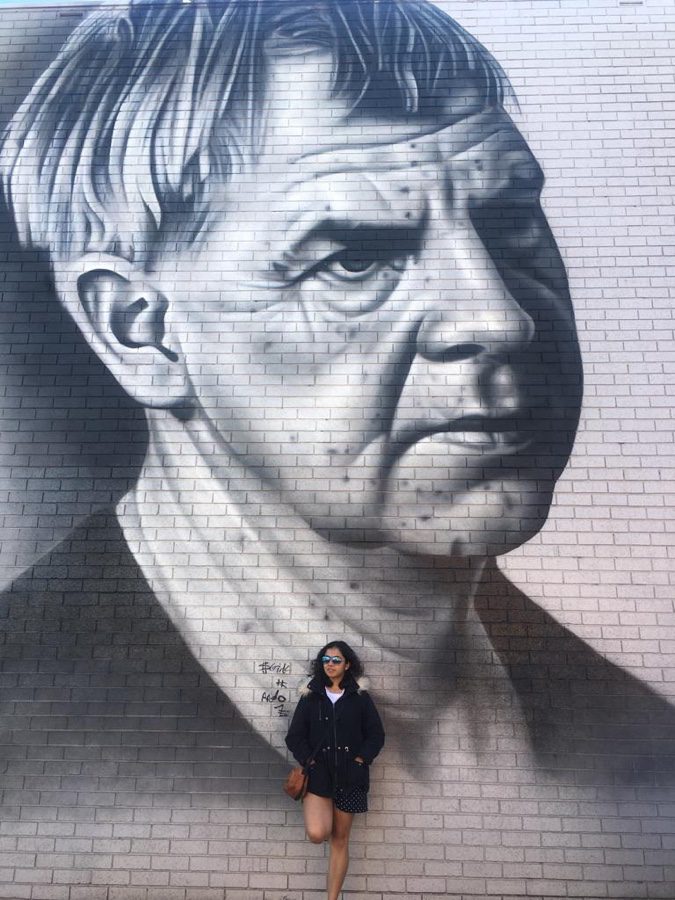 This article may contain affiliate links, meaning if you decide to make a purchase via my links, I may earn a commission at no additional cost to you. For full information, please see our affiliate disclaimer here.
Weekend Itinerary to Fitzroy Falls, Huskisson and Nowra
Stop 1 – Fitzroy Falls
Situated in the Southern Highlands of New South Wales (NSW), Fitzroy Falls is a charming village situated about a 2-hour drive (140 kilometers) from the Sydney Central Business District (CBD). This served as our inaugural stop on the road trip.
What to do in Fitzroy Falls?
Fitzroy Falls, doubling as a waterfall, descends approximately 80 meters within Morton National Park. The Fitzroy Falls visitor center is a gateway to numerous short walks and scenic lookouts. It's worth highlighting that the visitor center itself has earned recognition as an award-winning facility.
Stop 2 – Huskisson
Our second and primary destination on the road trip was Huskisson, a charming coastal town on the shores of Jervis Bay. Huskisson is approximately a 2-hour and 40-minute drive (193 kilometers) from Sydney CBD and roughly 1 hour away (66 kilometers) from Fitzroy Falls.
Jervis Bay and Huskisson are the beautiful stopover on the east coast of Australia or when you are driving from Sydney to Lakes Entrance.
Where to stay in Huskisson?
Our accommodation choice was the Huskisson Beach Motel, located near the city center and various restaurants. The motel proved to be convenient, offering spacious and immaculately clean rooms.
What to do in Huskisson?
Scuba diving at Jervis Bay
Jervis Bay boasts the finest dive sites in Australia, providing opportunities for scuba diving and snorkeling to witness its rich marine life. Personally, I had an incredible scuba diving at the Docks, ranking among the best dives I've undertaken in New South Wales (NSW). It's essential to note that the water in Jervis Bay tends to be quite cold, necessitating a minimum 5 mm wetsuit for comfort and safety.
Jervis Bay is a place to swim with humpback whales during the whale migratory season. You can also swim with humpback whales at Mooloolaba in Queensland.
Hyams Beach
The stunning Hyams Beach is an essential destination, renowned for its immaculate white sand and captivating shades of blue. Its picturesque and breathtaking beauty makes it a must-visit. Hyams Beach is conveniently located just 7 kilometers from the city center of Huskisson. Additionally, it's a famous spot to witness the awe-inspiring spectacle of the moonrise.
Point Perpendicular lighthouse
Our third stop on the return journey from Huskisson was the Point Perpendicular Lighthouse, situated on the Beecroft Peninsula and initially illuminated in 1899. This lighthouse on the South Coast serves as a crucial coastal beacon in navigational aid. Located about 2 hours and 45 minutes (201 kilometers) from Sydney CBD and just 45 minutes away (50 kilometers) from Huskisson, it's a notable landmark along the coastal route.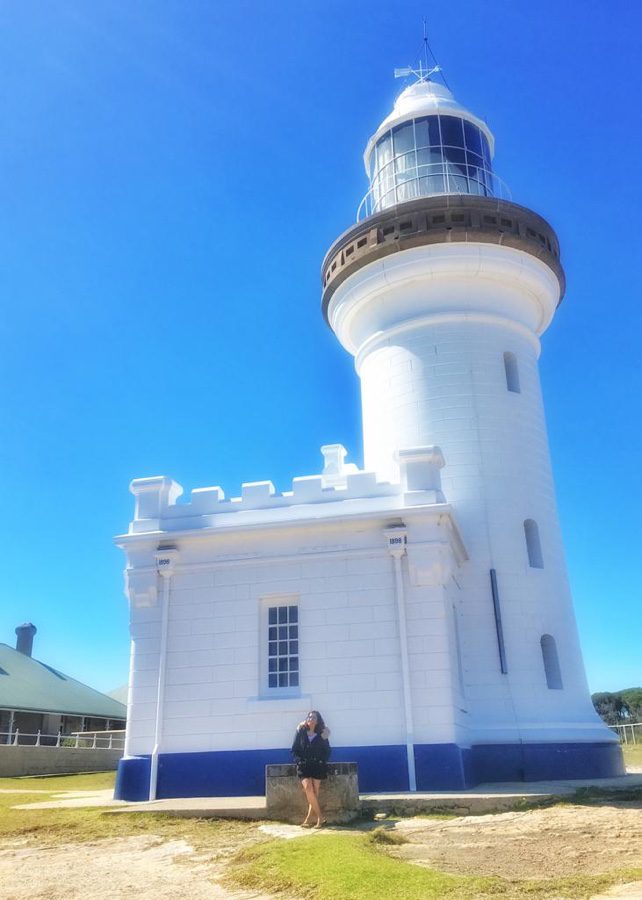 Stop 3 – Nowra
Nowra marked our ultimate stop before returning to Sydney, characterized by its quaint atmosphere as a small country town. Positioned around 2 hours away (160 kilometers) from Sydney and merely 40 minutes (41 kilometers) from the Point Perpendicular Lighthouse, Nowra beckoned with its charming streets adorned with beautiful buildings and graffiti. The town exudes a serene vibe over the weekend, making it a peaceful and delightful destination.
What to do in Nowra?
While Nowra may not offer an abundance of activities, it boasts an array of impressive street art throughout the town, making it worthwhile to pause and appreciate.
Additionally, a noteworthy experience in Nowra is dining at 'Adithya Kerala Restaurant.' Despite its small size, the restaurant is known for its delicious cuisine. It's essential to be aware that the dining experience can be somewhat pricey. Sujith, the amiable restaurant owner, ensures a friendly and accommodating atmosphere.
Road Trip Route and Distance
At the conclusion of our road trip, we explored Fitzroy Falls, Huskisson, the Point Perpendicular Lighthouse, and Nowra, covering a distance of approximately 500 kilometers.
Closing Notes
The weekend road trip encompassing the aforementioned destinations can be effortlessly enjoyed, offering a leisurely drive with a laid-back atmosphere and not too many scheduled activities. Our experience was fantastic, and we highly recommend exploring these remarkable spots in NSW.
How can you support me?
You know how much I love coffee, so you can buy me coffee – Buy me Coffee!

Or you can purchase from one of the below travel resources without any extra charge to you:
Travel Resources
Book your flight on Skyscanner.com or Trip.com
Reserve your accommodation on Stay22
Buy comprehensive travel insurance on SafetyWing and WorldNomads
Book your tours and travels or purchase tickets on Viator or GetYourGuide
For a universal SIM card, use DrimSim
If you liked this article and if it was helpful in your planning or traveling, do share, tweet, or pin this post.

Follow me on Instagram | Facebook | YouTube | Twitter | LinkedIn
Do you have a question? Or want any suggestions, and tips for travels, hikes and scuba dives? Use the Subscription box below to sign-up and get updates by email.