Road Trip to Fitzroy Falls, Huskisson & Nowra
A weekend before my adventurous travel to Nepal, my friends and I decided to take our first long drive in Ruhi. After discussing and deciding on places around Sydney, we decided Huskisson and visit a few places such as Fitzroy Falls and Nowra along the way.
For fun big things to see on the way, read 11 big things to see in NSW.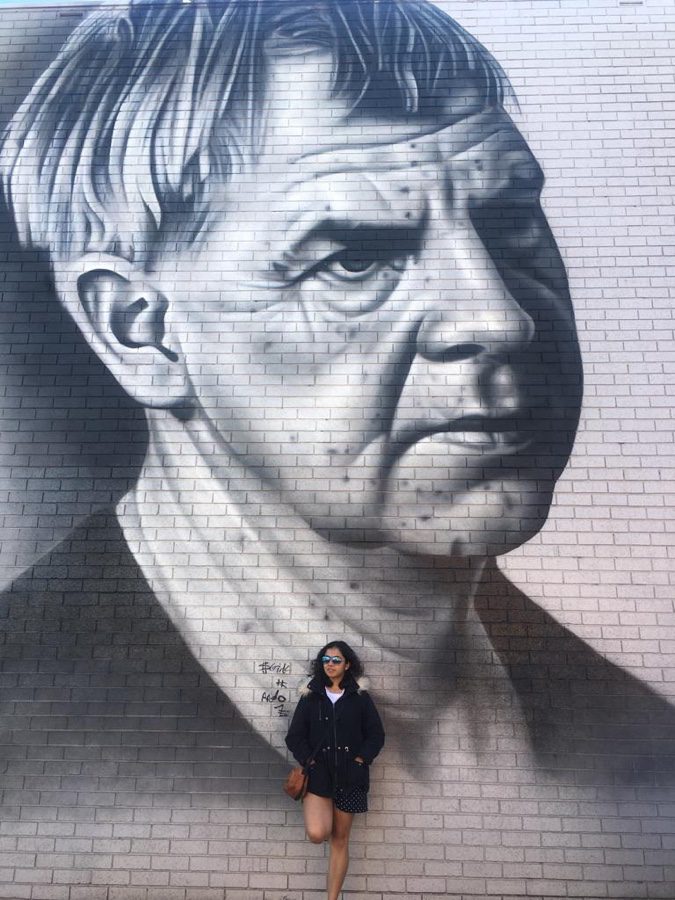 Route and distance
The places we covered at the end of the road trip were Fitzroy Falls, Huskisson, Point Perpendicular lighthouse and Nowra and we had driven approximately 500 kilometers.
Stop 1 – Fitzroy Falls
Fitzroy Falls is a village located within the Southern Highlands of New South Wales (NSW). It is approximately 2 hours (140 kilometers) drive from Sydney Central Business District (CBD). This was our first stop on the road trip.
What to do in Fitzroy Falls?
The Fitzroy Falls is also a waterfall that drops for about 80 meters in the Morton National Park.
There are plenty of small walks and lookouts that one can take from the Fitzroy Falls visitor center. And note that the Fitzroy Falls visitor center is an award wining visitor center.
Please note: This post may contain affiliate links which means I may earn a commission if you make a purchase by clicking a link on this post. This will be at no additional cost to you. Affiliate links help me keep this website up and running. Thank you for your support.
Stop 2 – Huskisson
Huskisson was our second and the main stop of our road trip. Huskisson, is a coastal town, on the shores of Jervis Bay. It is approximately 2 hours 40 minutes (193 kilometers) drive from Sydney CBD and approximately 1 hour (66 kilometers) drive from Fitzroy Falls.
Where to stay in Huskisson?
We stayed at Huskisson Beach motel, which is close to the city center and the restaurants. The motel was convenient and the room was spacious and clean.
What to do in Huskisson?
Scuba diving
Jervis Bay has the best dive sites in Australia. One can either scuba dive or snorkel to see the abundant marine life. Read "Scuba dive at the Docks" for more details.
Hyams Beach
A must visit is to, the beautiful white sand beach with pristine shades of blue, Hyams Beach. It is very picturesque and breathtakingly beautiful. Hyams beach is just 7 kilometres from Huskisson city centre.
Hyams beach is a famous spot to see the spectacular moon rise.
Point Perpendicular lighthouse
The Point Perpendicular lighthouse was the third stop that we took, while returning from Huskisson. Point Perpendicular lighthouse is on the Beecroft Peninsula and was first lit in 1899. It is one of the major coastal lights in the navigational aid. The lighthouse is approximately 2 hours 45 minutes (201 kilometers) drive from Sydney CBD and approximately 45 minutes (50 kilometers) drive from Huskisson.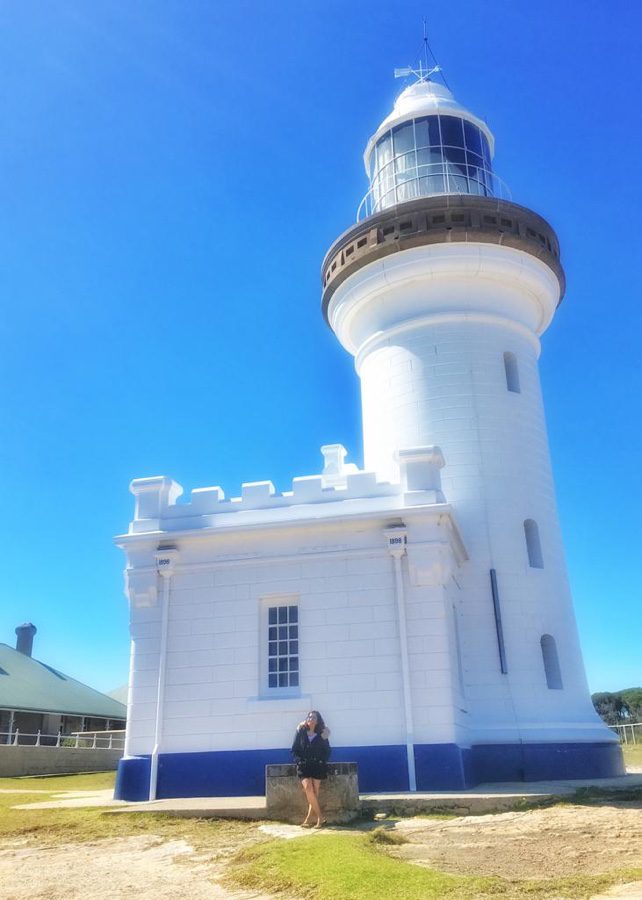 Stop 3 – Nowra
Nowra was our last and final stop before heading to Sydney. Nowra is a small country town. The town is approximately 2 hours (160 kilometers) drive from Sydney and approximately 40 minutes (41 kilometers) drive from Point Perpendicular lighthouse.
The streets of Nowra have some beautiful buildings and graffiti. It is a quiet town over the weekend.
What to do in Nowra?
There are not many things to do in Nowra. There are many huge street art around the town and they surely are worth stopping and observing.
One thing to try for sure when in Nowra is a restaurant called 'Adithya Kerala Restaurant'. It's a very small place but the food is delicious. Note it is pricey though. Sujith, the owner of the restaurant, is friendly and accommodating.
Closing Notes
The road trip covering the above three places can easily be done over the weekend and it is a relaxed drive without too many things to do. We had an awesome time and would suggest visiting these amazing places in NSW.