Tourist places in Karnataka
As the tagline of Karnataka tourism states "One State, Many Worlds", Karnataka surely creates many various worlds. Karnataka is my home state and I am in love with the state. There are many reasons why I love the state so much but I had written the top 10 reasons why Karnataka must be on everyone's travel bucket list.
Karnataka has everything, ranging from dense forests to the world's biggest technology hub. The state offers so much to every kind of traveler and tourist. Even though I have traveled within the state extensively, I still find new and more things to explore and discover. Also, the state is one of the safest states in India for a solo female traveler. In this post, you will find the top tourist places in Karnataka.
Did you know that around 16% of Karnataka's region is covered in forests?
PIN for later reference
This article may contain affiliate links. For full information, please see our affiliate disclaimer here.
About Karnataka
Previously known as the State of Mysore, Karnataka is a state in the southern part of India. Formed on 1 November 1956, the state was renamed as Karnataka in 1973. Comprising of 31 districts, Karnataka is the sixth largest state in India. There are many theories behind how Karnataka got its name. The most acceptable one means that it is derived from the words 'karu' and 'nadu' which means elevated land.
Quick fact sheet of Karnataka
Official language: Kannada.
Capital city: Bengaluru / Bangalore.
Kannada Rajyotsava (state holiday): 1 November.
Best time to visit: October to March.
Days required: Two to three weeks.
State animal: Indian elephant.
State bird: Indian roller.
State flower: Lotus.
State tree: Sandalwood.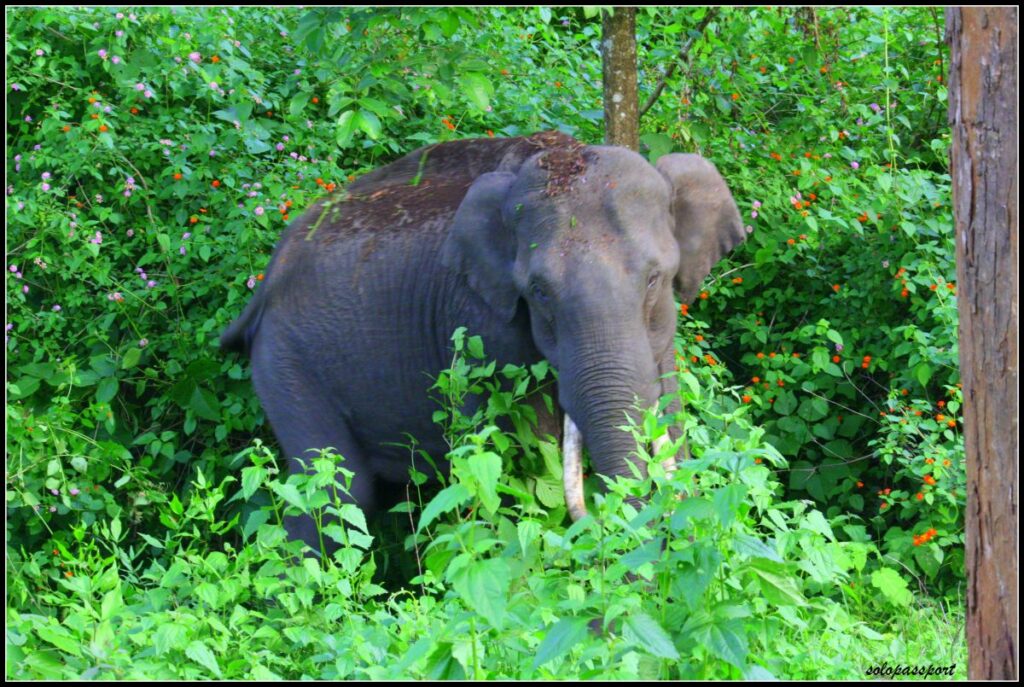 Best time to visit Karnataka
Karnataka experiences all four seasons:
December to February is the winter season.
March to May is the summer season.
June to August is the monsoon season.
September to November is the post-monsoon and spring season.
Even though the best time to travel within Karnataka is any time throughout the year except summer, I still suggest visiting the state between October and March for a pleasant and dry weather. But if you are visiting any hill stations, then even summer season is mesmerising and beautiful.
I love traveling during the monsoon season too, especially to the Western Ghats, as the beauty of the mountains is something only one can feel and cannot be expressed in words.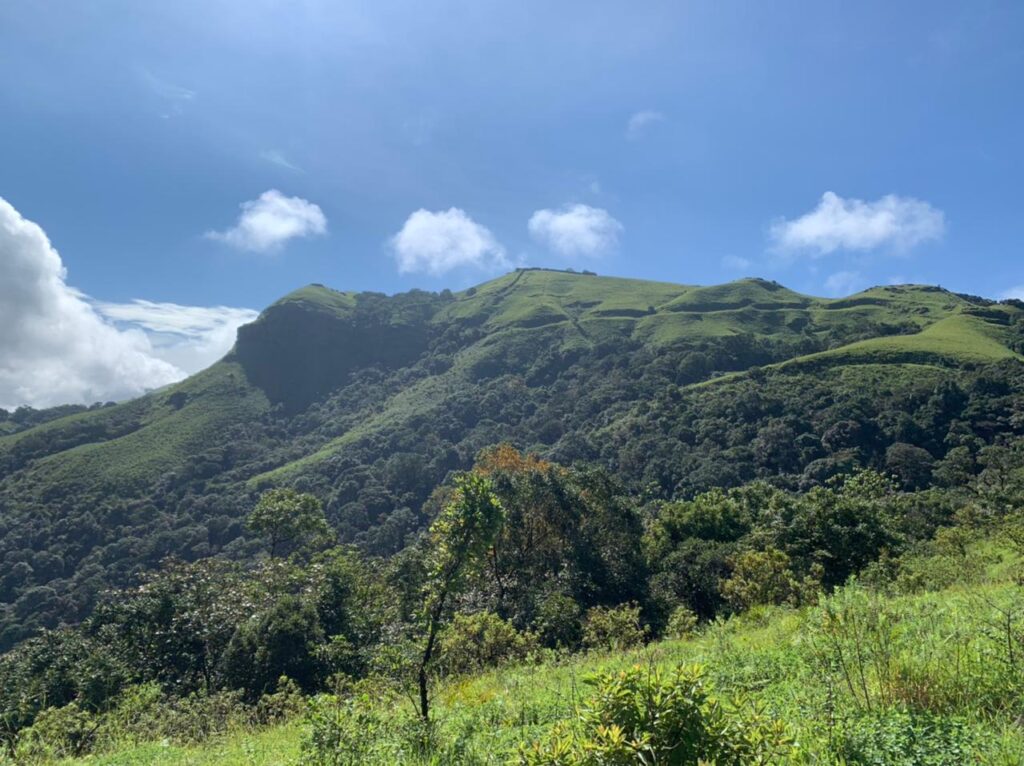 Number of days required to travel around Karnataka
Karnataka is fairly a huge state and ranks as the eighth big state in India. The state's total land areas is around 191791 square kilometres. You need at least two to three weeks to travel around Karnataka and see some of the spectacular places within the state. Even with the two to three weeks, you will just be barely scratching off the surface.
Transportation in Karnataka
Airports – Karnataka has two international airports, operating from Bengaluru and Mangaluru, and eight domestic airports, operating from Bengaluru, Mangaluru, Belgaum, Hubli, Hampi, Bellary, Gulbarga and Mysore.
Public transportation (buses and trains) – There is also a good connectivity of trains and buses within the state.

The railway network in Karnataka has a total length of around 3000 kilometres and all major cities and towns are inter-connected. For up-to-date information on trains, refer IRCTC website.
Buses are operated by Karnataka State Road Transport Corporation (KSRTC) and private operators. The best and easiest way to travel around in Karnataka is either by driving around or taking KSRTC operated buses.
About Bangalore
Officially known as Bengaluru, Bangalore is the capital city of Karnataka state. Even though Bengaluru is the world's biggest technology hub, it retains its titles of being the garden city and city of lakes.
If you just have one day in Bangalore, then refer my one day itinerary in Bangalore.
How to get to the capital city Bangalore?
Flights
Bangalore or Bengaluru has an international airport that connects the city with all major cities within and outside India. Almost all the domestic providers operate from Bengaluru.
Driving
Bengaluru is connected well with national highways and have very good and maintained roads. You can drive easily into the city. All of these are toll roads and be prepared to pay toll fees for using the national highways.
Public transportation
UNESCO sites in Karnataka
Karnataka has two UNESCO World Heritage sites, group of monuments at Hampi and Pattadakal. Both these destinations are very popular, especially among the history and cultural buffs. The monuments and temples at these places are extraordinary and absolutely stunning.
Regions and districts in Karnataka
Geographical regions
Karnataka is mainly divided into three geographical regions:
Coastal Karnataka (Karavali and Tulu Nadu).
The Western Ghats (Malenadu).
Deccan Plateau (Bayaluseeme).
Majority of the state, including Bengaluru, is in the Deccan Plateau.
Divisions and districts
The state has been divided based on 4 divisions containing 31 districts and each of these districts have many cities and towns that have its own heritage and culture. These districts, governed by ziladars, are further divided into talukas which are governed by talukdars.
Kitturu Karnataka or Belagavi division
The Kitturu Karnataka or the Belagavi division comprises of 7 districts with Belgaum being the capital.
Bagalkote.
Belgaum.
Dharwad.
Gadag.
Haveri.
Uttara Karnataka.
Vijayapura.
Bangalore and surrounds
Bangalore has significantly grown over the years and many of the outskirts districts have now been added to the Bangalore division.
Bangalore Urban.
Bangalore Rural.
Chikkaballapura.
Chitradurga, previously known as Farkhabad during the Tipu Sultan era, is a city famous for its fort and is located on the valley of River Vedavati.
Davangere.
Kolar.
Ramanagara.
Shimogga.
Tumakuru.
Kalyana Karnataka
Formerly known as the Gulbarga division, the Kalyana Karnataka has 7 districts within it.
Bellary.
Bidar.
Kalabuargi.
Koppal.
Raichur.
Yadagiri.
Vijayanagara, now known as Hampi, is a fortified city that was once a capital city for Vijayanagara empire. It is now famous for its ruins and monuments.
Mysore and surrounds
The last division is the Mysore division and it is around the Mysore city and surrounding areas. This comprises of 8 districts.
Chamarajangara.
Chikkamangaluru is known for its mountains, national parks and coffee. The city of Chikkamangaluru within the district is located on the foot hills of the Western Ghats.
Dakshina Kannada.
Hassan.
Coorg or Kodagu.
Mandya.
Mysore is a city located on the foothills of Chamundi hills and is famous for its Mysore palace and Krishna Raja Sagara (KRS) Dam.
Udupi.
Top tourist places in Karnataka
Bangalore or Bengaluru
Known by many names such as City of Lakes, Information Technology (IT) capital, Bengaluru or Bangalore is the capital city of Karnataka. The city is very popular and has more than 50% of the immigrants. Bangalore as a city has many things to offer. From museums to pubs and discos, the city is vibrant and welcoming.
Top 3 places to see: Bangalore fort, Tipu Sultan palace, Bangalore palace.
Number of days required: 3 to 4 days.
Best time to visit: November to March.
Mysore and Srirangapatna
Located just around 150 kilometres from Bangalore are Srirangapatna and Mysore. Popular for its Mysore Palace and Dasara festival, Mysore is located on the foothills of Chamundi hill. Srirangapatna is very close to Mysore and was once a natural island.
Top 3 places to see: Mysore Palace, Tipu Sultan's Fort, Sri Nimishamba temple.
Number of days required: 3 to 4 days.
Best time to visit: July to February.
Hampi
Once a capital city of Vijayanagara Empire, Hampi was a fortified city and the group of monuments is part of UNESCO heritage site. Unfortunately, the monuments of Hampi was destroyed by Mughals and now you can see the ruins.
Top 3 places to see: Sri Virupaksha temple, Hazara Rama temple, Anjanadri betta.
Number of days required: 3 days.
Best time to visit: November to February.
Coorg and Madikeri
Famously known as Scotland of India, Coorg or Kodugu is a district that is located on the slopes of the Western Ghats. The district has breathtaking landscapes and scenery. Madikeri is a tourist spot part of Coorg district.
Stay at Coorg? You can consider one of the beautiful homestays in Coorg – PK Ponnappa's Court.
You can take tours to Coorg from Bangalore from reputed travel agencies. I specifically love going with reputed agencies because they are safe, especially for solo female travelers.
Sakleshpura
Popular for tea and coffee estates, Sakleshpura is a hill station in the Western Ghats region. Sakleshpura is one of my favourite destinations in Karnataka. The landscapes and the weather are amazing and dreamy.
Top 3 places to see: Manjarabad fort, Bisile Ghat view point, Sri Bettada Bhairaveshwara temple.
Number of days required: 2 to 3 days.
Best time to visit: November to February.
Coastal Karnataka
With stunning beaches and landscapes, Coastal Karnataka covers coastal towns along the Arabian Sea. Also called as Tulunadu, Coastal Karnataka is popular for cultural dances such as Yakshagana and Bhoota Kola.
Best time to visit: November to February.
Mangalore
Mangalore or Mangaluru is a port city along the Arabian Sea and is a major commercial centre in Karnataka. It is famous for coconut trees and cuisine, Mangalore is one of the safest cities in India.
Top 3 places to see: Kadri Manjunatha temple, Mangaladevi temple, St. Aloysious Chapel.
Number of days required: 3 days.
Best time to visit: October to February.
Udupi and Manipal
Famous for its 13th century Krishna temple, Udupi is a religious centre for Hindus. The coastal city has many temples that are ancient. Udupi means the land of the lord of the stars which is the moon. Located just 5 kilometres from Udupi city, Manipal is a university town within the Udupi district.
Top 3 places to see: Sri Krishna temple, Corporation bank heritage museum, Hasta Shilpa heritage village museum.
Number of days required: 2 days.
Best time to visit: June to September.
Murdeshwara
Famous for world's second tallest Lord Shiva statue, Murdeshwara is a coastal town along the Arabian Sea. It is Karnataka's scuba diving capital.
When you are in Murdeshwara, you can also extend your trip to Honnavar which is an offbeat location.
Top 3 places to see/do: Murdeshwara temple with Lord Shiva statue, scuba diving at Netrani Island, water sports at Murdeshwara beach.
Number of days required: 3 days.
Best time to visit: October to February.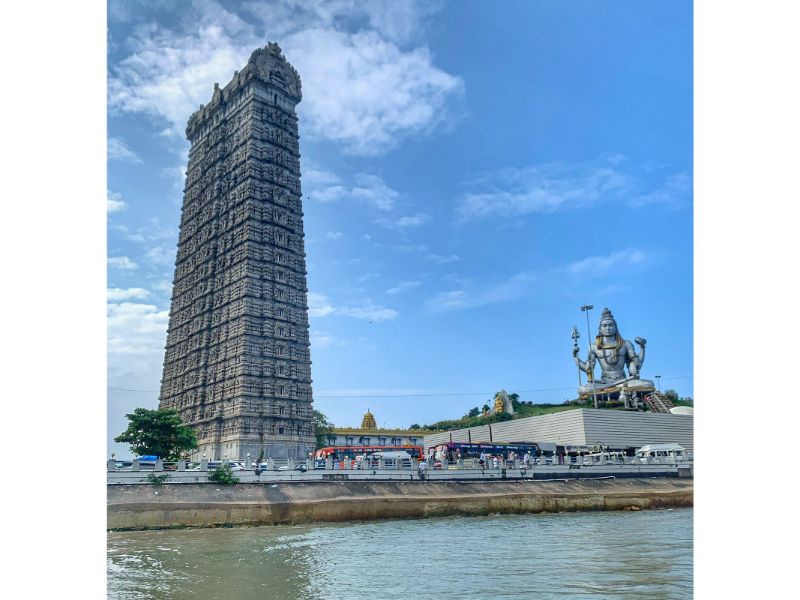 Gokarna
Gokarna is another coastal town that is perfect for a relaxing holiday. The name Gokarna means cow's ear, which as per folktale Lord Shiva, who is the town's main deity, emerged from the ear of a cow. As it is an off-beat place and has a laid back attitude, the town is very popular among youngsters and backpackers.
Top 3 places to see: Sri Mahabaleshwara Swamy temple, Om beach, Mirjan Fort.
Number of days required: 2 days in Gokarna.
Best time to visit: October to March.
Forests of Karnataka
Bandipur National Park
Also a tiger reserve, Bandipur National Park has the second highest population of tigers in the state. The park is part of Nilgiri Biosphere reserve.
Number of days required: 2 days.
Best time to visit: March to September.
Dandeli Wildlife Sanctuary
Home to abundant wildlife, especially to black panthers, Dandeli Wildlife Sanctuary must surely be on your list. With dense forests and adventurous activities such as white water rafting, Dandeli is a town that is worth visiting.
Number of days required: 2 days.
Best time to visit: October to May.
Bhadra Wildlife Sanctuary
Also a tiger reserve, Bhadra wildlife sanctuary is located in Chikkamagaluru district. This is the reserve where you have the highest probability of spotting tigers and leopards in the wild. The sanctuary is also home to sloth bears, langurs, barking deer, civet cats, giant squirrel and many others.
Number of days required: 2 days.
Best time to visit: October to May.
The Western Ghats
Also known as Sahyadri, the Western Ghats are the mountain ranges that run on the edge of Deccan Plateau and along the Malabar coast of Arabian Sea. In Karnataka, they stretch from Dandeli Wildlife Sanctuary to Mangalore. Part of UNESCO World Heritage Site, the Western Ghats are popular for their trekking trails and wildlife.
Best time to visit: October to March.
Beaches, and waterfalls of Karnataka
Beaches
Of the eight blue flag certified beaches in India, Karnataka has two of them. One is the Kasarkod beach in Honnavar and the other is Padubidri beach in Udupi. Karnataka has around 30 beaches and Panambur beach in Mangalore is one of the top 10 beaches in the state. It is the cleanest and safest beach.
Waterfalls
Karnataka has no dearth of waterfalls. There are more than 500 waterfalls that are at least 10 metres in height. These waterfalls are mesmerising to watch and visit during the monsoon season. The most popular waterfall is the Jog falls in Shimoga district. Other notable waterfalls are Shivanasamudra, Iruppu, and Abbey waterfalls.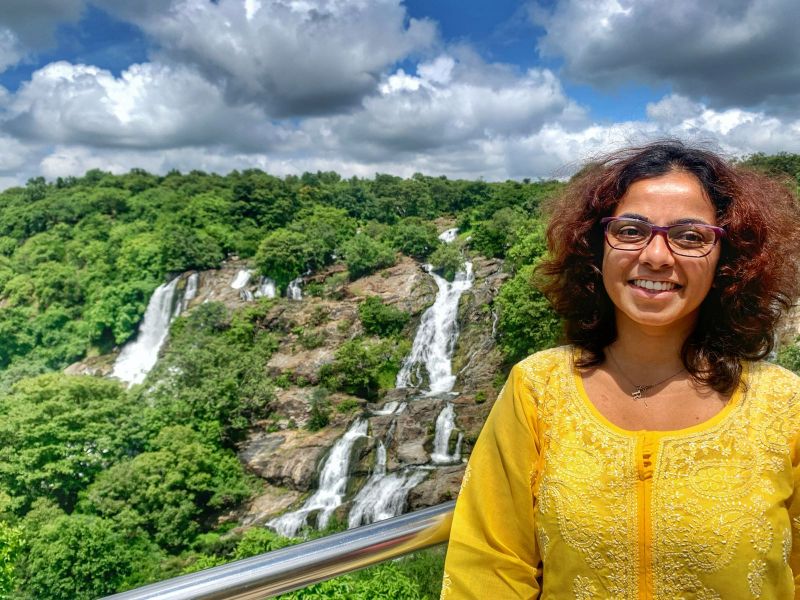 Bucket list accommodation in Karnataka
Cintacor Island Resort, Karwar
Did you know that Karnataka has its own island resort? Yes, you do not have to visit Maldives to stay at an island resort or to swim in an infinity pool. You can do that here in Karnataka at Karwar. Cintacor Island Resort is one of the magical places I have stayed in. With breathtaking views of the ocean and spectacular sunsets, this resort stands out and I highly recommend having this stay as your bucket list stay in Karnataka.
Read | 7 things you can do at Cintacor Island Resort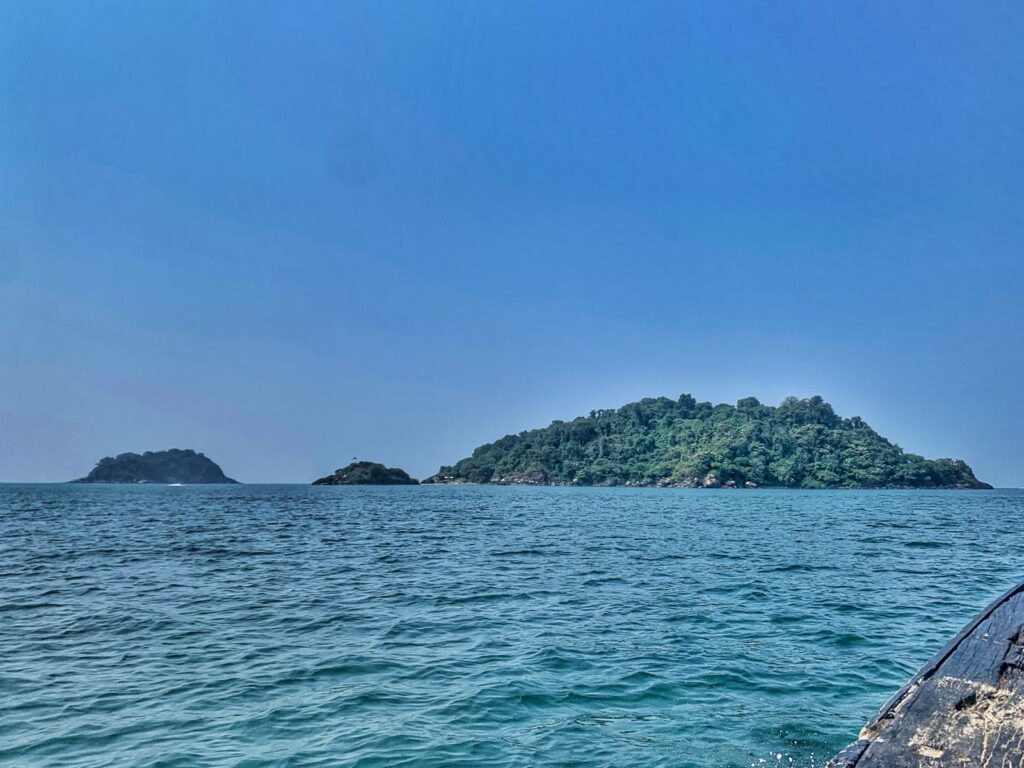 Jungle Lodges
Operated by Government of Karnataka, the Jungle Lodge resorts are absolutely amazing to stay at. They have many resorts amidst sanctuaries and national parks that are ideal for wildlife and nature enthusiasts.
Orange County, Kabini
Another favourite property of mine is the Orange County in Kabini. Defining luxury, Orange County is located on the banks of River Kabini and is close to Nagarhole National Park. It is a 5 star hotel that takes its visitors to a different world.
Strelitzia Villas, Luxury Homestay in Chikkamagaluru
If you are looking for a fairy tale setting and a luxurious homestay, then Sterlitzia Villas at Chikkamagaluru is your answer. With spacious villas and beautiful décor, the homestay definitely stands out.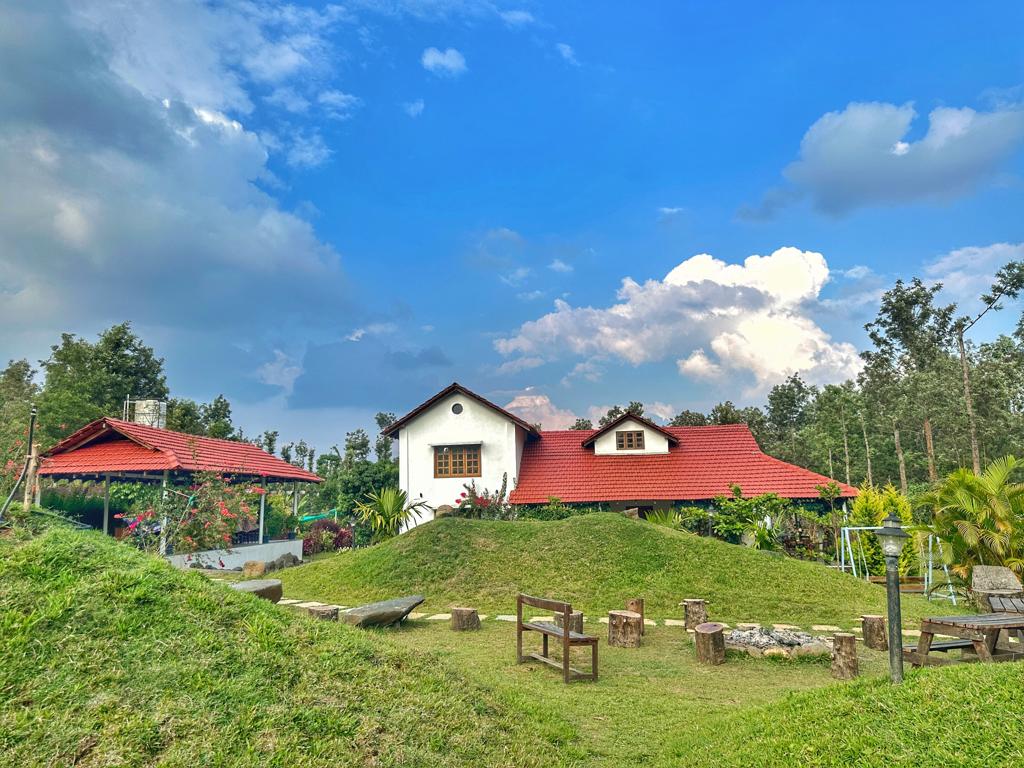 Karnataka's dance form
Yakshagana, first introduced in Udupi, is Karnataka's unique dance form, especially around the Coastal Karnataka. It is a combination of dance, drama, dramatic costumes and music. The act is performed by a group of 15 to 20 artists and there are multiple places around Karnataka where one can see this spectacular traditional dance.
Safety for solo female travelers
Karnataka is one of the safest states to travel in India. The people are very nice and friendly. And they go out of their way to help a female traveler in need. However, like any other place in the world, be cautious and know your surroundings at all times, especially at night. Also, do not venture out at night as the state has a huge population of wild life like tigers and leopards.
Closing Notes
Karnataka is one of those states that has everything, ranging from beaches to mountains. It is a very pretty state to travel and explore in India. I highly recommend visiting Karnataka at least once when you are in southern part of India.
How can you support me?
You know how much I love coffee, so you can buy me coffee – Buy me Coffee!
Or you can purchase from one of the below travel resources without any extra charge to you.

Travel Resources
Click to book your flight on Skyscanner.com
Click to book your accommodation on Stay22
Click to book a comprehensive travel insurance on Safety Wing
Click to book your tours and travels on Viator or GetYourGuide
If you liked this article and if it was helpful in your planning or traveling, do share, tweet, or pin this post.

Follow me on Instagram | Facebook | YouTube | Twitter | LinkedIn
Do you have a question? Or want any suggestions, and tips for travels, hikes and scuba dives? Use the Subscription box below to sign-up and get updates by email.
PIN for later reference